Rob Rang
NFL Draft Analyst
Quarterbacks were selected at an unprecedented rate in the 2023 NFL Draft. For just the second time this century, three of the first four picks of April's draft were spent on quarterbacks. And the 2023 class was perceived to not only be supremely gifted at the top, but very deep, with an NFL-record 12 passers drafted within the first five rounds.
It left NFL scouts and college football fans wondering what would be in store for 2024. The answer might surprise you.
Like last year with eventual No. 1 overall selection Bryce Young, reigning Heisman Trophy winner Caleb Williams is the obvious headliner. But who else are scouts excited about this fall, and does Williams have any real competition for the top spot?
Could USC QB Caleb Williams be Patrick Mahomes 2.0?
Based on my own film review, as well as conversations with peers as I toured NFL training camps this summer for the BC Lions of the Canadian Football League, here is a quick glance at the college QBs scouts are most excited to see this fall. The list is longer than you might think, with several transfers poised to catapult up draft boards if they enjoy big seasons in their "new" uniforms, just as 2023 draft picks Will Levis, Hendon Hooker and Jake Haener did a year ago.  
Players are listed alphabetically with their heights, weights and class as listed by their respective college teams. 
Jayden Daniels, LSU, 6-foot-4, 210 pounds, senior
At a time when dual-threat quarterbacks are increasingly valued in the NFL, Daniels is an appropriate player to top this article, though he enters this season as more of a Day 3 candidate. It was his slithery scrambling that most struck fear in SEC defenses a year ago, when he scored nearly as many touchdowns on the ground (11) — and another as a receiver — as he did via the air (17). To boost his stock with NFL scouts, Daniels will need to show greater anticipation and accuracy from the pocket this season. 
Daniels began his career at Arizona State, where he completed 62.4% of his passes over three seasons, with 32 touchdowns and 13 interceptions. He also ran for another 1,288 yards and 13 scores. He played closer to 185 pounds then, but has noticeably bulked up since then while maintaining his elusiveness. Some scouts think he projects as a wide receiver at the next level. 
Quinn Ewers, Texas, 6-2, 195, redshirt sophomore
Speculation outside of the program has focused on Arch Manning, but Texas head coach Steve Sarkisian has maintained that Ewers will start for the Longhorns this season. Ewers lacks ideal physical traits, including average arm strength and a somewhat slow release, but he showed intriguing accuracy and guts, with impressive performances in high-pressure games against Alabama and Oklahoma. If he can hold off Manning and convince scouts he has the toughness and body armor to make it in the NFL, Ewers could be on the verge of a monster 2023 season.
Quinn Ewers shares thoughts on 2023 season at Big 12 Media Days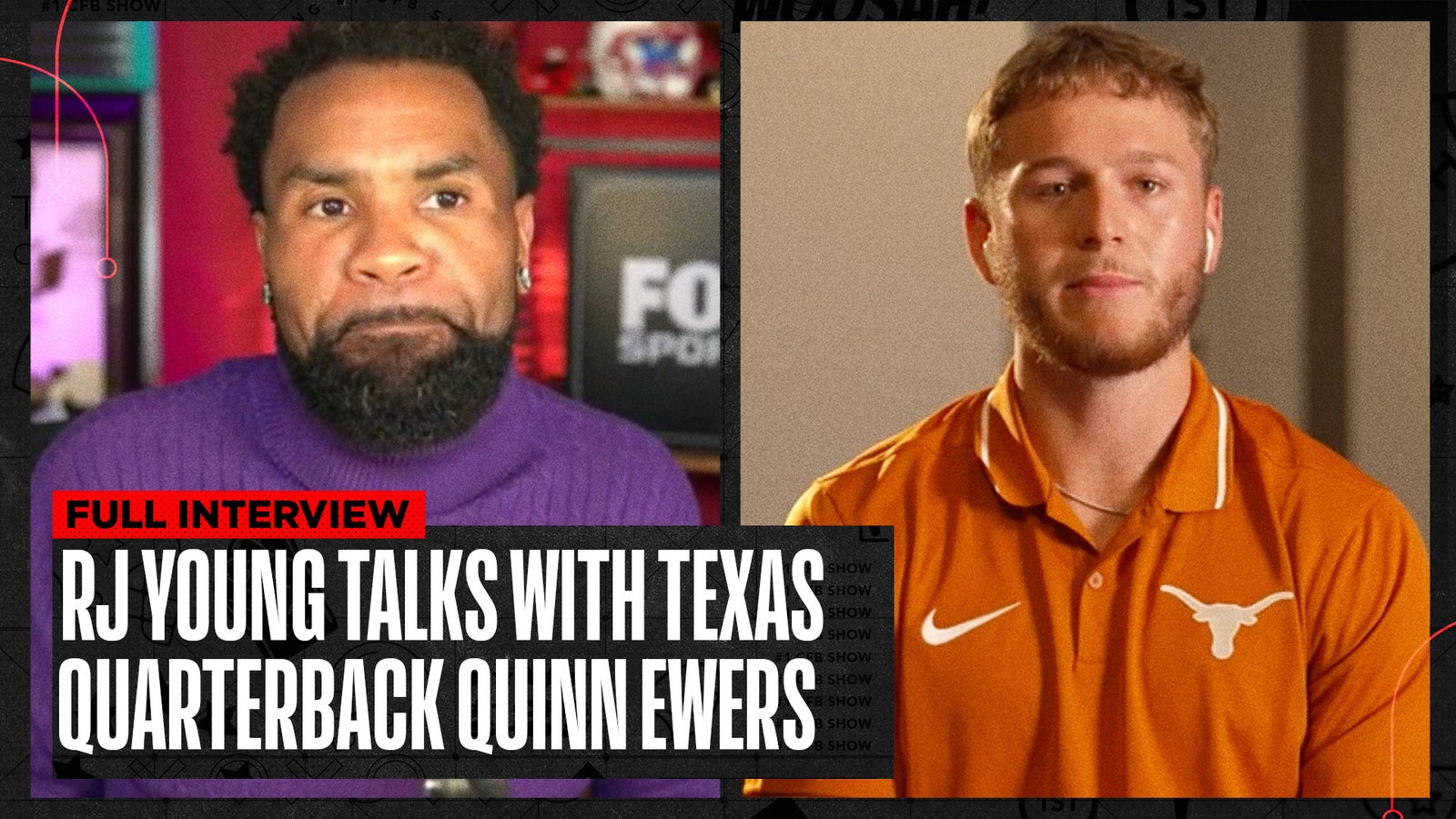 Taylen Green, Boise State, 6-6, 223, redshirt sophomore
Excuse the pun, but while the Broncos quarterback remains pretty "green" when it comes to starting experience and pro readiness, the raw tools are undeniable. Green didn't take over as Boise State's starter until Week 5 last season, but he was named the Mountain West Conference's (redshirt) Freshman of the Year, accounting for 24 touchdowns (14 passing, 10 rushing) and being named the Frisco Bowl MVP. Any conversation about quarterbacks who could skyrocket up draft boards this year must include the uber-athletic Green, whose combination of size, athleticism and arm strength is drawing comparisons to Randall Cunningham, Vince Young and Colin Kaepernick.  
Sam Hartman, Notre Dame, 6-1, 212, redshirt senior
While on the topic of comparisons, those who liked Haener a year ago will see some similarities in Hartman, a graduate transfer from Wake Forest who is wrapping up his college career this season at Notre Dame. Like Haener — a fourth-round pick by the Saints — Hartman lacks eye-popping measurables, but he makes the most of them due to his field smarts and competitiveness. He throws the ball with very good anticipation and pillow soft touch. Hartman is an older prospect, turning 24 in July. He played five years at Wake Forest, completing 59.1% of his passes and throwing 110 touchdowns against 41 interceptions.
KJ Jefferson, Arkansas, 6-3, 247, redshirt senior
There may not be a lot of pro-style reads and throws in Arkansas' offense, but Jefferson's rare size and undeniable production against SEC competition demand his inclusion in this article. He's thrown 45 touchdowns against just nine interceptions the past two seasons, with another 1,500 yards and 15 scores on the ground. Regardless of his statistics, Jefferson will need to show better pre-snap diagnosis and ball placement to convince his critics that he's not "just" a battering ram with a big arm.
Riley Leonard, Duke, 6-4, 212, junior
Similar in many ways to his Duke predecessor, Daniel Jones, Leonard is a highly athletic and talented passer who could vault up draft boards this fall if he builds upon last year's impressive debut as a starter. Leonard completed 63.8% of his passes and tossed 20 touchdowns against six interceptions a year ago, but it was the speed he showed in rushing for another 699 yards and 13 touchdowns that might catch some by surprise. As one might expect of a new starter blessed with great mobility, Leonard hit the panic button too quickly and relied on his legs at times last season. However, when he stayed calm in the pocket with his eyes downfield, Leonard flashed intriguing accuracy, showing touch, velocity and the ability to throw from multiple arm angles while varying his delivery speed. 
Drake Maye, North Carolina, 6-4, 230, redshirt sophomore
A year ago, Young and CJ Stroud were the clearcut 1-2 signal-callers, and I feel similarly about Williams and Maye heading into this season. Maye was remarkable in his first season as the Tar Heels starter, completing 66.2% of his passes and tossing 38 touchdowns against seven interceptions, with another 698 yards and seven scores on the ground. The stats are impressive, but the tape is even better, with Maye showing uncommon poise, decision-making and accuracy for such a young quarterback.
While he needs to prove that last year's splashy debut was no fluke, at least at this point, Maye looks like a legitimate top-5 candidate who some may hold in even higher regard than Williams.
Joe Milton III, Tennessee, 6-5, 235, redshirt senior
Milton is among this year's most eagerly anticipated breakout candidates. A former four-star recruit who played in 13 games at Michigan from 2018-2020, Milton actually beat out Hendon Hooker for the starting job in 2021 before suffering an ankle injury. Hooker went on to become a Heisman candidate and a third-round pick by the Detroit Lions. Ironically, Milton got back onto the field last year when Hooker was injured. He starred, tossing 10 touchdowns without an interception and earning MVP honors in the Vols' Orange Bowl victory over Clemson.
The same concerns about Tennessee's offense that hounded Hooker in the pre-draft process a year ago will also be there for Milton, but his prototypical size and easy arm strength are excellent foundational pieces.
Michael Penix Jr., Washington, 6-3, 213, redshirt senior
Speaking of Hooker, there are plenty of similarities between his rise as a talented but oft-injured transfer from Virginia Tech and the ascent of Penix, an Indiana transfer who emerged as a Heisman candidate himself last season. Penix entered spring camp a year ago not even assured of a starting role, but he seized the job and wound up throwing for more yards (4,641) and touchdowns (31) in one season there than he did in four at Indiana (4,197, 29). The Huskies' relatively QB-friendly offense and dynamic receiving corps will be factors that evaluators must consider when projecting Penix to the next level, but he is a legitimately talented passer who is at his best attacking vertically.
Bo Nix, Oregon, 6-2, 217, redshirt senior
Nix began his career as a much-ballyhooed recruit at Auburn, winning Alabama's Mr. Football award as a high school senior and starting 34 games over three years for the Tigers, completing 59.4% of his passes with 39 touchdowns and 16 interceptions, while also rushing for another 18 scores. Those numbers might make him the toast of the town for some programs, but inconsistent decision-making and sporadic accuracy drew plenty of criticism. He transferred to Oregon a year ago, where he too enjoyed a career resurrection feasting on Pac-12 secondaries. Battle-tested, highly athletic and possessing a rocket for an arm, Nix is viewed much more favorably by scouts than many fans realize. 
Oregon QB Bo Nix discusses 2023 season at Pac-12 Media Day
Spencer Rattler, South Carolina, 6-1, 217, redshirt senior
Given his background, Rattler might be the most intriguing of the transfer cases. He famously began his college career with Lincoln Riley and Caleb Williams at Oklahoma, signing as the top-rated prep quarterback in the country. He started 17 of 23 games with the Sooners prior to transferring to South Carolina to be reunited with Shane Beamer, who served as an assistant coach at Oklahoma (and is now the Gamecocks' head coach). Rattler completed 70.1% of his passes in Norman with 40 touchdowns against 12 interceptions. As his hype suggests, Rattler is a very gifted and natural passer with some real "wow" throws on tape. He's a true gunslinger, however, who needs to cut down the freelancing to assure scouts that he has the maturity needed to win consistently at the next level. 
Kurtis Rourke, Ohio, 6-5, 231, redshirt senior
Rourke, a native Canadian, followed his older brother, Nathan, to the Ohio Bobcats and appears well on his way to joining him at the professional level, as well. Questions about size, arm strength and level of competition pushed Nathan to the CFL first, where he emerged as one of the league's biggest stars. He has since moved on to the Jacksonville Jaguars, with another dozen or so NFL clubs requesting workouts. Last season, his first full year as Ohio's starter, Kurtis won the MAC Offensive Player of the Year, showing off a similar blend of athleticism, smarts, grit, and downfield accuracy as his older (but slightly smaller) brother.
Jordan Travis, Florida State, 6-1, 212, redshirt senior
Florida State enters the year with legitimate playoff aspirations, and a "big" reason for that is the gutty play of their senior quarterback. Travis comes with many of the traits scouts look for at the position, with the notable exception of size. What he may lack in height, however, he makes up for with moxie, mobility, and plenty of arm talent, including a snappy release, touch down the middle, and enough zip to make every NFL throw. Travis set career-highs in every conceivable passing category a year ago — including competition percentage (64%), passing yardage (3,214) and passing touchdowns (24), while cutting his interceptions and scampering for seven more rushing touchdowns (giving him 24 of those over his career, as well). 
Is the Pac-12 the best QB conference in the country?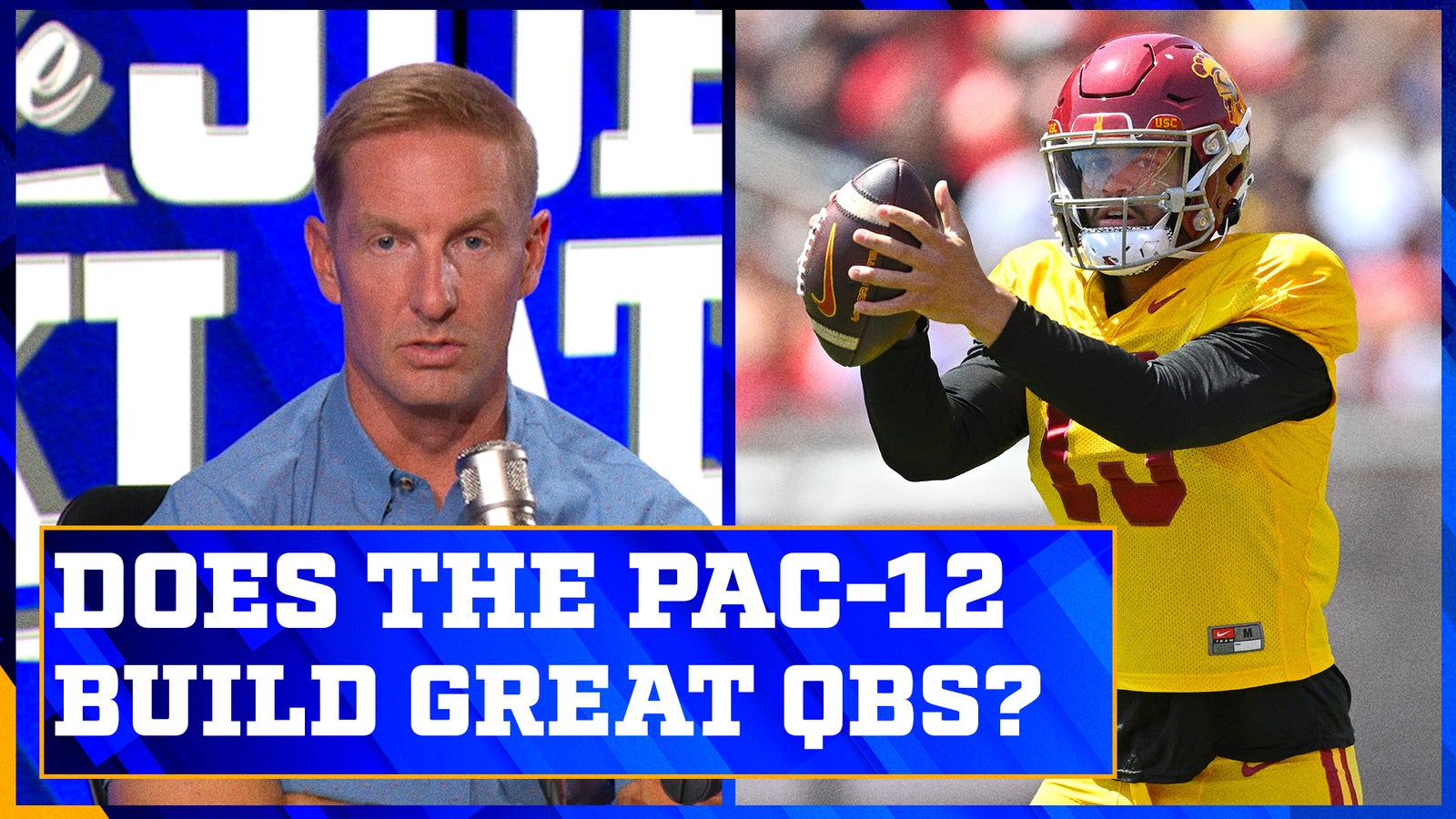 Caleb Williams, USC, 6-1, 215, Junior
Williams is only listed this low because of his last name, as he ranks firmly atop draft boards heading into the 2023 season. With all due respect to his Heisman-winning predecessor, Young, Williams might very well have overtaken him to be the first pick of the April draft had he been eligible. His thicker frame and exceptional blend of accuracy, anticipation and improvisational skills make him the easy current favorite to be the first pick this upcoming spring.
Williams earned the Heisman this past year at USC with a historic campaign, setting 10 single-season records for the storied program, including for the most passing yards (4.537) and passing touchdowns (42) in one year. Perhaps even more impressive was his interception rate of literally 1%, with just five thrown in 500 attempts. He also ran for 380 yards and another 10 scores.
Williams, of course, began his college career with Riley at Oklahoma. He overtook Rattler as the Sooners' starter in 2021 and completed 64.5% of his passes with 21 touchdowns and four interceptions over 11 games there prior to both leaving for the Trojans. 
DJ Uiagalelei, Oregon State, 6-4, 252, junior
For years, the Pac-12 (and its previous iterations) was revered by scouts for its development of quarterbacks. A tragic irony of this being the final year of play for the "conference of champions" is that the conference is as loaded at quarterback as ever, with Uiagalelei hoping to join Williams, Nix and Penix as newcomers enjoying a career revival out West. OSU head coach Jonathan Smith, a former quarterback himself, is a rising force in the coaching ranks and could be exactly the Xs and Os tutor Uiagalelei needs to harness the raw talent he flashed at Clemson, where he took over for Trevor Lawrence, starting 23 of 31 games the past three seasons, completing 59.8% of his passes with 36 touchdowns against 17 interceptions, while also rushing for another 919 yards and 15 scores.
Tyler Van Dyke, Miami, 6-4, 230, redshirt junior
An injury-plagued 2022 season may have deleted Van Dyke and the Hurricanes from some lists, but not the scouts I spoke to. They recognized the complexities he faced a year ago with a bad shoulder sprain and a new coaching staff led by Mario Cristobal, who favors more of a pro-style attack that isn't as likely to generate splashy statistics but better prepares quarterbacks for the realities of the NFL. If Van Dyke is fully healthy — and preseason reports are encouraging — his size, arm, grit and comfort in an offense that features huddles (gasp!), turning your back to the defense for play-action and both pre- and post-snap reads will make him more popular with scouts than his media coverage suggests. 
Rob Rang is an NFL Draft analyst for FOX Sports. He has been covering the NFL Draft for more than 20 years, with work at FOX, Sports Illustrated, CBSSports.com, USA Today, Yahoo, NFL.com and NFLDraftScout.com, among others. He also works as a scout with the BC Lions of the Canadian Football League. Follow him on Twitter @RobRang.
---
COLLEGE FOOTBALL trending
---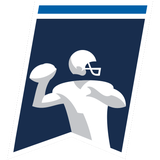 Get more from College Football Follow your favorites to get information about games, news and more
---