The final, and often the most controversial, piece of the NBA's regular season is its awards season.
Our NBA reporters Melissa Rohlin, Ric Bucher and Yaron Weitzman are here to offer their picks for each of the league's biggest awards.
MVP
Rohlin: Joel Embiid. This season he took his game to a new level. Not only did he average a career-best and NBA-leading 33.1 points per game, but he was a lockdown defender who created nightmares for whoever he went up against. After being the runner-up for the award the past two seasons, Embiid distinguished himself as the leader in an extremely tight race this year.
Bucher: Embiid. The main reason is that the supporting casts of Nikola Jokic and Giannis Antetokounmpo were more relevant to the team's success than Embiid's, and he had more dominant performances.
Weitzman: Embiid. He had a better and more efficient offensive season than Antetokounmpo (including leading the league in scoring for the second straight season) and is obviously a better defensive player than Jokic. Also, the Sixers won more games than the Denver Nuggets and Embiid basically played as many games and minutes as Jokic (and more than Antetokounmpo).
DEFENSIVE PLAYER OF THE YEAR
Rohlin: Draymond Green. Yes, the Golden State Warriors ranked 14th in defense this season. But when Green was on the court, they actually had the upper hand defense in the league When he didn't play, they allowed 6.1 more points per 100 possessions. Green also played 2,297 minutes this season, compared to Jaren Jackson Jr.'s 1,787.
Bucher: Brook Lopez. While I considered Evan Mobley and Jackson Jr., and had Green on my ballot, I can't ignore that Green's impact was diminished by the punch and that may have been why they weren't as good defensively in general; he didn't have the same ability to hold guys accountable. I gave Lopez the nod with Mobley and JJJ because I saw too many games where both got into foul trouble by leaving their feet or reacting a second too slowly. Lopez had more blocked shots and committed fewer fouls than either of the other two.
Weitzman: Jackson Jr. He put together one of the best shot-blocking seasons in NBA history. He led the league in blocks per game (3.0) and block percentage (an estimate of the percentage of opponent's two-point field goal attempts blocked by the player while they were on the floor). His last grade (9.6%) is one just overshadowed in NBA history by Manute Bol. He is the backbone of a Grizzlies defense that finished the season third in points given up per possession.
NEW OF THE YEAR
Rohlin: Paolo Banchero. He's been running away with that award all season, putting up amazing numbers for a rookie while helping them turn around their 5-20 start. Jalen Williams and Walker Kessler were also impressive, but Banchero separated himself with both his stats and his ceiling.
Bucher: Banchero, though, man, I wanted to find a reason to give it to Kessler because he was a revelation and just scratched the surface of his potential. Sure Banchero's numbers were better than Kessler's because the Magic ran a lot of their offense through him, but they did it because he's a versatile forward.
Weitzman: banker Kessler was fantastic, but averaging 20 points and 7.4 free throws per game as a rookie is an impressive feat. Throw in an average of 3.7 assists and you have a clear winner.
SIXTH MAN OF THE YEAR
Rohlin: Malcolm Brogdon. He was a force on both ends of the court, who the Celtics could consistently count on. He was efficient, scored well and was a lock down defender.
Bucher: Brogdon. If there's any reason to believe the Celtics are better than last season and can win it all, it's him. That he accepted the role after starting every game in his previous four seasons was also a big factor.
Weitzman: Brogdon. You can't ask a subordinate for more. Lots of scoring (14.9 ppg) but also efficient (48.4 FG%/44.4 3P%/ 87 FT%), all for a dominant team. Strong defense Also, as you have pointed out John Hollinger at the Athleticall of his appearances have actually been off the bench unlike his main competition in that category, Immanuel Quickley, who started 19 regular season games.
THE MOST IMPROVED PLAYER
Rohlin: Lauri Markkanen. He went from averaging 14.8 points on 44.5% shooting and 5.7 rebounds last season to averaging 25.6 points on 49.9% shooting and 8.6 rebounds per game this season . He transformed himself from a player who had been an underperformer to someone who exceeded everyone's imagination, became an All-Star and kept the Utah Jazz competitive for much of the season.
Bucher: Markkanen. I hate to suggest that someone has "improved" just because he's playing more minutes or being given a bigger role and has the post-stat boost, but Markkanen was a completely different player this year, and it had little to do with statistics He has shot the 3-ball better and rebounded better in previous seasons than this one. What was different was his ability to put the ball on the floor and attack the rim hard. He nearly averaged two kills a game for the Jazz after not averaging a single one in his previous five seasons.
Weitzman: Shai Gilgeous-Alexander. I think the All-Star jump into the top 10 is the hardest thing to do, but SGA has done it. He did the always difficult task of increasing both his scoring (24.5 PPG to 31.4) and efficiency (45.3% FG to 51), all on a competitive roster. Oh, and he was also the only guard this season to average at least one block and one steal.
COACH OF THE YEAR
Rohlin: Mike Brown. He turned a franchise with the longest playoff drought in North American professional sports (16 years) into a No. 3 seed in the incredibly loaded Western Conference. Brown put the Kings back on the map and excited a fan base that had been underachieving.
Bucher: brown As much as I admired the work Will Hardy, JB Bickerstaff and Ty Lue were doing, Brown transformed the Kings' culture and showed immense growth as an offensive coach after spending a few years with the Warriors. If there was a MIC (most improved trainer) it would have gotten my vote for that too.
Weitzman: brown It snapped the Kings' 16-year playoff drought. He turned a hapless 30-win team into a three-seed with 48 wins. case closed
Ric Bucher is an NBA writer for FOX Sports. He previously wrote for Bleacher Report, ESPN The Magazine and The Washington Post and has written two books, "Rebound," about NBA forward Brian Grant's battle with young-onset Parkinson's, and "Yao: A Life In Two Worlds". He also has a daily podcast, "On The Ball with Ric Bucher." Follow him on Twitter @Rick Bucher.
Melissa Rohlin is an NBA writer for FOX Sports. He previously covered the league for Sports Illustrated, the Los Angeles Times, the Bay Area News Group and the San Antonio Express-News. Follow her on Twitter @melissarohlin.
Yaron Weitzman is an NBA writer for FOX Sports. He is the author of "Tanking to the top: the Philadelphia 76ers and the boldest process in the history of professional sports." Follow him on Twitter @YaronWeitzman.
---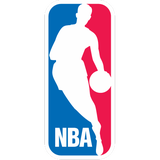 Get more from the National Basketball Association Follow your favorites for information on games, news and more
---