Jason McIntyre
Co-Host of THE HERD and FOX Sports Betting Analyst
When Victor Wembanyama hears his name called by NBA commissioner Adam Silver on June 22, he will officially join the ranks of the most heavily anticipated first overall picks in NBA history.
Who will fall off the board after Wembenyama, though? It's literally anyone's guess. 
With one month remaining before the NBA Draft takes center stage, here's a look at my first mock draft.
1. San Antonio Spurs: Victor Wembanyama, F, France
Wembanyama lands with a fantastic organization, one that with the right offseason move or two, could be a playoff team in 2024. The Spurs definitely don't want him banging in the post as a rookie, so go find a small-ball center (Grant Williams or Al Horford) to do the dirty work.
Expectations for Victor Wembanyama in San Antonio?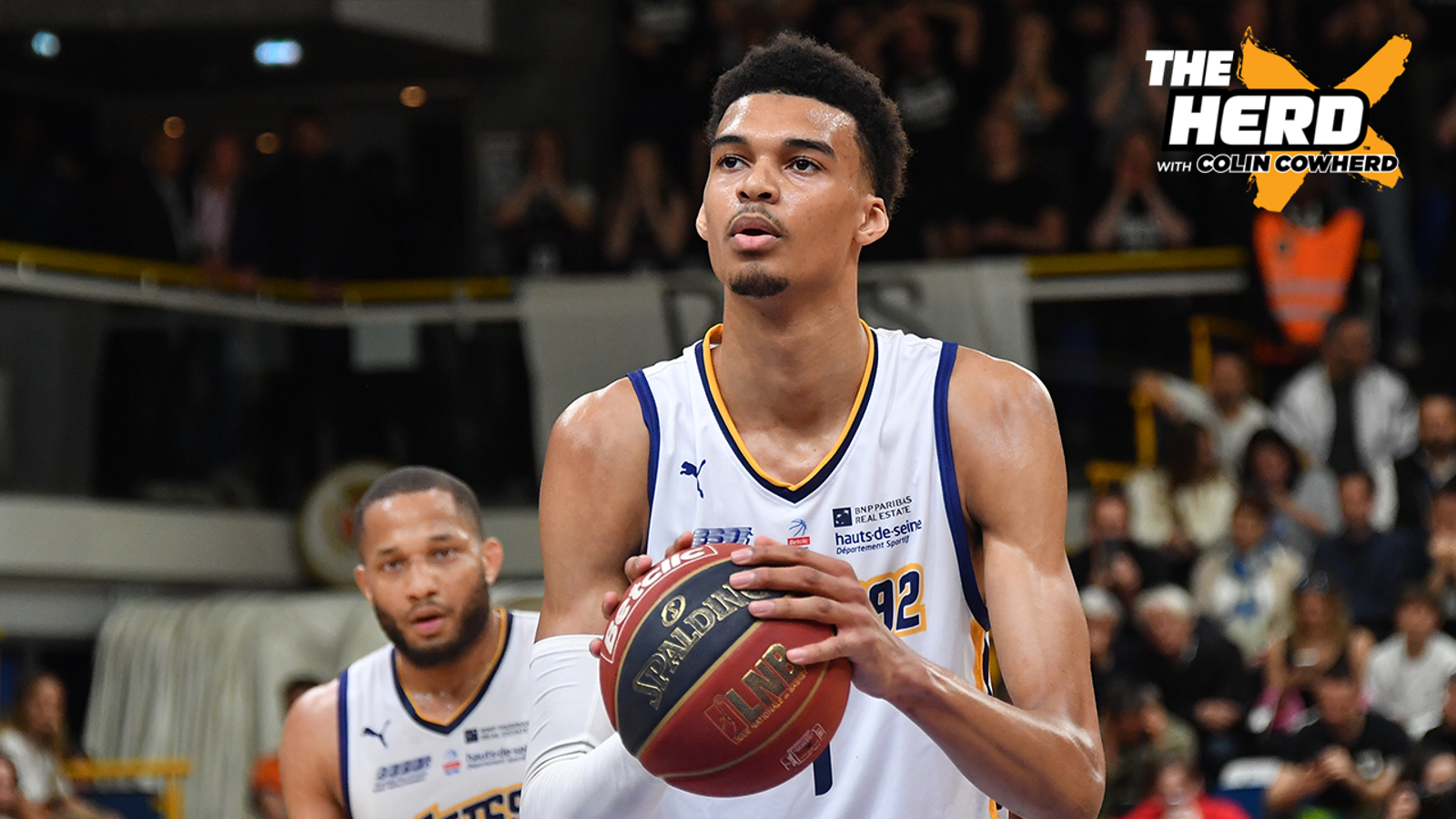 Chandler Parsons joins Colin Cowherd on The Herd to discuss their expectations for Victor Wembanyama with the San Antonio Spurs.
2. Charlotte Hornets: Scoot Henderson, G, G League Ignite
In a wing league, Brandon Miller makes more sense here, but I lean Henderson because he's totally clean off the court, and Miller had one incident that might scare Charlotte, especially considering the huge suspension for Miles Bridges. We might want to chalk up Henderson's pedestrian G-League season (27% on 3s) to the fact he knew he was going to be a top pick. At 6-foot-2, 195 pounds, he flies around like Derrick Rose, but must develop a 3-point shot.
3. Portland Trail Blazers: Brandon Miller, F, Alabama 
The Blazers have been searching for a small forward for a decade, and the 6-9 Miller is the guy. He shot 38% on 3s and 85% from the line with the Tide. Portland wants to trade this pick, but I'd move Damian Lillard instead. 
4. Houston Rockets: Cam Whitmore, SF, Villanova
The Rockets need maturity, and they need to bolster the wing position, and Whitmore fits both. Only 18, he had a solid freshman year (12.5 PPG) and can toggle between the 2-3-4. Can he be Mikal Bridges in three years?
5. Detroit Pistons: Amen Thompson, G, Overtime Elite
At 6-7, he's an intriguing prospect who can play either guard position, and alongside the 6-7 Cade Cunningham, Detroit would have length and size in the backcourt. His 3-point shooting is a concern — he only made 10 all season — and in ways he reminds me of once-hyped Justise Winslow. His draft range is third-to-10th.
6. Orlando Magic: Jordan Hawkins, SG, UConn
I'm buying Hawkins, the best shooter in the draft. If you squint you can see some Ray Allen, and from a shot-creation standpoint, I believe he's undervalued because he wasn't asked to do more at UConn with a loaded roster. A Suggs-Hawkins backcourt probably makes the playoffs in 2025 with Paolo Banchero up front.
7. Indiana Pacers: Gradey Dick, Wing, Kansas
Dick is a phenomenal shooter who hit 40% from deep this season. There's a real chance he is first-team All-Rookie. He doesn't turn 20 until November. A long trio of Tyrese Haliburton, Bennedict Mathurin and Dick is perfect for the modern NBA.
8. Washington Wizards: Taylor Hendricks, F, UCF
One of the best freshmen in the country, no player has seen their stock soar more in the last few months than the 6-9 jumping jack. Usually players like Hendricks, who dunk everything and have highlight-reel blocks (6.2 block percentage, 94th in the country), are limited offensively. Hendricks shot 39% from deep, including 10 games making three or more. Top six isn't out of the question for Hendricks.  
9. Utah Jazz: Ausar Thompson, G/F, Overtime Elite
The Jazz exceeded expectations for most of last season before narrowly missing the playoffs. There's no one player here who will dramatically change their immediate fortunes, so you go with the best player on the board with the biggest upside, and that's probably the 6-7 Thompson, a terrific wing prospect.
10. Dallas Mavericks: Cason Wallace, G, Kentucky
Wallace has good size (6-4) and is a tenacious defender, which puts him near the top of the guard group in this class. Kentucky's guards have a history of popping in the NBA — see Devin Booker and Jamal Murray after modest seasons in Lexington — and if Wallace can improve as a 3-point shooter (34%), you're looking at a contributor in Dallas, unless the Mavs move this pick.
11. Orlando Magic (via Chicago): Jarace Walker, F, Houston
Walker weighed in at 249 pounds at the combine and isn't close to the 6-9 Houston listed him at, but he does have a wingspan of 7-2. I don't think he's a small-ball five, and not sure if he can defend quicker wings.
12. Oklahoma City Thunder: Leonard Miller, F, G League
A little ambitious, but this is a guess on GM Sam Presti seeing Miller's measurables, and his youth, and taking a chance on a guy who could really be something in a few years. He put up 17 and 10 in the G League as a teenager. But the Thunder should be vying for a playoff spot in the West, and they'll have Miller take a developmental year.
13. Toronto Raptors: Anthony Black, G, Arkansas
Black is a combo guard and could be going to a franchise that parts ways with Fred VanVleet (and who knows what else). Advanced stats like steal percentage and free-throw rate could push Black into the top five. Only making 28 3-pointers and shooting 30% from deep is a reason to be reluctant.
14. New Orleans Pelicans: Dariq Whitehead, F, Duke
A foot injury limited his freshman season to seven starts, but when he played, he shot 42% on 3-pointers, and if he can get locked in defensively, you're looking at a reserve who can give you playoff minutes in a year or two.
15. Atlanta Hawks: Nick Smith, G, Arkansas
It's tough to gauge where he'll go after a season cut short by injury, but betting on a 5-star recruit is always a good choice. Although he's 19, if Quin Snyder and Trae Young don't work out, and the Hawks are ready to move on from Young, it's nice to have Smith on your roster.
16. Utah Jazz (via Minnesota): Maxwell Lewis, SF, Pepperdine
After coming off the bench as a freshman, he averaged 16.6 PPG for the Waves and projects as a 3-and-D wing. He will be 21 at the start of the season, and could contribute to a playoff team the way Christian Braun has for the Nuggets.
17. Los Angeles Lakers: Dereck Lively, C, Duke
Lively could go for long stretches last year when you had no clue he was in the game offensively, and he averaged a mere five points per game as a freshman. He's raw, and should slip out of the lottery, but depth behind Anthony Davis was a major problem for the Lakers.
18. Miami Heat: Rayan Rupert, F, New Zealand Breakers
Rupert is a long, athletic, defensive-minded wing with a 7-2 wingspan. Rupert can toggle between the 3-4-5, and he won't find a better mentor than Jimmy Butler.
19. Golden State Warriors: Keyonte George, SG, Baylor
The Warriors want to win now, so they're incentivized to trade this pick for immediate help, but George is an intriguing prospect, the type of high-IQ player Golden State covets. He'll only be 20 by the time the playoffs roll around — how much can a player that young help?
20. Houston Rockets (via LA Clippers): Jett Howard, Wing, Michigan
Injuries at the end of the season slowed his progress, but he did drop 34 points on Iowa, 21 on Penn State, and he had six games with four or more 3-pointers.  
21. Brooklyn Nets (via Phoenix): James Nnaji, C, FC Barcelona
The Nets know they weren't really a playoff team last year, and there's a lot of uncertainty about who will be on the roster next season. Do they get more picks for Dorian Finney-Smith, or do they keep him? What becomes of Ben Simmons? Nnaji, who is still 18 years old, is a 6-11 center with a 7-4 wingspan.
22. Brooklyn Nets: Bilal Coulibaly, Wing, France
The Nets are loaded at wing, and even though Coulibaly qualifies as one, it is the most coveted position in the NBA. Grab the 18-year-old now, worry about what to do with him in two years.
23. Portland Trail Blazers (via NY): Olivier-Maxence Prosper, F, Marquette
The Blazers will do everything they can to trade this pick, but should they keep it, they should take another swing on a wing with 3-and-D abilities. If Prosper returns to school and waits another year to enter the draft, Marquette could open next season No. 1.
24. Sacramento Kings: Kris Murray, SF, Iowa
Murray made leaps with the Hawkeyes the same way his brother did. Kris had nine games of 25-plus points this season.
25. Memphis Grizzlies: Trey Alexander, SG, Creighton
Nobody's sure if Alexander will even stay in the draft, but a team like Memphis could use a 6-4 guard who hit 41% on 3s and 82% from the line last year. With Dillon Brooks gone and Ja Morant likely serving a lengthy suspension, depth will be an issue.
26. Indiana Pacers (via Cleveland): Jalen Hood-Schifino, G, Indiana
Hood-Schifino is a big guard who was a 5-star recruit and had a strong season with the Hoosiers (13.5 PPG). If he can bump up his 3-point shooting (33%), he becomes a steal in the 20s.
27. Charlotte Hornets (via Denver): Brice Sensabaugh, F, Ohio State
Yes, he's a terrific shooter (40% as a freshman), but I don't get the lottery vibes with Sensabaugh. He is a crafty scorer who excelled greatly in both games against Purdue (41 points total).
28. Utah Jazz (via Philadelphia): Brandin Podziemski, G, Santa Clara
Podziemski is a fast-rising combo guard who is skilled in transition and shot 44% on 3-pointers this season. Is he a bigger Payton Pritchard, or more of a sniper like Luke Kennard?
29. Indiana Pacers (via Boston): Emoni Bates, SF, Eastern Michigan
The Pacers have two picks late in the first round, so they can throw a dart at a long shot, and Bates qualifies. Once considered the top high school recruit in the country, he flamed out quickly at Memphis when he was 17 years old, and transferred to EMU, where he was suspended for gun charges before playing 25 games and averaging 20 points.
30. LA Clippers (via Milwaukee): Trayce Jackson-Davis, F/C, Indiana
Can he be a rim-running center like Clint Capela? He's much more polished offensively, and is a good shot blocker (9.01 block percentage, 24th in the country), but whether he can defend the pick-and-roll will show how much playing time he'll get. 
Jason McIntyre is a FOX Sports betting analyst who also writes about the NFL and NBA Draft. Before arriving at FOX, he created the website The Big Lead. Follow him on Twitter @JasonRMcIntyre.
---
NBA trending



LeBron James shocks NBA world by hinting at retirement


Carmelo Anthony announces retirement after 19 NBA seasons


Lakers vs. Nuggets: Western Conference finals betting results





Nuggets sweep Lakers, earn first Finals berth in franchise history


2023 NBA playoff bracket, standings: Updated schedule, scores, dates


2023 NBA championship odds: Denver Nuggets new favorites to win title





Lakers' roller-coaster season, filled with differing chapters, now on the brink


White-hot Heat thrash lifeless Celtics, take 3-0 lead in ECF


2023 NBA Playoffs Schedule: How to watch, TV, streaming, free, NBA Finals

---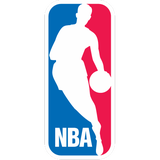 Get more from National Basketball Association Follow your favorites to get information about games, news and more
---