The 2023-24 NBA season is in full swing. While there have been a plethora of fantastic storylines in the Association's first two weeks, one has stood heads and shoulders above the rest: the play of San Antonio Spurs rookie Victor Wembanyama. 
Having entered the league with the most fanfare since Lebron James, Wembanyama has already lived up to the hype, best exemplified in two games last week against Kevin Durant and the Phoneix Suns. 
The first matchup was on Halloween, and Spurs fans were in for a treat as Wemby led a fourth-quarter comeback against the title contenders, finishing with 18 points, 8 rebounds, an assist and a whopping 4 blocks as San Antonio erased a 13-point deficit to take down the Suns 115-114.
If that wasn't enough to shorten his ROY odds, in the rematch a couple of days later, Victor was the best player on the court as he stuffed the stat sheet with 38 points, 10 rebounds, 2 assists, 2 blocks and a steal en route to a 132-121 victory. 
The phenom's performances have caused his odds of winning Rookie of the Year to shift drastically. Following Wembanyama's outstanding performances against Phoenix, he now sits as an even bigger favorite at -350 to win Rookie of the Year.
Can the top pick of the 2023 NBA Draft keep up his stellar play and take home the award at the end of the season? Is there anyone else in contention?
Here are the latest odds for the NBA's Rookie of the Year award:
ODDS TO WIN 2023 NBA ROY*
Victor Wembanyama, Spurs: -350 (bet $10 to win $12.86 total)
Chet Holmgren, Thunder: +425 (bet $10 to win $52.50 total)
Brandon Miller, Hornets: +2500 (bet $10 to win $260 total)
Ausar Thompson, Pistons: +3000 (bet $10 to win $310 total)
Scoot Henderson, Trail Blazers: +3500 (bet $10 to win $360 total)
Derek Lively, Mavericks: +5000 (bet $10 to win $510 total)
Keyonte George, Jazz: +10000 (bet $10 to win $1,010 total)
Jordan Hawkins, Pelicans: +10000 (bet $10 to win $1,010 total)
Amen Thompson, Rockets: +10000 (bet $10 to win $1,010 total)
Julian Strawther, Nuggets: +10000 (bet $10 to win $1,010 total)
*Odds as of 11/7/2023
Will Victor Wembanyama live up to the generational hype?
RELATED: Victor Wembanyama already wowing NBA: 'He's going to be the best to ever play this game'
The only other player besides Wembanyama with shorter than +2500 odds to win the award is the Oklahoma City Thunder's Chet Holmgren at +425.
The 7-foot-1 center out of Gonzaga is also playing well, averaging 17 points, 8 rebounds, 2.7 assists, 2.4 blocks and a steal for the upstart Thunder. Holmgren is solidifying himself as a much-needed force in the middle for the Thunder. In any normal year, he would be the early favorite to win ROY, particularly after he put up 16 points, 13 rebounds and 7 blocks in the second game of the season against the Cleveland Cavaliers. But this isn't just a typical year.
Does Holmgren have a shot at the award against Wemby? According to one Western Conference scout, Chet and Victor aren't even in the same stratosphere. 
"It's not even close between him and Chet," he said. "Chet can shoot the 3 or score on a straight drive when the lane is open, that's it. He cannot get past anyone! Wemby has way more sh— to his game. He's more skilled in creating his own shot. Wemby is weak now, but he has a body that can be developed. Chet does not."
The NBA is a marathon and not a sprint, and there are a lot of miles left to run this season, but if the early returns are any indication, this award is shaping up to be Wembanyama's to lose.
---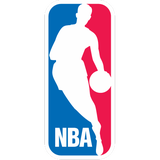 Get more from National Basketball Association Follow your favorites to get information about games, news and more
---