Jason McIntyre
Co-Host of THE HERD and FOX Sports Betting Analyst
Now that another Selection Sunday is in the books, it's time to look ahead to which teams in the NCAA Tournament will be moneymakers for bettors.
Who better to consult on the first-round game other than FOX Sports Betting Analyst Jason McIntyre?
JMac gives us his insights and picks for the first-round matchups. So if you're ready to put down some money on the games, head on over to FOX Bet!
RELATED: NCAA men's tournament bracket
THURSDAY'S GAMES
Maryland–West Virginia
The Terps haven't beaten an NCAA tournament team away from home this season since a neutral site win over Miami in November. WVU has the better coach and the better offense. 
PICK: West Virginia (-2) to win by two or more points
Virginia–Furman
Injuries to several players are being talked about, but not enough is being said about the loss of forward Ben Vander Plas. Virginia is seeded fourth but rates only 34th in Ken Pom's efficiency rank, the lowest for a No. 4 seed. I may sprinkle some on the moneyline upset as it gets closer to tip off.
PICK: Furman (+6) to lose by fewer than 6 points (or win outright)
Missouri–Utah State
I'm smitten with Missouri's offensive explosions — specifically Kobe Brown — and I'm taking them here in a mild upset as they are seeded higher but the underdog. You might remember their coach, Ryan Odom, who orchestrated the UMBC upset of top-seeded Virginia a few years ago. 
PICK: Missouri (+1.5) to lose by fewer than 1.5 points (or win outright)
Kansas–Howard
The defending champs will win, but it sounds like they might be without senior guard Kevin McCullar (back). Their bench is extremely thin. And they know very dangerous Arkansas is looming. Howard keeps this close enough to get the cover. 
PICK: Howard (+22) to lose by fewer than 22 points (or win outright)
Alabama–Texas A&M-Corpus Christi
I have questions about how the young Tide will perform as the hunted vs. being the hunter, but their size and talent will be too much here. If you have an interest in fading the overall top seed, consider the first half.
PICK: Alabama (-12.5 first half) to lead by 13 or more points at halftime
San Diego State–Charleston
Brian Dutcher has had some grueling NCAA losses in the past five years — in overtime to Creighton last year after a late collapse, and by two points to Houston in 2019. The Aztecs can be offensively challenged (220th in 2-point shooting, 160th in 3-point shooting), but they should prevail over 31-win Charleston. 
PICK: San Diego State (-5) to win by five or more points
Nick's somewhat Final Four predictions and honest thoughts on March Madness
Watch as Nick shares to Damonza his Final Four picks.
Arizona–Princeton
Usually I lean on guard play in March and don't love Arizona's guards. I don't have high hopes for the Wildcats, but the numbers tell me they're undervalued. File it away. 
PICK: Arizona (-14 at time of pick) to win by 14 or more points
Arkansas-Illinois
The Razorbacks underachieved this season, mostly due to injuries and also because they played several freshmen. The talent is there. They're not quite a penny stock given they have two likely first-round picks, but there's major upside for the Razorbacks the next two weeks. 
PICK: Arkansas moneyline (-138, bet $10 to win $17.25 total)
Iowa–Auburn
The Hawkeyes come into this one having lost two in a row, but their offense will keep them in any game — including in the next round against Houston.
PICK: Iowa moneyline (-105, bet $10 to win $19.52 total)
Duke–Oral Roberts
Duke had an uneven first three months of the season — that's what happens when you start four freshmen. In a tournament full of teams loaded with 22 year olds, that could be the Blue Devils downfall. Oral Roberts upset Ohio State as a 15-seed two years ago. 
PICK: Oral Roberts (+6.5 at time of pick) to lose by fewer than 6.5 points (or win outright)
Texas–Colgate
The Longhorns have become a very fashionable team in the past week after rolling Kansas in the Big-12 title game. Colgate's 3-point shooting will keep them in this one. But how long is the question. Texas, for sure, can win the title, but there are expectations and we'll see how the Longhorns handle things early. 
PICK: Colgate (+7.5 first half) to trail by fewer than 7.5 points at halftime (or lead outright)
Northwestern–Boise State
The Wildcats have lost four out of five games, with all four coming against tournament teams. Defense can only take you so far. First to 55 wins? 
PICK: Under 127.5 points scored by both teams combined
Houston–Northern Kentucky
The Cougars may keep their best player, Marcus Sasser, out of this one as he sat out the AAC title game as well (groin), but it won't matter. Your weekly reminder that you can't win long term betting double-digit spreads. 
PICK: Houston (-10.5 first half) to lead by more than 10.5 points at halftime
Tennessee–Louisiana
The loss of Volunteers starting point guard Zakai Zeigler is massive. He was 10th in assist rate in the country. They lost two of three games without him. As such, Louisiana is a popular underdog. The Vols are the No. 2 defensive team in the country and the best team defending 3-pointers. Louisiana is one of the worst free-throw shooting teams in the field. Yes, I know Rick Barnes is 4-13-1 against the spread (ATS) in his past 18 tournament games. 
PICK: Tennessee (-11.5) to win by more than 11.5 points
Texas A&M–Penn State
Delicious first-round matchup in which I lean to the most experienced team in the tournament which is Penn State. The Nittany Lions, who start three transfers, are a very high variance team because they're great from deep. They rank ninth in the country on 3-pointers. But they're second to last in the country in offensive rebounding and their defense stinks.
PICK: Penn State moneyline (+125, bet $10 to win $22.50 total)
UCLA–UNC Asheville 
The Bulldogs have won 18 of their past 19 games but against a very poor schedule. The reason I lean to the dog here is the combo of UCLA being a slow team and UNCA being a great 3-point shooting team. The Bruins also may be without 6-foot-10 starting center Adem Bona, and their top defender (Jaylen Clark) is out for the season. 
PICK: UNC Asheville (+18) to lose by fewer than 18 points (or win outright)
FRIDAY'S GAMES
Michigan State–USC
Somewhere in the Rules of March gambling book, it says don't bet against Tom Izzo in the tournament. But the Pac-12 Conference has been undervalued the last few years and their ROI has been terrific. 
PICK: USC (+2) to lose by fewer than 2 points (or win outright)
Xavier–Kennesaw State
The Owls, under Amir Abdur-Rahim, have gone from laughingstock to an NCAA tournament team in four years. If they get hot on 3-pointers, a spot where the Owls rank 34th in the country, Xavier will be in trouble. Oh, and look, Xavier ranks 281st in the country defending 3-pointers. 
PICK: Kennesaw State (+12.5) to lose by fewer than 12.5 points (or win outright)
Baylor–UC Santa Barbara
These aren't your older brother's Baylor Bears capable of winning the title. Explosive on offense but woefully inept defensively. The range of outcomes here is massive, but UCSB will definitely be able to hang around playing at a snail's pace, and scoring efficiently because Baylor can't defense. 
PICK: UC Santa Barbara (+5.5 first half) to trail by 5.5 points or fewer (or lead outright) at halftime
Saint Mary's–VCU
A bummer the Gaels – who I have a futures title ticket on – draw a powerful mid-major here. VCU's relentless pressure could prove fatal for a team that didn't handle pressure well down the stretch. 
PICK: Saint Mary's (-4) to win by more than four points
Marquette–Vermont 
Love Marquette, especially point guard Tyler Kolek. But the only move here is to fade the Big East champs as they'll be one of the most public sides in the first round. Vermont has won 15 games in a row after a 1-6 start including losses to St. Mary's, USC and Iona.
PICK: Vermont (+10.5) to lose by fewer than 10.5 points (or win outright)
Iowa State–Pittsburgh
The Cyclones have lost five out of seven, but, oddly, the two wins were over Baylor. Iowa State is a tough watch, playing at a slow pace with lots of turnovers and an inability to shoot free throws. Pittsburgh is a gross watch, too. 
PICK: Under 131 points scored by both teams combined
Creighton–North Carolina State
I hyped the Bluejays in the offseason, bought futures and then have been consistently let down all season. This includes a six-game losing streak. They're the highest-rated sixth seed, by a lot, and efficiency numbers have Creighton closer to a 4-seed. Despite having 7-foot-1 Ryan Kalkbrenner and future NBA wing Arthur Kaluma, they're a very poor offensive rebounding team. The backcourt is young and will have problems with potential first-round pick Terquavion Smith, but I'm not sure the Wolfpack can get enough stops. 
PICK: Creighton (-5) to lose by fewer than 5 points (or win outright)
UConn–Iona
The Huskies are getting so much national love, they almost feel overvalued. The numbers love UConn, and say the Huskies are a 20/20 team – top 20 in offensive and defensive efficiency. The only others are Houston, Alabama and Texas. But without a point guard – and the inability to defend them – this team will have big trouble in the tournament. 
PICK: Iona (+9.5) to lose by fewer than 9.5 points (or win outright)
Purdue–Fairleigh Dickinson/Texas Southern
Don't love the Boilermakers as they are the weakest No. 1 seed in the field. They don't shoot 3's well and will be in a dog fight against Memphis or FAU in the 2nd round. But don't overthink this. 
PICK: Purdue to cover (no line available)
Kentucky–Providence
The Friars are slumping, having lost three in a row and four out of five. And coach Ed Cooley is rumored to be moving to Georgetown. This is being billed as the Bryce Hopkins revenge game after transferring from Kentucky. John Calipari has really struggled in March the past few years as the talent in Lexington has fallen off. 
PICK: Under 144.5 points scored by both teams combined
Miami–Drake
The injury to Miami's Norchad Omier has sent money coming in on Drake. These are two elite free-throw shooting teams so consider the Over. The best player on the court is probably Miami's Isaiah Wong, who had a monster 2022 tournament. The number has cratered from 3.5 and Drake may close as the favorite. 
PICK: Drake (+1.5) to lose by fewer than 1.5 points (or win outright)
Gonzaga–Grand Canyon
The Zags possess the No. 1 offense in the country and won't struggle until they run into a run-and-jump team full of athletic guards and wings, like Baylor in 2021 and Arkansas in 2022. 
PICK: Gonzaga (-15 at time of pick) to win by 15 or more points 
Memphis–Florida Atlantic
The public loves Memphis here, as the Tigers played Houston close twice and beat them in the AAC title game (Houston was missing its best player, Marcus Sasser). FAU has the worst strength of schedule of any single-digit team in the field and hasn't faced a team in the tournament this season.
Pick: Memphis moneyline (-138, bet $10 to win $17.25 total)
Kansas State–Montana State
I'm higher on the Wildcats than most, and feel there's a chance they have the tools to make a run to the Elite Eight. That being said, this is a dangerous Montana State team, and interior defense will make points difficult to come by. 
PICK: Under 139.5 points (at time of pick) scored by both teams combined
Indiana–Kent State
The Hoosiers have two NBA players (Trace Jackson-Davis, Tamar Bates) and quality road wins over Illinois and Purdue. But they will have their hands full with Kent State. The MAC has fared well in March in recent years, with Akron narrowly losing to UCLA last year, and the conference getting out of the first round the three prior tournaments. 
PICK: Kent State (+4.5) to lose by fewer than 4.5 points (or win outright)
TCU–Arizona State/Nevada
The Horned Frogs are a great sleeper to have in your back pocket, with a superstar point guard in Mike Miles and a tourney-tested coach in Jamie Dixon. 
PICK: TCU
Jason McIntyre is a FOX Sports betting analyst, and he also writes about the NFL and NBA Draft. He joined FS1 in 2016 and has appeared on every show on the network. In 2017, McIntyre began producing gambling content on the NFL, college football and NBA for FOX Sports. He had a gambling podcast for FOX, "Coming Up Winners," in 2018 and 2019. Before arriving at FOX, he created the website The Big Lead, which he sold in 2010.
Top stories from FOX Sports
Download the FOX Super 6 app for your chance to win thousands of dollars on the biggest sporting events each and every week! Just make your picks and you could win the grand prize. Download and play today!
---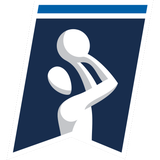 Get more from College Basketball Follow your favorites to get information about games, news and more
---