Patrick Everson
FOX Sports Betting Analyst
For 20-plus years, HBO's "Hard Knocks" series hasn't necessarily meant hard knocks for those who engage in NFL betting on the featured team. But neither has it been a boon for bettors. 
Since "Hard Knocks'" 2001 debut, teams involved are 152-154-1 straight up (SU) and 162-139-6 against the spread (ATS) — 53.8%.
One constant: The featured team generates a lot of business for sportsbooks. That was the case last year for the Detroit Lions, who finished 9-8 straight up and a solid 12-5 against the number.
And even after just one episode this year, with Episode 2 set for Tuesday night, "Hard Knocks" is already leading to a boost in New York Jets betting.
Johnny Avello, director of operations for DraftKings Sportsbook, helps dive into how "Hard Knocks" is impacting Jets odds in a variety of markets.
Jets already popular
Keep in mind that back in February, when Super Bowl LVIII odds first posted, the Jets were in the +3500 to +4000 range at most sportsbooks. New York was coming off a disappointing 7-10 season. But also bear in mind the team was 7-4 heading into Week 13 before falling apart down the stretch.
By the NFL draft in late April, when the Jets acquired Aaron Rodgers, New York moved all the way into +1500 or thereabouts, putting them among the top half-dozen or so teams in odds to win the Super Bowl.
And of course, the Jets are in a major market with a strong public following, in both fan base and betting base — with both bases often overlapping.
"Let's take 'Hard Knocks' right out of the initial equation," Avello said. "The Jets are a popular team every year in our network, especially in the New York area. They had a successful draft two years ago, they played better last season. Now [in April], here they are with one of the elite QBs in the game.
"When you look at our numbers, the Jets were really heavily bet to make the playoffs, Over on regular-season wins, to win the AFC East. In the Super Bowl, other teams had been bet more, but that's because those teams are just winners — the Chiefs, the Bills, the Eagles."
Aaron Rodgers, Jets make their 'Hard Knocks' debut
Aaron Rodgers and the Jets made their 'Hard Knocks' debut on HBO. Nick Wright reacts to Episode 1 and weighs in on if a change of scenery was all Rodgers needed at this point in his career.
Amping it up
Notwithstanding the Jets' betting progression long before "Hard Knocks" began, in the 24 hours after episode No. 1 aired, there was no denying the impact.
"We've definitely seen a spike. In that 24-hour window, no team took more action. The show has pushed people to bet the Jets," Avello said, noting the Rodgers element is undoubtedly a dollar-driver. "When you're able to isolate someone on a show, you get to liking or disliking him. A lot of people like Rodgers, they like the other players, they like the coach, Robert Saleh.
"When you have the spotlight on you on this show, it just helps us keep taking bets on a particular team. If people bet the team because they're seeing something that makes that team more appealing, we're all for it."
DraftKings opened the Jets' Super Bowl odds at +4000 and is now at +1600, meaning a $10 bet would win $160 for a total payout of $170. Which also means you should've bet the Jets a lot earlier!
New York is tied with the Cincinnati Bengals for most money and is tied for fourth in ticket count in DK's NFL championship futures market.
The savviest win total odds for the 2023 NFL Season
The 2023-2024 NFL season starts in September, and Colin Cowherd takes a look at the projected win totals of teams across the league.
Cornering the markets
It's not just Super Bowl odds getting attention thanks to "Hard Knocks." Other markets are drawing lots of Jets action of late, as well.
"Look at the regular-season win total, 79% of the handle is on Over 9.5, and it's the same thing with the prop bet of the Jets to make the playoffs," Avello said. "Yes, we had money on the Jets prior to the show. But in that window after the first episode aired, there's been no other team that's gotten a bigger push than the Jets."
In AFC championship odds, the Jets are No. 3 in ticket count, behind No. 1 Kansas City and No. 2 Cincinnati. New York is No. 2 in AFC championship money, right behind the defending champion Chiefs.
Bettors aren't quite as rabid about Rodgers in the NFL MVP odds market. Still, the longtime Packers QB sits at +1600 and is tied for sixth in ticket count and seventh in money. And in NFL Coach of the Year odds, Saleh is +1600 and tied for seventh in money.
Jets lack of offensive line depth 'scares' Antonio Cromartie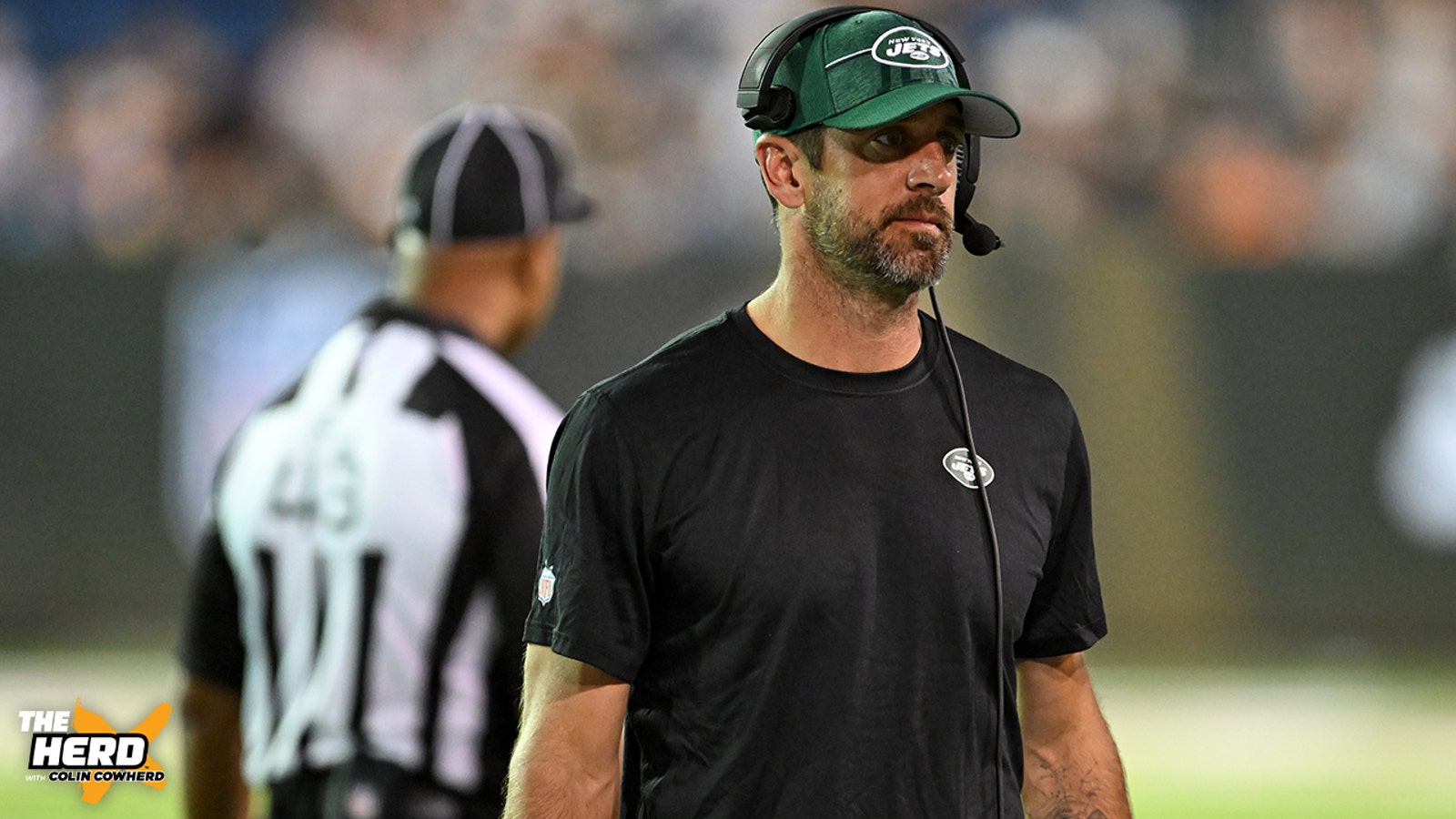 Antonio Cromartie joins Colin Cowherd to discuss the first slate of games in the NFL preseason, New York Jets on "Hard Knocks" and expectations for Robert Saleh.
The exception — or the rule?
Since "Hard Knocks" first began airing in 2001, with 19 teams featured — the show was on hiatus for the 2003-06 seasons and in 2011 — only six teams posted double-digit wins. Only seven teams reached the postseason, with the 2010 Jets actually the biggest success, riding a wild-card bid all the way to the AFC Championship Game before losing to the Pittsburgh Steelers.
So will this year's Jets be a "Hard Knocks" success story or become the 13th team to not earn a playoff spot?
"When you look at 'Hard Knocks' teams, the Rams were good [in 2020], the Browns [in 2018] had high hopes, but still, it was Baker Mayfield in his rookie year. Tampa Bay was on in 2017, before Tom Brady," Avello said. "They've done the show with some pretty lousy teams. They've done it with teams that have personalities.
"This year, the Jets just happen to be a team that's pretty good and just picked up a great quarterback. So expectations are high all around for the Jets. For some of those other "Hard Knocks" teams, expectations were not so high."
That said, Avello noted that while money is running 4/1 on Jets Over for the win total, and 4/1 on Jets Yes to make the playoffs, ticket count is running closer in both markets, at 2/1.
"Some of the bigger bets and some of the sharper money are on regular-season wins Under and on No to make the playoffs," Avello said. "It's a very tough division. Buffalo has been a good team three to four straight years, and I don't think this year is any different, Miami is also improving, and New England is never an easy out."
Patrick Everson is a sports betting analyst for FOX Sports and senior reporter for VegasInsider.com. He is a distinguished journalist in the national sports betting space. He's based in Las Vegas, where he enjoys golfing in 110-degree heat. Follow him on Twitter: @PatrickE_Vegas
---
NFL trending



Former NFL, USFL running back Alex Collins, 28, dies in motorcycle crash


Michael Oher, known for 'The Blind Side,' alleges Tuohy family never adopted him


Reports: Former Cowboys RB Ezekiel Elliott signing 1-year deal with Patriots





Wander Franco placed on restricted list by Rays as MLB investigates social media posts


NFL all-hype team: Which players have stood out in training camps, preseason?


2023 NFL preseason schedule: Dates, times, channels, how to watch





Dallas Cowboys 53-man roster projection 2.0: Which RBs, WRs make the cut?


Dalvin Cook signs one-year deal with the Jets


2023 NFL Week 1 odds, predictions: Picks, lines, spreads for every game

---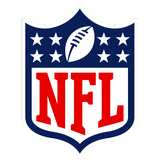 Get more from National Football League Follow your favorites to get information about games, news and more
---