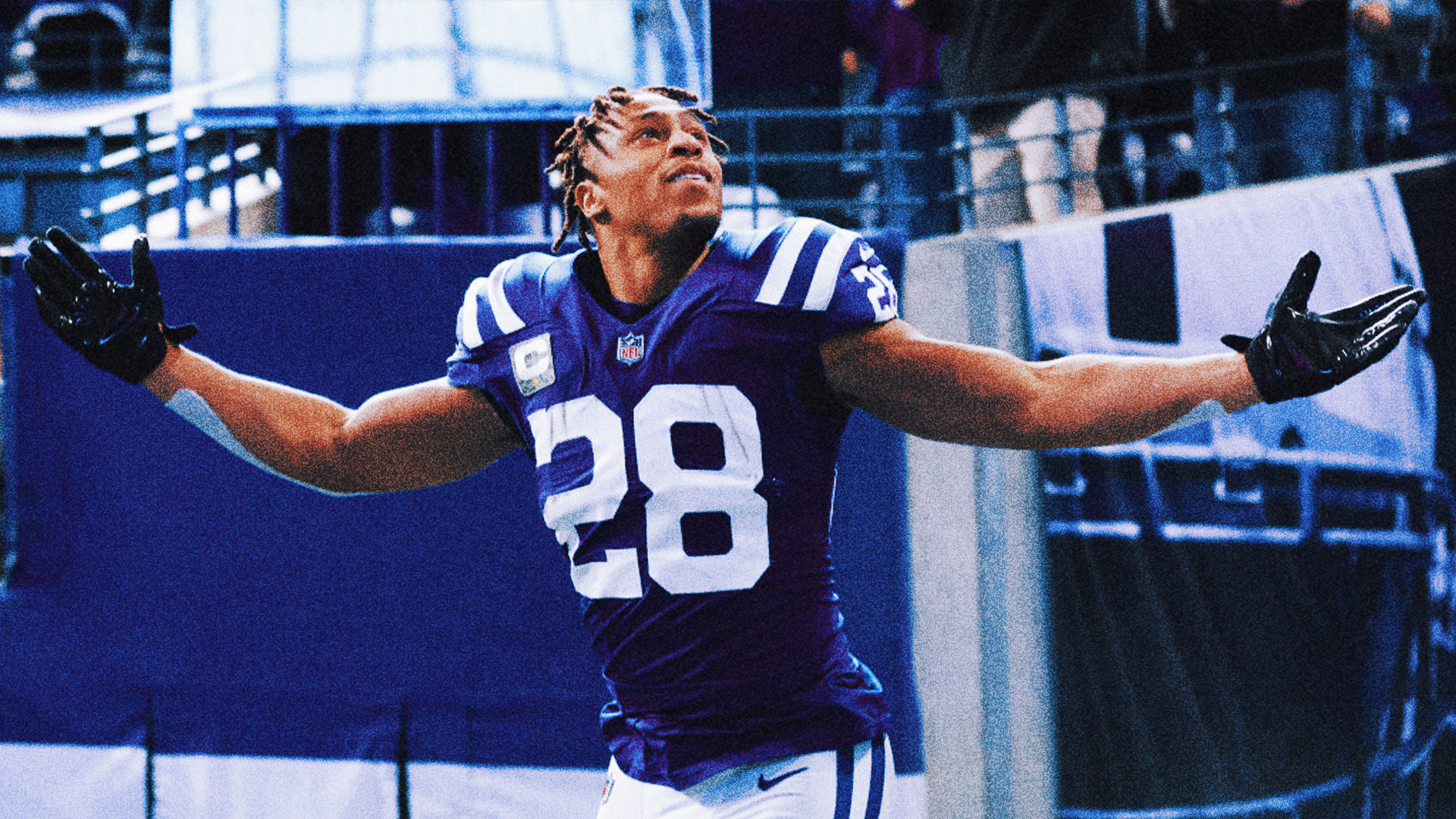 The Indianapolis Colts haven't explicitly said they are trading star running back Jonathan Taylor, but on Monday, the writing on the wall that Taylor will be moved essentially went from pencil to permanent marker.
Taylor requested a trade from Indianapolis in late July because the two sides hadn't agreed to the terms of an extension.
"Taylor's frustration starts with the fact that the Colts haven't even discussed contract numbers for an extension, let alone made an offer, as he enters the last year of his rookie deal," FOX Sports AFC South reporter Ben Arthur then explained.
So where will Jonathan Taylor play his first snap in 2023?
Let's take a look at the hypothetical odds for where he might end up this upcoming football season, according to PointsBet Sportsbook:
JONATHAN TAYLOR'S NEXT TEAM ODDS*
Dolphins: +120 (bet $10 to win $22 total)
Buccaneers: +350 (bet $10 to win $45 total)
Bills: +450 (bet $10 to win $55 total)
Vikings: +800 (bet $10 to win $90 total)
Saints: +900 (bet $10 to win $100 total)
Cowboys: +1500 (bet $10 to win $160 total)
*odds as of 8/21/2023
Previously, Colts owner Jim Irsay said the team wouldn't trade Taylor. However, Irsay has now reversed course, and teams will have to decide if they want to give up what it takes to acquire Taylor, as well as sign him to the deal he is seeking.
Indy drafted the running back with the 41st overall pick out of Wisconsin in 2020. In his three seasons with the franchise, the 5-foot-10 back has racked up 3,841 rushing yards and 33 touchdowns. 
If he does get moved, a couple of interesting teams are waiting in the wings, at least according to the odds.
The Dolphins are the new favorites to land the talented running back at +120. The team is expected to potentially explore a trade for Taylor, per Barry Jackson of the Miami Herald.
Sitting at +450 are the Bills. Taylor to Buffalo could be just what the Bills need to get over the hump and into the Super Bowl. While the Bills boast backs like James Cook, signing Taylor to the roster would give them another dynamic weapon that could potentially help them get past teams like the Kansas City Chiefs.
The Cowboys (+1500) have the longest hypothetical odds to snag Taylor in 2023. And if Dallas were to add him to the roster, it would be a large splash at the running back position after the release of longtime RB Zeke Elliott, who is now in New England. Giving that offense a dynamic star like Taylor would immediately move the team's Super Bowl odds.
Where do you have the star running back playing this season? Stay up to date with FOX Sports as the story unfolds!
---