Patrick Everson
FOX Sports Betting Analyst
The Women's World Cup odds market has come to a close for the 2023 tournament, with Spain now on top of the world, if you will. But as the saying goes, when a door closes, a window opens.
So it is that the betting window is already open for 2027 Women's World Cup odds – at least from our fine bookmaking friends in the United Kingdom and Ireland.
Paddy Power spokesperson Rachael Kane looks ahead to the 2027 tournament – for which the U.S. might be a co-host but maybe not be the favorite – and BetMGM trader Seamus Magee recaps the 2023 Women's World Cup odds market.
Let's put a bow on this year's incredible event while looking ahead to what's to come.
Reign of Spain Begins
On Sunday, Spain held off England 1-0 in the championship match to claim its first Women's World Cup trophy. But does that make the Spanish side an auto-favorite for 2027? Much of that will depend on how the bidding goes for the next 32-team tourney.
Currently, there are four finalists:
– A joint USA-Mexico bid
– A joint Belgium-Germany-Netherlands bid
– South Africa
– Brazil
The winning bid will be revealed on May 17.
"There are a lot of moving parts here. A lot will depend on who will host, and with the United States in the running, they would likely be favorites if their bid with Mexico is successful," Kane said from Dublin on Sunday afternoon. "However, in the meantime, it would be remiss of us not to put Spain – as titleholders – in the pole position in the betting to make it a double, having secured their first-ever Women's World Cup title earlier today."
With that in mind, Paddy Power opened Spain as the +400 favorite in odds to win the 2027 Women's World Cup.
Every goal from the 2023 FIFA Women's World Cup
Check out every goal from the entire 2023 FIFA Women's World Cup, featuring Spain, England, United States, Sweden, Australia, Japan and more.
Second Choice – and Perhaps Rising
Even though Team USA is coming off a disappointing effort – bowing out in the round of 16 to Sweden – the USWNT is still the co-second choice at Paddy Power. The U.S. and 2023 runner-up England are both +500 to win it all in 2027.
"The good news for the USA is that our traders appear to have lost faith in the Lionesses, following today's huge disappointment," Kane said, alluding to England's championship loss to Spain. "They place USA with England in the betting as second favorites to win the tournament in 2027."
Here in the States, BetMGM hasn't yet opened 2027 Women's World Cup futures odds. But Magee provided a little speculation on what's to come.
"I'd be surprised if the U.S. isn't the favorite. However, four years is a lot of time, and on the surface – judging from this year's performances – it seems the world may be catching up to the USWNT, both in terms of how to play against them and in terms of quality," Magee said. "The game is growing exponentially throughout Europe, and the quality in the European leagues gets better and better every year."
Strong evidence of that fact can be found in the 2023 tourney, with Spain and England each reaching the Women's World Cup championship match for the first time.
"But in terms of resources, the USWNT has an abundance and will be able to field a strong team, if not the strongest, without question," Magee said. "A lot of players on this year's team are young, so they will only get better over the next four years as they look to go again in 2027."
Meanwhile, Kane and her Paddy Power peers across the pond always hold out hope for Ireland. Alas, the Irish side is nowhere near the favorites.
"As a proud Irish woman, I can only cry in my cuppa over the fact that Ireland doesn't even feature in the top eight nations quoted in the betting," Kane said.
2023 Women's World Cup Odds Recap
There's no getting around how big it was for U.S. bookmakers – and on the flip side, U.S. bettors – when the USWNT stunningly lost to Sweden in a round of 16 penalty-kicks shootout. American sportsbooks were flooded with tickets and dollars on Team USA to win its third straight Women's World Cup.
From that point forward, oddsmakers had little to truly be concerned about. And for BetMGM, Spain making its championship run only bolstered the result.
In Sunday's final, Olga Carmona scored in the 29th minute, and the Spanish side made that stand up the rest of the way in a 1-0 victory over England.
The three-way moneyline on the final was nearly a pick 'em. Spain was a +170 favorite and England a +190 underdog, with draw in the middle at +185.
"We ended up having a really good result on the game. Handle was solid, too," Magee said of steady action on the final. "So a Spain 1-0 win in regulation was a good outcome for the book."
That's in no small part due to three other popular wagering markets all falling in BetMGM's favor. Bettors were on the prop of Both Teams To Score/Yes, Over 2.5 total goals scored and – taking a flier – England +800 to win in a penalty-kicks shootout.
None of those bets hit.
"Under 2.5 and the No cashing on Both Teams To Score was a nice little boost," Magee said.
Furthermore, while both Spain and England were winners in BetMGM's championship futures book, the Spanish side represented a far better outcome behind the counter. Spain opened as the +600 third choice at BetMGM and steadily shortened throughout the tourney.
Yet even while residing high up on the Women's World Cup odds board, Spain flew under the radar with bettors.
"Throughout the whole tournament, Spain was a great result for us," Magee said. "The only liability for the whole tournament was USA. But among the [other] teams that also had short odds, Spain was always a really good team for us."
Patrick Everson is a sports betting analyst for FOX Sports and senior reporter for VegasInsider.com. He is a distinguished journalist in the national sports betting space. He's based in Las Vegas, where he enjoys golfing in 110-degree heat. Follow him on Twitter: @PatrickE_Vegas
---
FIFA WORLD CUP WOMEN trending
---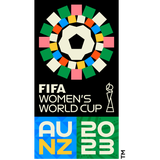 Get more from FIFA Women's World Cup Follow your favorites to get information about games, news and more
---