Who's ready for the College Football Playoff to expand to 12 teams?
This upcoming 2023 season marks the last year the CFP will remain in its current four-team format as the field is set to expand in 2024, something that many college football fans have been waiting for with great anticipation.
The expansion of the playoff could bring more parity to the sport. Since the introduction of the CFP back in 2014, only 14 programs have participated in the playoff, with just five of them making it more than twice.
This season, there are several teams that have the talent to make a first-time run at the CFP, with James Franklin's Penn State team leading the way.
FOX Sports college football analyst RJ Young recently released a list of five teams he believes could crash the College Football Playoff for the first time this season.
Here is a look at Young's list, which he revealed on a recent episode of his podcast, "The Number One College Football Show."
Penn State
2022 record: 11-2 (7-2)
Key returnees on offense: OL Olu Fashanu, RB Nicholas Singleton, WR KeAndre Lambert-Smith, QB Drew Allar, RB Kaytron Allen 
Key returnees on defense: DL Demeioun "Chop" Robinson, LB Abdul Carter, DB Kalen King, DL Adisa Isaac, LB Curtis Jacobs 
Young on the Nittany Lions: "Penn State is a great football team. This is the most talented football team that James Franklin has had in his 10 years at Penn State. They need to do two things to ensure they get into the CFP: beat Ohio State and beat Michigan. The last team to beat both Ohio State and Michigan in the same year was Michigan State. That means Michigan State made the CFP before Penn State did. It's in your hands Penn State. In the Big Ten, all you have to do is win. That's it. People want you in, especially if you can get past the two biggest brands in the second-mightiest conference in the sport.
"I think it's gonna come down to four players: Nicholas Singleton, Kaytron Allen, Drew Allar and KeAndre Lambert-Smith. Drew Allar is going to actually have to do something for them to win, he can't just stand back there, but he has the talent to do it. As a matter of fact, I think he is a more talented QB than Sean Clifford is, and I think most Penn State fans would agree with that. It's the experience he lacks. The only way you get more experience is by getting the job and doing the job. Drew Allar is gonna do the job, but can he step up when they need him to step up? They are going to need him to step up against Ohio State and Michigan."
Texas, USC, Utah among teams who can make CFP for the first time in 2023
Texas
2022 record: 8-5 (6-3)
Key returnees on offense: QB Quinn Ewers, WR Xavier Worthy, WR Jordan Whittington, TE Ja'Tavion Sanders, OT Kelvin Banks Jr.
Key returnees on defense: LB Jaylan Ford, DT T'Vondre Sweat, DE Barryn Sorrell, DB Jahdae Barron, DB Jerrin Thompson, DB Ryan Watts
Young on the Longhorns: "They've got the cleanest and clearest route to the College Football Playoff of the teams I'm gonna talk about. They've already shown that not only can we get past Oklahoma, we can stomp them out, 49-0.
"If you're Texas, you can get past Oklahoma, but you can't seem to get past Texas Christian … Texas Christian loves beating up on Texas, and TCU fans love beating up on Texas … Also, I am fired up for Texas having to travel to Houston because I think Houston is a good football program. I think they are going to surprise some people with Donovan Smith at QB, and I think Dana Holgorsen does not always get his dues.
"If you get to the Big 12 Championship and win the Big 12 Championship, you're gonna make the CFP for the first time in school history. Steve Sarkisian knows what it takes to get there, having done this at Alabama and having won national championships at USC. He's a pretty damn good head coach and a great playcaller and developer of quarterbacks.
"Defensively, Texas feels like they could have a top-15 defense. Remember that. I think that with Jaylan Ford leading that defense, and Anthony Hill is a freak and a star waiting to bust out, they have the tools to be good on defense. Pete Kwiatkowski has been building that thing slowly, and they've gotten better. If they can keep the lid on the secondary, watch out … Texas is gonna be able to put the clamps on people defensively. 
Interviews with Steve Sarkisian and Quinn Ewers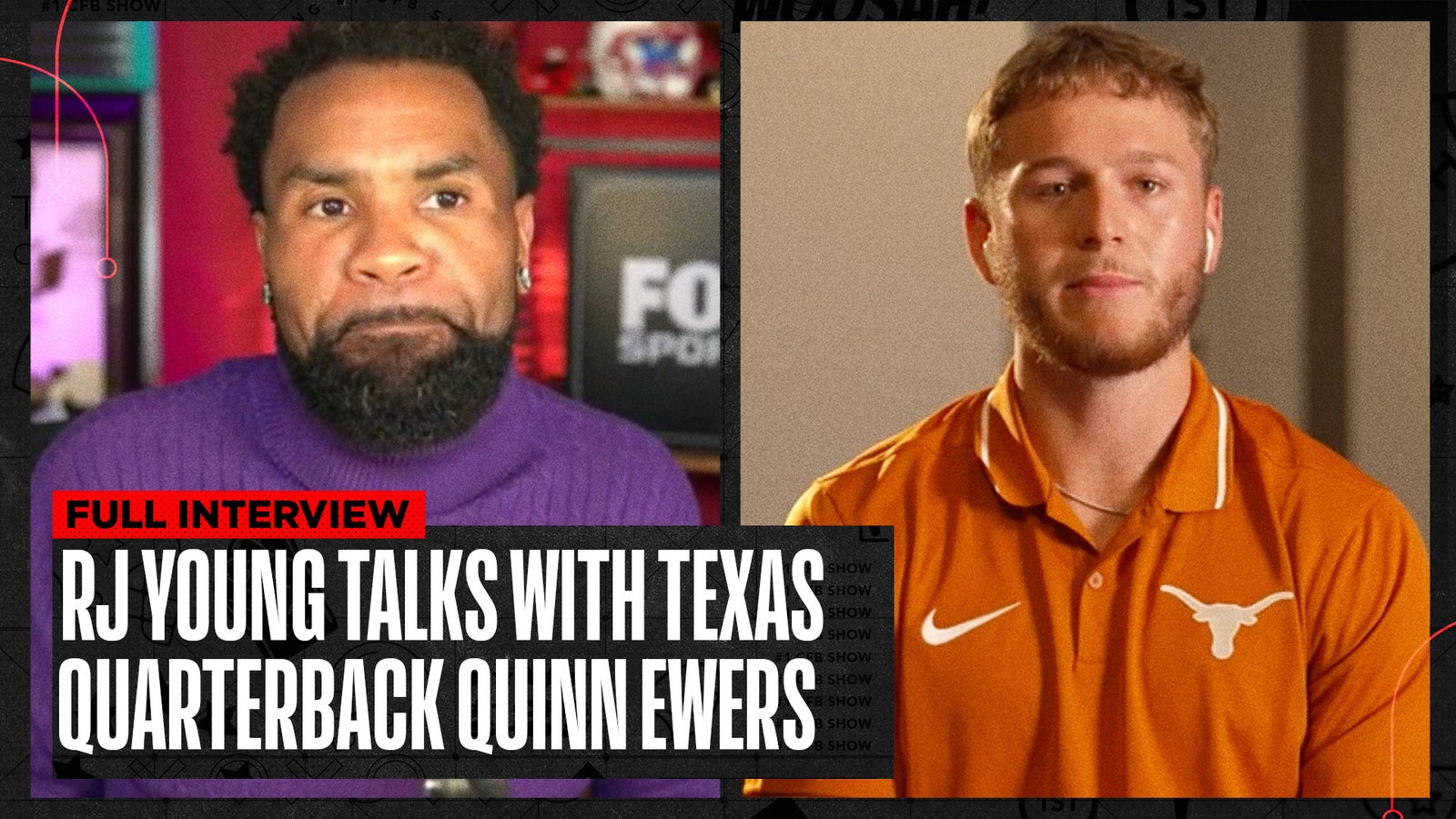 USC
2022 record: 11-3 (8-1)
Key returnees on offense: QB Caleb Williams, WR Mario Williams, WR Tahj Washington, WR Brenden Rice, OL Justin Dedich
Key returnees on defense: LB Shane Lee, DB Calen Bullock, LB Eric Gentry, DL Tyrone Taleni
Young on the Trojans: "Alex Grinch's defense has not been able to put the clamps on anybody. I have USC ranked in my top four because of Lincoln Riley and the quarterback. If Lincoln Riley has a Heisman Trophy-winning QB, which is the case with Caleb Williams, it's a playoff team. We saw that at Oklahoma where he did it repeatedly. [Lincoln Riley] has always been about winners because he's a winner. It's a man who has not failed to win 10 games or more in his entire career. That's what we're betting on here. 
"The problem with that … is the defense. Alex Grinch's defense has not been good at stopping people from scoring the football. The best statistical year that Alex Grinch's defense has had since Oklahoma is 2020 when they finished 28th in scoring defense, which is mostly a junk statistic because not everybody played 12 games.
"You can't be 94th in scoring defense and expect to play for a national championship. Maybe you can expect to make the College Football Playoff, which is why I have them here because I think Caleb Williams is gonna have a magic year, with the tailbacks they have, guys like Raleek Brown being back there, and you know what kind of players they have at wide receiver. Mario Williams … I think is gonna have a breakout season. They added great players out of the transfer portal. It's gonna be fine offensively. They are going to win more games than they probably should, and they are going to get takeaways, and they are gonna get tackles for loss because that's what Alex Grinch's defense does really well."
Caleb Williams headlines our top Heisman candidates
Utah
2022 record: 10-4 (7-2)
Key returnees on offense: QB Cam Rising, TE Brant Kuithe, RB Ja'Quinden Jackson, WR Devaughn Vele, OT Sataoa Laumea, RB Micah Bernard
Key returnees on defense: DB Cole Bishop, DT Junior Tafuna, LB Karene Reid
Young on the Utes: "Utah is running on disrespect … Utah has more reason to feel slighted than any other team in the AP Top 25 or by me because they've won the Pac-12 Championship twice. They beat this team in USC that everybody thought was gonna beat up on them … twice. They have made the Rose Bowl twice, and each time Cam Rising has been on the field, they have been near unbeatable in their conference. You can't go to Utah and expect to get wins, and yet, it's not a team that plays in the CFP despite having won a Pac-12 Championship.
"This is a team that feels right there on the edge. If they run through their conference slate undefeated, they win a Pac-12 Championship, they ought to be right there … They certainly play a tough brand of football and anybody that watches Utah football feels good about it."
Iowa
2022 record: 8-5 (5-4)
Key returnees on offense: RB Kaleb Johnson, WR Nico Ragaini, OL Mason Richman, TE Luke Lachey
Key returnees on defense: DB Cooper DeJean, DE Joe Evans, DE Logan Lee
Young on the Hawkeyes: "It's real simple for me: Win the Big Ten West and don't get 40 dropped on you by Michigan and Ohio State, which is nice for them because they don't play Michigan or Ohio State in 2023. So, the road is really about Penn State. They have Penn State on the schedule. We would love for them to get by Penn State if you're gonna make the College Football Playoff, but you don't need to do that. You need to win the Big Ten West, and then you got a seat at the table.
"I think they've got a quarterback that is an upgrade from the quarterback play they've had over the past couple of years, which is no small thing. I think Phil Parker has that defense dialed in. Iowa has had the second-best defense in the sport for two consecutive years. The other one is Georgia. Georgia has won back-to-back national championships on the strength of the defense and the offense not getting in the defense's way. I'm looking at the way Iowa was able to score last year … we're talking about pick-sixes. We're talking about an Iowa fan base that not only knows the punter's name but thinks he should be up for the Heisman. That's how much they care about all three phases. That's how good they are on special teams and defense.
"The idea that you could put together a football program built around defense that doesn't win championships doesn't sit well with us. It really is about quarterback play. Cade McNamara was able to show he could lead Michigan to a Big Ten Championship and to the College Football Playoff. Michigan fans think it was by dinking and dunking, but that's what Iowa needs. They need a dude that is going to manage an offense. They don't need a gunslinger. They need a dude that's gonna throw it out of bounds, check down to the run, that's gonna put the defense in plus territory and let them go to work.
"I think that Iowa has it there for them. Of all these teams, maybe, they have the second-cleanest route to a college football playoff bid."
---
COLLEGE FOOTBALL trending
---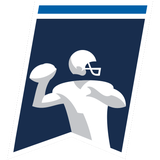 Get more from College Football Follow your favorites to get information about games, news and more
---