Ben Verlander
FOX Sports MLB Analyst
This week featured a lot of slugging players, with one star pushing through the drama surrounding him. Another team is in revenue due, in part, to a couple of key outfielders who shredded the ball.
Without further ado, here is my team of the week!
Aaron Judge of the Yankees and Ronald Acuna Jr. of the Braves highlight Ben's Team of the Week
Catcher: Call Raleigh, Seattle Mariners — .438 batting average, two homers, 1.464 OPS
Friend of the pod Cal Raleigh had a great week! The guy is hitting home runs on the green monster. He's hitting home runs with his right hand. He's hitting home runs with his left hand. He only hits home runs. That's what it does. He led Major League Baseball in home runs for catchers last season while not even playing a full season in the big leagues.
First base: Josh Naylor, Guardians of Cleveland — .546 batting average, two home runs, eight RBIs, 1.091 slugging percentage
What a week for Josh Naylor. I'm no mathematician, but .546 is more than half, more than half the time he's getting a hit. This is wild.
Second base: Nolan Gorman, Saint Louis Cardinals — .444 batting average, four home runs, 12 RBI, 1.494 OPS
Is Nolan Gorman an All-Star? This is my question about it. Most of the time he hits against righties, but on Saturday night he hit a home run against Dodgers lefty Victor Gonzalez. Gorman has been on a tear this season. It was wonderful to see him.
Third base: Nolan Arenado, Saint Louis Cardinals — .357 batting average, four home runs, 12 RBI, 1.173 OPS
Arenado is also on a tear. The two Nolans of the Cardinals will be off these days! The best third baseman in the game is now playing the best third baseman in the game.
Short stop: Orlando Arcia, Atlanta Braves — .333 batting average, two homers, five RBIs, 1.131 OPS
This was a good week for Arcia. The Braves shortstop situation has been a little tricky this year. We wondered who would plug into it? Arcia started well and then Vaughn Grissom came out. Well, Arcia had a big week and I think he's establishing himself as their shortstop this season.
Country field: Aaron Judge, New York Yankees — .444 batting average, five home runs, 12 RBI, 1.633 OPS
A great start for my gardeners. Since Aaron Judge returned from the disabled list, there haven't been many, if any, players better than him. It's getting hot. His power is coming. Aaron Judge is doing Aaron Judge things.
Country field: Adolis Garcia, Texas Rangers — .364 batting average, five home runs, 12 RBI, 1.091 slugging percentage
Adolis Garcia remains underrated in my opinion. The two names you hear when you talk about the Rangers are Marcus Semien and Corey Seager. These are the Rangers' stars, and they've been terrific this year. But give some respect to the name of Adolis Garcia! Leads the league in RBI (49).
Country field: Ronald Acuna Jr.Atlanta Braves: .375 batting average, four home runs, five RBI, 1.361 OPS
Acuña hit bombs 450 feet this week. Many of them. Keep doing Ronald Acuña stuff.
Designated Hitter: Christopher Morel, Chicago Cubs — .360 batting average, five home runs, eight RBIs, 1.040 slugging percentage
Christopher Morel is second on the Cubs in homers this year (eight) and was called up a couple of weeks ago, playing in just 11 games. Five of those home runs came this week. He also hit .360 with eight RBI and plowed more than 1,000. Morel is screaming a lot, but that matters less with this type of octopus.
starting pitcher: i basement, Pittsburgh Pirates — 1-0, 1.38 ERA, 13 innings pitched, 21 strikeouts, seven hits, zero walks
Mitch Keller had two starts last week, one of which was a complete game. He had 21 strikeouts to zero walks in 13 innings! This is quite the ratio of points to walk.
closing launcher: Dylan Flower, Miami Marlins — four saves, zero earned runs, 4 ⅓ innings pitched, three strikeouts, one hit
It has never been on this list! In fact, the Marlins don't have a certified closer. But Florio stepped up to be that guy in their bullpen. Floro finished with four saves this week for the Marlins, who, by the way, are playing well of late (6-4 in their last 10 and holding a 24-23 record).
Player of the Week: Aaron Judge
Since returning from the disabled list, he's hitting over .400, hitting .444 on the week with five homers, 12 RBIs and a 1.633 OPS. And he did all of this while dealing with all that nonsense in the media with the Blue Jays situation and looking into the chamber, pointing toward the field.
How do you bring all this to the media? Well, it didn't matter how he handled it with the media because what he did on the field is how he handled it all. He said, "Hey, I'm Aaron Judge and you can watch me hit home runs." And he's done it five times this week.
FOLLOW
Follow your favorites to personalize your FOX Sports experience
---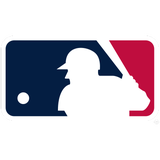 Get more from Major League Baseball Follow your favorites for information on games, news and more
---