Ralph Vacchiano
NFC East Reporter
EAST RUTHERFORD, N.J. — The moment the Jets will remember from Saturday night was the first touchdown pass Aaron Rodgers tossed while wearing their uniform. It was a pretty throw into a tight window to his new No. 1 receiver and it fired their fans up.
But that's not the moment that brought the Jets' fans to the edges of their seats.
That moment came one series earlier, when new Giants linebacker Isaiah Simmons flushed the Jets' prized possession from the pocket and sent him on the run. Simmons even lunged at Rodgers, got a piece of his foot and sent the 39-year-old quarterback stumbling towards the sidelines.
It was enough to cause 50 years of flashbacks for long-suffering Jets fans and everyone else associated with a franchise that has always seemed cursed. It caused the 20,000 or so Jets fans at this Giants home game to clutch their chests and hold their breath.
Maybe the only one who saw the bright side was Jets coach Robert Saleh — the man who risked everything by putting Rodgers into this meaningless preseason finale.
"It was good for him," Saleh said after the Jets finished off a 32-24 win over the Giants. "He needs a little of that action. It was good to show he still has mobility. He still has legs."
More importantly, those legs are still in one piece and so is Rodgers, the latest savior of this star-crossed franchise. He played 10 plays in this game and finished 5 of 8 for 47 yards, including that lovely, 14-yard touchdown pass to Garrett Wilson.
But none of that mattered as much as the fact that he walked off the field under his own power and didn't need to stop in the trainers' room after the game.
"I got in. I didn't get hurt," Rodgers said when asked to assess his performance. "It was a good night."
The Jets of course hope this is the first of many good nights — possibly enough to keep them playing all the way to Super Bowl LVIII. That hope is why the choice to play Rodgers in what was his first preseason game since 2018 seemed like such an unnecessary risk. Even worse, it was spit in the face of the Jets' ugly history, where they've proven to not be immunized against crushing injuries to their quarterbacks in preseason games. Their diehards remember how they lost starting quarterback Chad Pennington to a fractured wrist in the annual Giants-Jets preseason game in 2003, and how they lost quarterback Mark Sanchez for the season to a shoulder injury when he was mindlessly sent in to play in the fourth quarter of the Giants-Jets preseason game in 2013.
It felt like tempting fate to send another starting quarterback out for this intra-city battle considering what seemed to be happening every 10 years, like clockwork. Saleh explained it during the week by saying "You can't coach scared. You can't play scared."
Still, was there a Jets fan anywhere on the planet who didn't spend Saturday night completely scared?
But hey, it all worked out. Rodgers is fine and he got two whole series with the starting offense against a Giants defense made up of backups and other players who will be out of the NFL by the end of the week. The season, the dream and the buzz that has made the Jets the talk of New York all lives on.
Was it worth the risk? Did Saleh get what he wanted out of Rodgers' time running the offense?
Hard as it may be to believe, his answer to both was: Yes.
"I think it all helps," Saleh said. "As much as we felt it would be good for him out there, it was just as good for his teammates (to get used to him). It can only help. Does it answer all our questions leading into Sept. 11? No. But at least it gives us a step in the right direction."
It was a small step, to be sure. The good is that Rodgers showed he can still make some very quick and accurate throws. He also showed some chemistry with Wilson — a combination the Jets are going to feature all year long. He showed wheels — somewhat — when he got away from the speedy Simmons (almost). And while his touchdown pass to Wilson was helped by an undrafted rookie (Gemon Green) who didn't bother to look back at the ball, it was still a heck of a throw right over the corner and right into his receiver's hands.
And Rodgers got what he admitted were "butterflies" out of the way, playing for a new team and in a new city for the first time in his 19-year career. He said the standing ovation he got from the crowd when he took the field loosened him up.
The crowd, though, couldn't loosen up until he left the field after his second series and didn't head to the medical tent. Only then could they all finally exhale.
So they all dodged a bullet and avoided what would have been a very Jet-like catastrophe, which did indeed make this a good night in New York. For what? That's harder to say. It was a little taste for the fans who are dreaming of the end to a playoff drought that is a dozen years and counting. It was a little preview for the players who have so far only had the Aaron Rodgers experience at practice.
But it wasn't much more than that.
"It was a start," Saleh said. "It doesn't mean much. We've got to see where it goes."
Ralph Vacchiano is the NFC East reporter for FOX Sports, covering the Washington Commanders, Philadelphia Eagles and New York Giants. He spent the previous six years covering the Giants and Jets for SNY TV in New York, and before that, 16 years covering the Giants and the NFL for the New York Daily News. Follow him Twitter at @RalphVacchiano.
FOLLOW
Follow your favorites to personalize your FOX Sports experience
---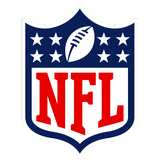 Get more from National Football League Follow your favorites to get information about games, news and more
---