Martin Rogers
FOX Sports Insider
New York Jets defensive end Quinton Jefferson had one thought when he heard and saw how Aaron Rodgers' injury rehab was progressing, and one person who came to mind.
"It's Kobe-esque," Jefferson told the New York Post. "I know Kobe Bryant had the one year he tore his Achilles, everybody counted him out and he put that work in and he came back. That seems like he's on the same trajectory, man."
It kind of does. No fewer than 10 years have passed since the Lakers legend famously injured his Achilles tendon in a game against the Golden State Warriors and nearly four since he, his daughter Gianna and seven others passed in a tragic helicopter accident.
Yet the way the basketball superstar fought back from one of pro sports' most debilitating setbacks and was proud to have "shattered" a typical recovery timeline bears some parallels to Rodgers, who went down with an Achilles rupture in Week 1.
For a start, both were operated on by world-renowned surgeon Dr. Neal ElAttrache in Los Angeles. After going under the knife, both found that their Achilles tendons quickly became the most discussed body part in sports during the period leading up to their return.
There may be some smoke and mirrors involved, but Rodgers at least appears to be heading closer to what would be a truly rapid comeback. On Monday, he set social media ablaze by launching throws of more than 50 yards at MetLife Stadium before the New York Jets lost to the Los Angeles Chargers.
On Tuesday's Pat McAfee Show, he tempered the buzz — if only slightly — asking the NFL public to "give me a few more fortnights." Rodgers added that he was "obviously ahead of schedule and thankful."
All the hype has brought back some memories for Gary Vitti. Now 66, Vitti was the Lakers' head athletic trainer for 32 years, his tenure encompassing Bryant's entire NBA career.
Knowing how the minds of elite athletes work, as well as recent technical advances on the medical side, Vitti has not been as surprised by Rodgers' apparent progress as most.
"The first thing to remember is the differences in football and basketball," Vitti told me. "I'm rooting for Aaron Rodgers because to go through that, to put that work in, deal with the mental side of it … it's a lot. But even though football players get beat up so much, the load and pressure on the Achilles is not the same as for a basketball player, because the twists and turns and the constant action, the vertical nature of the game. When Kobe came back we had to be certain it could bear all that load."
Vitti pointed out that while a 12-month recovery time is often thrown around for Achilles injuries, there are many variables. A regular person likely won't attend physical therapy more than two or three times per week. Or have access to ElAttrache, who in Rodgers' case used a ground-breaking Speed Bridge technique while performing the surgery.
Bryant had physical therapist Judy Seto accompany him everywhere during rehab, even on offseason overseas trips. Rodgers has also spoken of how his accessibility to top-level care is essentially constant.
Yet the process is not quite as simple as relentlessly grinding though, especially with the intricate nature of the Achilles.
"The hardest sacrifice for Kobe was saving himself from his own nature," Vitti said. "In the beginning, I told him: 'You can't speed it up, you can only f— it up.' He had to keep his foot in a toe-down position first to let it heal. There is just no way around that.
"Once he could fully get into the rehab, that's when the maniacal Mamba part of it came in. Then he was obsessive with his dedication to it. Even more than just the physical side, he wanted to know everything about it intellectually."
Tension grows between Jets defense & offense
Bryant's return eventually came after eight months, and is still considered the gold standard for an Achilles recovery, one that may not be attainable for most players. When Kevin Durant hurt his Achilles in 2019, 18 months passed before he was able to retake the court in a meaningful game.
The guessing game continues with Rodgers. It is unthinkable that the Jets would risk him unnecessarily in a way that could risk his health for next season. The team is intriguingly poised at 4-4, however, with Zach Wilson having shown some good signs but lacking consistency, whereas the defense regularly looks elite.
"Aaron is working relentlessly to get back," Jets head coach Robert Saleh told reporters. "He doesn't have to, but he wants to."
An early return would add to the Rodgers legacy. In 2013, Bryant's legend only increased due to how he handled the injury, starting with the fact that he sunk two free throws before hobbling to the locker room.
Steve Springer, author of four books on the Lakers and longtime former team beat writer for the Los Angeles Times, believes the Achilles recovery is an underrated part of the Bryant mystique, spoken about far less often than his titles or his 81-point game but equally relevant to his competitive fire.
"I used to tell him that of all the thousands of points he scored, those two free throws when he could barely walk were the greatest I ever saw," Springer told me. "Even in that moment, when he knew how bad the injury was, there was a game to try to win."
Vitti gave head coach Mike D'Antoni the all-clear for Bryant to shoot those free throws, on the condition that the Lakers must foul immediately after so that he could leave the court without risk of further aggravating the injury.
"It said everything about the spirit of the guy, that special mentality," Vitti said. "The mentality of a winner. When we got to the locker room he was mad, there was stuff flying everywhere, but by the time his family came to see him, he was already thinking and talking about how quickly he was going to get back.
"People said at the time Kobe was finished, just like they said Aaron Rodgers was done for however long. But remember, these are guys who have made their entire careers on going above and beyond what anyone thought possible.
"Those standards they set for themselves apply on the court or on the field. And it applies with their recovery too."
Martin Rogers is a columnist for FOX Sports and the author of the FOX Sports Insider newsletter. Follow him on Twitter @MRogersFOX and subscribe to the daily newsletter.
---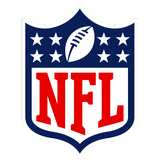 Get more from National Football League Follow your favorites to get information about games, news and more
---