Aaron Rodgers still isn't sure if he'll continue his NFL career in 2023, saying Tuesday on "The Pat McAfee Show" that he plans to take what he called a "retirement to obscurity" after the Super Bowl.
Rodgers said the retreat will consist of himself alone in a room with "total darkness" and no outside contact, other than food being delivered through a slot in a wall.
"It's a retreat into the dark. I've had several friends who have done it and had profound experiences," Rodgers said. "It's been on my radar for a few years now, and I felt like it would be great to do it regardless of where I'm leaning after this season."
Rodgers remained coy about his preferences between staying with the Green Bay Packers or asking for a trade to another team. He acknowledged a vocal contingent of Las Vegas Raiders fans trying to recruit him during the Pebble Beach Pro-Am golf tournament, which Rodgers won.
Raiders wide receiver Davante Adams, Rodgers' friend and longtime teammate in Green Bay, also made it clear that he is trying to recruit Rodgers to Las Vegas.
[Davante Adams is lobbying Aaron Rodgers to play for Raiders]
Rodgers reminded fans that there is one major hurdle that must be cleared if he wants to change teams.
"I'm not a free agent," Rodgers said Tuesday. "I'm under contract with the Packers. That gets lost in the conversation a lot."
The Packers owe Rodgers nearly $60 million in guaranteed money next season under a contract extension he signed in the offseason. This contract would likely have to be restructured if negotiated.
Rodgers made it clear he was "not going to San Fran," meaning the San Francisco 49ers, during the Pebble Beach Pro-Am golf tournament, a comment he "didn't expect to take off."
[Aaron Rodgers on 49ers rumors: 'I'm not going to San Fran']
However, Rodgers dispelled any speculation that the recent retirement of fellow NFL superstars Tom Brady and JJ Watt, who are expected to be first-ballot Hall of Famers as soon as they become eligible in 2028, on would influence to play another year. and therefore probably enshrined in a less starry Hall of Fame class.
"The idea that I wouldn't want to share the stage with Tom and JJ [Watt] I think it's ridiculous," Rodgers said. "This is already going to be an incredible Hall of Fame class. Their decisions do not affect my own decision."
FOX Sports Top Stories:
Aaron Rodgers next team odds: Lines for retirement, Raiders, Jets, 49ers
Super Bowl Opening Night: The Best Eagles, Chiefs Quotes
Pro Bowl Confidential: 27 players pick MVP, most underrated, coaches, other questions
Tom Brady is the best thing to happen to the Patriots, even though he retires a Buc
Is Chiefs DT Chris Jones the NFL's most unheralded elite defender?
'I was lucky to have Damar': Eagles' Miles Sanders shares bond with Bills' Hamlin
Eagles, Chiefs were the best teams all season, creating an epic Super Bowl
Eli Manning to Bradshaw to Brady: Ranking the 10 Best Super Bowls Ever
2023 NFL Draft Prospect Rankings: Top 64 Players Available
Signing Day Report Card: Colorado, Oregon, Alabama, Texas shine
Mavericks and Mark Cuban are betting big with the Kyrie Irving trade
2023 Super Bowl Odds: Lines for Chiefs Eagles; Philadelphia opens as a favorite
---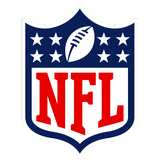 Get more from the National Football League Follow your favorites for information on games, news and more
---
---