The University of Alabama the top scorer said on Wednesday Brandon Miller remains an "active member" of the No. 2 Crimson Tide and is not considered a suspect in a fatal shooting that took place near campus last month. An attorney for the player said his client never handled the weapons officials say was involved in the shooting.
"Brandon Miller is not considered a suspect in this case, only a cooperating witness," the university said in a statement released just hours before Alabama played South Carolina. "Today's statement from Brandon's attorney adds additional context that the University considered as part of its review of the facts."
Miller's attorney said his client never handled the gun owned by former Alabama player Darius Miles. Miles is accused of providing his gun to Michael Davis, who fired it and killed Jamea Harris, prosecutors say.
"Brandon never touched the gun, did not participate in his exchange with Mr. Davis in any way, and never knew that any illegal activity would occur with the gun," said Miller's attorney, Jim Standridge, in a statement.
Miller's alleged involvement in the death of Harris, 23, was detailed Tuesday in a preliminary hearing for Miles and Davis, who both face capital murder charges in Harris' death. An investigator, Branden Culpepper, testified that Miles texted Miller to bring him his gun.
Alabama coach Nate Oats has said the team knew Miller allegedly brought the gun to Miles.
Standridge said in the statement that Miles asked Miller to take him to a club. Standridge said Miles brought his "legal handgun and left it in the back seat of Brandon's vehicle. Brandon never saw the gun or handled it."
Miles later texted Miller to bring him the gun. Miller never got out of his vehicle, was not part of the exchange with Davis and did not interact with anyone in Harris' party, according to Standridge.
Miles quickly left when shots were fired, Standridge said. When Miles was told someone was injured and police wanted to speak with him, "he has been fully cooperative with the law enforcement investigation," Standridge said.
Standridge said the events of the shooting were captured on video. "There is no dispute about Brandon's activities during that night," Standridge said.
Miller is a 6-foot-9 forward who leads the Crimson Tide with 18.7 points and eight rebounds per game this season and is considered a lottery pick in next June's NBA draft.
Report from The Associated Press.
---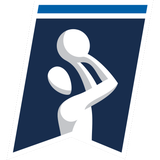 Get more from college basketball Follow your favorites for information on games, news and more
---
---