Cincinnati Bengals vs. Kansas City Chiefs … or is it Joe Burrow vs. Patrick Mahomes?
As the Bengals and Chiefs prepare to square off in the AFC Championship Game for the second year in a row, the debate is once again raging between the teams' two star quarterbacks.
On the one hand, Mahomes already has an MVP and Super Bowl title to his name, and he seems poised to add another MVP for his performance this past regular season.
On the other hand, Burrow is 3-0 against Mahomes and the Chiefs in his NFL career, including last year's incredible comeback to put the Bengals in the Super Bowl for the first time since 1989.
"Undisputed" host Shannon Sharpe made his stance clear Tuesday on who he'd prefer to have on his team long-term.
"I'm taking Patrick Mahomes," Sharpe said. "You ask me tomorrow, I'm going to say Patrick Mahomes. You ask me next year, I'm still going to take Patrick Mahomes because I haven't seen any reason for him to change his mind."
However, Sharpe also gave a lot of credit to Burrow.
"He's on this path to be great," Sharpe said. "What he's been able to do to overcome an ACL injury in his rookie season, the meteoric rise he's had, he couldn't finish it at Ohio State, he's going to LSU. Ed Orgeron is giving him a chance, his first year not so much. of anything, and then for some reason it clicks. He put it together: 60 touchdown passes, the No. 1 overall pick, and he hasn't looked back. I'm not so sure he's not the second best quarterback. Patrick Mahomes might be the only guy right now who could take over for Joe Burrow."
However, in "First Things First", Nick Wright was less kind to Burrow.
"It's amazing how quickly we went from pretending Josh Allen was better than Patrick Mahomes to instantly pretending Joe Burrow is better than Patrick Mahomes," Wright said.
"I heard this this week: 'Joe Burrow is the best quarterback in football, but Patrick Mahomes is a better player.' Which makes a lot of sense because Mahomes adds so much value in kick coverage and special teams" , Wright added sarcastically.
Mahomes and Burrow will have a chance to write the next chapter in their rivalry, and the debate between them, in Sunday's AFC Championship Game. The winner advances to the Super Bowl, Feb. 12 on FOX and the FOX Sports app.
FOX Sports Top Stories:
---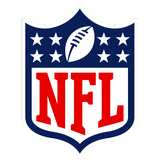 Get more from the National Football League Follow your favorites for information on games, news and more
---
---