Another weekend of NFL football is upon us, which means another opportunity to throw some money down on key games. 
FOX Sports' Chris "The Bear" Fallica and Geoff Schwartz had a lot of thoughts on the Week 9 schedule, as did FOX Sports contributors Sam Panayotovich and Will Hill.
The Group Chat segment of the latest episode of "Bear Bets" broke down this week's biggest games and discussed an interesting futures bet. 
Let's get to their thoughts!
The NFL trade deadline has come and gone with a few notable players making the move to contending teams. Which team's future bets would you most want to take following the trade deadline?
Sammy P: San Francisco 49ers and for them to win the Super Bowl at +600
"This would be the time to buy low because they've lost a handful of games in a row. They hit the bye now, so they get a chance to get healthy. Remember, Trent Williams has been out for a while, their left tackle. Deebo Samuel has been hurt. They've had some other issues on the defensive side of the ball. But when healthy, I still think this is the highest power–rated team in the NFL, and the thought of being an NFC quarterback … going up against a defensive line with Nick Bosa and Chase Young is terrifying. That team when healthy, if healthy, is still to me the best team in the NFC."
Colts vs. Panthers, Vikings vs. Falcons best bets Week 9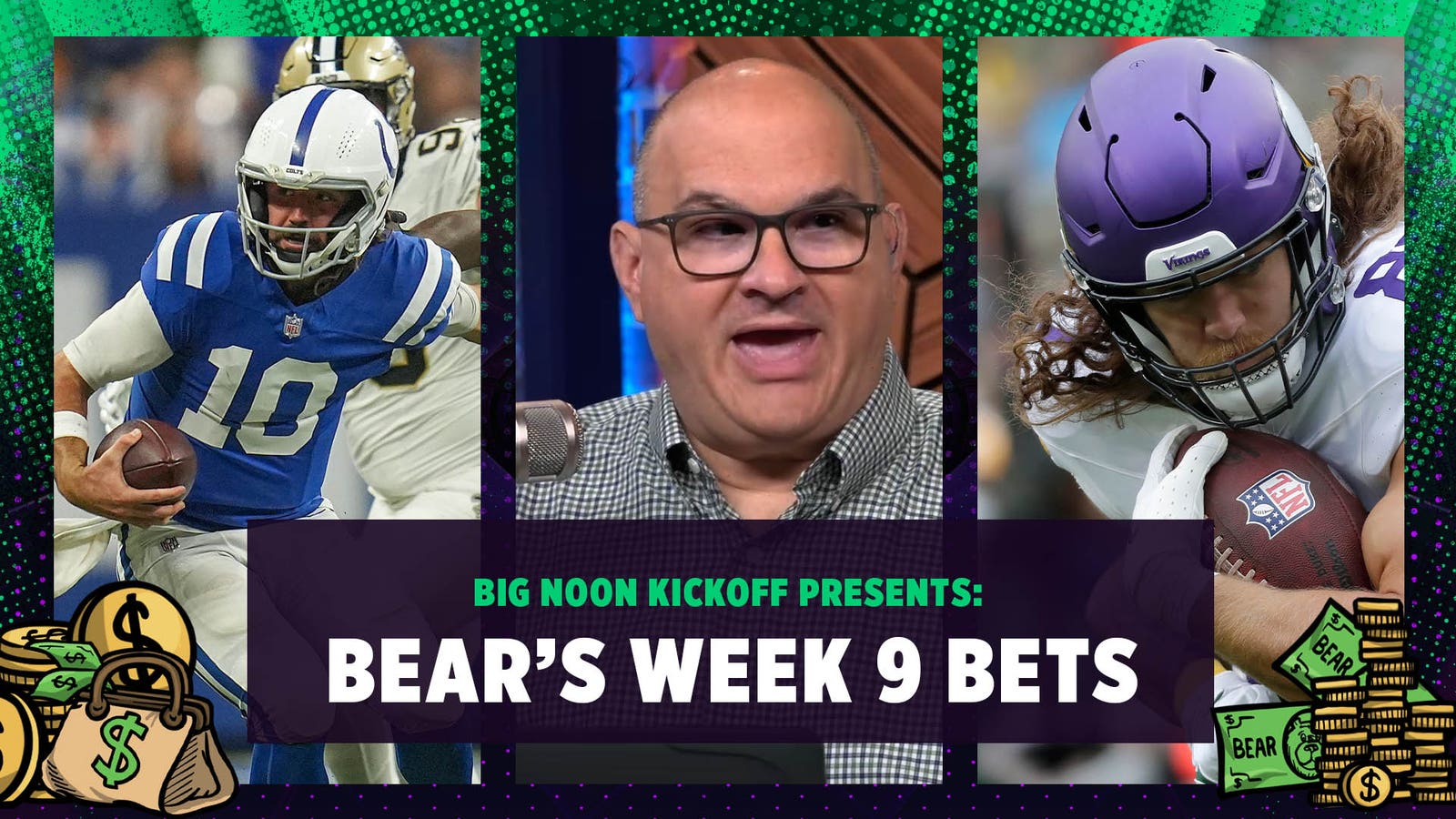 The Bear: 49ers
"I couldn't agree more with [Sammy]. I was thinking the same thing, and having [49ers bets] earlier in the season, you don't want to get the worst number and say, 'I need to buy more San Francisco [stock].' Now is the rare time when you actually do get a good opportunity to get a little bit better price on the 49ers, who I agree are the best team in the NFC."
One of the biggest international games in NFL history takes place this weekend with the Miami Dolphins and Kansas City Chiefs facing off in Germany. Who do you like in the matchup between two of the AFC's best in what many expect to be a high-flying game? 
Schwartz: Chiefs -1.5
"I think people are jumping off the Kansas City bandwagon way too much after one game. They're 6-2! They have the No. 1 seed in the AFC still."
Sammy P: Chiefs ML
"When it got down to Chiefs -1, and I had a couple odds looking me right in the face at -115 on the money line, I was like, 'Yep, I'll throw that in the cart. Why not?' I mean, this is Patrick Mahomes against Tua Tagovailoa. I think it's going to come down to whichever quarterback makes the bigger throws in the third and fourth quarters. I think it's a good buy-low on the Chiefs." 
Why Chiefs vs. Dolphins is the best bet in Week 9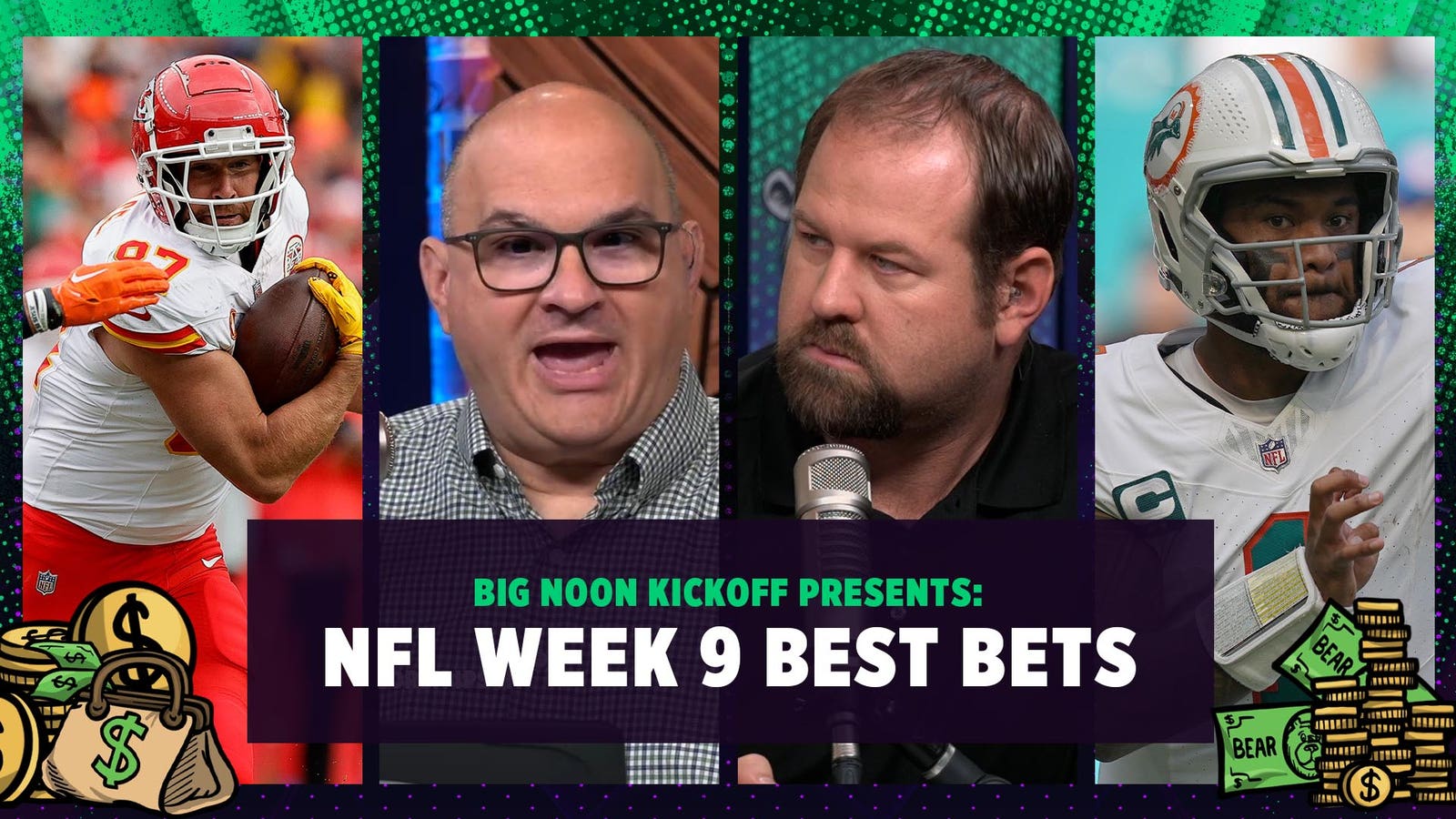 Hill: Chiefs -1.5
"We know that Kansas City is not good at covering these big numbers when it's seven or 10. They just don't have the appetite, the desire to cover. But hey, Mahomes, if you're getting points or just laying basically zero, and you have to win the game, historically, that's been a pretty good bet. We could throw out last week. It was what, five turnovers? And Mahomes was sick. It's the NFL, things happen."
The Dallas Cowboys and Philadelphia Eagles renew their rivalry on Sunday. Who do you like in the matchup between the NFC East powerhouses or are there other bets you'd make related to this game? 
Sammy P: Take the Cowboys to win the NFC East if you like them to win this weekend
"Clearly, Philadelphia is the better team right now for the first part of the season. But as we've discussed on 'Bear Bets' for about a month now, this is that part of the schedule for the Eagles. This is one of the toughest stretches we will see in the NFL. Now they're good enough to survive it. But if Dallas wins this week, Philadelphia goes through that murderer's row. I think if you're liking Dallas this weekend, you look at Dallas to win the division."
Cowboys vs. Eagles best bets, predictions, odds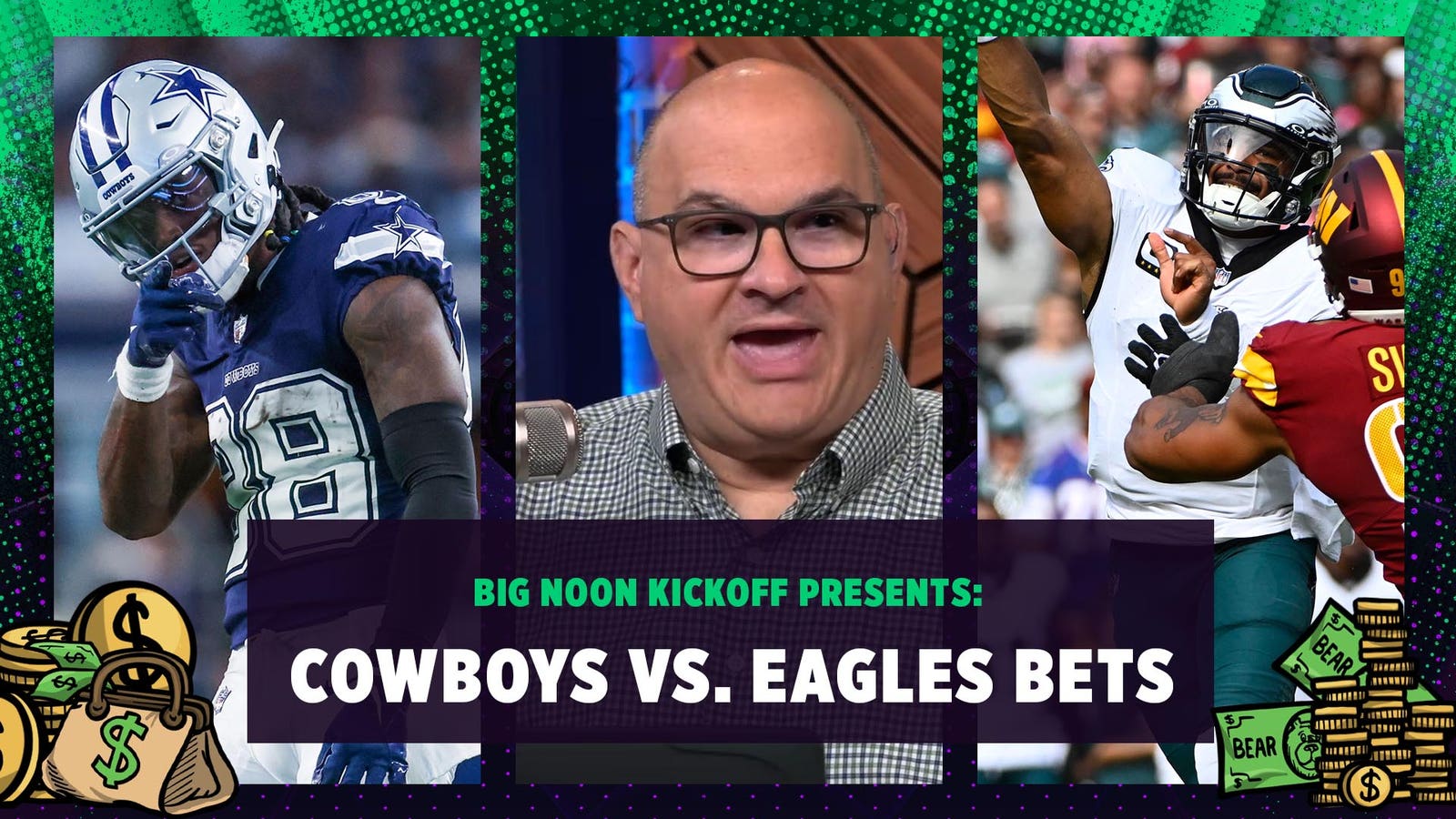 Hill: Cowboys +3
"It's funny — Philly's a weird 7-1 team, where they just dominated Miami, but … Washington gave them a tough game last week. Every week, they're right around the number. They're a perfect example of why you have to get the best number because they're always in that range of where their line closes. I just don't know if Hurts is healthy."
---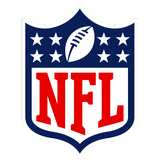 Get more from National Football League Follow your favorites to get information about games, news and more
---