By Richie Zyontz
FOX NFL Lead Producer
Editor's note: Richie Zyontz has been an NFL producer for FOX since 1994 and the lead producer for the past 20 seasons. He has more than 40 years of experience covering the league and has produced six Super Bowls. Throughout the 2022 NFL season, it will provide an inside look as FOX's new #1 NFL team makes its journey to Super Bowl LVII.
It's Always Sunny with Kevin Burkhardt. This sunshine permeates our entire crew and makes my job as a producer so much easier. When there is positive energy flowing from above, and with Burkhardt and Greg Olsen it is more like a flood, the work atmosphere is pleasant and productive.
If analysts are the engines of sports broadcasts, play-by-play announcers are the conscience. They set the tone and provide context. Each game has its own rhythms, ebb and flow. Burkhardt navigates them all with a deft touch and an unflappable disposition. Our crew was blessed for twenty years with Joe Buck at the helm. To use a baseball term, Joe is a five-tool player who is in my sports Mount Rushmore.
At some point and with plenty of huge games to call in his future, Burkhardt is on his way to that pantheon.
Chemistry
Chemistry used to be a scary word to me in high school when I didn't know an atomic number from a jersey number. The next D on my report card made me cringe for years during term. Now that's a blessing. Chemistry fuels a production team at all levels. It starts at the stand and cannot be faked. Broadcasters can tick all the boxes, but if they're placed next to the wrong person, they'll never reach their potential.
Races have been derailed by bad matchups. John Madden was always quick to cite Pat Summerall for much of his success.
Olsen and Burkhardt have chemistry. This comfort is based on history, friendship and respect. Greg knows the football part of the equation, but relies on Kevin's experience for the TV part. When Olsen was a high school football standout in New Jersey, KB called his games on local television. In a few weeks, they will share a stand calling the Super Bowl to more than 100 million people.
Who is that voice in my ear?
Another key relationship is between the play-by-play caller and the producer.
Trust is the glue. And trust must be earned by the producer. Fortunately, Kevin and I hit it off quickly. All the education and experience in the world does not guarantee chemistry. But if you can get along with your teammates, you have a chance.
We are in constant communication during the game, directing the broadcast and balancing the game action with the most engaging stories.
An example of dialogue during the commercial break:
Zyontz: Hi KB – We're coming out of the break with a taped reinstatement of Brady and Mike Evans. This sets up a conversation for you to talk about their struggles in the next segment.
The suggestion can also emanate from the stand:
Burkhardt: Z: Off the break, can you get me some shots of the Dallas offensive line? I think Greg and I need to talk about all of his injuries.
The back and forth is always smooth and fluid, adapting to game situations.
While we all have notes and talking points, the live action on the field dictates our direction. The process runs much more smoothly when the producer and booth are on the same page. In this sense, I feel very lucky.
Awkward story
Cowboys and commanders. They roll off your tongue, don't they?
While Dallas had a playoff spot to play for in Week 18, Washington was coming off another disappointing season. With the postseason looming, the broadcast's emphasis was twofold: adding context to what went wrong for the Commanders and previewing the Cowboys' outlook in the coming weeks.
A twist to this plot. Greg Olsen played for Washington head coach Ron Rivera for eight years in Carolina. They are good friends. Rivera is a well-respected figure, but he's certainly had some lapses in coaching and judgment this season.
How do you talk about a friend, warts and all? It's a delicate subject.
At our Saturday night production meeting, Burkhardt gently reminded Olsen to be careful not to make excuses for his former coach. And he didn't.
As Kevin and Greg explained throughout the broadcast, Washington's problems go back 30 years and stem from never finding a franchise quarterback. With all the dark clouds surrounding their franchise, it looked like the Chiefs were headed for a disappointing finish to a bleak season.
Surprise, surprise.
The beauty of sports is that you never know. Who expected Washington rookie quarterback Sam Howell to outplay his Dallas counterpart Dak Prescott? How many people expected Dallas to lay a collective egg a week before the playoffs?
Where had the Commanders hidden all the strength and energy they showed in the 26-6 acceleration of their archrivals?
This sloppy, played-out rhythm game could have challenged even the sunniest of stations. But Kevin didn't let a bad game drag him down. It is not an easy task.
We now head to Minneapolis, where our season began, for a Wild Card matchup on Sunday between the Vikings and the upstart New York Giants. The second season begins.
I can not wait!
---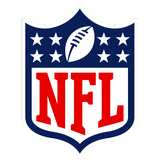 Get more from the National Football League Follow your favorites for information on games, news and more
---
---