By Richie Zyontz
FOX NFL Lead Producer
Editor's note: Richie Zyontz has been an NFL producer for FOX since 1994 and the lead producer for the past 20 seasons. He has more than 40 years of experience covering the league and has produced six Super Bowls. Throughout the 2022 NFL season, it will provide an inside look as FOX's new #1 NFL team makes its journey to Super Bowl LVII.
A visit to Jacksonville conjures up special memories. It was the site of Super Bowl 39, our crew's first. That game featured the Patriots and the Eagles with Paul McCartney performing at halftime. It was consistently cold and muggy all week, pretty much what you'd expect from Florida weather. But that didn't diminish the excitement and energy that comes with covering a Super Bowl.
From the moment we got to the trucks on Sunday morning, my stomach was in knots. It took two walks around the perimeter of the stadium to settle down.
Halfway through, I got out of the truck to catch my breath, the sounds of Sir Paul in the background. It was a wow moment!
Now, as we're 56 days away from Super Bowl 57, it's the first one in Jacksonville that remains the most special to me.
Picture Perfect
Soccer is a sport made for television. The technology is incredibly advanced, allowing our broadcasts to bring viewers closer to the action than ever before. Super slow motion images with crisp clarity greatly enhance the viewing experience.
This does not happen by chance.
It takes a team of video engineers to adjust and balance the 40 cameras assigned to our game each week. Led by Seattle native and 15-year crew veteran Brian Neher, this group is the core of our technical operation. Cool and calm under his ever-present Mariners cap, Brian is responsible for making sure the images look great.
This is easier said than done.
Outdoor games are subject to ever-changing proportions of sun and cloud, light and dark.
This is the biggest challenge of the video room, which has to find the right balance for the cameras at every moment.
Brian's talented sidekick is Jimmy Lucas, the favorite son of Taylor Mill, Ky., who years ago went from UPS truck driver to shadow cameras at Fox Sports' biggest events.
Rounding out the video crew are JD Alquist and Hector Victoria, who operate a lot behind the scenes but provide crucial support.
Brian Neher, Jimmy Lucas, JD Alquist and Hector Victoria (front to back), who covered Sunday's Cowboys-Jaguars game, pose for a photo in the broadcast truck.
In two months, this team within a team will be responsible for over 100 cameras at Super Bowl LVII in Glendale, AZ.
The Mentor
There are mentors and heroes in every walk of life. Talk to any member of our video department and the name they'll mention is Gene Mikell, a Jacksonville native, longtime Fox A crew member (now semi-retired), and Hall of Famer for sports television.
Gene Mikell began his television career in 1956 handling mail at the NBC affiliate in Jacksonville.
Five years later, in 1961, the station assigned him to cover astronaut Alan Shepherd's first trip into space, where NBC discovered his talent.
From then on, Gene managed the video of many of the rocket launches from Cape Canaveral. It's hard to top that, except in 1987, when Gene helped install and operate the first camera to be placed in a Popemobile for John Paul II's visit to Miami.
So when he started freelancing in the world of sports several years later, his resume was already quite impressive. Twenty years followed our crew. Gene now lives in semi-retirement on his farm outside of Jacksonville. But like Al Pacino in "Scent of a Woman," just when he thinks he's out, we throw him back in. Gene will be working on our game next week in Dallas.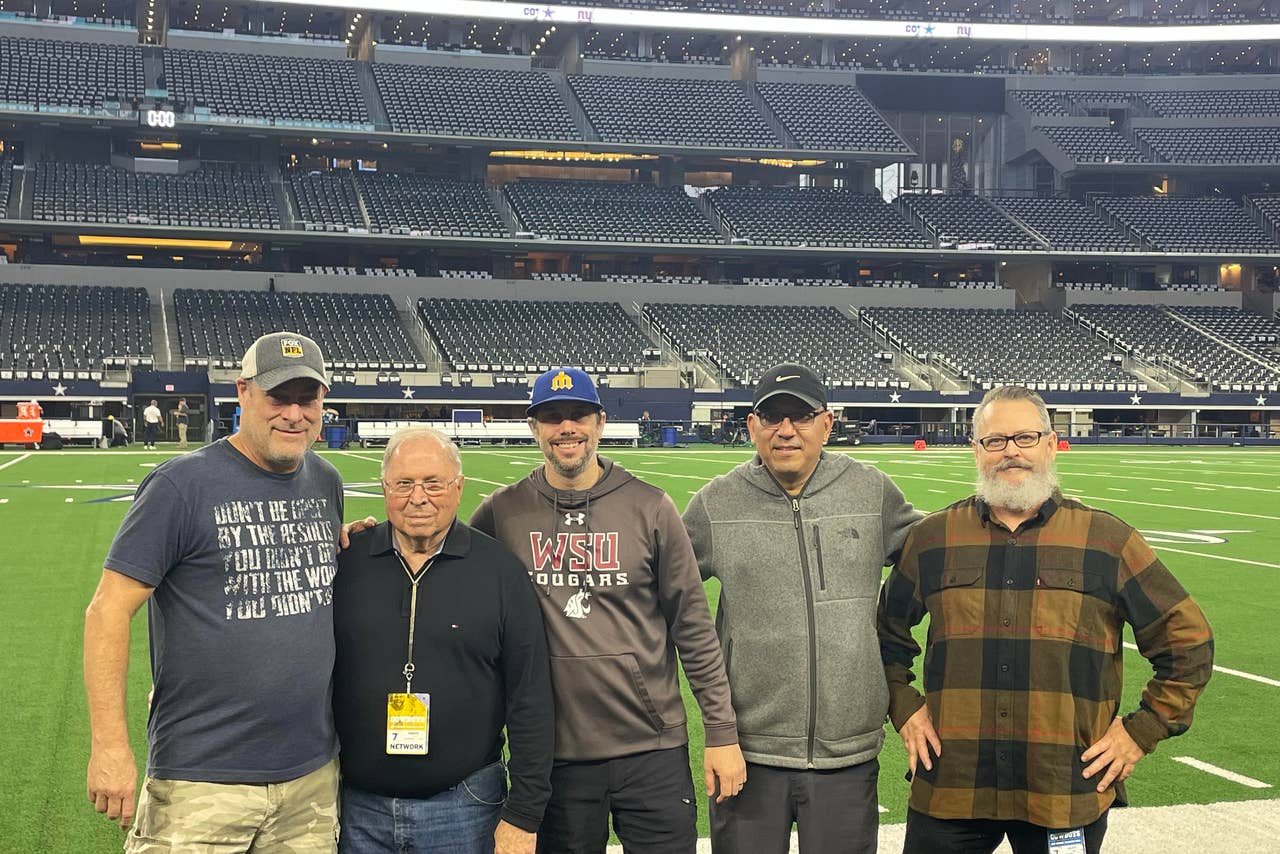 A few members of the FOX Sports NFL crew pose with industry legend Gene Mikell (in black shirt).
Most importantly, his friendly and confident manner has inspired young technicians like Brian Neher and made Gene Mikell one of the most beloved figures in our industry.
game day
TV teams are not based on teams. They aim for close and competitive games. Sunday did not disappoint us. The Cowboys and Jaguars played a beauty with big plays on both sides and a thrilling finish as Jacksonville returned an interception for a touchdown in overtime to win 40-34.
Our crew had mostly covered one-sided games, so this one felt good.
There's always a sense of joy when you get out of the truck after such an exciting game.
Our crew was sensational as always. The camera shots, replays and graphics were perfect. Brian Neher and the video room battled the sun and shadows all day and did a magnificent job.
Malice in Dallas
Next week, our crew will follow two grudge matches. On Saturday, it's the NFC East showdown between the Cowboys and the Eagles. But that pales in comparison to the battle that took place the day before. It involves two members of our crew and will be set up on a tennis court in Irving, Texas.
Greg Olsen, one of the greatest athletes in the state of New Jersey, against our overconfident director Rich Russo.
The trash talk has intensified this week and feelings are raw.
Next week we will have full coverage in this space.
---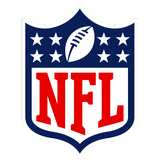 Get more from the National Football League Follow your favorites for information on games, news and more
---
---