Litman Lake
Football and college football analyst
Note: Laken Litman is sharing information on the action throughout the Big 12 tournament.
Game 4: TCU 80, Kansas State 67
It's been a long day of conference basketball, but in a league as loaded as the Big 12, leave it to the party for one of the most entertaining games of all the quarterfinal matchups.
TCU beat Kansas State 80-67 on Thursday, which means the Horned Frogs will advance to Friday's semifinals where they will face Texas. But before we look ahead, let's pour one for this animated game.
It was physical and every shot was contested. TCU and Kansas State are known for having the two fastest times in the Big 12 and that was certainly the case on Thursday. The Wildcats were on the attack early, jumping out to an 11-2 run. During an early timeout, Frogs head coach Jamie Dixon could be heard telling his team they can't be soft. His players listened and wrestled the game away from Kansas State and took a 37-32 lead into halftime. This margin was widened in the second half.
TCU point guard Mike Miles Jr. he finished with 22 points, four assists and looked like the great playmaker he is. When healthy, Miles makes TCU one of the best teams in the country. After he injured his knee during a Jan. 28 game against Mississippi State, the Frogs went 1-5 without him, including an 82-61 loss to Kansas State in Manhattan. With him, they beat Kansas at Allen Fieldhouse by 23 points and in his first game back from injury, Miles scored 15 points in a 100-75 victory over Oklahoma State. It's one of the main reasons TCU will make back-to-back NCAA tournament appearances for the first time in program history.
It also helps that Dixon returns most of its roster from last year's team that reached the second round of the tournament, where it narrowly lost to No. 2 seed Arizona in overtime. Chuck O'Bannon scored 23 points in that loss. On Thursday, he made some big shots and scored a season-high 22 points and grabbed seven rebounds.
The Frogs moved the ball well throughout the game — averaging 16.3 assists per game this season — and by midway through the second half, they had successfully deflated the energy in the T-Mobile Center. With 12:50 left, Miles hit a 3 to give TCU its biggest lead of the night, 57-46. O'Bannon followed that up with a 3 of his own. The game was basically over by then.
No other Frogs reached double digits, but three players scored seven points or more. TCU scored 20 points off 20 K-State turnovers, had 25 second-chance points and added 17 assists.
TCU faces a defensive juggernaut in Texas on Friday: The Longhorns held Oklahoma State to 27 percent shooting in their quarterfinal matchup. But the Frogs have something very important going for it right now. Their best players are playing like they are the best players and that is quite dangerous at this time of the year.
Game 3: Texas 60, Oklahoma State 47
With each win, the story of Texas' season becomes even more remarkable.
In December, former head coach Chris Beard, who is a UT alum and was supposed to be the one to finally restore a winning culture to Austin, was suspended after a domestic violence arrest. Beard was later fired in January and the case was subsequently dismissed.
Assistant coach Rodney Terry was elevated to interim head coach and under his leadership, the Longhorns haven't skipped a beat. They've gone 17-7 since he took over, been ranked in the top 10 most of the year, earned a No. 2 seed in the Big 12 tournament and could still get a No. 1 seed in the NCAA tournament, especially if they end up winning a conference title.
They're one step closer to the latter after rolling past Oklahoma State 60-47 in the Big 12 quarterfinals on Thursday.
Why has Texas been able to so impressively withstand the drama surrounding Beard's departure? It's twofold.
One is credit to Terry and his staff. Terry has been around the sport for nearly three decades, and more importantly, he knows the UT program, having been an assistant under Rick Barnes for nine seasons from 2002 to 2011. He was in his second year as to associate head coach at Texas before being named interim head coach. He's been nominated for national awards: Last week he became the first UT coach to be named the Sporting News National Men's Basketball Coach of the Year. At this point, it seems only a matter of time before athletic director Chris Del Conte sheds the interim tag and promotes him to head coach.
The other reason for the team's success is the experience in the squad. Texas, which reached the second round of the NCAA tournament last year in Beard's first season, is one of the oldest teams in the country. The Longhorns are led by seniors like Timmy Allen and Dillon Disu, as well as graduate students like Sir'Jabari Rice and Marcus Carr. They bring maturity and leadership that allow the team to overcome adversity.
In Thursday's game against the Cowboys, the Horns had to figure out how to replace the production of Allen, who was sidelined with a lower leg injury. Its status is day-to-day. Allen is the team's leading rebounder (171 boards this season, averaging 5.5 per game), second in assists (109) and third in scoring (10.5 points). Rice, who scored 23 points in the Longhorns' regular-season finale win over Kansas last Saturday, stepped into the starting lineup and scored 15 points and grabbed eight boards.
Other guys also stepped up in Allen's absence. Disu had 11 points and 11 rebounds, recording his 14th career double-double. Sophomore guard Tyrese Hunter also had 11 points and Carr and freshman Arterio Morris, who is proving to be an explosive scorer, both had 10 points.
Oklahoma State, a team on the bubble, went on a nine-point game with a minute left. Ultimately, they couldn't get past 27% shooting from the floor and 3-for-20 from three.
Texas didn't have Allen, but it showed once again that a big part of their identity is being able to conquer everything thrown at them. And that's a skill that could carry the Longhorns into March.
Game 2: Kansas 78, West Virginia 61
No. 3 Kansas beat West Virginia 78-61 and it was no surprise that No. 12 Player of the Year Jalen Wilson led the way for the Jayhawks. Wilson posted his 11th double-double of the year with 22 points and 11 rebounds. Grady Dick, one of the league's leading scorers, had 18 points and Dajuan Harris had 13 points and eight assists.
Kansas won without coach Bill Self, who missed the game due to illness, according to school officials, and will be out for the rest of the tournament. Assistant Norm Roberts took over smoothly. But it hardly mattered who was coaching: The defending national champions are clinical, have a strong culture and know exactly what to do. They also have veteran and experienced leaders like Harris, whom Wilson calls "a floor general."
It probably helped, though, that Roberts coached the team to start the season when Kansas handed Self a self-imposed four-game suspension for his possible role in an NCAA violations case. He missed four games and KU went 4-0 anyway.
"No matter what adversity we go through, we can come together as a team in the toughest times," Wilson said on the postgame broadcast.
Kansas, the Big 12 regular-season champion and No. 1 seed, will play Iowa State in the semifinals on Friday.
[Bill Self out for rest of Big 12 Tournament]
Game 1: Iowa State 78, Baylor 72
Every available Iowa State player saw minutes in the team's 78-72 win over No. 10 Baylor in the quarterfinals of the Big 12 tournament on Thursday. Coach TJ Otzelberger showed his depth by using an 11-man rotation as the fifth-seeded Cyclones beat the fourth-seeded Bears for the third straight time this season and second time in five days (ISU beat Baylor in Waco last Saturday to close out the regular season, 73-58).
Gabe Kalscheur led his team with 24 points and Tamin Lipsey had a double-double with 13 points and 11 rebounds. Tre King, making just his third start of the year, had 10 points and six boards.
Baylor went up 41-38 at halftime thanks to Jalen Bridges, who scored most of his career-high 28 points in the first half. Bridges, who struggled in scoring earlier this season, was 7-for-8 from 3-point range.
Iowa State took its biggest lead of the game, and for good, after a 9-0 run late in the second half. Jaren Holmes, who scored just four points in the first half, made a layup to put the Cyclones ahead 68-59 with 4:37 left. Holmes finished with 17 points.
Baylor tried, but struggled to come back. And it didn't help that Scott Drew's team couldn't grab a rebound, finishing with 17 (just five offensive) compared to Iowa State's 44.
Iowa State will play Kansas in the first game of the semifinals on Friday at 7:00 PM ET.
Laken Litman covers college football, college basketball and soccer for FOX Sports. He previously wrote for Sports Illustrated, USA Today and The Indianapolis Star. She is the author of "Strong Like a Woman," published in the spring of 2022 to commemorate the 50th anniversary of Title IX. Follow her on Twitter @LakenLitman.
Read more:
FOLLOW
Follow your favorites to personalize your FOX Sports experience
---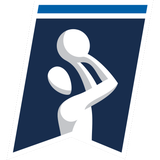 Get more from college basketball Follow your favorites for information on games, news and more
---