Michael Cohen
College football and college basketball writer
Note: Michael Cohen is sharing information on the action throughout the Big Ten tournament.
Game 1: Rutgers 62, Michigan 50
CHICAGO — The completion of a wasted season looked like this: head coach Juwan Howard, whose Michigan Wolverines were being blown off the court by Rutgers, holding his hands in disbelief as his inefficient offense repeated mistakes after error; director of player personnel Jay Smith grimacing and groaning and tilting his head back in frustration; Shooting guard Kobe Bufkin threw a pass into the front row of courtside media at the United Center because he had been caught in the air for the umpteenth time.
Michigan traveled to Chicago knowing it needed multiple wins to make up for an unsightly start to the season that put the Wolverines on the wrong side of the NCAA Tournament bubble. Howard's team knew its first and ultimately only Big Ten Tournament opponent was in a similar position. Rutgers finished the regular season 19-12 overall and 10-10 in conference play. Like Michigan, the Scarlet Knights needed to avoid an early exit to solidify their postseason dream.
What unfolded Thursday afternoon was a bumpy match between flawed teams with obvious limitations. Neither Michigan nor Rutgers shot better than 39% from the field. They combined to miss 25 shots from beyond the arc. There have been almost as many turnovers (23) as assists (30).
Attrition wars aren't things the Wolverines tend to win, and a disappointing 62-50 loss to Rutgers became the final nail in their blue and maize coffin. Michigan made just one field goal in the first 19 minutes of the second half as offensive futility reigned. The Scarlet Knights pulled away for a win that all but assures them an at-large berth in the NCAA Tournament, regardless of what happens the rest of the week.
"In the second half," Howard said, "for us to only be able to make four shots and shoot 4-for-21 — then you also add the turnovers and then the offensive rebounds — it was a very tough second half for this. group. Sometimes we deviated a little bit from what we do instead of keeping it simple, like we did in the first half."
Guards Cam Spencer and Derek Simpson combined for 31 points, eight rebounds and five assists to lead Rutgers into the quarterfinals against top-seeded Purdue.
Center Hunter Dickinson (24 points) was the only Michigan player in double figures.
Hunter Dickinson takes the hook shot and is fouled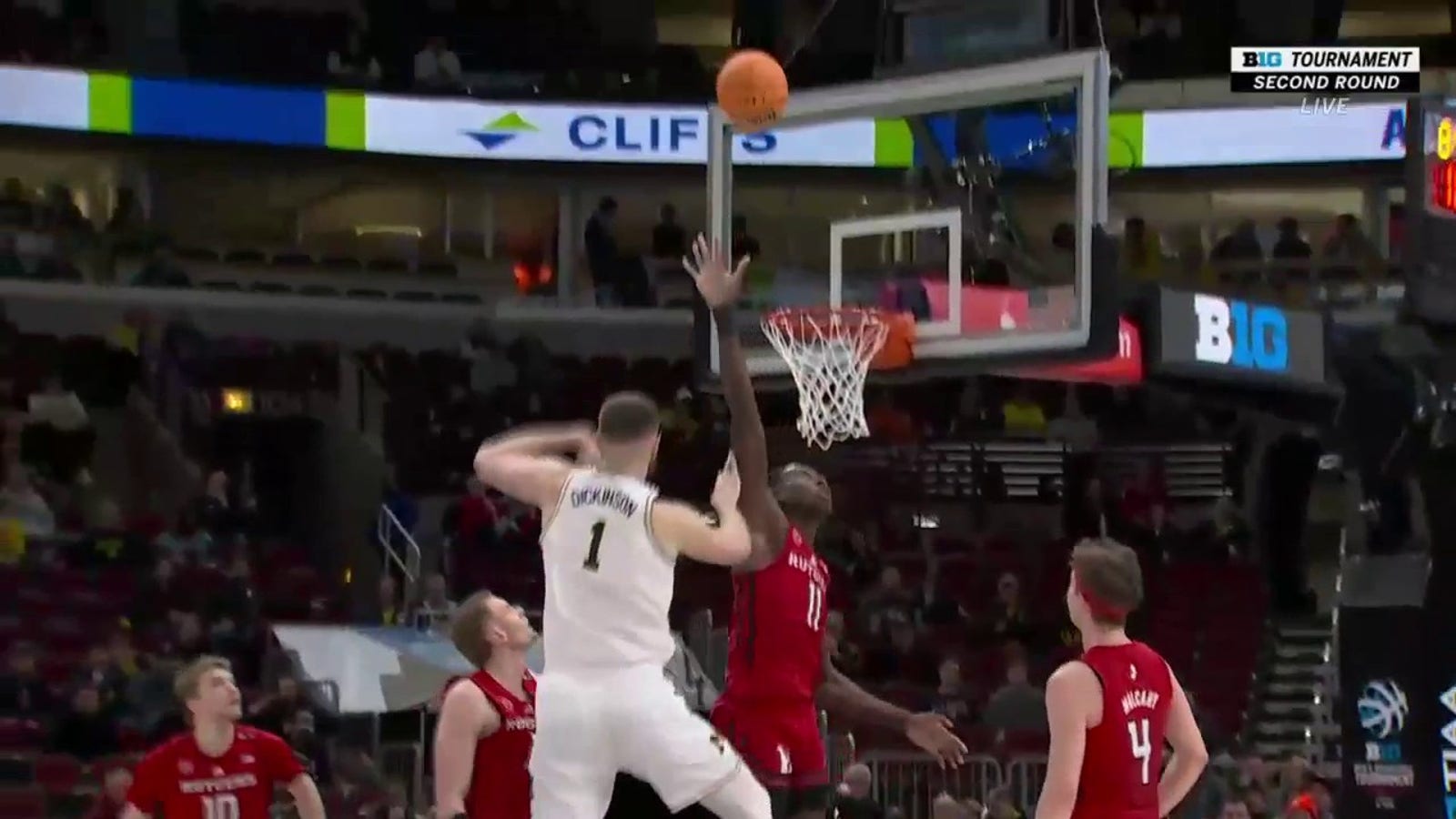 Contrasting styles in publishing
Over the past two seasons, the most compelling on-court matchup between Rutgers and Michigan has been the low-block offense between Dickinson and Clifford Omoruyi, two of the best centers in the league for entirely different reasons.
The former ranks among college basketball's most polished big men for the second year in a row, his arsenal a kaleidoscope of half-hooks, slants, up-and-under layups and, as his game evolved, the occasional three points What Dickinson lacks in elevation and explosion, he makes up for in savvy and skill to lead the Wolverines in scoring (18.2 points per game) and rebounding (nine per game).
The latter is among the most durable and vertically gifted big men in college basketball, his development skyrocketing and starting after moving to the United States from Nigeria. Omoruyi also led his team in scoring (13.5 points per game) and rebounding (9.8 per game), but he did so playing above the rim. His high-flying alley-oops and recovery jams produced some of the highlights in the league this season.
In Chicago, the first half of Thursday's second-round game between Rutgers and Michigan, Omoruyi and Dickinson encapsulated the gulf between their styles. The Wolverines jumped out to an early lead thanks to Dickinson's silky, almost artful handling of the paint, his 13 points leading all scorers at halftime. Omoruyi's attempts to respond felt erratic and forced as he missed five of his first six shots from the field.
A second foul on Omoruyi with 6:21 left in the first half gave Michigan a chance to extend its 7-point lead against backup center Antwone Woolfolk, a 6-foot-9 freshman with an average of seven minutes per game. But Rutgers bolstered the lane with ball-sliding guards to double Dickinson on the block, and a defense that ranks fourth nationally in efficiency forced three turnovers in quick succession to get the game back. The Scarlet Knights closed out the half by outscoring Michigan 14-10 as Omoruyi watched from the bench.
Rutgers' Derek Simpson goes SKY HIGH and makes a nice two-handed dunk against Michigan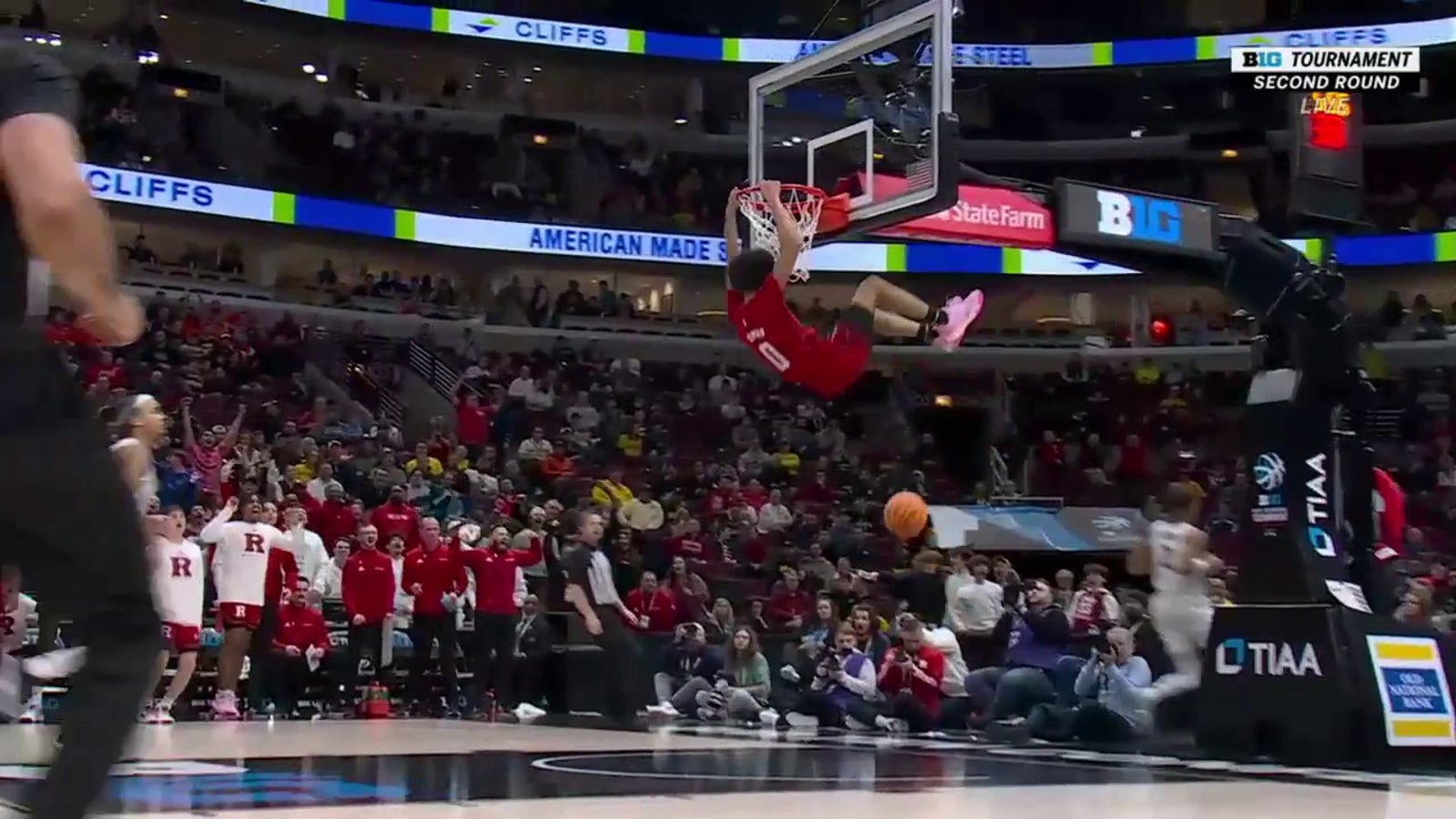 Suppressing Bufkin
The driving factor behind a late-season resurgence that propelled the Wolverines into NCAA Tournament bubble discussions was the ever-expanding repertoire of sophomore guard Kobe Bufkin, a Grand Rapids State recruit. Michigan. Bufkin endured a rough freshman campaign in which he got bogged down behind veteran guards Eli Brooks and DeVante' Jones and then struggled in the limited minutes he was allotted. He only averaged 3 points per game and was repeatedly exploited by guards on defense.
Few players in the Big Ten made bigger improvements from Year 1 to Year 2 than Bufkin, a rising star who caught the eye of NBA scouts and executives during the second half of the season. Bufkin entered the conference tournament having scored in double figures in 10 consecutive games. He averaged 20.3 points per game from Feb. 14 through the end of the regular season and shot 14-of-31 (45.2 percent) from 3-point range during that stretch.
But Bufkin's inability to replicate that kind of scoring against Rutgers doomed the Wolverines in a game they needed for a scrappy NCAA Tournament resume. The poise and poise he displayed for most of six weeks faded away against the Scarlet Knights' on-ball defense. Bufkin committed a season-high seven turnovers and finished with his lowest point total since Jan. 29 against Penn State.
"Give credit where credit is due," Bufkin said. "Obviously, Rutgers is a very good defensive team. Personally, I felt like I probably played my worst brand of basketball on the worst day to play there. Seven turnovers is unacceptable."
Rutgers head coach Steve Pikiel masterfully mixed his defensive calls to frustrate the Wolverines. He combined sticky man-to-man defense with an aggressive 2-3 zone that pushed Michigan's guards further and beyond the 3-point line to initiate their offensive sets. And when the pitches to Dickinson were finally whipped inside, the Scarlet Knights repeatedly jumped the passing lanes for deflections and steals. An occasional burst of three-quarter court pressure provided another confusing wrinkle.
When the final horn sounded, Rutgers had held Michigan to just four field goals and 19 percent shooting in the second half. Defensive determination personified.
"Just a good old Rutgers win that gets you down," guard Caleb McConnell said. "That's the kind of game we win."
"This team can play"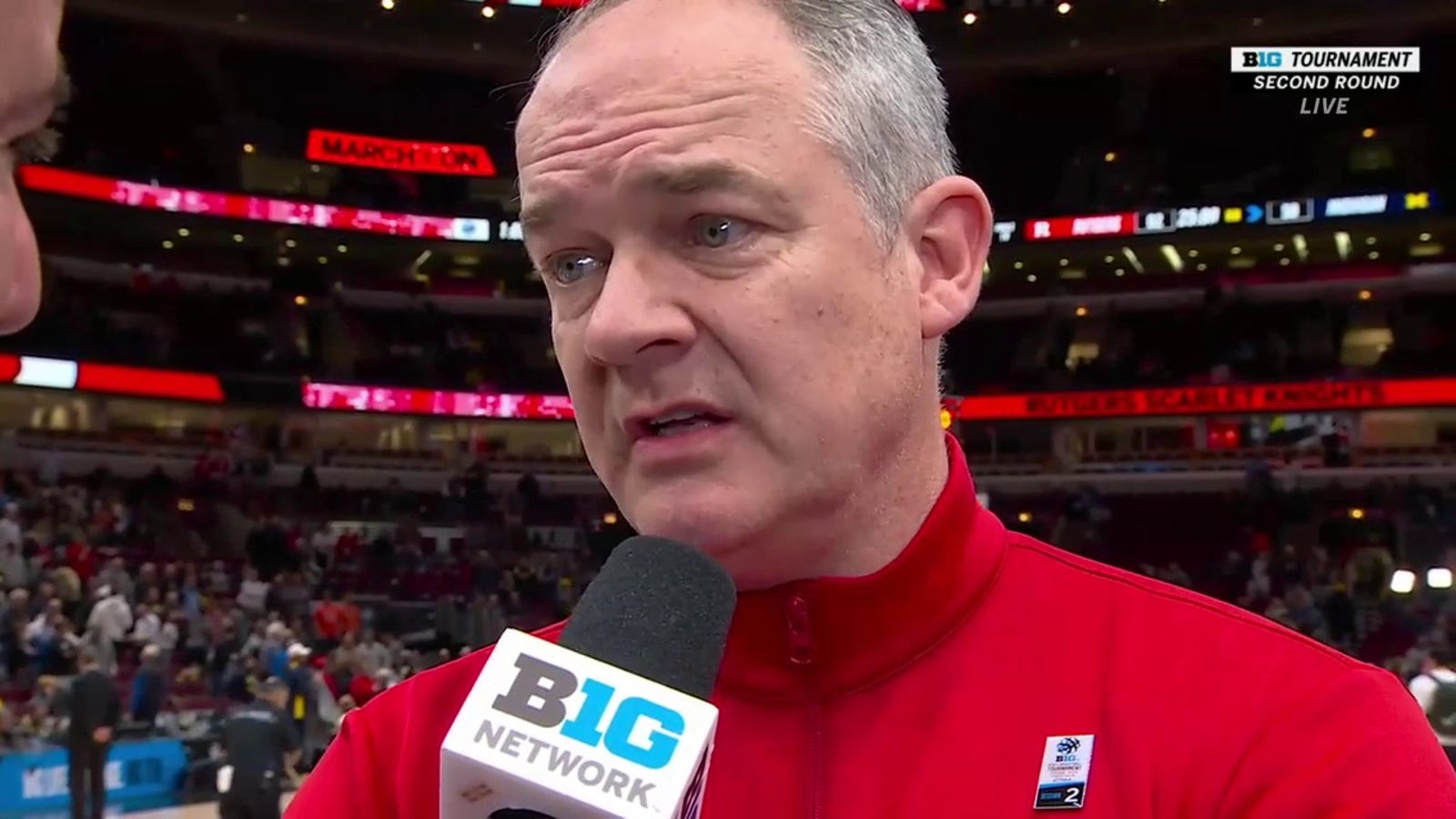 Steve Pikiell talks about Rutgers' impressive win against Michigan in the Big Ten Tournament
Michael Cohen covers college football and basketball for FOX Sports with an emphasis on the Big Ten. Follow him on Twitter @Michael_Cohen13.
Read more:
FOLLOW
Follow your favorites to personalize your FOX Sports experience
---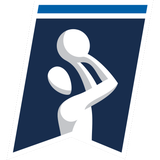 Get more from college basketball Follow your favorites for information on games, news and more
---