Michael Cohen
College Football and College Basketball Writer
Note: Michael Cohen is sharing takeaways on the action throughout the Big Ten Tournament. 
Game 4: Indiana 70, Maryland 60
CHICAGO — Kevin Willard gritted his teeth, grimaced and put both hands on his head as a crowd of more than 18,000 at the United Center — nearly all of them standing — unleashed its biggest roar of the evening. A backbreaking 3-pointer from Indiana guard Jalen Hood-Schifino had extended the Hoosiers' lead to nine with 2:06 remaining, and Willard knew his Maryland Terrapins were sunk.  
The triple from Hood-Schifino (19 points, six rebounds) was part of an extended 24-14 run for Indiana that broke open a game Maryland led by multiple possessions more than six minutes into the second half. First-team All-Big Ten performer Trayce Jackson-Davis scored 15 of his game-high 24 points after the break — most of them after a critical foul call sent big man Julian Reese to the bench — and the Terrapins missed 11 consecutive shots down the stretch as the Hoosiers seized control in a 70-60 win.  
Indiana, which is chasing the first Big Ten Tournament title in school history, will face 10th-seeded Penn State in Saturday's second semifinal. On the opposite side of the bracket, No. 1 Purdue plays No. 13 Ohio State in the early tipoff.  
The winners will meet at 3:30 p.m. EST on Sunday in the Big Ten Championship game as the NCAA's selection show awaits.  
Letting it fly 
It's been difficult to gauge how dangerous or capable the Terrapins are of putting together a postseason run under first-year coach Kevin Willard because of the team's seismic differences at home compared to on the road. Maryland finished the regular season with a 16-1 record in games played at the Xfinity Center, where an average of 14,046 fans filled the on-campus arena, but Willard's team won just twice in 11 true road games: an 81-46 drubbing of last-place Minnesota (9-22 overall) on Feb. 4 and a 79-54 win at Louisville (4-28 overall) on Nov. 29. And while Friday's quarterfinal against Indiana was officially listed as a neutral-site game, the crowd was so overwhelmingly pro-Hoosiers that the United Center could have been mistaken for Simon Skjodt Assembly Hall.  
Improved 3-point shooting away from home narrowed Maryland's average margin of defeat in road games across the back half off the Big Ten schedule. They shot 7-for-22 from beyond the arc in a 4-point loss to Nebraska on Feb. 19; 7-for-19 in an 11-point loss to Ohio State on March 1 and 8-for-22 in a 1-point loss to Penn State on March 5. In Chicago, where the Terrapins knocked off Minnesota on Thursday night, Willard's team buried eight 3s against the Gophers and then silenced an enthusiastic crowd by hitting seven of their first 14 in an eventual loss.  
Don Carey, Hakim Hart and Donta Scott all shot 2-for-4 from 3-point range in the opening 25 minutes as the Terrapins built a lead that stretched as large as eight despite shooting a worse overall percentage than the Hoosiers. It was the second consecutive hot-handed performance for Scott, who was just a 30.9% perimeter shooter this season, after he drilled four 3s en route to 20 total points in the second round of the Big Ten Tournament.   
"My teammates really found me early on," Scott said after the win over Minnesota, "and they all had faith in my shot, just like Coach had faith in my shot. Even though it wasn't falling, they told me to keep shooting. I felt like I got hot early on, and they just found a way to find me. And I kept giving them assists." 
Turning the tide 
Julian Reese screamed in frustration as the referees blew their whistle for a foul call with 12:23 remaining and the game tied at 43-43. It wasn't so much that Reese, a sophomore forward for Maryland, disagreed with the call itself. Rather, he recognized the bigger picture: Reese is the only true post player in Willard's rotation — which means he's the only true defensive matchup for Jackson-Davis — and he'd just been tagged with his fourth foul.  
That moment proved to be the turning point in a game the Terrapins had controlled for long stretches. Reese's replacement, the 6-foot-7 tweener Patrick Emilien, surrendered a traditional three-point play on the ensuing possession as Jackson-Davis powered through the contact and made his free throw. It was Jackson-Davis' first basket in nearly eight minutes of game time, since the 19:17 mark of the second half, and it ignited an 11-0 Indiana run.  
Jackson-Davis spun and scored on Emilien the next time down the floor as well, clenching his fists and flexing as he jogged back on defense. He drew a foul on Scott one possession later, after Emilien got snared in traffic and forced a teammate to step in from the weak side, and a pair of free throws extended the lead to 51-43, the Hoosiers' largest advantage of the evening.  
Willard could wait no longer. He reinserted Reese at the 10:31 mark because the undersized Terrapins proved incapable of deterring Jackson-Davis in the paint — a place where IU scored 36 of its 70 total points.  
But the game had already slipped away, and the Hoosiers were on their way to a semifinal date with the Nittany Lions.
Game 3: Penn State 67, Northwestern 65
CHICAGO — The missed free throw from Northwestern guard Boo Buie caromed into the air as the final four seconds of overtime ticked away. A deflection knocked the ball toward the perimeter, toward Chase Audige, the Wildcats' leading 3-pointer shooter with 62 makes during the regular season. Audige hawked it out of the air, chucked it from an off-kilter angle and waited — agonizingly — as it rolled from the front rim to the back and, ultimately, off the cylinder and into the despair-filled air.
What began as a sluggish exchange of body blows between Northwestern and Penn State morphed into a thrilling overtime affair that ended with the latter securing a pivotal 67-65 win that all but assures head coach Micah Shrewsberry's squad of an at-large bid in the NCAA Tournament regardless of what happens on Saturday.
"I think tonight was the definition of probably gritty, not pretty," Shrewsberry said. "We're showing that we can win in a couple different ways. We can go bombs away from 3. We can be a great offensive team. But you can't have that night every night, and here recently, our defense has been really good. If we're not making shots, we can guard people and grind out some tough wins."
Standout guard Jalen Pickett scored six of his team's 11 points in overtime to pull away from the Wildcats and advance to the semifinals. The Nittany Lions will face the winner of Friday's fourth quarterfinal between No. 6 Maryland and No. 3 Indiana.
"I was looking at it," Pickett said of Northwestern's final shot, "and my heart dropped for a second. When it popped out, I was full of joy."
Pickett (15 points) and small forward Seth Lundy (16 points, seven rebounds) led the way for Penn State. Buie scored 16 points for Northwestern but finished with inefficient shooting numbers both inside the arc (4-for-10) and beyond it (2-for-7).
An old-fashioned rock fight
The extra pass from swingman Brooks Barnhizer freed Buie for an open 3-pointer on the right side of the circle. Buie, the second-team All-Big Ten performer and focal point of an overachieving Northwestern team, rose confidently the way a player with 59 made 3s should, and he buried the shot with 3:11 remaining in the half to give his team a 21-17 lead.
Buie shook his head as he retreated toward the defensive end of the floor, his eyes momentarily rolling in response to a rare scoring breakthrough. The quarterfinal date with Penn State had devolved into an unsightly slugfest devoid of offensive imagination. Two programs that rank outside the top 300 in adjusted tempo dragged each other into the muck with prolonged possessions and bewildering bouts of inaccurate shooting. Even Buie, who averages better than 17 points per game, missed four of his first five shots and six of his first nine as frustration bubbled.
Penn State opened the game with six consecutive missed shots and didn't produce a point until the 14:54 mark, at which point center Michael Henn shattered the ice with a 3-pointer from the top of the key. More than 17 minutes would elapse before the Nittany Lions strung together consecutive made shots, and Pickett managed just a single field goal in the half on a turnaround jumper to knot the game at 13-13.
But Shrewsberry's team only trailed by a point when the halftime buzzer sounded because the Northwestern offense proved equally futile. The Wildcats endured stretches of four consecutive misses (twice) and six consecutive misses (twice) during a stanza in which they shot 28.1% from the floor and missed more than three times as many 3-pointers as they made.
Together, Penn State and Northwestern combined for more personal fouls (14) than assists (12) in the opening 20 minutes.
Northwestern's Matthew Nicholson throws down an ALLEY-OOP dunk against Penn State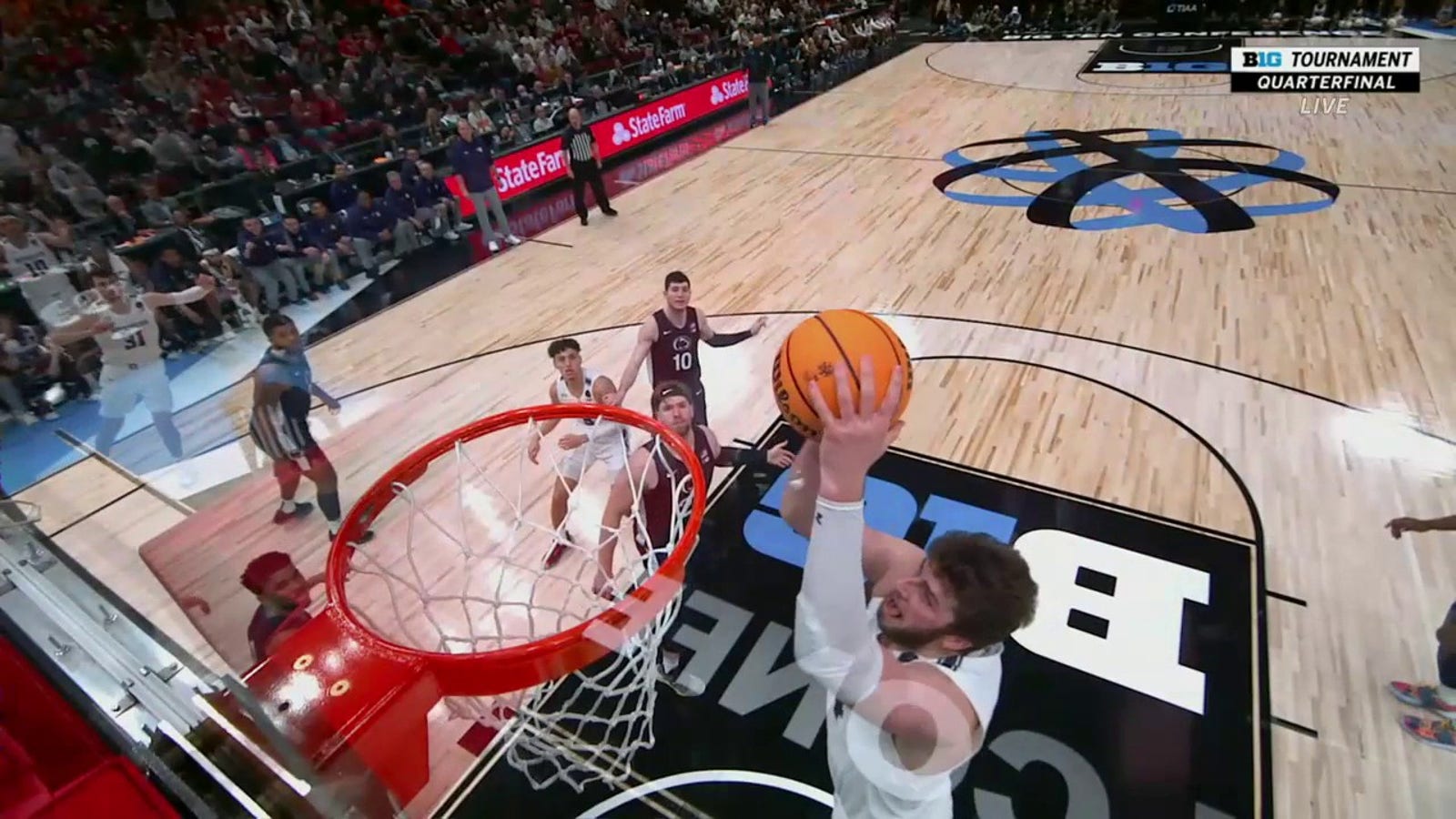 Backing them down
Nearly an hour before tipoff on Friday evening, Pickett navigated an early warmup with one of the student managers in a quiet, mostly-empty arena. He hoisted a few shots, practiced a few of his patented post-up moves and then jogged to the locker room to rejoin his teammates.
"Booty ball, baby!" one of the managers shouted as Pickett left the court, and a smile quickly spread across the face of Penn State's first-team All-Big Ten performer.
The quote referred to a comment made by Illinois head coach Brad Underwood following his team's narrow loss to Penn State on Thursday evening. Underwood lamented Pickett's repeated exploitation of a frustrating legality in the college basketball rule book. At 6-foot-4 and 209 pounds, Pickett plays the game like an old-school center. He backs opposing guards into the lane bit by bit, dribble by dribble, until he pins them deep enough in the lane to facilitate high-percentage fadeaway jumpers from a few feet beyond the rim.
Pickett scored just 12 points in the 79-76 win over the Illini, but he also dished out eight assists — several of them after maneuvering into his trademark post position — and grabbed eight critical rebounds.
"They go to booty ball," Underwood said in his postgame news conference, "and it's really, really hard to guard. When you can keep the possession of the ball for 12, 13 seconds, 10 seconds, and just keep backing up and you have no recourse in how you guard it because you can't touch them, it becomes very challenging. If you double, he sprays it [to open shooters]. So they have the rule in the NBA that eliminates that, but they don't in college."
One night later, with a trip to the semifinals on the line, there wasn't much booty ball to be found. Pickett, who averages 17.8 points per game and topped 20 points 12 times this season, was held in check by spirited defense from Buie as a primary defender and well-timed double teams from a host of supporting Wildcats. He only attempted seven field goals in regulation and turned them into just nine points.
"We did a pretty good job on Pickett," Northwestern coach Chris Collins said. "He got 15, but I thought we made him work hard for it. They're very difficult to defend. Everyone talks about it. They're unique with how Pickett plays and they surround him with shooters. Obviously they're very confident right now. They've won, whatever, four, five in a row, playing really good basketball."
But when his team needed him in overtime, when the Nittany Lions were five minutes from a potential victory that would rubberstamp their NCAA Tournament resume, Pickett resurfaced the way every star player should. He opened the extra session with a 3-pointer and added a free-throw one minute later before the Wildcats scored a point. He clinched the game with two more free-throws with 25 seconds left to give Penn State what proved to be an insurmountable four-point lead.
Booty ball survived and advanced.
Game 2: Ohio State 68, Michigan State 58
CHICAGO — Bruce Thornton and Justice Sueing grinned as their paths crossed just beyond midcourt. They smiled at each other — a true freshman and a sixth-year senior who fueled their team to victory — and locked their hands in a warm embrace. They walked off the United Center court reveling in the magic of a third consecutive upset that kept an unlikely dream of an improbable NCAA Tournament bid afloat.  
Together, Thornton (21 points, six assists, four rebounds) and Sueing (14 points, four rebounds) guided Ohio State to a 68-58 win over fourth-seeded Michigan State in Friday's quarterfinals of the Big Ten Tournament. The Buckeyes, who were without leading scorer Brice Sensabaugh (knee soreness), led for more than 33 minutes of a comprehensive victory that leaves head coach Chris Holtmann and his team two wins from March Madness, despite owning a 16-18 record that encapsulates how dreary most of the season has been.  
"As soon as I leave here, I'm getting an ice bath right away," Thornton said following the win. "It's hard, but at the end of the day, I want to win so bad. I want to just prove people wrong. I want to show everybody what this team is really made of. We went through a big slump, but we keep fighting. We keep showing people that we belong. We belong here."
Fueled by a 10-for-19 shooting clip from beyond the arc, Ohio State built a lead that grew to 14 points in the closing moments of what finished as a fairly comfortable win. The Buckeyes will face top-seeded Purdue in the first semifinal on Saturday afternoon.  
Four double-figure scorers weren't enough for the Spartans to overcome a dismal perimeter shooting effort and almost as many turnovers (eight) as assists (nine).   
Ohio State's Bruce Thornton makes the quick bucket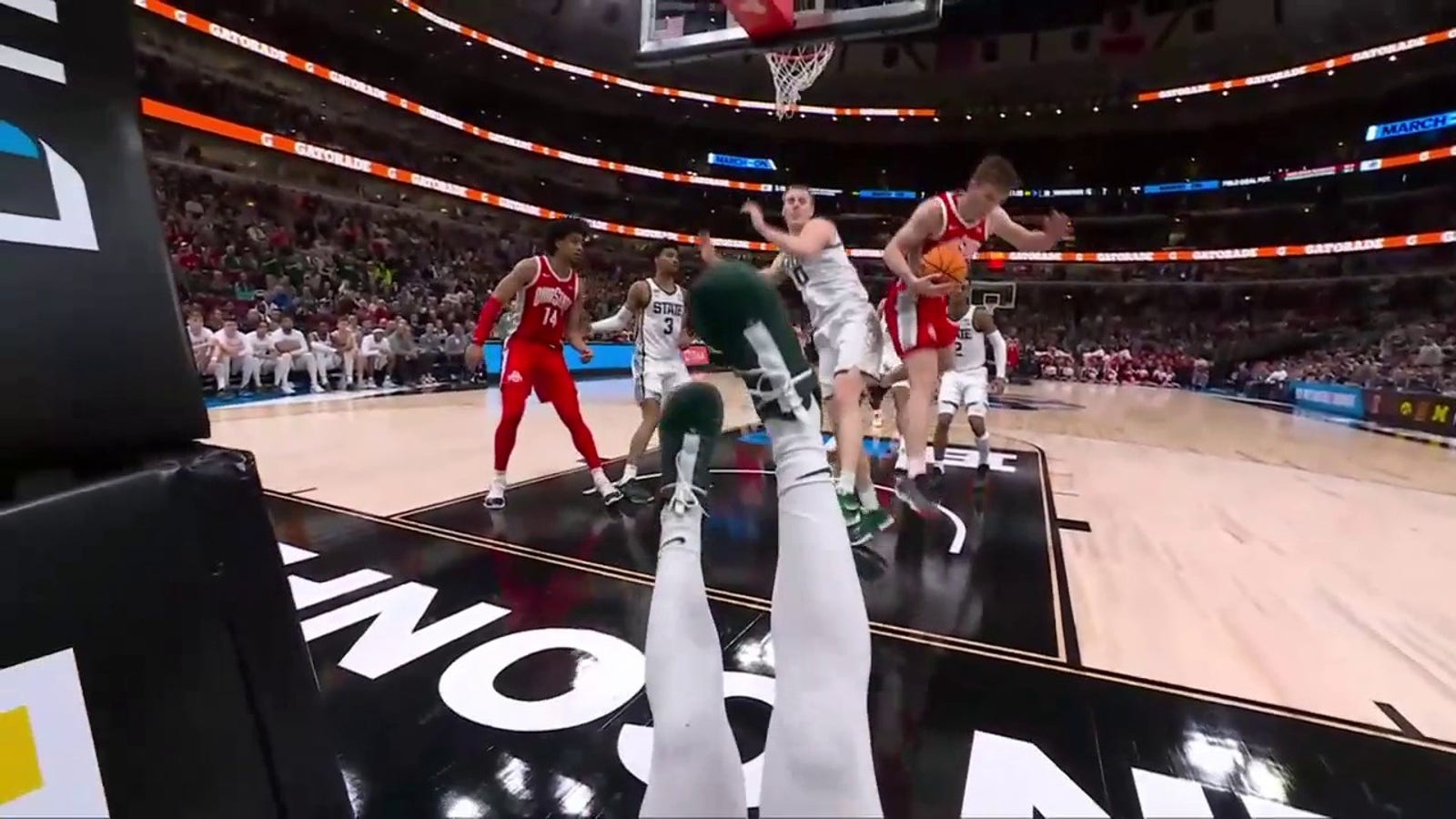 Ohio State's Sean McNeil makes a great save and throws it to Bruce Thornton, who lays it in.
Learning on the fly 
There's an interesting metric on KenPom, the popular college basketball analytics website, called "minutes continuity." On a team-by-team basis, it measures what percentage of minutes are being played by the same personnel as the prior year. Generally speaking, teams who return most of their players from the last season will have more continuity than programs that experience widespread turnover.  
Ohio State ranks 346th in that category for the 2022-23 season with just 12.5% of minutes being played by the same players head coach Chris Holtmann had a year ago. The only schools from power conferences with lower percentages are LSU (5.6%) and Georgetown (3.4%). So while there are myriad reasons why the Buckeyes sunk toward the bottom of the Big Ten standings this season — a 5-15 conference record saddling them with the No. 13 seed in the conference tournament — recognizing how little familiarity the players and coaches had with each other is critical.  
"I think I questioned whether I was messaging the right things at times this year because I didn't feel like they were hearing me," Holtmann said earlier this week, on Thursday, after the Buckeyes scored a second consecutive upset to reach the quarterfinals. "It almost felt like we needed to go through really serious struggles for them to understand there's a way in which we have to play in terms of trusting each other and playing with the necessary focus on the next possession. That's really hard for any new team — but (especially) a young team and a new team — to understand." 
The learning curve for Thornton has been especially steep. A true freshman, Thornton was a four-star prospect rated among the top-50 players in the country coming out of Milton High School in Georgia. Thornton immediately entered the starting lineup and was tasked with running the offense while simultaneously adjusting to the college game. His position as the team's point guard required instant leadership for a rotation featuring three additional freshmen and three transfers.  
Thornton was voted team captain in early February, which spoke to how quickly he adapted to everything the coaching staff asked him to do. He arrived in Chicago playing his best basketball of the season after averaging 17.3 points per game against Penn State, Illinois, Maryland and Michigan State. Then, Thornton scored 15 points on 50% shooting in an opening-round win over Wisconsin and 17 points on 61.5% shooting in an upset of Iowa.  
Friday's matchup with the Spartans pitted Thornton against A.J. Hoggard, one of the more experienced point guards in the league who functions as a barometer for how well Michigan State plays on a given night. But despite Hoggard's advantages in age, experience and freshness after a double-bye to the quarterfinals, it was Thornton who played the better floor game. Thornton dished out six assists without committing a turnover and shot 8-of-17 from the field in 35 near-flawless minutes.  
"His ability that makes him special is who he is as a kid and his competitiveness," Holtmann said after the win over Iowa. "He is an elite competitor when he's playing his best. I think he's an elite competitor for his age." 
'We had multiple guys step up' — Ohio State head coach Chris Holtmann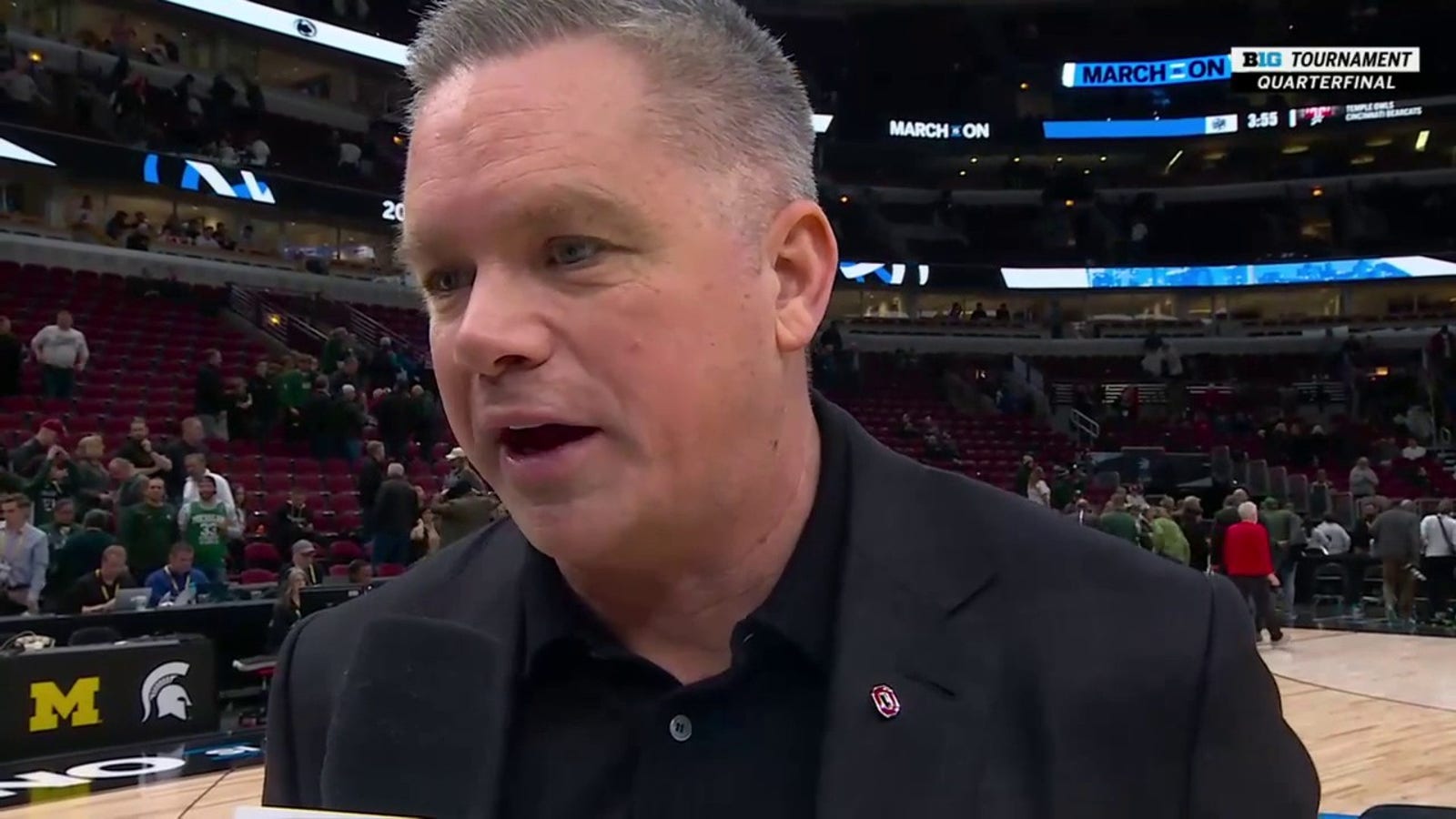 Ohio State head coach Chris Holtmann spoke with Rick Pizzo following the Buckeyes' 68-58 win over Michigan State in the Big Ten Tournament.
Perimeter well runs dry 
If not for a mind-warping road loss at Iowa on Feb. 25 — a game in which Michigan State led 91-78 with 1:34 remaining and wound up losing in overtime — the Spartans would have arrived at the United Center as arguably the hottest team in the Big Ten. The Spartans won five of their last seven games to secure a double-bye in the conference tournament and entered the postseason ranked among the top 40 in both offensive and defensive efficiency.  
The uptick coincided with a prolonged hot streak from beyond the arc that enlivened Izzo's crew following a midseason malaise of five losses in seven games. Michigan State averaged 10 made 3s over the final four games of the regular season on 53.3% shooting, an incendiary run catalyzed by shooting guard Tyson Walker. The Spartans had made 61 of their last 127 attempts from beyond the arc when they took the court to face Ohio State.
And that's when everything went awry. A team that led the Big Ten in 3-point shooting at 40% made just three of 16 attempts on Friday to finish minus-21 beyond the arc.
The blame was wide-ranging: Walker was 1-for-4; Tre Holloman was 0-for-2; Jaden Akins was 0-for-2; Malik Hall was 0-for-3.
Michigan State reached its nadir when Hall shot a wide-open triple from the top of the key, his Spartans trailing by eight with fewer than four minutes remaining. When his shot completed its arc with a resounding thud on the hardwood floor — the air ball never came close to hitting the rim — a collection of nearby fans jeered.  
"Way to f—ing shoot, Hall!" one shouted.  
"That's an easy look, Hall!" another yelled.  
But on this day, there was nothing easy about it.
Game 1: Purdue 70, Rutgers 65
CHICAGO — Tensions flared in the closing moments of a bruising Big Ten Tournament quarterfinal matchup between the league's best team and a blue-collar challenger eager to stun its opponent for the third time in the last two years. 
The battle for a defensive rebound between Purdue guard Brandon Newman and Rutgers guard Paul Mulcahy resulted in a technical foul when the Boilermakers' towering center, Zach Edey, intervened to knock — or perhaps flop — his counterpart to the floor. Such a flashpoint was in keeping with a physical, brutish game featuring 41 combined fouls and 40 combined free throws as the Big Ten's most imposing player (Edey) battled the conference's most rugged team (Rutgers).  
A late floater from forward Mason Gillis and five consecutive free-throw makes pushed the Boilermakers over the line, 70-65, to earn their 27th win of the season and a potential No. 1 seed in the NCAA Tournament. Purdue advances to Saturday's first semifinal and will await the winner of No. 13 Ohio State against No. 4 Michigan State. 
Gillis and Edey combined for 36 points and 20 rebounds to lead the Boilermakers. Guard Derek Simpson led the Scarlet Knights in scoring but needed 16 shots to net 18 points.    
Mason Gillis speaks on Purdue advancing to the semifinals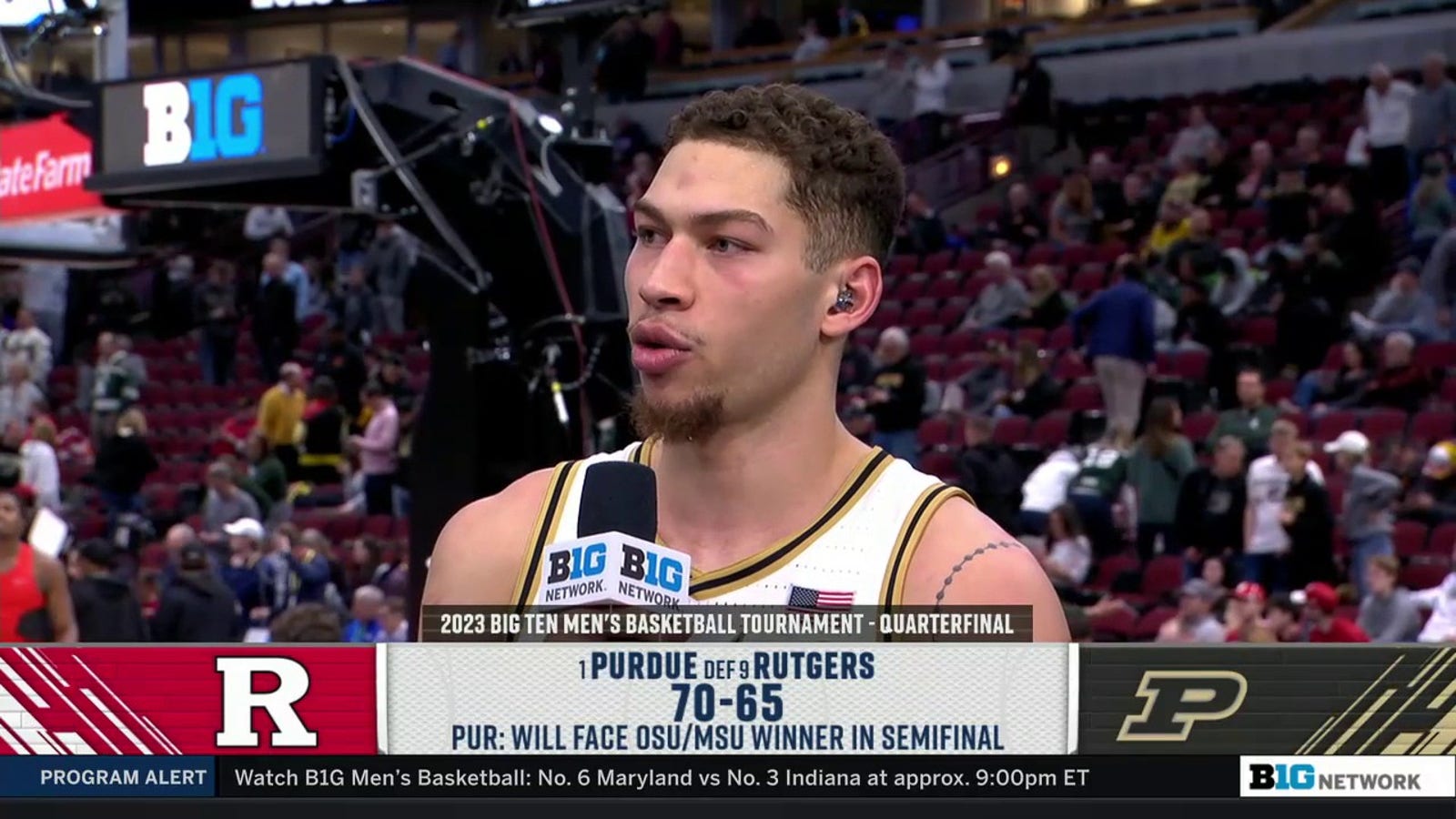 "We want to keep this momentum." — Mason Gillis on Purdue advancing to the Big Ten Tournament semifinals after defeating Rutgers.
Into the fray 
In each of the last two seasons, the Scarlet Knights have toppled Purdue at a moment in time when the Boilermakers were ranked No. 1 in the country. Two years ago, that triumph took place in New Jersey, at the hornet's nest, better known as Jersey Mike's Arena. And this year, with Purdue still undefeated at 13-0, Rutgers stormed into Mackey Arena and shocked the Boilermakers again. 
"Rutgers had beaten us five out of our last six games," Purdue coach Matt Painter said, "and most of them have been really close games. Just thought they had a little bit more edge than we've had here the past three, four years in the games, just thought they were a little bit tougher than we were. Not to say we were tougher than them tonight, but we were much better than we've been. We just had to be a little grimy."
The unique ability of head coach Steve Pikiell to identify and exploit key weaknesses in the regular-season juggernaut Painter has assembled was on display again during Friday's quarterfinal, despite minimal prep time following a second-round win over Michigan the prior afternoon. His game plan was easily distilled but difficult to combat: harass Purdue's freshmen guards with a frenetic combination of 2-2-1 full-court pressure and aggressive half-court trapping, then push the pace in transition to capitalize on Edey's lack of speed through rim runs by center Cliff Omoruyi.  
The immediate pressure forced the Boilermakers to commit their first of six turnovers on the second possession of the game. A poor entry pass from shooting guard Fletcher Loyer, who was held scoreless in the first half and finished with four points, produced a dunk for Omoruyi at the other end. Point guard Braden Smith, who scored eight points, grimaced and then clapped his hands in frustration after an ill-advised decision to leave his feet without a clear passing angle launched the Scarlet Knights into transition. 
Time and again, Pikiell crouched into a defensive stance along the sideline to encourage his players to increase their intensity. And time and again he reminded them, "We know what's coming!" after glancing toward the opposing bench to read the playcalls scribbled on a white board by Purdue assistant Terry Johnson. Despite ranking 257th in tempo, Rutgers transformed a half-dozen Boilermaker turnovers into five critical fast-break points. Omoruyi beat Edey down the floor for easy baskets on two separate occasions — the first on a beautiful reverse dunk; the second on an uncontested layup.  
A buzzer-beating 3-pointer from Gillis was the only thing that saved Purdue from entering the locker room with a deficit after trailing by as many as 12.  
Mason Gillis hits a tough floater in Purdue's 70-65 win over Rutgers
Mason Gillis hit a tough floater to top off his 20-point performance in Purdue's win over Rutgers.
Best supporting actors 
For opponents with the misfortune of facing Purdue at its best, the Boilermakers' winning formula hasn't been difficult to predict. Edey, who was named Big Ten Player of the Year earlier this week, will dominate the low block through post-ups and hook shots that provide a rhythmic pace to the offense. And if double teams descend on the 7-foot-4, 305-pound behemoth, forcing Edey to pass the ball out of tight spaces, Painter has stocked his roster with capable perimeter shooters from beyond the arc.  
On an afternoon when Edey struggled against the hyper-athletic Omoruyi and a cavalcade of help defenders raking and slapping at the ball, the Boilermakers' supporting cast rose to the occasion. Gillis balanced a 10-point first half with seven more in the opening few minutes of the second half, his blend of timely outside shooting (2-of-3 from 3-point range) and opportunistic offensive rebounds (a game-high five of them) offsetting Edey's lowest scoring total since Feb. 9. Though he averages just 6.3 points per game, Gillis, who hadn't scored in double figures since Feb. 9, flashed this kind of potential during a breathtaking 29-point effort against Penn State earlier this year when he shot 9-for-12 from beyond the arc.
"It always feels great whenever the ball goes in," Gillis said. "But the thing with not scoring as much (in certain games) is that I have to be able to do other things on the court, whether that's helping my teammates score, feeding the post to Zach, screening when I'm supposed to screen, doing what Coach Paint says. It doesn't always happen, but I try my best."
And Gillis wasn't alone. Reserve guard David Jenkins Jr., who averages 3.4 points per game, made his first four shots against the Scarlet Knights and drilled consecutive 3-pointers against tight defense to give Purdue a 47-44 lead. Small forward Ethan Morton, who was dropped from the starting lineup late in the season, chipped in with eight points — a total he exceeded just once all year when he scored 10 in a win over Ohio State on Jan. 5.  
As a team, the Boilermakers shot 5-for-10 from 3-point range in the second half for a plus-nine advantage to seal the win. Gillis, Jenkins and Morton combined for 40 points on 13-for-16 shooting as Purdue racked up a 21-8 edge in bench scoring.
David Jenkins drains a deep 3-pointer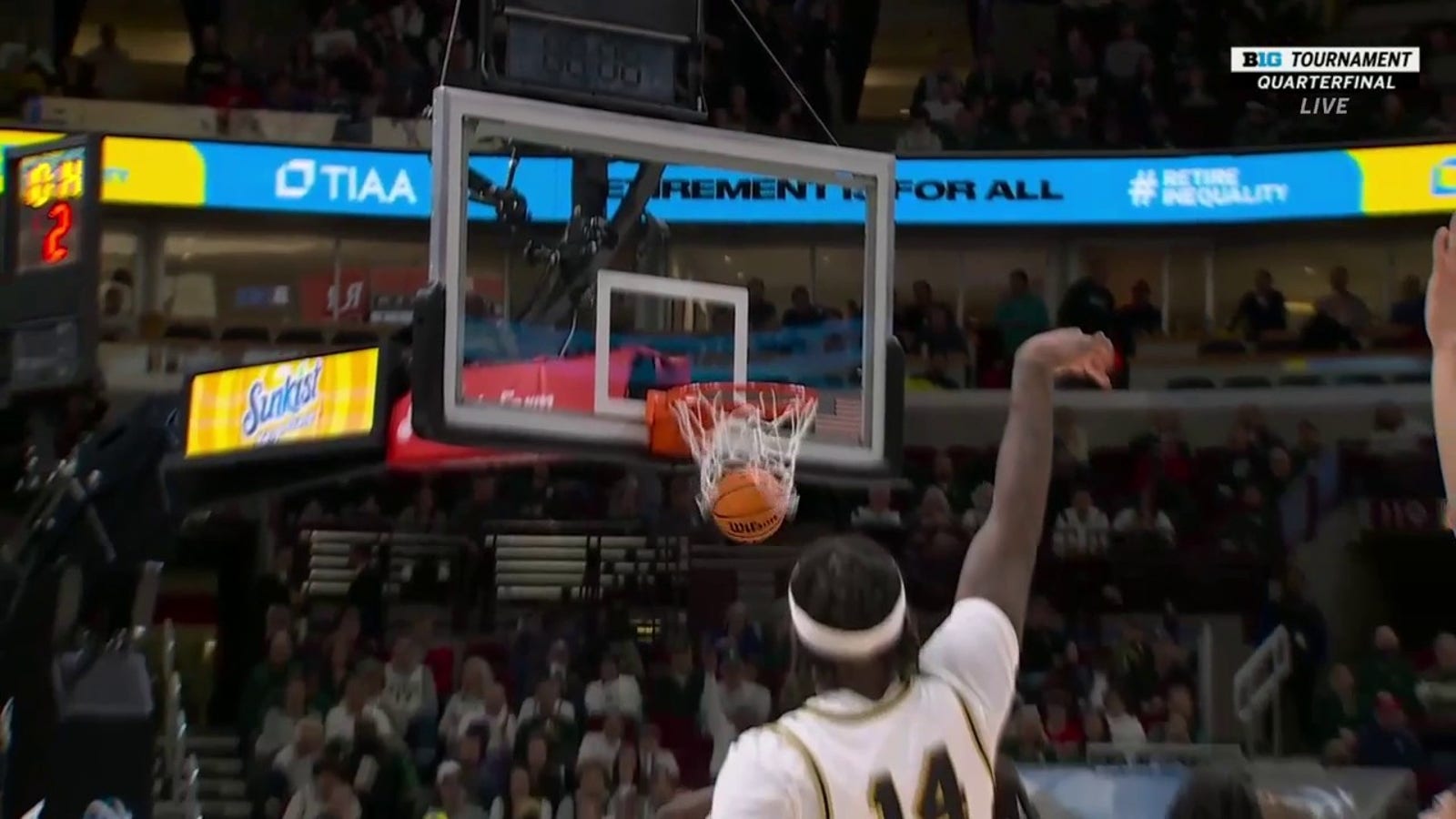 David Jenkins drained a deep 3-pointer to give Purdue the lead over Rutgers in the Big Ten Tournament.
Michael Cohen covers college football and basketball for FOX Sports with an emphasis on the Big Ten. Follow him on Twitter @Michael_Cohen13.  
Read more:
FOLLOW
Follow your favorites to personalize your FOX Sports experience
---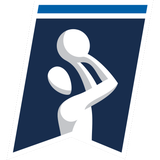 Get more from College Basketball Follow your favorites to get information about games, news and more
---