Henry McKenna
Reporter of the AFC Est
It was like a battle of ineptitude for most of the Buffalo Bills' 34-31 win over the Miami Dolphins in Sunday's wild-card round.
Was it exciting? For sure. I'm exhausted We are all exhausted. The game had all the twists and turns. It lasted only a few minutes of the four hours. There have been six touchdowns, seven fumbles (counting fumbles) and 11 sacks. It was absolutely epic.
And Bills coach Sean McDermott and Dolphins coach Mike McDaniel only made it more farcical. Both managed the game so severely that they all interfered with their team's ability to win the game.
In McDermott's case, he called timeouts right before two separate fourth-down conversion attempts. And in both cases, the timeout was so late that the teams played down, and Miami couldn't convert. So the Dolphins got another chance.
On the biggest fourth down of the game — a fourth-and-1 on Miami's final possession with 2:28 left — McDaniel had such a hard time getting into a play that his team committed a delay-of-game penalty . After the game, McDaniel said his staff had informed him that the Dolphins had picked up a first down on the previous play. They were setting up a call in the first place when they realized they were actually facing the fourth. And then, because they didn't have a fourth-down playcall ready, they were late in making the decision.
"The works came a little later than I would have preferred, at least once or twice," McDaniel said.
The Dolphins had to endure the delay of the game because the team spent all three timeouts in similar situations when McDaniel & Co. he couldn't communicate the game fast enough.
Overall, there was disarray from both teams at crucial moments. And that made for a tense and wild fourth quarter when almost anything seemed possible.
It looked like it was over when Skylar Thompson fumbled Mike Gesicki near the sideline on fourth-and-6 with 2:28 left. (And it was a tough play for Thompson, who had Tyreek Hill open and running up the middle.)
But you never knew with this game. It really came down to the last minute when Josh Allen took a knee. And Allen made enough big plays to get his team the win over Thompson, Hill and Jaylen Waddle. There will be no shortage of plays Allen wants back, including a handful of deep shots where he took unnecessary risks.
There was a silver lining to the mess. The Bills secondary had a pair of interceptions. Cornerback Kaiir Elam had a huge interception in the second half. But perhaps more notable was the interception by safety Dean Marlowe. He has taken over the starting role for Damar Hamlin, who went into cardiac arrest on the field in the Bills-Bengals game just a few weeks ago.
Hamlin attended the team's unveiling Saturday, according to McDermott.
"For him to be in the building, it brought smiles and tears of happiness to everybody," Marlowe said after the game. "All we needed was to see his face… It was amazing."
Allen finished the game completing just 59% of his passes for 352 yards, three touchdowns and two interceptions. He also had a fumble that Miami returned for a touchdown. That fumble came on one of Allen's seven sacks.
"The turnovers, they really hurt us," Allen said after the game. "They really let them back into the game."
Ultimately, his brilliance overcame his callousness, and that's how Buffalo came to win. And his most notable throw was probably his touchdown to wide receiver Gabe Davis with two minutes left in the third quarter. It wasn't crunch time, but it was the play that really helped Buffalo push to a point where they could protect their lead.
Buffalo advances to play the Bengals, if they win Sunday night, or the Jacksonville Jaguars next week. Buffalo's Super Bowl run continues.
Miami needed chaos to win with Thompson. And this he achieved. But I also needed great Hill and Waddle games. And neither receiver stepped up the way the Dolphins needed. Hill had just 69 yards on seven catches and Waddle had three catches on seven targets for 44 yards. They struggled with the separation. McDaniel struggled to get Thompson to do the right things inside the offense. And Miami simply looked like a team held back by its third string.
After the game, McDaniel spoke about the future with starting QB Tua Tagovailoa, who remains in concussion protocol.
"I think we all see him as the leader of this team," the coach said. "When it suits him to lead this team, we will take advantage of that opportunity. He is a great player with only improvement ahead of him."
But with a handful of other picks, the Dolphins could have a case of wandering eyes. And not just quarterback. There is reason to wonder if Miami could also make a head coaching change. McDaniel struggled mightily as the Dolphins lost six of their last seven games (including the postseason). It would be a mistake, in my view, for the Dolphins to fire their first year head coach. But teams make mistakes every offseason.
Miami could be heading into an awkward offseason where quarterback and coach will have to cross their fingers and hope GM Chris Grier and owner Stephen Ross are willing to sit.
Prior to joining FOX Sports as an AFC East reporter, Henry McKenna spent seven years covering the Patriots for USA TODAY Sports Media Group and Boston Globe Media. Follow him on Twitter at @McKennAnalysis.
FOX Sports Top Stories:
FOLLOW
Follow your favorites to personalize your FOX Sports experience
---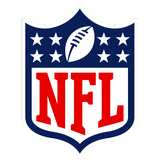 Get more from the National Football League Follow your favorites for information on games, news and more
---
---