Patrick Everson
FOX sports betting analyst
In a March Madness odds board that shows North Carolina, Duke and Kentucky struggling to varying degrees, Kansas and UCLA carry the water for college basketball's blue bloods. But not so much that the reigning national champion Jayhawks or the Bruins are the current favorites to win it all.
As Selection Sunday approaches, Houston remains at the top of the NCAA Tournament odds. And Alabama is right behind, along with Kansas, although the Crimson Tide has some serious issues off the court.
Do the Cougars or Crimson Tide have the goods to hoist the trophy on April 3? Could Kansas or UCLA get the job done? Is there a dark horse to watch out for?
WynnBet Senior Trader Matt Lindeman and avid college basketball bettor Andy Molitor help ponder these questions in the NCAA Tournament odds market.
Houston Hype
The Cougars are a strong 27-2 straight up (SU) this season and a more modest 17-12 against the spread (ATS). Heading into their last two games, Houston is riding SU's nine-game winning streak and is 18-1 SU in their last 19 games.
Suffice it to say, there's a lot to like about Kelvin Sampson's troops, who are +600 favorites at WynnBet's March Madness odds (+650 at FOX Bet). But Lindeman isn't sure Houston can turn it into a six-game winning streak during the NCAA Tournament, even with the stars seemingly aligned for the Cougars.
"Houston looks like a super cool story, with the Final Four in Houston and UH grad Jim Nantz calling his last Final Four," Lindeman said. "I think it's an absurd amount of pressure for a program that just hasn't shown that it has the ability to consistently beat talented teams. Their most impressive win of the last two seasons, a Sweet 16 win over Arizona. [last year]it was followed by a poor performance against Vilanova.
"Baylor blew them off the court in the [Final Four] two years ago. And Alabama has won both home-and-home meetings since then," Lindeman said, referring to the Cougars' 83-82 home loss against 'Bama last season and the 71- 65 this season. Usually occupied by Gonzaga, and we saw how that went for the Zags late in the tournament."
That said, a Houston title would not be good for WynnBet.
"We've priced the Cougars well the last few weeks and we don't do well if they take home the hardware," Lindeman said of a team that opened +1000 and at one point was a tidy +550.
Also worth noting: Other sportsbooks have seen a ton of Houston money come from Jim "Mattress Mack" McIngvale. The Houston furniture store magnate has three big bets on the Cougars: $1 million at +900 at DraftKings, $500,000 at +1000 at BetMGM and $500,000 at +900 at Barstool Sportsbook. With these three big bets, if Houston wins, McIngvale would earn $19 million, which, as usual, he will use to offset his latest furniture store promotion.
Molitor isn't surprised by Houston's success or its place at the top of the NCAA Tournament odds. However, it would take longer odds to bet on the Cougars.
"Houston's the favorite and they've earned it, and they shouldn't have stuck with anybody," Molitor said. "This will be the third straight season the Cougars have finished with a top-10 offense and defense under Kelvin Sampson. After a run to the Elite Eight last year, I think they're poised for another deep run . But it's hard to get excited about such a short price."
Troubled Tide
To put it bluntly, the Alabama basketball program faces a mountain of public scrutiny.
On the court, Alabama is 25-4 SU (16-12-1 ATS), and the Crimson Tide is the second +800 pick with Kansas in WynnBet's NCAA Tournament odds market. But as Lindeman pointed out, there is no certainty as to how things will play out in the coming weeks with the whirlwind surrounding the show.
"The Tide looks like the best team in the country if their entire roster is intact and on the court. But as we're learning, there's a chance that won't be the case here in a few weeks," Lindeman said as he noted the action has yet reached the Crimson Tide. "We've done everything we can to protect Alabama, but over the last month a lot of money has come in as it's come through the SEC game."
Alabama opened +4000 at WynnBet and at one point early on was as long as +7500 but more recently went as high as +600. Molitor echoed Lindeman with concerns about the Tide's off-court issues.
"Obviously, they have some pretty big distractions around the program right now. It's another future that's under 1/10th of what I'm shying away from," Molitor said as he noted the irony of Alabama in the hunt of a national basketball title. . "Although" Bama is a great school in a great conference, Kentucky and Florida have always overshadowed it. It would be funny if the basketball team ended up with a title the year the football team finally has a letdown."
Purdue's Zach Edey and Indiana's Trayce Jackson-Davis lead Andy Katz's best closers
FOX Sports' Andy Katz shares his top three tiers of college basketball's best closeouts.
Carrying the blue blood flag
It's been a tough year for some of the blue bloods, especially North Carolina, but also Duke and Kentucky. However, Kansas is right in the hunt for March Madness odds as it chases a second straight title, and UCLA is also seen as a contender.
Entering its final two regular season games, Kansas (24-5 SU, 14-15 ATS) is riding a six-game SU winning streak and is even bettering the bettors, going 5-1 ATS in this period WynnBet opened the Jayhawks at +1500 odds to win the NCAA Tournament, and for those paying attention, there was a point where you could take Kansas at +2500.
Now, however, Bill Self's team is the second choice at +800 with Alabama. And the punters are there.
"It's been hard to keep the money from the Jayhawks coming, which surprises me a little bit, given the punters are going to be asking them to repeat," Lindeman said. "There's no denying that they have the most impressive resume in the country, but from a power standpoint, they don't stand out."
Molitor is certainly a Kansas believer, and for that matter a Big 12 believer overall.
"I've fallen in love with basically all of the Big 12, and of the favorites, I see Kansas as the only team I'd be rooting for," Molitor said.
UCLA (25-4 SU, 16-12-1 ATS) joined Kansas in the opener at +1500 and was +2000 at its longest point. The Bruins are now WynnBet's fourth choice at +1200, joined by Arizona and Purdue. Lindeman and the rest of the risk room would love to see a Bruins championship.
"UCLA is one of our best results from contenders because we've been high on them and guarded them for most of the year," he said.
Riding the dark horse
When betting on NCAA tournament odds, some bettors hope to discover that hidden gem: a team with slightly longer odds to make a run and win the title, providing a better payout than pre-tournament favorites, or come far enough to create a potential hedging opportunity.
Molitor pointed out a couple of teams he thinks deserve consideration as the Big Dance approaches.
"Not much under the radar for a lot of smart minds in college basketball, but this is one of the best teams Creighton has ever put together," Molitor said, specifically noting what he called a "pretty elite defense."
That said, the Bluejays (18-11 SU, 13-16 ATS) are in a bit of a rut, going 1-3 SU in their last four games, following an eight-game winning streak. Creighton is +4000 at WynnBet.
"In that same range, I like a fully healthy TCU team that has played an absolute meat grinder of a schedule while missing some key players," Molitor said.
Most notably, standout point guard Mike Miles recently missed five games for the Horned Frogs. Miles now returns to the lineup for TCU (19-10 SU, 15-13-1 ATS), which is +3000 to win the title.
Molitor also pointed to a longer shot that he thinks deserves a look on the March Madness odds board.
"A deep exit would be San Diego State, which has had trouble shining and living up to tournament expectations in the past," he said.
The Aztecs are 23-5 SU (12-13-2 ATS), going 10-1 SU in their last 11 games, including a current six-game winning streak. WynnBet has San Diego State at +7500 to win the NCAA Championship.
"The Aztecs have assembled their best team since the 2019-20 roster," Molitor said. "Maybe they'll answer the 'what might have been' question since this tournament was canceled for a 30-2 squad."
Patrick Everson is a sports betting analyst for FOX Sports and a senior reporter for VegasInsider.com. He is a distinguished journalist in the national sports betting space. He is based in Las Vegas, where he enjoys playing golf in 110-degree heat. Follow him on Twitter: @Patrick E_Vegas.
FOX Sports Top Stories:
Play on FOX Super 6 every week for your chance to win thousands of dollars every week. Just download the Super 6 app and make your choices today!
---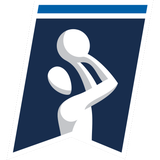 Get more from college basketball Follow your favorites for information on games, news and more
---