PHOENIX — Bruce Bochy kept his impenetrable eyes hidden behind black frames, fixated at home plate. The unflappable 68-year-old stood next to the dugout steps with his left hand cupping his chin. There was still one pitch, one strike, waiting to be dealt. Finally, Rangers reliever Josh Sborz delivered that strike, an 85 mph curveball that froze Ketel Marte. The game was over. The World Series had been won. 
Only then did Bochy's emotionless countenance morph into a full, wide-mouthed grin. He lifted his arms in the air as his coaches joined him in an über-tight group hug. Bochy held onto the dugout railing while his entourage squeezed him. After two pats on the back for bench coach Donnie Ecker, Bochy stepped out of the embrace and joined his players, the 2023 World Series champion Texas Rangers, on the field.
The Rangers' 5-0 win over the Arizona Diamondbacks in Wednesday's Game 5 secured Bochy's fourth title as a manager. He led the Giants to three championships last decade, the first of which coincidentally coming against the Rangers in 2010. After 13 seasons as San Francisco's manager, Bochy announced his retirement in 2019. It was only last year, when Bochy was managing Team France for its World Baseball Classic qualifier, that he felt the itch to return to the dugout.
"I was in Ravensburg, Germany, in the dugout last year, last October," Bochy said. "And I said, 'Man, I really miss this.'"
It was impeccable timing when Texas general manager Chris Young contacted Bochy last October, asking him to manage the Rangers, imploring him to lead the franchise to its first championship.
"Did I think I'd be sitting here in the World Series the next year? I mean, I knew that this organization was on the rise," Bochy said. "I was getting in the right situation. They wanted to get winning baseball back to Texas. But to imagine I'd be sitting here, no. I know how blessed I am."
It took a calming presence like Bochy's to keep the Rangers on track throughout their ebbs and flows this season. They were the only club in baseball this year to win and lose eight games in a row. The even-keeled skipper, who first took a managing job for the San Diego Padres in 1995, acknowledged that the Rangers' many injuries this season equated to more adversity than any of the other three San Francisco teams he led to championships. So, it took someone like Bochy, who treats every game the same — even Wednesday night's World Series clincher — to lead Texas to a place it had never reached before. 
But, even for Bochy, who helped the Giants organization end a 55-year title drought and win their first crown since moving to San Francisco, this championship was significant. The Rangers franchise had gone its entire 62-year existence without winning the World Series upon hiring him.
"It's special. I'm not going to lie," Bochy said. "It's special to come here in my first year with a team that was determined to play winning baseball and had never won a championship. But as far as me, that's a byproduct of what those guys did out there and what the front office did. I was along for the ride, trust me. I was very fortunate and blessed to be able to get back into baseball in this type of a situation.
"I was in Nashville just relaxing and had three years off, and to come back and be in this position, I've said it so many times, I'll say it again, I'm blessed."
Bruce Bochy talks Texas' World Series triumph: 'This is why I came back'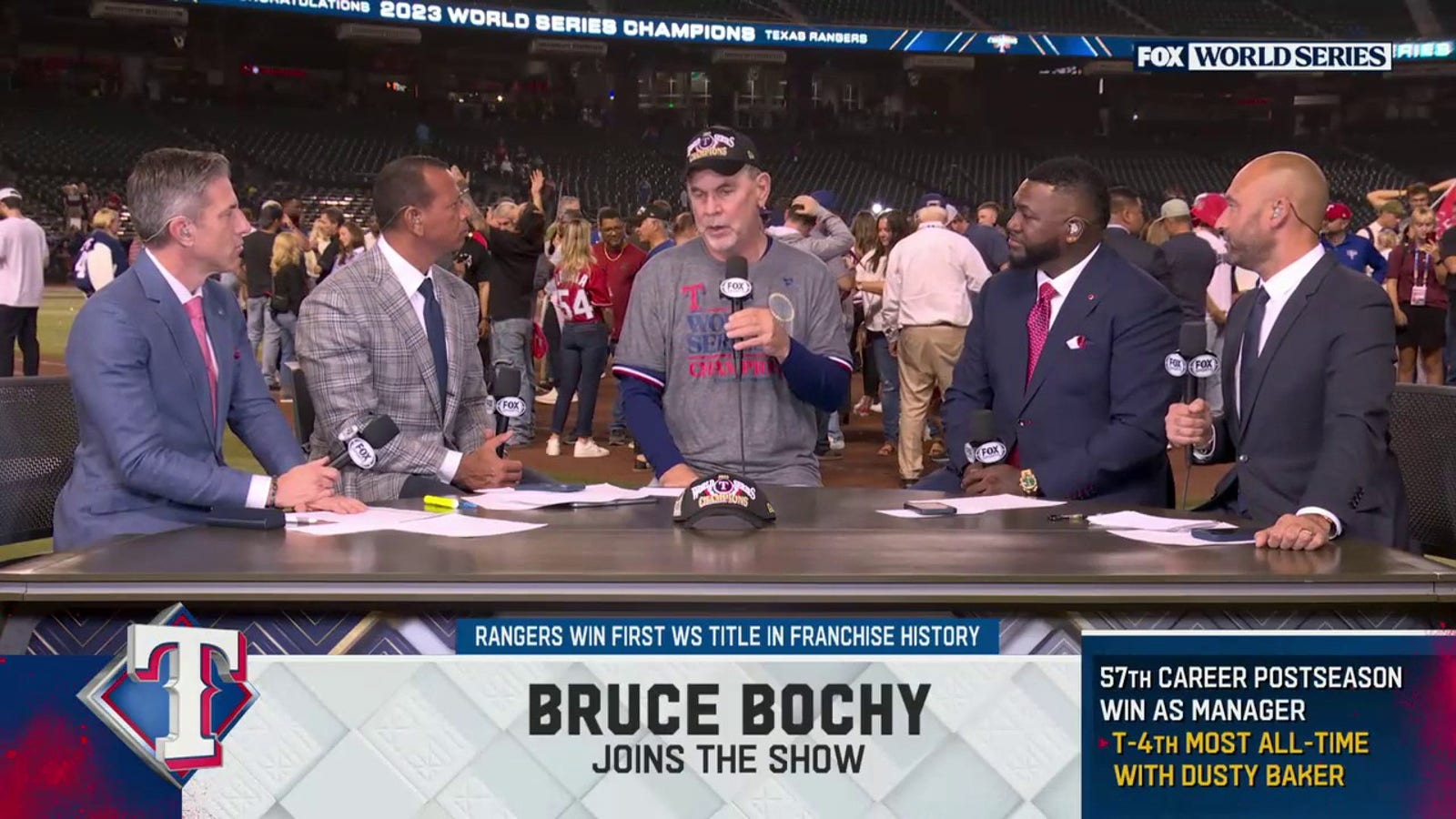 So are the Rangers, for having Bochy at the helm. He helped them stay focused, particularly on the road and in hostile environments, when it's easier to forget the game plan and give in to the crowd's distractions. Texas went 11-0 on the road this postseason, setting a new MLB record. Perhaps the group became too comfortable as road warriors. The Rangers' .333 home win percentage in the playoffs was the worst for a World Series champion in the divisional era (since 1969).
Nevertheless, Bochy's teams seem to find a way to prevail. He became the sixth manager to win four World Series, joining Casey Stengel (7), Joe McCarthy (7), Connie Mack (5), Walter Alston (4) and Joe Torre (4). 
"It's really overwhelming because of what those men accomplished," Bochy said of the company he now keeps. "I did run into Joe Torre a couple of days ago at the hotel and got to speak with him. I mean, what he did, the championships. But you look at that, and you know that you're benefiting from so many people, wells dug by others. And for me, to get into this situation, again, very fortunate.
"But to mention those names, I never thought in my wildest dreams when I started managing that I'd be in this position."
Bochy can stop dreaming now. His glorious managerial run is at 26 years (and counting?). And his next stop is the Hall of Fame.
Deesha Thosar is an MLB writer for FOX Sports. She previously covered the Mets as a beat reporter for the New York Daily News. The daughter of Indian immigrants, Deesha grew up on Long Island and now lives in Queens. Follow her on Twitter at @DeeshaThosar. 
Flippin' Bats: 
---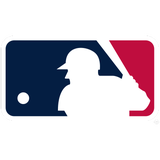 Get more from Major League Baseball Follow your favorites to get information about games, news and more
---