Litman Lake
Football and college football analyst
DALLAS — This was the show we came to see.
Caitlin Clark had 41 points, eight assists and six rebounds and Iowa beat South Carolina 77-73 in the Final Four. As the seconds ticked away, Clark dribbled under the basket, tossed the ball into the crowd and waved his arms up in his best Gladiator impression as if to ask the crowd, "Aren't you having fun?"
Clark literally willed his team to the national championship. After putting on a show in the Elite Eight, when she became the first player to record a 40-point triple-double in the NCAA tournament (women's or men's), we wondered how she would follow up that performance. Especially against top overall seed South Carolina, the defending champs who seemed destined to win back-to-back titles for the first time since UConn did it in 2016.
The Gamecocks were having a perfect season. They were supposed to become undefeated national champions, previously riding a 42-game winning streak dating back to last year's SEC title loss to Kentucky.
Clark didn't care. As everyone knows, it has been the magic show of the season. She's fearless like Steph Curry and exudes confidence and swagger like Diana Taurasi, who watched her in person here in Dallas. Clark plays to the crowd and can get up off the logo like it's an easy jump.
Except the funny thing about that Final Four win is that Clark didn't even have a 3. In fact, he went 5-of-17 from behind the arc. Iowa, which averages 37 percent per game from that range, was only good for 30 percent.
Iowa led 59-55 heading into the fourth quarter, but couldn't seem to sustain the style of play. South Carolina was too aggressive on the boards. Even though two-time Defensive Player of the Year Aliyah Boston wasn't playing, South Carolina could rely on 6-foot-7 Kamila Cardosa to make plays, and she did. But then Clark scored or assisted on every point in the fourth quarter, and by halftime, there was an overwhelming sense that the mighty Gamecocks were going down.
"Let's go Hawks!" Chants echoed throughout the American Airlines Center, and in fact, it seemed like the entire crowd of 19,288 fans was with him.
Iowa came out hot to start the game. The Hawkeyes took off early and jumped out to a 22-13 lead after one quarter. South Carolina coach Dawn Staley tasked several players with guarding Clark as Kierra Fletcher, Raven Johnson, Laeticia Amihere and Bree Hall did their best. But it didn't matter because Clark outplayed them all and had 19 points and six assists at the half. A stat line that most players would be happy with at the end of a game. Iowa pushed the tempo, forced turnovers and made the Gamecocks uncomfortable. Boston even got out early in the first quarter with two fouls and sat on the bench until halftime. He played eight minutes in the first half.
Iowa defied all odds and still won. South Carolina outscored Iowa 49-25, its bench scored 38 points and had 24 second-chance points to Iowa's eight.
It's just a testament to the legendary reputation Clark is building.
And the best part for fans everywhere is that no matter what happens in Sunday's title game, Clark is only a junior and has at least one more season left at Iowa.
Laken Litman covers college football, college basketball and soccer for FOX Sports. He previously wrote for Sports Illustrated, USA Today and The Indianapolis Star. She is the author of "Strong Like a Woman," published in the spring of 2022 to commemorate the 50th anniversary of Title IX. Follow her on Twitter @LakenLitman.
Read more:
---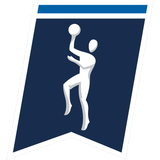 Get more from women's college basketball Follow your favorites for information on games, news and more
---