Litman Lake
Football and college football analyst
ATLANTA — CJ Stroud stared into space.
It had been roughly 30 minutes since Georgia beat Ohio State 42-41 in the College Football Playoff semifinal at the Peach Bowl on Saturday, and the two-time Heisman Trophy finalist was still very much processing it.
As the clock struck midnight on New Year's Eve, Buckeyes kicker Noah Ruggles missed a potential 50-yard field goal that would have sent his team to the national championship.
Had Ruggles' kick gone through the uprights, Ohio State would have returned home to Columbus on Sunday to begin game planning for TCU, which upset Michigan in the Fiesta Bowl earlier in the day. They would then head to Los Angeles in a few days to begin preparing for college football's biggest prize.
Instead, the season is over.
Georgia stuns Ohio State with late rally in Peach Bowl
And so Stroud sat in his Ohio State jersey and sweatband. He was despondent and heartbroken, sitting next to Ryan Day and defensive lineman Zach Harrison, asking questions about what had just happened.
"I can't say too much about how we battled," said Stroud, who completed 23 of 34 passes for 348 yards and four touchdowns with no interceptions despite being sacked four times.
"We kept swinging, we kept fighting, we kept swinging, we kept fighting. Sure, you're going to regret some plays, hopefully do this, hopefully do that. But at the end of the day, he's a man. in the arena. It's hard to do what we do. You have to be happy in these moments. Of course I'm not sitting here smiling and happy. Of course you want to win things like this and it means a lot to us. I want say, me and Coach Day, man, like we're up early every morning on the phone constantly, whatever we can do to win and put smiles on people's faces. It's hard."
Unlike the Michigan loss, when the Buckeyes' future was unknown (they didn't fall to the No. 4 playoff spot until the following week), the aura felt different Saturday night at Mercedes-Benz Stadium. The day was oddly upbeat for a coach who had just lost a playoff game by such a narrow margin. Stroud spoke with confidence and resilience, offering high praise for his head coach and the program he will soon leave behind as he is expected to be a top pick in the NFL draft.
Maybe that's because Ohio State silenced some of its doubters and answered some pressing questions. Heading into this game, there was a lot of talk about how Ohio State might respond to Georgia five weeks after its second straight demoralizing loss to Michigan. Would they let The Game plan on their preparation? Would they be intimidated? Was the program at a crossroads? Was there legitimacy to worry that Day wouldn't be the guy to lead Ohio State to a national championship when the Buckeyes are a national championship or reject type of program?
After Saturday's result, the lingering questions probably boil down to this: Is it a one-point loss in a CFP semifinal against the reigning national champions to alter, if not completely erase, the current narrative that the state of 'Ohio isn't set up to be a perennial powerhouse like Georgia and Alabama?
After losing to Michigan, Ohio State went right back to work, before the Buckeyes knew they would be playing Georgia. With Stroud as a leader, the players were back in the weight room and racking up extra reps on the field, even before USC's loss in the Pac-12 championship dropped OSU to the fourth and final playoff spot. Then, in the 35 days between the Michigan and Georgia games, Day said his team took 1,500 reps during its bowl practices in anticipation of that matchup. They even had an analyst who charts it. This was reduced to an average of 42 repetitions per day.
It almost paid off. Ohio State came so close to pulling off an upset.
Late in the fourth quarter, Stetson Bennett led Georgia on a five-play, 72-yard drive to take a one-point lead. They left 54 ​​seconds for Stroud to do something. The two-time Big Ten Offensive Player of the Year made smart plays, such as the 27-yard scramble to the UGA 31-yard line, and threw the ball on third down when Georgia went all-out blitzing, setting up the final field goal attempt.
"It doesn't mean anything if you don't win, though," Day said. "And I think that's probably what hurts the most is when you put so much work and so much energy and so much time into something, and you're right there and you don't get the win.
"This is a performance business, and you win, or you lose, and we lost the game. That's what hurts us. And that's what it is. We're here to win, and it didn't happen."
There was a sense that Day's seat might have felt a little warmer after the Michigan game. Stroud was quick to defend his coach, praising his game plan and decision-making Saturday, including the first call after Stroud ran to the 31-yard line on the final drive. Day called a running play for Dallan Hayden, who was tackled for a 1-yard loss.
Day explained that the thinking was that they still had two timeouts and a couple of yards could have helped the field goal. He said he wouldn't have changed the call despite not running, and Stroud quickly chimed in to say, "it was a good call, a great call."
Ohio State also gave up some explosive plays against Georgia, similar to what it allowed against Michigan. There was a 52-yard Kenny McIntosh run up the middle in the first half that would have been a touchdown had the running back not tripped on the turf (it still set up a Georgia touchdown two plays later). And there was Bennett's 76-yard touchdown bomb to Arian Smith in the fourth quarter to make it a three-point game. But Day explained that while limiting big plays like that was something they worked so hard to avoid, this time was different.
"The difference was in this game it didn't get us down," Day said. "We kept swinging and fighting, and we just kept doing it.
"But call it what it is. If we're going to win these games, we can't give up those big, explosive plays. It's hard to come back from them. But there were still a lot of positives out there. ."
Ohio State matched Georgia's energy and physicality and relentless attitude, and for the most part, was in complete control. The Buckeyes came up short this time.
"Let's call it what's there. They're defending national champions, undefeated," Day said of Georgia. "They're a good team. But I don't think there's a guy in the locker room that doesn't feel like we shouldn't have won the game. Again, that's part of this thing that's going to sit in our stomachs for a long time. of time".
Read more:
FOX Sports Top Stories:
Laken Litman covers college football, college basketball and soccer for FOX Sports. He previously wrote for Sports Illustrated, USA Today and The Indianapolis Star. She is the author of "Strong Like a Woman," published in the spring of 2022 to commemorate the 50th anniversary of Title IX. Follow her on Twitter @LakenLitman.
---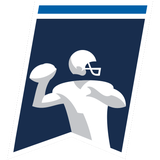 Get more from college football Follow your favorites for information on games, news and more
---
---