The first time Dodgers hitting coach Robert Van Scoyoc met JD Martinez, he was watching the Astros outfielder take batting practice at Angel Stadium.
That was 10 years ago, and Van Scoyoc was a private batting instructor operating alongside training partner Craig Wallenbrock. They had worked with some Astros players, a group that included All-Star catcher Jason Castro, and were friends with a couple of Houston coaches who invited them to the ballpark and asked if they were interested some player
"I spoke out of turn and said, 'That guy,'" Van Scoyoc said. "JD"
Van Scoyoc noted the long, loose levers and explosiveness of Martinez's swing.
"It jumped off the page at me," Van Scoyoc continued, recognizing tools that others did not.
Through his first three seasons in the major leagues, Martinez had offered nothing to suggest a particularly long major league career, combining for a .688 OPS with 24 homers in his first 252 games. By the end of the 2013 season, Martinez was ready to try anything. He admired Ryan Braun's swing, and when he learned that Braun and some of his Astros teammates had worked with Wallenbrock, he asked Castro for a phone number and flew to California to meet the hitting coaches who 'they would help save his career.
By this point, Wallenbrock estimated that he had already worked privately with at least 30 big leaguers. While some hit gurus may take to social media to flaunt their accomplishments, Wallenbrock, 76, doesn't use Facebook and has gone years between posts on Twitter. He grows his rolodex through word of mouth.
After an underwhelming college career, followed by longer stints as a college coach and major league scout, Wallenbrock began his work as a private instructor. That's how he met Van Scoyoc, who was among a group of high school students who benefited from Wallenbrock's batting lessons in the early 2000s.
Van Scoyoc played college baseball at Cuesta College, but his career ended there in part because of a nagging back problem. He thought coaching might be in his future, so he contacted Wallenbrock about an apprenticeship.
Wallenbrock, who has had both hips replaced and an ankle fused, immediately realized what a physical help Van Scoyoc would be. But it was more than that. Van Scoyoc, 40 years Wallenbrock's junior, was also more in tune with modern electronics and metrics. They eventually set up base in Santa Clarita, California, transforming a warehouse into their impact facility. Major league hitters began to take notice.
Everything Wallenbrock did, he wanted to prove scientifically. His goal is not to train players but to teach them how to train. He wants to let them go, make them obsolete because they both understand their swing and how to correct themselves. Wallenbrock and Van Scoyoc are staunch advocates of film study, making observations of what the best players do and understanding and defining those moves for the benefit of their students.
Dating back to the late 1990s, Wallenbrock would lead successful seminars explaining his methods. Those clinics grew. General managers and big league hitting coaches and coordinators began attending. In one of the first seminars, Wallenbrock made a statement: "I said, 'Guys, we want line drives.' We want the ball to go up, but we're going to miss it. And your foul better be a pop fly than a ground ball."
With the help of Van Scoyoc and statistics from the Elias Sports Bureau, he explained how batting averages were higher when the ball was hit in the air versus on the ground. In some ways, Wallenbrock and Van Scoyoc sparked baseball's obsession with pitch angle, even though they never used those terms with their hitters. His goal is to get to know them individually, and then find the best way to achieve efficiency in their swings and movements. It is not a one-size-fits-all approach.
"If you come looking for an overnight solution," Wallenbrock said, "you're going to miss out."
Martinez understood everything. When he traveled to meet with Wallenbrock and Van Scoyoc, he was self-aware, completely ready to start over and rebuild a swing that felt lost.
"I remember the hunger he found," Van Scoyoc said. "I was in the cage the day after the season ended and I was incredibly driven."
That offseason, when Martinez was released by the Astros and signed with the Detroit Tigers, he stayed in touch with his new private tutors and continued to send them film. Van Scoyoc and Wallenbrock would analyze what they saw and report back to him.
When Martinez wanted one of the trainers to stay with him for a week, Wallenbrock was preparing for his first hip replacement. He suggested that Martinez work with Van Scoyoc, who was a similar age.
"That's the point where we passed the baton," Wallenbrock said.
Elevating the ball more with his modernized swing, Martinez hit 23 homers in his first year with the Tigers in 2014. He then hit 38 homers the following year in his first All-Star season. In 2018, he was signing a nine-figure deal with the Red Sox. Fast forward to today, and only five players since 2014 have hit more home runs than Martinez.
During this time, he formed a close relationship with Van Scoyoc. They became the best of friends. As the years went by, Martinez's stock rose while Van Scoyoc's profile grew, though that was never the hitting coach's intent.
"You want to work with a player, and the goal is to make every guy as good as humanly possible, and you do everything you can to help him," Van Scoyoc said. "An unintended consequence of this is that there is some added benefit personally."
Van Scoyoc and Wallenbrock became successful consultants for the Dodgers. More success stories followed, including Chris Taylor, whose career took off in Los Angeles with a sea change under his watchful eye. Van Scoyoc left for a brief stint to become a hitting strategist with the Diamondbacks before rejoining the Dodgers in 2019 as hitting coach, a remarkable development for a 32-year-old who has never play beyond college. He has remained in that position ever since, while Wallenbrock now operates his hitting clinic out of Pasadena, where he can occasionally work with professional players in the mornings before heading to Dodger Stadium.
Martínez will no longer have to travel far to be part of this group. The proximity of their hitting coaches played a big role in the Dodgers' choice this offseason, but the reasons and meetings went beyond that.
Five years after winning a championship with Mookie Betts in Boston, the two will team up again playing for the Dodgers franchise that beat the 2018 World Series. The former Red Sox teammates grew close in their first year together , doing additional baptism practices within a few days of the meeting. They stayed in close contact ever since, building a bond that Martinez said will exist for the rest of their lives.
"I loved his mentality," Betts told FOX Sports. "It's a roller coaster. He wants to be great. This is me. I want to be great. After two weeks [in Boston]I feel like we've become best friends."
Martinez had joked with Betts about meeting him at some point. It started to look more like a possibility last year as rumors circulated about the Dodgers' interest in Martinez before the trade deadline.
Now, it has come true.
"He's not just a baseball friend, he's a real good friend of mine," Betts said. "When I see him, I don't see baseball. I just see, this is my guy."
It's a similar relationship Martinez has with Van Scoyoc, which the Dodgers hope will add to the 35-year-old's comfort as he tries to regain the form that made him one of the game's most feared power hitters.
Five years ago, Martinez hit 43 home runs with a 173 OPS+ while leading the majors with 130 RBI. Last year, Martinez was still an above-average hitter, but the All-Star saw his slugging rate and exit velocity dip slightly as he hit 16 homers with a 117 OPS+. Still, he feasted on fastballs and showed enough pop to convince the Dodgers to make him their designated hitter.
The quasi-elite level of DH
Ben Verlander and Alex Curry lead the MLB designated hitters and have the Dodgers' JD Martinez in the second tier. Do you agree?
"I think there's a lot of levers we can pull, and we've already done a lot of that this offseason," Van Scoyoc said. "I still see enough hitting talent to get a lot of production."
That's what the Dodgers are counting on after letting Justin Turner go to Boston and signing Martinez to a one-year, $10 million deal in December. The move was to be mutually beneficial. The five-time All-Star wasn't going to consider a rebuilding team. In Los Angeles, Martinez could compete for a World Series title surrounded by lifelong friends who brought him some of his greatest baseball joys and helped sustain his career through '13.
The fit jumped off the page.
"It was always in the back of my mind that I could end up here," Martinez said. "I'm happy. This is where I wanted to be."
Rowan Kavner covers the Dodgers and NL West for FOX Sports. He previously served as editor of the Dodgers' digital and print publications. Follow him on Twitter at @Rowan Kavner.
FOX Sports Top Stories:
---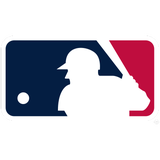 Get more from Major League Baseball Follow your favorites for information on games, news and more
---