Jordan Shusterman
FOX Sports MLB Analyst
One of the most ridiculous hot-stove sagas in baseball history has finally reached its epic conclusion, it seems.
Star shortstop Carlos Correa will be … on the same team he played with last year.
When you put it like that, what's the big deal?
Regardless of the context, players who stick around in free agency are always inherently less interesting than finding new leads elsewhere. In this case, however, the path we've taken to arrive at the traditionally less intriguing result has been anything but normal.
At the start of this historic offseason of spectacular spending, it was clear that the Twins were going to make a sincere effort to retain Correa, the superstar who almost fell into their lap after a very different sequence of events but similarly improbable last offseason. By all accounts, there was mutual interest in a meeting.
But it's free agency. Money talks. And two separate times in the past month, reported offers from the Twins were blown out of the water by bigger-market teams with boatloads of cash to spend. Aside from the fact that it happened with two different teams in the same winter, it wasn't at all unusual to see such a sequence with a high-profile free agent.
What was unusual, of course, turned out to be Correa's physical condition, specifically the condition of his right ankle, which he had surgery on in 2014. While Correa didn't miss time for it, both the Giants and the Mets expressed great concern about how the ankle would hold up over the course of a long-term deal. When the Giants backed out just before they prepared to bring up Correa, the Mets came forward with a big offer of their own, snubbing San Francisco the chance to restructure a potential contract. But once the Mets communicated similar concerns about the ankle to Correa's agent, Scott Boras, they began several weeks of negotiations to try to reach a modified deal.
As the days passed and the Mets failed to reach a consensus with Correa's camp on the appropriate contract language regarding possible protection in the event of an ankle injury, it appeared the window was closing to open slowly for Minnesota to continue its efforts to retain Correa, a goal that had never wavered while Correa had yet to put pen to paper on another franchise.
Reports surfaced Monday night that, for the first time all offseason, the Twins had emerged as Correa's legitimate favorites. By Tuesday afternoon, he had agreed to a new deal, a third deal!!! — this one guaranteeing far less than his initial deal with San Francisco a month ago, but still a huge amount for a player whose medical was clearly a legitimate red flag moving forward.
After spending the past year qualifying any speech from Correa with the assumption that he would eventually settle and take his talents elsewhere, it turned out that Minnesota might have been the best place for him all along. Now, he'll be a twin for at least the next six seasons, and possibly the next 10.
Skeptics can point to this meeting and point out that Minnesota just finished 78-84 with Correa in tow:
They already had it. What will really bring him back?
The Twins' downfall in 2022 had little, if anything, to do with Correa. A promising first half was derailed by several key injuries, especially to a pitching staff that might be too thin to contend for a division title to begin with. Correa, meanwhile, recorded 590 plate appearances and posted the Highest wRC+ of any shortstop in baseball. He did his part, and everyone knows that a superstar doesn't make a good baseball team.
Beyond the stats, it's clear that Correa also made a serious impact in the Twins' dugout, adding a unique combination of immense postseason experience and advanced analytical expertise — an ideal combination to bring into a packed clubhouse. of young hitters looking to establish themselves at the big league level.
The Twins' terrible second half doesn't negate Correa's effect on this organization both on and off the field. Even after opting out of his contract shortly after the season, Correa was clearly still connecting with his teammates.
While Correa going out on the most lucrative offer in free agency seemed likely, that never made the Twins the right fit for the player and the person. Sure, he could have been the new face of a Giants franchise desperate for a cornerstone. Or he could have been a luxury addition in Queens to an already star-studded Mets roster. But regardless of what the standings showed at the end of 2022, all signs pointed to "Carlos Correa, Minnesota Twin" being a resounding success.
As Correa himself said, he is the product. If they wanted it, they just had to go get it. The process may not have been as simple, but the end result is still the same. The Twins always wanted him back. It cost a certain amount of money, and a certain level of risk associated with his ankle moving forward, but they went for it.
Correa's return also raises several questions about Minnesota's 2023 outfield lineup, especially in relation to the other moves they've made this offseason as the Correa saga dragged on. For example: If Correa was ready to slide into third base with the Mets for Francisco Lindor, could he do the same for the November acquisition of Kyle Farmer? I'll bet not, but the hot corner is still something of a question mark considering the Twins dealt Gio Urshela to the Angels. Urshela wasn't just the Twins' primary third baseman, he was one of their most reliable hitters alongside Correa. With him gone, will Minnesota rely on Jose Miranda full-time defensively at third? Or Luis Arráez is there a better profile than at the beginning? Then there's the question of what to do with top prospect Royce Lewis now that Correa is committed
Still, these are all good problems to have. I'm sure Rocco Baldelli is relishing the challenge of organizing his pitch around Correa rather than going forward without the superstar.
Had Correa re-committed to the Twins on a long-term deal at the start of the offseason, it would have been a much simpler and more enjoyable meeting to process and analyze. Minnesota loved having him, loved being there, and they managed to extend their partnership beyond the initial unexpected marriage.
Instead, the ridiculous events of this offseason have ensured that the rest of his major league career will now be viewed through the lens of a series of what-ifs, both looking back and forward. What if the Giants had gone beyond the original 13-year deal? What if the Mets had ironed out the details and successfully paired Correa and Lindor for the next decade a la Derek Jeter and Alex Rodriguez? What if Correa stays healthy and is a perennial MVP candidate? What if your ankle actually becomes a problem much sooner than any of us think?
Decades from now, his baseball reference page and transaction record won't reflect the fact that both the Mets and Giants will undeniably be linked to Correa for the rest of his career. Whether their respective last-minute decisions to move away from shortstop prove prudent remains to be seen.
Meanwhile, the Twins, who many still can't believe they ever had Correa in the first place, will soon head into spring training after somehow accomplishing the seemingly impossible at several winter junctures : Retaining one of the best players in baseball for the long haul.
Jordan Shusterman is half of it @CespedesBBQ and a baseball writer for FOX Sports. He has covered baseball throughout his adult life, mostly for MLB.com, DAZN and The Ringer. He's a Mariners fan who lives in the Eastern time zone, which means he loves a good 10pm first pitch. You can follow him on Twitter @j_shusterman_.
FOX Sports Top Stories:
---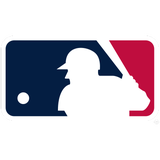 Get more from Major League Baseball Follow your favorites for information on games, news and more
---
---