David Helman
Dallas Cowboys Insider
CeeDee Lamb is making this look easy. Maybe a little too easy — and maybe that's the point.
The Cowboys' All-Pro receiver is off to the hottest start of his young career, tallying 15 catches for 220 yards through the season's first two games. That total is good enough to slot him sixth in the league.
Much more interesting than that, Lamb is easily off to the most efficient start of his career. With just 17 targets in these two games, he's caught 88% of the balls thrown his way. That's substantially fewer opportunities than fellow league leaders like Justin Jefferson and Puka Nacua, who sit at 25 and 35 targets, respectively. 
According to SumerSports, Lamb currently ranks third in the NFL in yards per route run, averaging 3.44 yards every time he sprints off the line. The only guys in the NFL doing better? Perennial playmakers Tyreek Hill and Mike Evans.
The obvious factor: CeeDee Lamb is extremely good at football, and he has a very capable quarterback making these decisions to target him. But though those things are true, there might be something else happening here. Lamb's catch rate to this point in his career has hovered in the high 60s, so 88% is an eye-popping number. 
With all due respect to Lamb's ability, perhaps there's some quality coaching at work — an interesting idea, given that this is Mike McCarthy's first time back in the saddle as a playcaller since 2018.
Watching these two games against New York's Giants and Jets on TV, it seemed like the Cowboys were finding ways to scheme Lamb into wide-open space. Having spent an hour or two with the game film, I can confirm that to be the case — and in even more intriguing ways than I might have guessed.
To clarify one more time: a bunch of Lamb's production comes simply from being a phenomenal talent, and from having a quarterback in Dak Prescott with the trust and the cajones to fire him the ball and expect good things to happen.
But by my count, six of his 17 targets to this point have come on play calls that were clearly designed to break him open into an easy throw and catch, and they worked to perfection.
You've likely seen some of these clips floating around social media or diagrammed in other writers' work. Against the Giants in Week 1, the Cowboys essentially drew up a meadow of open grass around Lamb by lining him up in trips with Brandin Cooks and Jake Ferguson, who each ran rub routes to spring him out of his wheel route for an easy completion. The result: 49 yards.
Last week against the vaunted Jets defense was truly a master class, though. Lamb finished the game with 11 catches for 150 yards. Of that total, five catches for 59 yards came on looks where he had at least four — if not six or 10 — yards between himself and the nearest defender.
You can see it in some classic ways. There's a bubble screen, dropping Lamb behind the line of scrimmage behind blockers with a chance to run. There are more rub routes, such as Jalen Tolbert's fantastic job in the second quarter of occupying a Jets safety so Lamb can catch a routine out route with no one near him. Encouragingly, you can see Prescott motioning Lamb away from Sauce Gardner, opting to give his best wideout a free release away from one of the game's best corners.
Then, there's the fun stuff — such as a 7-yard gain on a screen that saw Lamb engage defensive end Bryce Huff as a blocker, only to spin away and settle at the line of scrimmage for a wide-open throw. 
How about Lamb's last touch of the day? With the game well in hand, Prescott motioned rookie running back Deuce Vaughn through the backfield and pump-faked a swing pass out into the flat. The misdirection caused two defenders to bite, freeing up Lamb on another wheel route. Further downfield, Michael Gallup made sure to get in a safety's way, and all of a sudden Lamb had the entire near boundary to himself for a 21-yard gain.
This stuff would be interesting in its own right. Good teams create easy touches for their best players, and Lamb's average yards of separation for the season is currently at 3.8 — up a noticeable tick from last year's number of 3.1.
NFL Power Rankings: Justin Fields & Bears drop, Micah Parson leads Cowboys' rise
What takes it to another level is the fact that McCarthy is showing a tendency to do these things in crucial situations. Of these six schemed-up touches, four have on third down. A fifth came on a 1st & 15, with the Cowboys needing to earn back lost yardage due to a false start penalty. Maybe it's common sense to create easy wins in these scenarios, but it sure does feel encouraging that the Cowboys realize that.
The irony is that Lamb has done a lot of this without the benefit of added firepower. Cooks missed Week 2 with a sprained MCL, and Gallup is currently last in the NFL in yards per route run. To be fair to Tolbert, he continues to impress in his opportunities. But it's still fair to assume Lamb was a focal point of the Jets' game plan, and it didn't matter.
Two weeks is too small of a sample size to make any big assumptions about the season, but Mike McCarthy seems to understand the value of making life easy for his best players. That's going to make life hard on the Cowboys' opponents.
David Helman covers the Dallas Cowboys for FOX Sports. He previously spent nine seasons covering the Cowboys for the team's official website. In 2018, he won a regional Emmy for his role in producing "Dak Prescott: A Family Reunion" about the quarterback's time at Mississippi State. Follow him on Twitter at @davidhelman_.
---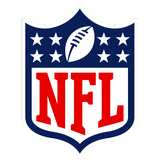 Get more from National Football League Follow your favorites to get information about games, news and more
---