Michael Cohen
College football and college basketball writer
In late November, a few weeks before the coaching carousel detoured him to Louisville, then-Purdue head coach Jeff Brohm appeared on a Zoom call to preview the program's maiden trip to the Big Ten Championship.
The Boilermakers had won the league's West Division, a group best known for dropping nine consecutive title games to any challenger emerging from the East. Oddsmakers expected more of the same in 2022, making undefeated Michigan a 15-point favorite. And the more Brohm studied the Wolverines on film, the more he saw a team capable of finishing the season undefeated, including College Football Playoff games.
"To me," Brohm said, "that's what the Big Ten is known for: great defenses and great running games. And if you can add the passing game, then you really have a chance. In this conference, you're going to have at least a month of bad weather games, and you need to be able to do things other than just extend the ball and throw it.
"So I think your best teams statistically are doing exactly what Michigan is doing. They can pound the football. They can do it on you. They have a lot of different sets. They can spread you out when they need to. They play excellent defense. And , now, they have the element of a very athletic and talented quarterback that allows them to throw the ball vertically. A lot of big plays in that passing game, throwing the ball over their heads and taking advantage of that. So I think you just have put it all together and you have a recipe for a national championship team."
How should Buckeye fans feel about Ohio State?
It was hard to argue with Michigan's credentials on paper. The Wolverines entered the CFP ranked third nationally in rushing offense and had a defense that ranked in the top five in scoring, rushing, passing efficiency and first downs allowed. So when sophomore quarterback JJ McCarthy tore Ohio State apart for 263 yards and three touchdowns, finally complementing the ground game with bona fide aerial prowess, it certainly looked like Jim Harbaugh's team had the total package.
But for the second straight year, Michigan's strengths were neutralized on the sport's biggest stage in a 51-45 loss to Texas Christian that exposed some of the same weaknesses uncovered in the Orange Bowl in last year. And when Ohio State fared no better in a 42-41 loss to Georgia later that night, questions about the veracity of a Big Ten team winning the national title for the first time since do the Buckeyes in 2014 surfaced one night. two southern schools rejoiced.
"When you put so much work and so much energy and so much time into something, and you're right there and you don't get the win," Ohio State head coach Ryan Day said in a hushed voice of disappointment "This is a performance business, and you win or you lose, and we lost the game. That's what hurts us. We're here to win and it didn't happen."
There are two lenses through which to view the 2022 campaign for Midwestern football fans. Donning a set of rose-colored glasses means appreciating the Big Ten as the second league to have two teams reach the national semifinals in the same year, a feat accomplished for the first time by the Southeastern Conference. Its two participants, Michigan and Ohio State, lost the Fiesta Bowl and Peach Bowl, respectively, by a combined seven points, with both programs having a chance to win in the waning seconds. And after two decades of regression, Harbaugh's claim to his alma mater's place in the college football pantheon is a blessing for the sport.
"We fought our hearts out," McCarthy said in the postgame press conference before walking off after answering just one question. "There's a lot of things we could have done better. I can't wait to see the tape. But we'll be back, and I promise."
Another non-conference schedule in 2023, along with the returns of star players such as McCarthy, tailback Donovan Edwards and inside linebacker Junior Colson, means the Wolverines have a good chance of earning their third consecutive CFP berth next season. But to avoid another loss, Harbaugh's team will need to address some of the gaps — speed, strength, toughness and game planning — that exposed Georgia and TCU, as Michigan learned the difference between simply making the semifinals and get over the hump
How TCU eliminated Michigan
There should be genuine concern for Harbaugh and co-offensive coordinators Sherrone Moore and Matt Weiss that an offensive line crowned the best in college football for back-to-back seasons was outscored both times it faced a highly ranked opponent from beyond the Big Ten. . Last season's Wolverines surrendered 30 quarterback pressures, four sacks and seven tackles for loss to a historically talented Georgia defense loaded with NFL draft picks. This year's Wolverines were pounded for 20 quarterback pressures, four sacks and 13 tackles for loss by an undersized TCU front that only has one pro safety.
The fact that Michigan entered the Fiesta Bowl allowing just 4.3 tackles for loss per game speaks to how poorly the offensive line performed, and the Horned Frogs finished with a 263-186 advantage in rushing yards.
Left guard Trevor Keegan, who said the Wolverines got overwhelmed, finished with his worst career blocking grade of the year at Pro Football Focus. Left tackle Ryan Hayes and center Olu Oluwatimi, who won both the Rimington Award and the Outland Trophy, had the 10th best marks of the campaign. None of Michigan's starting linebackers produced grades above their individual season averages when their backs needed them most.
"We talked all week leading up to the game how important it was going to be to play physical," TCU head coach Sonny Dykes said in his postgame press conference. "And I thought we were definitely the most physical team on the field tonight."
Equally troubling were the defensive breakdowns suffered by both Big Ten programs that underscored their inferior talent and speed at the second and third levels.
The Wolverines, whose first-year defensive coordinator Jesse Minter was a Broyles Award finalist, fell short of a season-high 11 tackles in a win over Illinois, according to PFF . Minter's aggressive, intense approach left his defenders vulnerable in the back end, and cornerback DJ Turner blew up trying to bring down tight ends Taye Barber and Quentin Johnston with a pair of touchdown passes for a total of 81 yards . In the running game, where the Horned Frogs averaged 6.4 yards per carry, the tandem of Kendre Miller and Emari Demercado combined to force eight missed tackles.
Across the country, Georgia produced similarly explosive gains against Ohio State to extend the upset finish to an exemplary first season for defensive coordinator Jim Knowles, like Broyles Award semifinalist Minter. Day had plucked Knowles from Oklahoma State and made him one of the highest-paid coordinators in the country, with a directive to build a defense capable of beating Michigan and provide postseason leverage to a perennially explosive offense. But a handful of long touchdowns doomed Ohio State in its loss to the Wolverines earlier this season, a game in which the secondary emerged victorious after Knowles stacked the box, and the Bulldogs capitalized on that same weakness
Seven different Georgia players caught passes that gained at least 20 yards Saturday, capped by a 76-yard touchdown run to Arian Smith that twisted safety Lathan Ransom in coverage. Quarterback Stetson Bennett completed 23-of-34 passes for 398 yards and three scores to outlast his counterpart, CJ Stroud, and keep the Bulldogs' dream of back-to-back titles alive. Stroud had arguably the best game of his career with 348 yards and four touchdowns, but will leave Ohio State without playing in a championship game.
"We gave up some explosive plays again," Day said. "And it was something we talked about for a long time is avoiding the big play. I think the difference was in this game it didn't get us down. We kept swinging and we kept fighting, and we just kept doing it . . .
"But call it what it is: If we're going to win these games, we can't give up those big, explosive plays. It's hard to come back from them."
Understanding the recipe for winning a national title is one thing. Gathering the right coaches and players to pull it off is another.
Read more:
FOX Sports Top Stories:
Michael Cohen covers college football and basketball for FOX Sports with an emphasis on the Big Ten. Follow him on Twitter @Michael_Cohen13.
---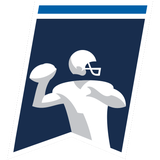 Get more from college football Follow your favorites for information on games, news and more
---
---