Super Bowl LVII marks the third time in five years that quarterback Patrick Mahomes and the Chiefs have played for the title.
Coming off a regular season that will likely earn him his second MVP, Mahomes has been valiant in the postseason while playing through injury. His ability to maintain excellence despite a sprained ankle was crucial for Kansas City to hold off the Jaguars and get past the Bengals.
Suffice to say, the quarterback's brilliance isn't lost on his teammates. Just ask JuJu Smith-Schuster.
"The reason he's such a good quarterback is no matter who's on the field, and you could even see him last game, he's going to make plays with anybody on the field," Smith-Schuster said of Mahomes on the night opening of the Super Bowl. "Multiple guys went down, and he still made it happen. And his feet, too, once he gets out of that pocket, the play just starts. It doesn't end, it just starts."
Chiefs' JuJu Smith-Schuster on Patrick Mahomes: 'Once he gets out of the pocket, the game just begins'
JuJu Smith-Schuster of the Kansas City Chiefs praised their quarterback Patrick Mahomes.
Travis Kelce has been playing alongside Mahomes since the latter entered the league in 2017. The All-Pro tight end said his QB couldn't be more ready for Sunday's game against the Philadelphia Eagles.
"He's been pretty focused. I can tell you that," Kelce said. "We went out and had dinner, but that was probably the only time I've ever seen him just let it go and relax. He's been focused on trying to make sure he's as prepared as possible against the Eagles."
Chiefs' Travis Kelce says Patrick Mahomes is "very focused" heading into the Super Bowl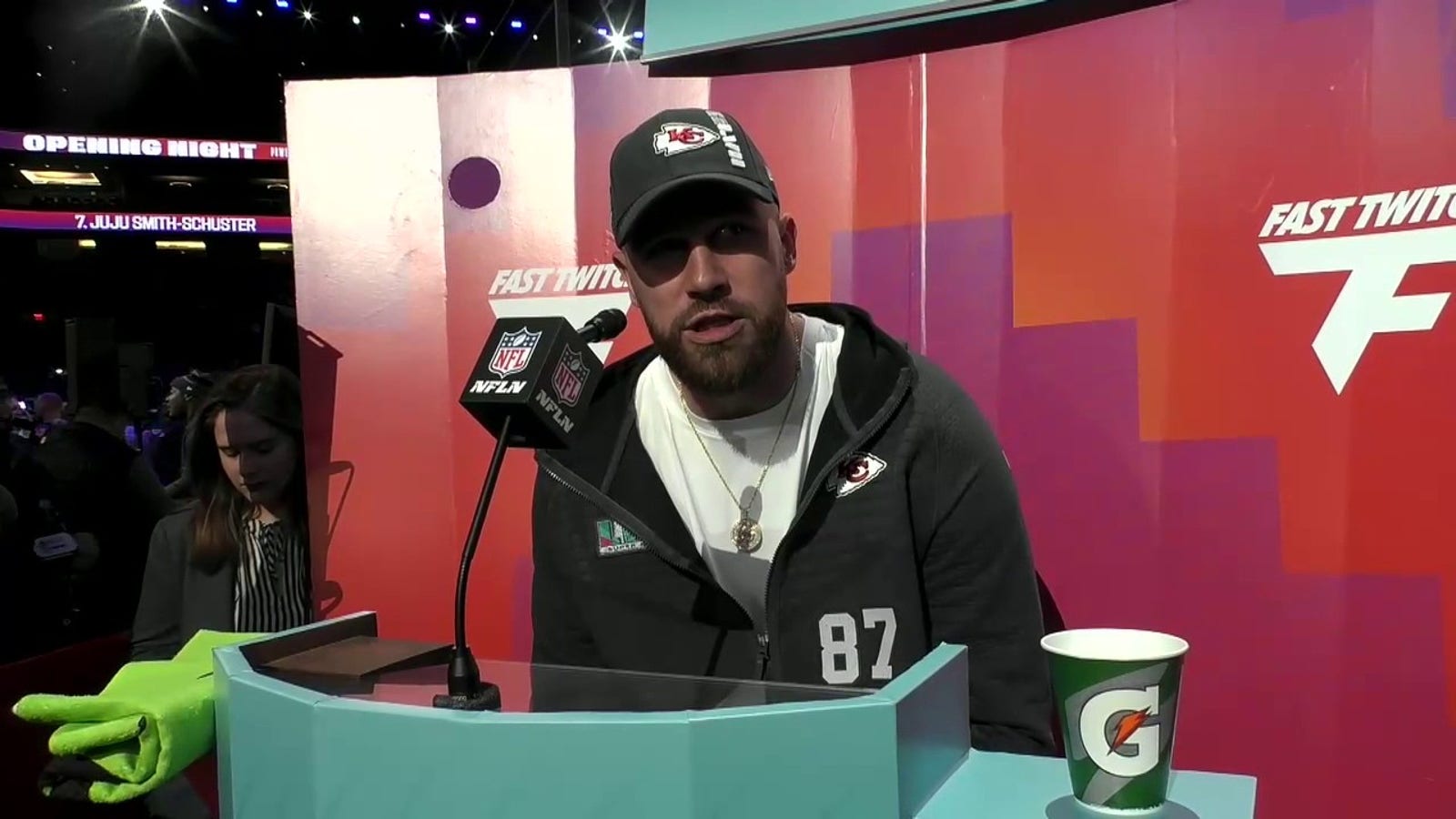 Kansas City Chiefs' Travis Kelce on Patrick Mahomes before Super Bowl: 'He's been pretty focused.'
Kelce later referred to Mahomes as "the king of making anything happen."
The praise of Eagles linebacker Haason Reddick, who racked up 16 sacks in the regular season, sounded a lot like the Chiefs.
"He's a tremendous talent. I don't know if you could contain him," Reddick said of Mahomes. "I don't know. He's so good. I'm not gonna lie. He is, but the only thing you can do is go out, give him everything you've got. This is the last game of the year. Go out. there, give- give it everything you've got, empty the tank and see where you end up as soon as the final buzzer rings. But Pat, he's his team. He's the playmaker. It's all about him. Great talent. I love his game".
Reddick to try to contain Mahomes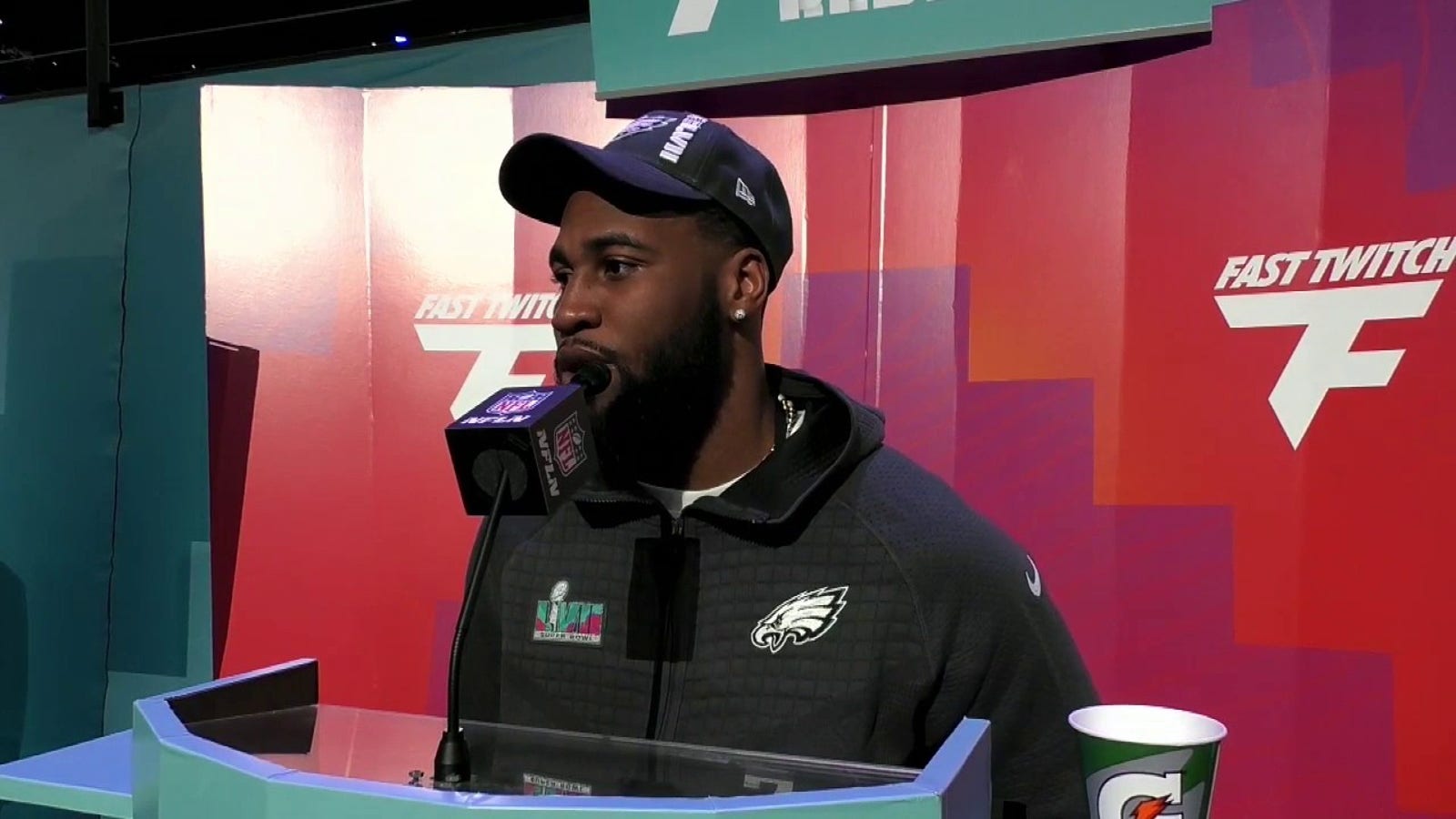 Eagles linebacker Haason Reddick said he doesn't know if it's possible to contain Chiefs quarterback Patrick Mahomes.
FOX Sports Top Stories:
Super Bowl Opening Night: The best moments from Eagles media availability
Pro Bowl Confidential: 27 players pick MVP, most underrated, coaches, other questions
Tom Brady is the best thing to happen to the Patriots, even though he retires a Buc
Is Chiefs DT Chris Jones the NFL's most unheralded elite defender?
Eagles, Chiefs were the best teams all season, creating an epic Super Bowl
What drew Sean Payton to the Broncos and why he's perfect for the job
Eli Manning to Bradshaw to Brady: Ranking the 10 Best Super Bowls Ever
2023 NFL Draft Prospect Rankings: Top 64 Players Available
Signing Day Report Card: Colorado, Oregon, Alabama, Texas shine
Shohei Ohtani sweepstakes: Ranking each MLB team's chances to sign him
Mavericks and Mark Cuban are betting big with the Kyrie Irving trade
2023 Super Bowl Odds: Lines for Chiefs Eagles; Philadelphia opens as a favorite
---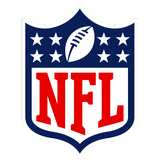 Get more from the National Football League Follow your favorites for information on games, news and more
---
---