Chris Fallica
FOX Sports Wagering Expert
"Bear Bets" are real wagers that Chris "The Bear" Fallica is actually making.
You'll be hard-pressed to find a more highly anticipated three weeks on the sports calendar than this. 
The NCAA Men's Basketball Tournament seemingly makes everyone an expert on all those potential Cinderellas and who will ultimately win the national title.
Obviously this means I have to offer my two cents on how the bracket release shook out – and how it may play out. So here are my first impressions on each region, with not necessarily a Final Four pick, but thoughts on high seeds to trust and avoid as well as potential low seeds to pull an upset or make a deep run.
Later in the week, I'll have a bunch of fun bracket busting tidbits in another column, then another column with actual picks.
We are going to roll this out in stages in hopefully what people will find an easily digestible format with something for everyone's interest.
Onto my first impressions. Enjoy!
SOUTH REGION
Top Seed I'm Most Confident In
Alabama (1)
That wasn't hard. Yes, the Tide roster is young, but they play great defense for a team that likes to get up and down the floor. 
The path is pretty favorable for Alabama as it has the weakest No. 4 seed (Virginia), second and third seeds (Arizona and Baylor) that do not play great defense and essentially get a home game in the second round against Maryland or West Virginia. 
I'd feel very confident in Bama reaching at least the Elite Eight, and the Tide should be the shortest favorite among the No. 1 seeds to reach the Final Four.
Alabama, Houston, Kansas, and Purdue selected as No. 1 seeds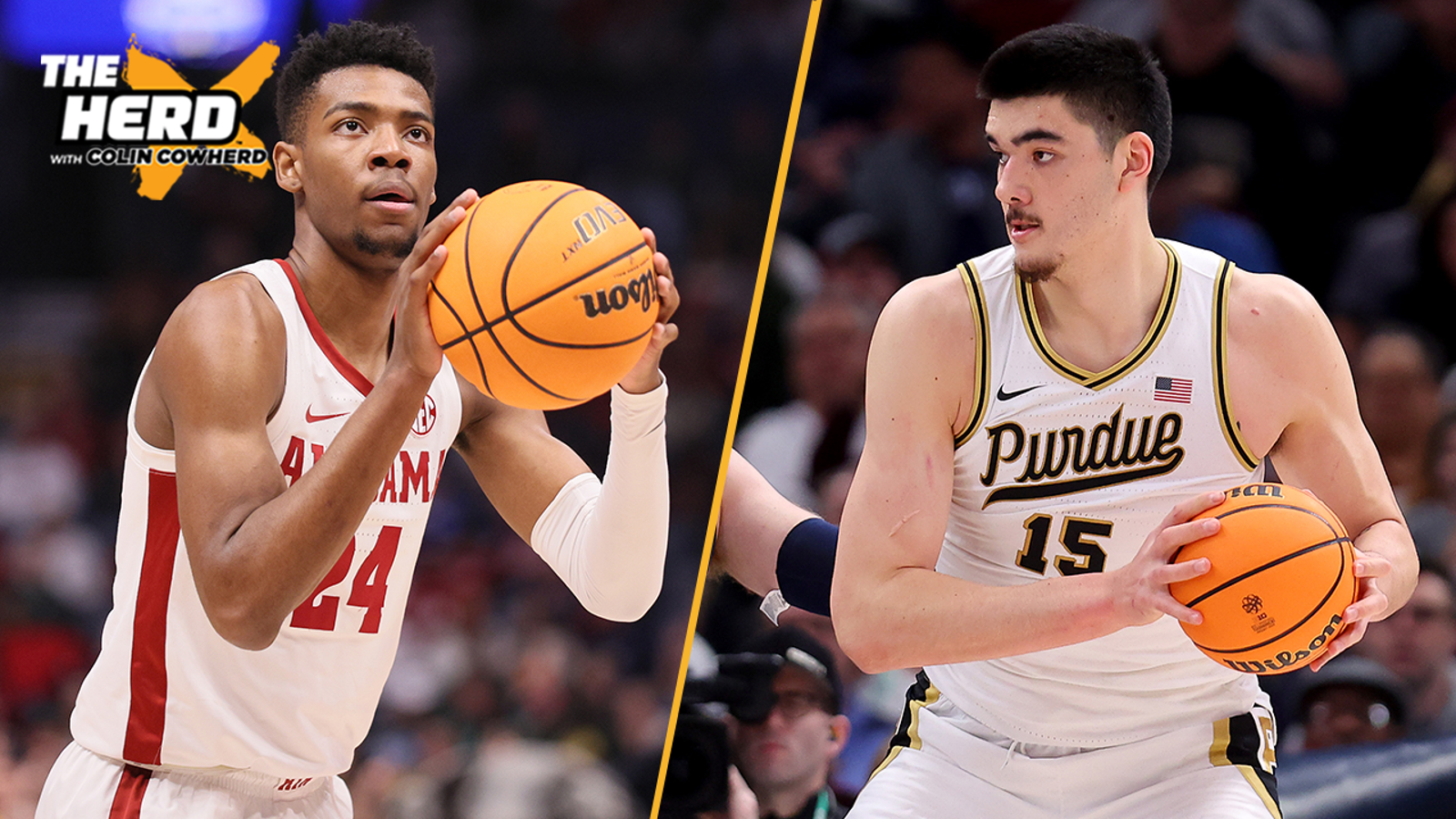 Jason McIntyre and Colin Cowherd react to Alabama, Houston, Kansas, and Purdue selected as the top seeds for the NCAA men's basketball tournament.
RELATED: NCAA men's bracket
Top Seed I'm Least Confident In
Baylor (3)
The Bears are outside the Top 100 in defensive efficiency per KenPom and come in having lost four of six. Even if the Bears get past UCSB, a very tough second-round matchup with Creighton likely awaits.
Team Seeded Fifth Or Lower To Make A Deep Run
Creighton (6)
The Bluejays got rolled by Xavier in the Big East Tournament, but the game was so bad, I'd just throw it out. 
Based on KenPom, Creighton is the most underseeded team in the tourney as it is 13th in its rankings, which is one spot behind conference mate Marquette, which received a two-seed. 
Maybe the perception of Creighton changed because of an early season six-game losing streak, but in there were a two-point loss to Arizona and a five-point loss to Texas. 
Remember, Creighton nearly beat eventual national champ Kansas last year without Ryan Kalkbrenner. His presence could extend the Jays' run quite a bit this season.
No. 12 Over No. 5 Potential
Charleston vs. San Diego State
Eh. You're probably looking at the most popular of the 12-5 upsets here with Charleston over San Diego State, but I don't see it. 
It's No. 73 vs No. 14 in KenPom and I don't like the matchup at all for Charleston. The Cougars love to shoot the 3-pointer – a lot. But they don't make a very high percentage of them – tied for 222nd in 3-point percentage (33.4). 
Charleston has a lot of wins, but what's the best one? A two-point win over Virginia Tech? A two-point win over Kent State? 
San Diego State is one of the slower paced teams in the country and if the Aztecs – who play great 3-point defense themselves – limit possessions and don't allow Charleston to dictate pace, SDSU should move on.
13 Seed Or Lower Most Likely To Win First-Round Game
UC Santa Barbara (14)
I don't know if I really believe this can happen, but I think the Gauchos are the best of the options in this region. 
UCSB gets high-percentage shots and has a go-to guy in Ajay Mitchell. 
Baylor is a huge step up from anything UCSB has faced this season, but if they get good looks and Baylor's defense continues to struggle, this could be a bit uncomfortable for the double-digit favorites.
EAST REGION
Top Seed I'm Most Confident In
Marquette (2)
If I'm being completely honest, I don't trust any of these top four seeds to reach the Sweet 16, but I think Marquette has the easiest path. 
The Golden Eagles also possess the traits of a typical Shaka Smart team – they create offense from turnovers – and usually get good looks. 
Normally, I like fading No. 2 seeds in the second round, but I think that's a pretty favorable potential second-round matchup with Michigan State or USC, so I'd expect Marquette to reach the second weekend.
Top Seed I'm Least Confident In
Tennessee (4)
It's hard to trust the Vols, given the season-ending injury to guard Zakai Zeigler and the reputation the Vols and Rick Barnes have earned with their quick and disappointing exits as a high seed lately – knocked out by an 11 and 12 seed in their past two trips.
Dating back to Texas, Barnes is just 4-13-1 against the spread (ATS) in his past 18 tournament games, so his teams are certainly ones to consider fading. I'm not sure the Vols get tripped up by Louisiana, but it's hard to think Tennessee can make a long run.
12 Over 5 Potential
Oral Roberts vs. Duke
Strong potential. It's not often Duke is seeded this low, but when the Blue Devils are, it spells trouble. In the past two instances Duke was seeded fifth or lower, the Blue Devils lost in the first round – to 11th-seeded VCU in 2007 and ninth-seeded Eastern Michigan in 1996. 
Now the Blue Devils are being lauded as this year's version of North Carolina and just won the ACC tourney. The bandwagon is quite full. Yes, Duke has played quite well over the past month, but the Blue Devils are young and have a head coach without NCAA tourney coaching experience. 
Oral Roberts has everything you want from a potential upset pick – they are deep, have a ton of experience and a star in Max Abmas. They have one of the highest effective field-goal percentages in the country (56.1%, seventh).
Abmas, Kareem Thompson and Carlos Jurgens were a part of the 2021 Sweet 16 run. ORU was probably going to be a trendy upset pick, but the fact they face a very public Duke team means you're probably going to get a much better price on the Golden Eagles.
Team Seeded Fifth Or Lower To Make A Deep Run
Memphis (8)
At No. 19 in KenPom, the Tigers are a pretty salty eight-seed. In the span of a week, it lost to a full-strength Houston squad by a bucket on March 5 and blew out the Marcus Sasser-less Cougars in the AAC title game 75-65 on Sunday.
Memphis has wins over VCU, Auburn and Texas A&M and a 91-88 loss to Alabama. You could put the tandem of Kendric Davis and DeAndre Williams up against any duo in the country. Last year the Tigers put a major scare into a top seed in the second round (Gonzaga) and could be in a position to do the same this year.
13 Seed Or Lower Most Likely To Win First-Round Game
Montana State (14)
After a 14-17 season, Kansas State seemingly came from nowhere in Jerome Tang's first season to go 23-9, picking off Kansas and Texas in early January. But the Bobcats are back in the dance after getting drilled by Texas Tech last year. 
This edition of Montana State is better suited to get the upset, or at least make this a game. They've improved by leaps and bounds defensively with transfer and Big Sky Defensive Player of the Year Darius Brown, an athletic wing in RaeQuan Battle and players such as Great Osobor and Jubrile Belo, who get to the free-throw line. 
It's not unrealistic by any means to think Montana State could win not only one but two games this week.
MIDWEST REGION
Top Seed I'm Most Confident In
Texas (2)
Texas' season has been somewhat overshadowed by the in-season firing of Chris Beard and defending national champion Kansas being lauded as a No. 1 seed. 
However, make no mistake about it, the Longhorns are national title contenders, as they own a pair of blowout wins over the Jayhawks, as well as a big win over Gonzaga. They possess a Top 20 offense and defense as well as four legit scoring threats, assuming Timmy Allen will be back. 
While a second-round game vs. A&M or Penn State could be tricky, the Longhorns' potential Sweet 16 opponent of Xavier (without Zach Freemantle) or Iowa State would be favorable. I'd be very surprised if the Longhorns weren't playing for a chance at the Final Four.
Top Seed I'm Least Confident In
Indiana (4)
The Hoosiers are a weak four-seed as they are 30th in KenPom and have a very short bench. 
Indiana has a couple of wins over Purdue but also has been on the good side of many close games, with six of its past eight regular season Big Ten wins coming by six points or fewer. Even if IU gets past Kent State – which is far from a gimme – Miami and Houston could be the Hoosiers' next two opponents.
12 Over 5 Potential
Drake vs. Miami
The Canes are a short favorite here, and that's fair, as the ankle injury to leading rebounder and third-leading scorer Norchad Omier is a major concern.
Power ratings also don't think much of Miami as it is 36th in BPI – one spot behind Ohio State – and 40th in KenPom. Drake won 13 of 14 to end the season, has a win over Mississippi State, and plays solid defense. 
My guess is there's a lot of public love for Drake, but Miami's guards should be good enough to get the Canes through – even if Omier is limited.
Team Seeded 5th or Lower To Make a Deep Run
Mississippi State/Pitt winner
My hunch is the Bulldogs get the win in the 11-seed play-in game if you are looking to isolate one of the two teams, but whoever wins gets an Iowa State team that was once 13-2 but finished 19-13.
I like the Bulldogs or Panthers in that matchup, with either Xavier or Kennesaw State waiting in the second round. For bracket pools and other contests that reward taking low seeds, this is a no-brainer.
13 Seed Or Lower Most Likely To Win First-Round Game
Kent State (13)
I don't trust Indiana to begin with, and now they get matched up with a very dangerous 13-seed.
The Golden Flashes gave Houston and Gonzaga all they could handle on the road earlier this year and have an experienced backcourt in Sincere Carry and Malique Jacobs. This team will have no fear of a Big Ten opponent and will likely relish the chance. 
Indiana is only a four-point favorite here, so the oddsmakers know. There are some nice prices out there, too, on Kent State to reach the Sweet 16, as potentially a shorthanded Miami or Missouri Valley champ Drake would be the Golden Flashes' second-round opponent.
WEST
Top Seed I'm Most Confident In
Kansas (1)
Based on power ratings, neither BPI or KenPom see Kansas as a No. 1 seed. But all the Jayhawks seem to do is win. It's been six weeks since KU lost to someone other than Texas. 
Compared to the other top four seeds in this region, I have more faith in the belief that Kansas will make a deep run – only twice in 10 tries as a No. 1 seed has a Bill Self team failed to reach at least the Elite Eight. Considering UCLA's injury concerns, Gonzaga's résumé and Connecticut in the region, I think Kansas is the correct answer here.
Top Seed I'm Least Confident In
UCLA (2)
Prior to Jaylen Clark's Achilles injury, I would have picked UCLA to win it all. But that injury is a game-changer for me. The Bruins are still going to reach the Sweet 16, but Gonzaga or TCU would await, and that's where Clark's loss would become apparent.
Team Seeded 5th or Lower To Make a Deep Run
TCU (6)
The Horned Frogs haven't been fully healthy all season and now will not have center Eddie Lampkin (transfer portal), but this is a deep, experienced team capable of beating anyone, as evidenced by a 23-point win at Allen Fieldhouse.
TCU gets the winner of Arizona State/Nevada – two teams who arguably shouldn't be in the tournament – and then could get Gonzaga. The depth, athleticism and physicality of the Horned Frogs would give Gonzaga all it could handle. 
TCU lost an overtime game to Arizona in the second round last year, and with so many of the key players back, I see TCU getting at least one step further this year.
12 Over 5 Potential
VCU vs. Saint Mary's
The Gaels are only a 3.5-point favorite here, and I'd expect that line to drop – I'm not buying Saint Mary's for a lengthy stay.
SMC is living off a home OT win over Gonzaga and upper-echelon-looking analytics bolstered by a weak conference. They don't shoot free throws well, aren't deep, and we'll see if they can handle the VCU press, depth and attempt to speed up the game. The A-10 wasn't a great league either this year, but this will be a big test for the Gaels.
13 Seed Or Lower Most Likely To Win 1st Round Game
Iona (13)
This is pretty much a default pick, as neither the No. 14, 15 or 16 seeds have a chance here. The trio of Daniss Jenkins, Nelly Junior Joseph and Walter Clayton should get theirs on the offensive end, but more importantly, the key will be if the Gaels can generate turnovers. 
UConn has the propensity to turn the ball over – 234th nationally in turnover percentage per KenPom, and if this game happens to be close, note that the Huskies lost each of their past four one-score games, including to Seton Hall, which power rates over 20 spots lower than Iona per BPI. 
Maybe Rick Pitino gives Iona a going-away present against a very trendy Final Four team?
Chris "The Bear" Fallica has covered sports for nearly three decades. While college football has been his focus, he also enjoys the NFL, Soccer, Golf, Tennis, MLB, NHL and Horse Racing, with an "occasional" wager on such events. Chris recently won the inaugural Circa Football Invitational and finished in the Top 10 of the Golden Nugget Football Contest. He's a multiple-time qualifier for the NHC Handicapping Championship. Remember, "The less you bet, the more you lose when you win!" Follow him on Twitter @chrisfallica.
Top March Madness betting stories:
Play FOX Super 6 every week for your chance to win thousands of dollars every week. Just download the Super 6 app and make your picks today!
---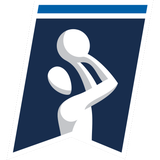 Get more from College Basketball Follow your favorites to get information about games, news and more
---