LOS ANGELES — In every city the Brewers visit, Christian Yelich knows the question is coming. 
"The 'what's different this year' question," the resurgent former MVP said Wednesday, hours before lacing three batted balls more than 99 mph off the bat at Dodger Stadium.
For the first time in years, Yelich is again the guiding force of Milwaukee's offense. He's the only qualified player on his team with an OPS over .800, the offensive engine keeping the Brewers chugging toward what could be their third division title in the past six years. While he hasn't quite reclaimed his status as one of the top sluggers in the game, Yelich has made a notable leap after three surprisingly mediocre seasons at the plate, which is why he gets barraged with some form of the same question. He just heard it in Los Angeles and will hear it this weekend in Texas (Saturday's game will be on FS1 at 4:05 pm ET).
Still, that hasn't made the answer any easier. 
Sure, there were mechanical tweaks, the most obvious of which was switching from a leg kick to a toe tap in an effort to find the right timing at the plate. He believes he ditched some bad habits, and he's feeling better physically than he has in recent years. But describing how he found his groove is complicated, layered. Even for Yelich, it's hard to conjure one specific, all-encompassing explanation for his bounce-back 2023 season — or the difficult times preceding it. 
"I wasn't playing at an MVP level, but if that's the standard, then you're going to have a lot of disappointing seasons," Yelich told FOX Sports. "Obviously, I should do better than I was doing. But I mean, you've just got to do it. You have to be yourself. You still have to have a positive attitude, be convinced things are going to change."
After Yelich tallied the highest slugging percentage and OPS in Brewers history in 2019 and leading the franchise to its first back-to-back playoff appearances since the early 80s, Milwaukee inked him to a nine-year, $215 million extension. 
Since then, the outfielder's performance dipped dramatically. Over the past three years — the shortened 2020 season included — Yelich hit around league average, combining for fewer home runs than he had in either of his 2018 or 2019 seasons alone. 
"When you sign the contract," manager Craig Counsell said, "you feel it."
Injuries played a role in Yelich's downturn, most notably to his lower back. At times, he looked more passive at the plate. In 2020, he swung less and whiffed more than ever before in his career. His slugging percentage continued to plummet from there, resulting in the two worst offensive seasons of his career in 2021 (.736 OPS) and 2022 (.738). 
"It was tough on him," bench coach Pat Murphy told FOX Sports. "He took it personally because he felt the responsibility to the organization, the fans. He feels that. That's real."
Without Yelich's usual production, a light-hitting Brewers offense finished with one of the nine worst batting averages in baseball in each of the past three seasons. And after reaching the National League Championship Series in 2018, the Brewers haven't made it past the NLDS since. 
It was in Yelich's doldrums, not during the highs of a 2018 MVP season or an extraordinary 2019 season that included 44 homers and 30 steals — numbers that likely would've been far higher if he hadn't fractured his kneecap that September — when the Brewers learned the most about their star outfielder. 
Those around Yelich commended his positivity through the struggles. He didn't let the frustrations consume him. His coaches and teammates noted an unchanged demeanor in the clubhouse, a smile ever-present across his face. Through the worst times, Yelich always felt capable of finding his form again. 
"You just have to keep going," Yelich said, looking for any way to contribute. "There's so many nights you go out there and just have to find a way to make it work."
As his numbers dipped, he still wanted to post. Yelich played in 58 of the Brewers' 60 games in 2020. After a back strain limited him in the first half of the 2021 season, he returned to play in 58 of the 60 games after the All-Star break. Last year, though unable to recapture anything resembling his previous form, he missed only eight games. 
"He didn't take himself out, never made an excuse," Murphy said. "He was hurting. He didn't like reading stuff or hearing stuff, and he stuck with it. I'm telling you, he showed who he was by how he went after it, and I couldn't be happier for him that he's finding a little better spot to be in."
Now, he is witnessing the fruits of that perseverance. 
Success, Brewers hitting coach Connor Dawson said, leaves clues. Yelich and the Brewers' staff dissect video from earlier in his career to see if there's anything they can take, but Yelich also views every season as its own separate entity. He knows trying to chase his 2018 and 2019 production could lead to more trouble. What works one year might not the next. What feels right early one year might not by year's end. Each season requires different adjustments. 
This year, his second with Dawson and co-hitting coach Ozzie Timmons, Yelich said he doesn't feel like he's searching as much at the plate. When things "go sideways," he feels more prepared to find a solution. He talks with Dawson after every at-bat. Over time, their trust and understanding evolved. Sometimes, the outfielder wants more information. Other times, Dawson knows when to keep the assessment simple: "Good swing or bad swing." This is the most confidence and self-belief Dawson has seen from Yelich in their time together. 
"It's just building those blocks," Dawson said. "I think those building blocks last year were a little more scattered. He was looking this way for one and another place for another. This year, it kind of seems like it's all on the same road, like a dog picking up treats in a line — "I found this, I found this, I found this" — it just kinds of adds up over time and puts him in a really good spot." 
While Yelich is not yet close to replicating his peak form — in 2019, he became the first player to win consecutive NL batting titles since Larry Walker with the Rockies in 1998-99 — he looks a lot more like the player the Brewers acquired from the Marlins before the 2018 season. He's hitting 27 percent better than league average, sporting an OPS nearly 100 points higher than it was either of the past two years. 
His strikeout rate is below his career norm. He is mashing fastballs (.335 average, .571 slugging percentage) at his best rate since 2019. Perhaps most importantly, he has stayed on the field, playing in 117 of the Brewers' 121 games.
"Everybody wants lightbulb days," Counsell said. "The best way to get a lightbulb day is to show up every single day and keep at it. It's just kind of staying in the fight."
Yelich's elevated numbers, along with the Brewers' terrific pitching staff, help explain how a team with a bottom-five offense is still gripping onto the top spot in the NL Central. 
Though he is not playing at a superstar level yet, he is Milwaukee's star again, an accomplished beacon for a team with one of the youngest position-player groups in the sport. Seven different rookies have taken an at-bat this year for the Brewers. They've seen the way a two-time All-Star handled relative failure, kept going and provided insight along the way. 
Yelich wants to let the rookies play and figure things out on their own, but he makes himself available. For 23-year-old Brice Turang, staying late in the clubhouse has afforded the opportunity to pick Yelich's brain about hitting and mindset. For 24-year-old Joey Wiemer, Yelich's best pieces of advice have revolved around how to handle himself as a big-leaguer. 
"The coolest thing getting to play with him, he's a former MVP, but he's a person," Wiemer said. "Just a really good dude, doesn't big-league anybody, doesn't think he's better than anybody."
Of course, the past few years were humbling. Yelich has not been an All-Star since 2019. Since 2020, he has graded out as the 71st most valuable position player in the sport by wins above replacement. But this year looks different. His leadership and production have helped keep the Brewers in first place, entering Friday two games up on the upstart Reds and Cubs. 
Still just 31 years old, he is providing glimpses of what was, sparking questions of what could still be. 
"I obviously know that every season I have from now until the rest of my career is going to be compared to 2018 and 2019, and, 'Can you be that version of you again?'" Yelich said. "There's nothing you can really do, besides keep going."
Rowan Kavner covers the Dodgers and MLB as a whole for FOX Sports. He previously was the Dodgers' editor of digital and print publications. Follow him on Twitter at @RowanKavner. 
---
MLB trending



Matt Olson is filling one Braves legend's shoes and pushing another for MVP — his way


2024 MLB free agents: Whose stock is up, down from Shohei Ohtani to Julio Urías


2023 MLB Playoff Picture, bracket, standings





2023 MLB MVP race: Updated AL and NL MVP odds, favorites


MLB awards update: Favorites, contenders, dark horses for MVP, Cy Young, ROY


Dominican investigation of Rays' Wander Franco is being led by gender violence and minors division





Dodgers vs. Brewers Prediction, Odds, Picks – August 16


Braves vs. Yankees Prediction, Odds, Picks – August 16


Diamondbacks vs. Rockies Prediction, Odds, Picks – August 16

---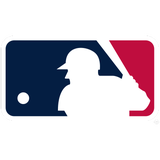 Get more from Major League Baseball Follow your favorites to get information about games, news and more
---