Yaron Weitzman
FOX Sports NBA Writer
Four months after requesting a trade, James Harden has had his wish fulfilled. The Philadelphia 76ers on Monday agreed to trade Harden, P.J. Tucker and Filip Petrušev to the LA Clippers in exchange for Nicolas Batum, Robert Covington, Kenyon Martin Jr., Marcus Morris, a 2028 unprotected first-round pick, two second-round picks and a pick swap, according to ESPN. The Clippers will also send an additional first-round pick to an undisclosed third team, per the report.
Sixers guard Danny Green will be waived to make the parameters of the deal work, according to ESPN. This is Harden's third time being traded since 2020.
The 10-time All-Star and former MVP demanded a trade on June 29, two days before the start of free agency. Harden, who had a one-year player option remaining on his contract, was annoyed with the Sixers' lack of communication in the lead-up to free agency, according to people familiar with his thinking. Just one year removed from taking a nearly $15 million pay cut so that the Sixers could pursue other free agents, Harden was expecting the team to offer him a long-term deal. When no such offer came, he picked up the $35.6 option in his contract and informed the Sixers that he wanted to be traded, with the Los Angeles Clippers as his preferred destination.  
The Sixers countered that they did indeed intend to discuss contract options with Harden after July 1, when the NBA's legal negotiation window opens. The hold-up, they have said, was that they were a year removed from being docked two second-round picks by the NBA for negotiating last summer with free agents prior to July 1, and were wary of breaking any rules this offseason.
Harden practiced with the Sixers early in training camp after skipping out on Media Day, but his return was short-lived, as he hasn't practiced with or played for the team since, despite making another return attempt last week. Harden was on the bench for the Sixers' game against the Portland Trail Blazers on Sunday.
The trade brings an end to Harden's long-term partnership with Daryl Morey, the current Sixers president of basketball operations. Morey traded for Harden twice — first back in 2012, when he was the general manager of the Houston Rockets, and then again for Philly in February 2021, when he pried Harden away from the Brooklyn Nets in exchange for a package centered on Ben Simmons.
Harden and Morey were as close as any player and exec in recent NBA history. Morey built a perennial title contender around Harden, who led the league in scoring three times while with Houston. They were so close that in a thank-you note published in the Houston Chronicle after stepping down from his position with the Rockets in October 2020, Morey wrote, in bold letters, that "James Harden changed my life." 
The Sixers' handling of the negotiations this summer broke that relationship. In early August, the Sixers broke off trade discussions involving Harden and made clear they expected him to report to training camp in October. Two days later, during a media event in China, Harden said, "Daryl Morey is a liar and I will never be a part of an organization that he's a part of." 
Yaron Weitzman is an NBA writer for FOX Sports. He is the author of "Tanking to the Top: The Philadelphia 76ers and the Most Audacious Process in the History of Professional Sports." Follow him on Twitter @YaronWeitzman.
---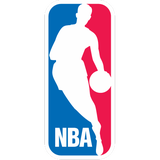 Get more from National Basketball Association Follow your favorites to get information about games, news and more
---