John Fanta
College Basketball Broadcaster and Reporter
With the arrival of Week 0 in college football, that means that we are just over 10 weeks away from — yes! — the return of college basketball. 
If it doesn't seem like the sport had much of an offseason since Connecticut cut down the nets after winning its fifth national championship, that's because there hasn't been any downtime in college hoops. Between some highly dramatic coaching changes, around 2000 players landing in the transfer portal, NIL dollars playing such a major role when coaches are pursuing prospects and grassroots recruiting, the offseason train just didn't stop.
That being said, it feels like the right time to spin things forward. To start previewing the 2023-24 season, let's look at national championship contenders. This is a subjective list that will omit some teams that will end up in the preseason top 25. I took a mix of top-level squads and others that might be overlooked, dividing them into four categories: those best set up for success, those fully capable of making a run, those with serious upside, and of course, dark horses.  
TIER 1: BEST SET UP FOR SUCCESS
Kansas
The Jayhawks have the firepower to aim for a second national championship in three seasons. They showed everybody that with the transfer splash of the summer, reeling in All-American and former Michigan big man Hunter Dickinson. It will be fascinating to see Bill Self work with an experienced All-Big Ten star who has averaged more than 18 points and nine rebounds per game in each of the last two seasons. 
Outside of Dickinson, the Jayhawks have the next most important thing for a deep March run: experienced point guard play. Reigning Big 12 Defensive Player of the Year Dajuan Harris Jr. will handle those duties. And Self helped offset the loss of Gradey Dick by bringing in experienced Towson transfer Nick Timberlake, who averaged 18 points per game last season for the Tigers.
In terms of freshmen, the name to watch is top-20 combo guard Elmarko Jackson. With Texas transfer Arterio Morris added to supply depth in the backcourt and KJ Adams returning as well, the Jayhawks have an elite 7-8 man rotation.
Duke
Kansas could very well be the preseason No. 1, and if that's the case, it's totally understandable. But Duke should be no worse than second in the preseason top 25. Jon Scheyer has a terrific blend of experience and upside, with reigning ACC Freshman of the Year Kyle Filipowski back in the fold, in addition to fellow sophomores Tyrese Proctor and Mark Mitchell. Two of those three could be NBA Draft lottery picks next June. For them to not take the one-and-done route and come back to Duke is huge. Jeremy Roach is a leader for this program heading into his senior season, and he's shown he can deliver the big March moment. 
The upside is also on display with the nation's No. 2 recruiting class, headlined by Jared McCain, TJ Power and Sean Stewart. Talk around Durham says that Power has shined since arriving on campus and could very well play a major role this year. Scheyer has the table set for a massive year. What kind of coach will he be in the NCAA Tournament? We'll get a better answer to that question this year.
Michigan State
Tom Izzo. Experienced guard play. Cold-blooded shotmaking. A group that has stuck together and is fully bought in. That's equaled success over the years for Mr. March, who last season led his Spartans to a 15th Sweet 16 appearance in his tenure when Michigan State knocked off Big East champion Marquette. 
Tyson Walker was one of the best guards in the country by the end of this past season, scoring 23 points in the Round of 32 win over the Golden Eagles and showcasing an ability to step up in crunch time moments when needed. Throw in the fact that AJ Hoggard, Jaden Akins and Malik Hall are also back in the fold, and if this team stays healthy (everybody in East Lansing knocks on wood), there's so much to like about this group. 
Yeah, but what about the center position? 
That was an ongoing question last season, one that even Izzo said would be a work in progress, but it shouldn't be a question now. Xavier Booker could be one of the best freshmen in America, and Mady Sissoko is still around heading into his senior season. Four-star point guard Jeremy Fears is just outside the top 30 in the national recruiting rankings and should be another option for Izzo to work in on the perimeter. 
With the sheer amount of experience this team has, plus a comfort level with a game on the line and added options on the interior, Michigan State should be right in the mix of the title conversation.
TIER 2: FULLY CAPABLE
Purdue 
It's fantastic that the defending national player of the year is back in college basketball. After averaging 22.3 points and 12.9 rebounds per game this past season, Zach Edey has the folks in West Lafayette dreaming big.
Those who are out on Purdue because of a loss to FDU in last season's tournament aren't looking at the whole picture. It's easy to view one game and say that you're out on a team. I'd like to think that loss serves as fuel for the upcoming season. That said, losing four of six in February last season while being unable to handle fullcourt defensive pressure is why I placed Matt Painter's program here instead of in the very top tier. Can Braden Smith, Fletcher Loyer & Co. show growth on the perimeter, manage possessions better and help Edey more consistently? We shall see. I explored that question here.
Marquette 
This stat will never cease to boggle my mind: last season, Tyler Kolek tallied 270 assists to just 90 turnovers. The reigning Big East Player of the Year leads a Golden Eagles program that was picked NINTH in last season's preseason coaches poll into a 2023-24 campaign in which Marquette could be a preseason top-five team and won't be worse than ninth nationally. 
Kolek will team up with Kam Jones in the backcourt, while defensive stopper Stevie Mitchell returns as well. Between experience and results, Marquette has one of the best backcourts in the country. Replacing Olivier-Maxence Prosper is a question mark after his rise all the way to the first round of the NBA Draft (No. 24 by the Sacramento Kings), but third-year head coach Shaka Smart has options with David Joplin, as well as sophomores Chase Ross and Ben Gold. With Oso Ighodaro back to anchor the center position, intriguing sophomore Sean Jones expected to take a leap, and a top-30 recruiting class, Marquette should be near the top of the country. 
Here's the key: How do the Eagles handle going from being a surprise team to being hunted in the Big East? Plus, can Smart find the formula for another March breakthrough? He has not taken a program to the second weekend of the NCAA Tournament since leading VCU to the Final Four in 2011. 
UConn
The defending national champions are fully capable of repeating in 2024, because for a head coach and his staff, the first one is the hardest. Last March, there were doubters of Dan Hurley. He shut everybody up, and his Huskies absolutely destroyed everyone in their sights in the NCAA Tournament en route to a title.
Why can UConn run it back? Well, a common trait to my title tiers is this: experienced guard play. Hurley has that in returning point guard Tristen Newton, who the Huskies head coach credited for Connecticut's title run:
When questions lingered about this team's ability to shoot the 3 this upcoming season, they made a late portal splash with Rutgers transfer Cam Spencer, who averaged more than 13 points per game and shot 43% from deep this past year.
But that's only the beginning of why this UConn team can win it all. 
Donovan Clingan, the 7-foot-2 center from Bristol, returns for his sophomore season and has the potential to be an All-American. He will take the torch from Adama Sanogo at center and could be in the Big East Player of the Year race. Alex Karaban will run the power forward slot and provide a steady presence.
Then there's the freshman class, which ranks fourth in the country. Stephon Castle is expected to make a major impact and could very well be a top-10 NBA Draft selection next June. He and Solomon Ball are expected to help the Huskies' perimeter efforts as well. A sleeper player to watch on this team as well: Samson Johnson. 
Connecticut isn't going anywhere, and with the mix of title run experience and some incredibly high-upside talents on his roster, Hurley has confidence and knows what it takes to win in March. All is right in Storrs.
TIER 3: TEAMS I LIKE THAT HAVE QUESTIONS
Houston
While the Cougars say goodbye to Marcus Sasser and Jarace Walker, Kelvin Sampson has reloaded with Baylor transfer LJ Cryer and Temple transfer Damian Dunn to accompany Jamal Shead in his backcourt. Here's the question for the Cougars: How will they handle the transition to America's top conference, the Big 12? It won't be nearly as easy a ride as it was in the American, where they could work through some things in games, still win and keep progressing toward March. There's also a natural question that's always in place with Houston: can the Cougars generate offense consistently? How the guards all mesh together, and the evolution of Terrance Arceneaux in Year 2, is important. But here's the thing: like San Diego State last season, the Cougars will be in almost every game because they're as tough a program as there is in college basketball. 
Arkansas
This was an easy team for me to add because think about it: I've got 12 slots to fill, am currently on Tier 3, and have yet to pick a team that's been to three consecutive Sweet 16s and has made two Elite Eight appearances in the last three years! Enter the Razorbacks.
Eric Musselman is elite in the transfer portal. The only question: With just one basketball and more adequate pieces than minutes available, how will the Muss Bus go about his rotation? The Razorbacks usher in the nation's sixth-best transfer class according to 247 Sports, with Tramon Mark (Houston), Keyon Menifield(Washington) and El Ellis (Louisville) among a six-member group on their way to Fayetteville. With Devo Davis and Trevon Brazile also back, and top-30 recruit Baye Fall coming in to bolster the frontcourt, the Hogs look like a second-weekend NCAA Tournament team yet again. If everything comes together, this team could be sitting in a national semifinal, and it wouldn't surprise me one bit.
Creighton
The Bluejays came within a possession of the Final Four a year ago. Greg McDermott's program is so incredibly consistent, and that heartbreak to San Diego State should only ignite stars Baylor Scheierman, Trey Alexander and Ryan Kalkbrenner, who are all running it back in Omaha this upcoming season. With 23-year-old point guard Steven Ashworth coming into the program, Creighton addressed the point guard question of losing star Ryan Nembhard to Gonzaga. 
One question that I have:What happens at power forward and beyond Kalkbrenner? There are options with Virginia transfer Isaac Traudt, as well as returnees Mason Miller and Fredrick King, with talks surrounding Miller that he could make a nice sophomore leap in Omaha. The other question: Can Scheierman and Alexander rub off on one another and end up being one of the best duos in college basketball consistently? Both are elite shotmakers. Both have All-Big East First Team makeup. Now, can they really select shots well and mesh with Ashworth? I think he could end up being a better fit at CU than Nembhard at PG. 
TIER 4: THE DARK HORSES
San Diego State 
Try this exercise with me for a moment. Just take the name San Diego State away. 
Say that I give you a team that reached the national championship game last season, welcomes back three of its top four scorers, is consistently as good as anybody on the defensive end of the floor and brought in a solid weapon on the perimeter from USC. Wouldn't you think they could win it all in 2024? 
I'd say the chances are good that the Aztecs could play into at least the second weekend of the NCAA Tournament. Lamont Butler and Darrion Trammell return to charge the Aztecs in the backcourt, while Trojans transfer Reese Dixon-Waters, who averaged 10 points per game last season, enters the program.
Wing Micah Parrish also returns for his senior season, and Jaedon LeDee, who combined for 19 points and 10 rebounds in the national semifinal and title games last season, will be in his fifth year of college basketball. The supporting cast will be interesting to monitor, and Matt Bradley, Nathan Mensah, Keshad Johnson and Aguek Arop won't be easy to replace, but Brian Dutcher's teams are interchangeable offensively and there's enough still in place to state they will guard extremely well. Could SDSU be like Butler in 2010 and 2011? Perhaps. 
Texas
The Longhorns will have one of the nation's best backcourt and they made one of the best additions via the transfer portal in Oral Roberts legend Max Abmas, who leads all active players in college basketball with 2,562 career points. 
With Tyrese Hunter back, it's going to be fascinating to watch those two star talents coexist in Austin and all the different things Rodney Terry can do on the offensive end of the floor. Sophomore Dillon Mitchell is back after testing the NBA Draft waters and a leap is anticipated. Virginia transfer Kadin Shedrick and forward Dylan Disu will anchor the frontcourt, with Shedrick being known as an elite rim protector.
This team has multiple scoring options, high-level March experience and quality additions to the roster. I don't think last year's Elite Eight was a one-off appearance for the Horns, and I believe Terry could shut up those who doubted him getting the permanent position in Austin. 
Memphis
Penny Hardaway and the Tigers looked like they were in the driver's seat a year ago against Florida Atlantic, but a late collapse helped the Owls embark on an incredible Final Four run — and handed Memphis utter heartbreak. 
That's the NCAA Tournament in all its glory. We could have very easily been talking about Memphis in the Sweet 16 last March. But this isn't horseshoes. I'm hopping on the Tigers train because they have … experience! 
Jahvon Quinerly is 24. Caleb Mills and Jordan Brown are 23. If the projected starters for this team check out, nobody is younger than 21. And that's not even the craziest nugget on this team: DeAndre Williams will turn 27 in October! His request to the NCAA for another year of eligibility is still in limbo, and sources tell FOX Sports chances are it will get denied. 
That being said, Wichita State transfer Jaykwon Walton and D2 transfer Jonathan Pierre should add weapons on the wing around the backcourt duo of Quinerly and Mills. St. John's transfer David Jones is wired to score and can hit shots in bunches.
There are still some NCAA waiver scenarios for the Tigers to figure through, a situation that can be very fluid, but I like how old this team is if everything comes together, and Memphis has been top-25 in KenPom in the last two years. Is this the year Hardaway breaks through? One new thing to watch in The American: FAU joins the league this upcoming season, so consider it a new rivalry when the Tigers and Owls go to battle.
You may notice Florida Atlantic is missing from my title contenders despite having virtually everybody back. I really like the Owls, but do wonder how they'll handle life with the target on their back. It's just so hard to duplicate a March Madness run, and that's probably why I'll end up being wrong about FAU, and they'll cut down the nets in April (hopefully you laughed!). 
One thing is for certain: Within the climate of constant change in college basketball's offseason, it has created an unrivaled parity in the sport that only adds intrigue to the national title conversation.
John Fanta is a national college basketball broadcaster and writer for FOX Sports. He covers the sport in a variety of capacities, from calling games on FS1 to serving as lead host on the BIG EAST Digital Network to providing commentary on The Field of 68 Media Network. Follow him on Twitter @John_Fanta.
FOLLOW
Follow your favorites to personalize your FOX Sports experience
---
COLLEGE BASKETBALL trending
---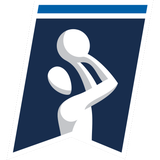 Get more from College Basketball Follow your favorites to get information about games, news and more
---