John Fanta
College Basketball Broadcaster and Reporter

Michael Cohen
College Football and College Basketball Writer
It's conference tournament time, when basketball fans suddenly find themselves in a hoops heaven filled with wall-to-wall action ahead of the NCAA Tournament.
Teams will not only vie for conference supremacy but will be fighting to earn bids — or improve their seeding — in the big dance. It's a lot to take in! 
Which teams will rise to the occasion? Which players will set the stage for March glory? Which coaches will have their squads peaking at the right time?
Our college basketball writers John Fanta and Michael Cohen answer these crucial questions and more!
BIG TEN TOURNAMENT
Who is your player to watch?
John Fanta: Jalen Hood-Schifino, Indiana — The Hoosiers have never won the Big Ten Tournament in its 25 years of existence. Trayce Jackson-Davis' production is a given for this team, but for IU to emerge as the champion on Sunday, they need the five-star freshman from Pittsburgh to play at a high level. When the 6-foot-6 guard scores at least 14 points in a game, Indiana is 9-2. The 35-point performance against Purdue on Feb. 25 was obviously the best act of his Hoosier career, but it's the mindset to take over possessions, create and make high-percentage shots that could end up determining the Hoosiers' fate in Chicago. 
Michael Cohen: Tyson Walker, Michigan State — Despite navigating the season with only 10 scholarship players, the Spartans secured one of the coveted double-byes in the Big Ten Tournament. A big reason for that is how well Walked played down the stretch. He averaged 22 points per game and shot 61% from 3-point range on 18 attempts over the last four games of the regular season, three of which were wins. That's the level of performance Michigan State needs from him in Chicago and beyond.
Is there a potential bid stealer?
John: This is an interesting question for the Big Ten because our bracketologist Mike DeCourcy currently has nine teams going to the NCAA Tournament out of this league. Because of that depth, it means that even a 7-10 game in the conference tournament can have major NCAA Tournament implications, which is the case when Illinois takes on Penn State on Thursday at 6:30 p.m. ET on BTN. If Jalen Pickett and the Nittany Lions win that matchup, it would mark a sixth Quad 1 win for Micah Shrewsbury's team and could lock them into the dance. A wild card to the tournament is 12th-seeded Wisconsin, who's good enough to compete with anybody in the league but just hasn't found consistency.
Michael: It feels like half the teams in the Big Ten are on the bubble, which means any of them could play their way into the NCAA Tournament with a reasonably strong showing in Chicago. The team nobody wants to face is 11th-seeded Nebraska (16-15 overall, 9-11 Big Ten). Head coach Fred Hoiberg's team will travel to the conference tournament having won five of its last six games with victories over Wisconsin, Rutgers, Maryland, Minnesota and Iowa. The Cornhuskers are unlikely to win a Big Ten Championship, but they are more than capable of bursting a few bubbles this week.
What team most needs to make a run?
Michael: It has to be Michigan (17-14, 11-9 Big Ten). The Wolverines were on the verge of clawing their way into the NCAA Tournament field with three straight wins over Michigan State, Rutgers and Wisconsin ahead of back-to-back road games to close the regular season. But a double-overtime loss at Illinois and an overtime loss to Indiana have left Juwan Howard's crew in a precarious spot. Michigan needs to win multiple games in Chicago to extend its run of six straight March Madness appearances.
John: I'm going to disagree with Michael here and be contrarian, because if Rutgers loses to the Wolverines, that's seven losses in the last nine games and with a trio of Quad 3 defeats, the Scarlet Knights could go from looking like one of the Big Ten's best about a month ago to potentially missing the NCAA Tournament altogether. Will Caleb McConnell and Paul Mulcahy step up and will this team pass the Wolverines? I think Michigan wins the game, but Rutgers now needs it just as badly, which is crazy to think about. And sure, if the Scarlet Knights can beat Michigan, they can beat Purdue. They did it at Mackey Arena back in January. 
Who will be tournament champion?
John: We know the easy choice is to go with Purdue or Indiana. I'm going to go outside the box — if it is such a thing to say with this program — and take Michigan State! The Spartans were in position to beat Purdue on MLK Day earlier this season behind the heroics of Tyson Walker. If the Spartans can get into an offensive rhythm behind their veteran guards, they can get to championship Sunday and at that point, anything goes. I'm rocking with Sparty. 
Michael: Might as well throw a dart at the wall. This year's Big Ten race has been so congested and inseparable that it's hard to view any of these teams as consistent enough to hoist the trophy on Sunday afternoon. The easy choice is Purdue, this year's regular season champ. But Indiana has what appears to be the cleanest route to the title game. The Hoosiers will capture the first Big Ten Tournament championship in school history. 
BIG 12 TOURNAMENT 
Who is your player to watch?
John: Keyontae Johnson — Kansas State. The 6-foot-6 senior has been at the forefront of the Wildcats' turnaround, averaging 17.8 points on 52% from the floor while posting 7.0 rebounds per game. His pure scoring ability is off the charts and gives the Wildcats their offensive bursts for a team that ranks 14th in KenPom adjusted defensive efficiency. Johnson is also 9-for-18 from beyond the arc in his last three games, including a season-high four triples against West Virginia on Saturday. Beyond hoops, Johnson is the comeback player of the year in college basketball. Could he make it a storybook championship week for one of the big turnaround programs in the sport? Absolutely. 
Michael: Adam Flagler, Baylor — The Bears were the hottest team in the conference from mid-January to mid-February before stumbling a bit with three losses in their last five games of the regular season. But Flagler finished second in the conference in 3-pointers made with 76 and can light things up in a hurry. And even though his team is wobbling, Flagler enters the Big 12 Tournament having made 10 of his last 20 shots from beyond the arc in the last three games. If Baylor is going to make a run, Flagler needs to keep his hot streak alive. 
Is there a potential bid stealer?
John: Oklahoma State was the last team in Mike DeCourcy's most recent bracket forecast, so the 17-14 Cowboys are the prime team to choose here. If they do get in, it looks like this could be a team very well destined for Dayton — Michael will get into the metrics below — but they could help themselves move up a seed line this week if they win multiple games in Kansas City. That said, the 7/10 matchup with Oklahoma is a game that Mike Boynton's team NEEDS to get in Wednesday's first-round action. A date with Texas would come Thursday, and giving a competitive showing at the very least could help. A win over the Longhorns and the Cowboys won't have to sweat on Selection Sunday. Others on the bubble should be rooting against Oklahoma State.
Michael: As John points out, the closest thing to a bid stealer in the Big 12 is probably Oklahoma State (17-14 overall, 8-10 Big 12). The Cowboys have an interesting résumé: They rank 40th in KenPom and 43rd in the NCAA NET Rankings with six Quad 1 wins entering the conference tournament. But they also lost five straight games late in the season before finally righting the ship with a narrow win over Texas Tech on Saturday. Their resume might be good enough, but the arrow is pointing in the wrong direction.  
What team most needs to make a run?
Michael: Iowa State needs to generate some momentum this week. The Cyclones are comfortably in the NCAA Tournament field at 18-12 overall and 9-9 in the Big 12, but the second half of the season has been messy. They've lost 10 of 15 games dating to Jan. 14, including six out of eight since Feb. 8. A second consecutive win over Baylor on Thursday would be a major confidence boost after beating the Bears on Saturday to close the regular season. 
John: TCU! The Horned Frogs are good enough to be a second-weekend team in the NCAA Tournament and also flawed enough to suffer a shocking first-round exit. This team is dangerous and looked like it was heading in the right direction after a gutsy road win over Texas Tech followed up by a 75-73 victory over Texas. Just when it looked that way, though, they suffered a 74-60 loss to Oklahoma on Saturday. Mike Miles Jr. is capable of taking over this tournament, and the Horned Frogs have experience. They've got a tall task meeting Kansas State on Thursday night. While their seed line is around a 5 or 6 and is solid, losing back-to-back games ahead of the big dance would be a tough way to go into the tournament. That's a big one with the Wildcats in the quarterfinals. 
Who will be tournament champion?
John: While Kansas is the natural frontrunner, I'm taking Texas to win the Big 12 Tournament. The Longhorns commanded the Jayhawks in the first half at Allen Fieldhouse a few weeks ago and rolled to a win over them on Saturday. They're defensively tough and not too reliant on one offensive weapon, with four players averaging in double figures. Marcus Carr has the ability to control a game, and Rodney Terry has found something with Sir'Jabari Rice in the sixth-man role. How poetic would it be for Terry and the Longhorns to cut down the nets following the Chris Beard mess earlier this season? That's my story and team to monitor. 
Michael: Despite losing to Texas over the weekend, Kansas remains the class of the Big 12. Head coach Bill Self has guided the Jayhawks to nine wins in their last 11 games in arguably the toughest conference in college basketball this season. Marching through the field in Kansas City this week would likely earn them the No. 1 overall seed in the NCAA Tournament in addition to securing a second straight Big 12 Tournament title. That should be plenty of motivation for Self's group.
Ranking the conference tournaments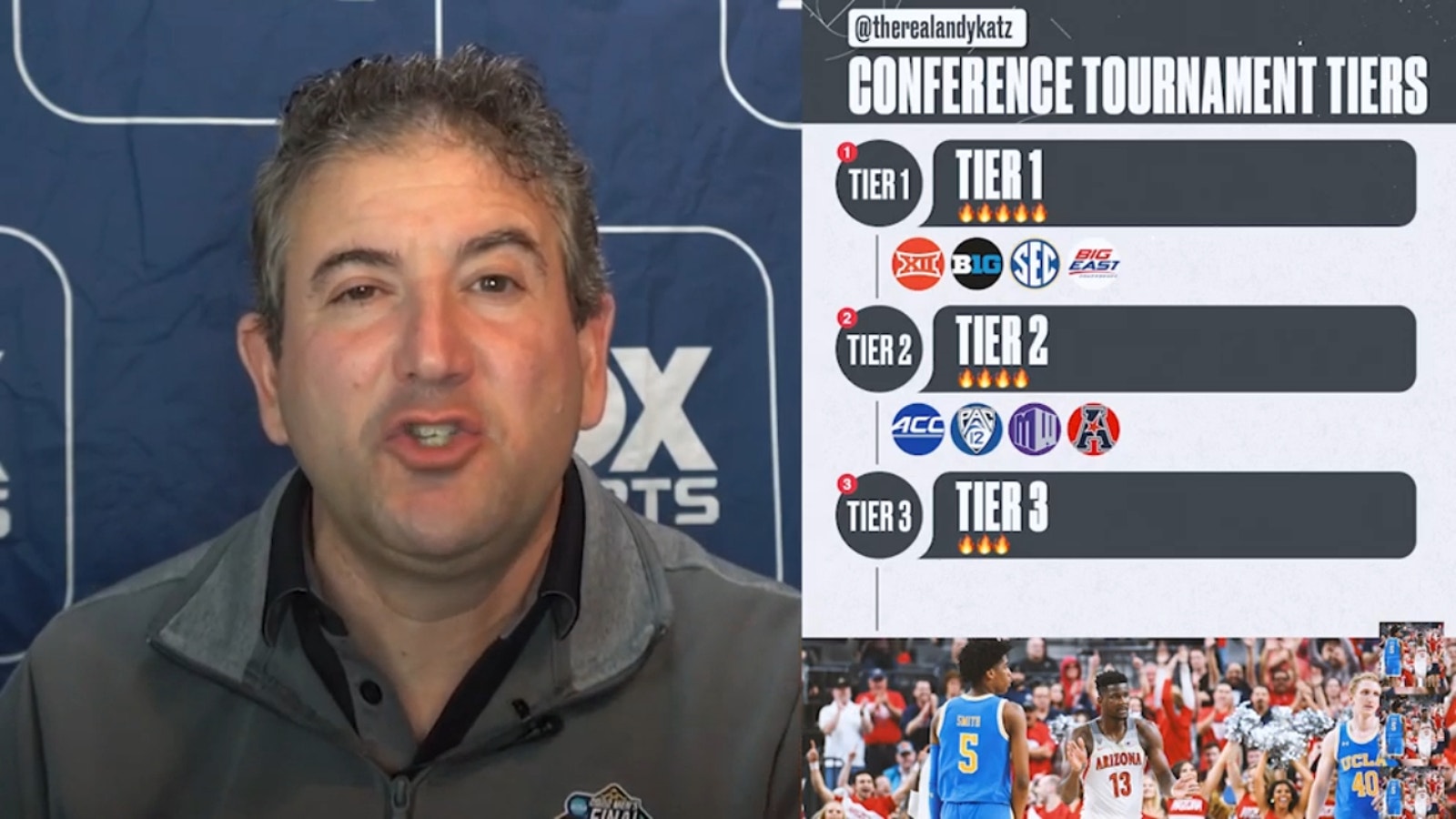 Andy Katz shares his three tiers of the most competitive conference tournaments in college basketball, with the Big 12 among those at the top.
BIG EAST TOURNAMENT
Who is your player to watch?
John: Souley Boum, Xavier — The 24-year-old is in his fifth year of college basketball and can single-handedly change a game with his shotmaking prowess. He is someone you fear if you're on the other side because of his quickness and pull-up abilities. Boum had never run a team at the point guard spot before this year, where he's steered the ship for Sean Miller's group to the tune of a 23-8 overall record, 15-5 conference mark and the No. 2 seed in the conference tournament. In ending Providence's 17-game home winning streak with a 94-89 win last week, Boum scored 33 points to go with seven rebounds and four assists. He has 13 games of 20-plus points this season. It's very possible for the Musketeers to play for a Big East championship on Saturday night. If they are do, Boum will be as big a reason as any.
Michael: Tyler Kolek, Marquette — The presumptive Big East Player of the Year needs a strong week to prove he can get it done on the biggest stage. Kolek, a third-year sophomore, averaged 12.7 points and 7.9 assists per game this season to lead the Golden Eagles to a No. 1 seed in the Big East Tournament, but he's flopped in the postseason each of the last two years. In 2022, Kolek had six points and six assists in Marquette's opening-game loss at Madison Square Garden. Then he scored just three points in a blowout 95-63 loss to North Carolina in the NCAA Tournament. Two years ago, as a freshman at George Mason, Kolek scored 16 combined points in two Atlantic 10 Tournament appearances. He's shooting a lowly 30.8% from the field in postseason games.
Is there a potential bid stealer?
John: Having won six of its last seven games, and with the poise and playmaking of Justin Moore, Villanova is the obvious bid-stealer candidate. The Wildcats' draw really isn't bad either. Their management of minutes will be interesting to watch in a game they should cruise to a victory in on Wednesday night against 11th-seeded Georgetown. That would line up a date with Creighton, who they rolled through just 10 days ago, 79-67. In that game, Eric Dixon went off for a career-high 31 points. He's a huge key to this week for the Cats because of the physical presence and physicality he gives this team, totaling 18-plus points in three of the last five games. Look for a motivated Caleb Daniels to show up after he was snubbed from any Big East honors, and Cam Whitmore could get the Cats on a run.
One added note: Don't be surprised if Seton Hall makes a run this week. The Pirates found an offensive groove this past week behind junior guard Femi Odukale, blowing out Providence 82-58 on Saturday in Rhode Island. Could Shaheen Holloway capture some more March magic? It's a storyline to watch. 
Michael: Villanova seems like a clear choice here. The Wildcats lost a bit of momentum over the weekend with a 71-59 loss to UConn after winning six of their previous seven games, but there's no question head coach Kyle Neptune has his team playing better basketball than at any point this season. The return of do-it-all guard Moore from a torn Achilles gives them a true alpha on the perimeter. Moore is averaging 17.5 points per game over his last six and will be central to any run Villanova hopes to make this week. 
What team most needs to make a run?
Michael: St. John's head coach Mike Anderson might be coaching for his job this week at Madison Square Garden. An 11-1 start to the season has given way to 13 losses in 19 games. The Red Storm limp into the Big East Tournament having defeated only Georgetown (last place), DePaul (second-to-last) and Providence (fifth place) since mid-January. Anderson won 10 league games in 2020-21 to finish tied for fourth, but his team has regressed each of the last two years. There could be changes in Queens.
John: There's no time like the present for Connecticut. The Huskies have won eight of their last nine games and five in a row. Since they reentered the Big East, they have yet to reach the conference tournament final. Do they need to win it? No, I'm not saying that, but there's also a point where the breakthrough happens for a program built to win during this time of year. A struggling Providence team followed by a Marquette team (in all likelihood) in the semis that the Huskies commanded in their last meeting is the pathway to the final. It's there for the taking for Jordan Hawkins, Adama Sanogo and UConn. We know one thing: their fanbase will pack Madison Square Garden. 
Who will be tournament champion? 
John: This is a fascinating Big East Tournament because I think you could make the case for any of six teams to come out on top at The Mecca. There's a part of me that thinks Marquette is getting dismissed too easily for their 25-6 record and winning 17 of 20 games in a league this strong at the top. There's a part of me that says UConn wins it because the Huskies have dominated throughout the last month. Xavier is a candidate, but winning three games in as many days could be tough on their depth. Even though Providence has struggled, sometimes a team hungry to respond ends up capturing the crown out of nowhere.
And then there's the 3-seed in this championship: Creighton. The Bluejays have been to the Big East Tournament championship game four times but have yet to win it. Their starting five is as good as anybody in the conference. Trey Alexander and Baylor Scheierman are tough shot makers and the Jays have a motivated point guard in Ryan Nembhard, who did not get selected to any All-Big East teams. Look for that to play a role in his performances this week, because he deserved a spot. I'm rolling with the Jays to win their first Big East Tournament title. 
Michael: This feels like the year Creighton captures its first Big East Tournament title since joining the league in 2013. The Bluejays rebounded from an early six-game losing streak before Christmas to cement themselves as one of the best teams in the conference. They've lost consecutive games just twice in the last two-plus months, and only one of those defeats came against an unranked opponent. With five players averaging double-figure scoring and a defense that ranks among the top 10 in the country, Creighton has all the tools to cut down the nets this week.
Trey Alexander fuels Creighton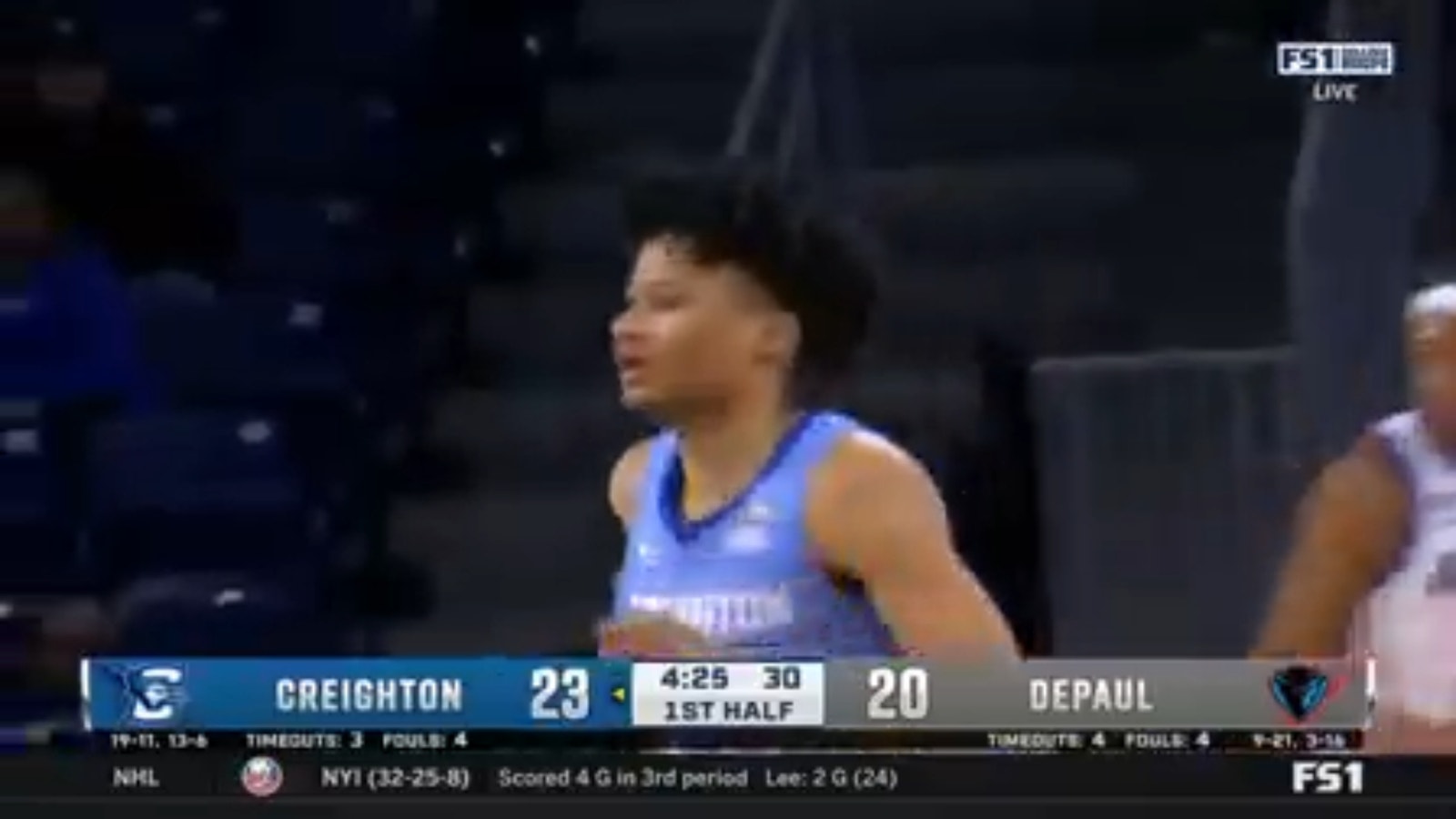 Trey Alexander's 21-point performance led the Bluejays to a recent victory over DePaul.
PAC-12 TOURNAMENT
Who is your player to watch? 
John Fanta: Boogie Ellis, USC — The senior guard from San Diego has been lighting it up for the third-seeded Trojans, averaging 26 points per game over the last six contests! He went off for 35 against Arizona in a narrow 87-81 defeat this past week, and a rematch could occur in Vegas on Thursday night in the tournament quarterfinals. The Trojans are on their way to the NCAA Tournament barring something unforeseen, but going on a run for the Pac-12 Tournament title is possible because they have one of the best pure scorers in the country. 
Michael Cohen: Azuolas Tubelis, Arizona — One of the primary reasons Arizona is in line for a 2-seed or better in this year's NCAA Tournament is the development of Tubelis, who leads the team in both scoring and rebounding. The junior from Lithuania has made significant jumps in points per game (13.9 in 2021-22 to 19.9 this season) and rebounding (6.2 in 2021-22 to 9.2 this season) to become the go-to player for second-year head coach Tommy Lloyd. He's topped 25 points in a game seven times and exploded for 40 points in a 91-76 win over Oregon on Feb. 2. 
Is there a potential bid stealer? 
John: A desperate team that is well-coached and has some experience seems to bode well on a stage like this. Oregon fits the bill, as Dana Altman's Ducks enter Vegas having won three straight games. They could very well end up meeting UCLA in the conference tournament semifinals. In the two regular-season meetings, the Bruins won both, but each was decided by single digits. The Ducks are 28th in the country in defensive efficiency. The question is if they can find enough scoring to piece together a run. Junior guard Keeshawn Barthelemy could be a real X-factor for the Ducks from the perimeter having scored in double-figures in three of the last four games and shooting close to 50% from beyond the arc in that span.
Michael: The sixth-seeded Sun Devils from Arizona State have all the makings of a bid stealer this week. At 20-11 overall and 11-9 in the Pac-12, head coach Bobby Hurley's team is squarely on the bubble thanks to an 8-10 record against Quad 1 and Quad 2 opponents combined. Arizona State notched two wins over ranked opponents this season in then-No. 20 Michigan and then-No. 7 Arizona, but only one of those victories holds any weight with Selection Sunday looming. The Sun Devils haven't been to the NCAA Tournament since the 2018-19 season.
What team most needs to make a run? 
Michael: Oregon probably needs a big week to reach the NCAA Tournament. The Ducks earned a bye courtesy of a fourth-place finish in the regular season standings, but an overall record of 18-13 won't be very inspiring to the selection committee. A win over Villanova on Nov. 27 is about the only non-conference result Oregon can hang its hat on, and the entire résumé includes just one win over a ranked opponent. The Ducks will travel to Las Vegas sitting 47th in the NCAA NET Rankings with a 2-8 record against Quad 1 opponents.
John: Bobby Hurley and Arizona State need to find a way to make a run, and they do avoid UCLA or Arizona until the semifinals despite being the No. 6 seed in the conference tournament. One would think Arizona will be on high alert and out for revenge if the Sun Devils make it to the semis, but the theater involved with that matchup with be a lot of fun and it would give ASU one final shot to show the committee that they belong in the tournament field. 
Who will be tournament champion? 
John: Jaime Jaquez and Tyger Campbell are winners in every sense, and the Bruins are so well-rounded. While Jaylen Clark's injury status (leg) is a storyline to monitor, I don't see the Bruins getting taken down in Vegas regardless if he plays or not. This team is 27-4 and has won 10 consecutive games. I'll predict a Pac-12 Tournament crown and a No. 1 seed for Mick Cronin's group on Selection Sunday. 
Michael: Saturday's showdown between Arizona and UCLA gave us a potential preview of what the Pac-12 title game might look like later this week. The Bruins held serve at home, 82-73, to add a signature win that has them on the cusp of a No. 1 seed in the NCAA Tournament. The game epitomized just how well head coach Mick Cronin's group is playing right now with 10 consecutive wins and 24 of their last 26 overall. UCLA will emerge from the desert with a championship trophy in tow.
ACC TOURNAMENT
Who is your player to watch? 
John Fanta: I'm going with the NC State dynamic duo of Terquavion Smith and Jarkel Joiner, both of whom are averaging 17.3 points per game. With a combined 243 assists on the season as well, the Wolfpack tandem has engineered a very critical season in Kevin Keatts' tenure to the tune of 22-9. NC State has lost three of its last five games but is still on the right side of the bubble in the NCAA Tournament picture. This team gets Virginia Tech or Notre Dame to start, and either opponent should be a win for the Wolfpack. While Clemson would come next and the Tigers swept NC State in the regular season, one has to think the Wolfpack would have a response for a 25-point drubbing that they took the last time out against the Tigers. Joiner has gone for 26-or-more-points in three of his last four games. He's the type of shooter that can spring a team on a run if he gets hot, while Smith will be looking to regain his rhythm in Greensboro. 
Michael Cohen: Blake Hinson, Pittsburgh — Despite a 21-10 overall record and an impressive 14-6 mark in conference play, the Panthers remain on the NCAA Tournament bubble. Their only non-conference victory of note was an early win over Northwestern that aged beautifully. A strength of schedule that ranks 100th nationally and an NCAA NET Ranking of 58 means Pittsburgh has some work to do this week. Hinson is the player to get it done. The Ole Miss transfer is averaging 16.1 points and 6.3 rebounds per game while shooting better than 43% from the field. He's topped 20 points in five of his last 11 outings.
Is there a potential bid stealer? 
John: For starters, North Carolina has to win the ACC Tournament to make the NCAA Tournament. Going 1-9 in the regular season against Quadrant 1, the Tar Heels are on the cusp of capping one of the all-time letdown seasons in college basketball history. Do they have the talent to capture momentum this week? Maybe, but the overall mentality of this team and its inability to execute against high-caliber competition has doomed UNC. 
The bid stealer is clear: Clemson. The Tigers need to beat NC State in all likelihood and advance to the semifinals of the ACC Tournament to have a case for the committee. With a pair of Quadrant 4 losses, and another pair at the Quad 3 level, the Tigers' case is a tough one because they have 22 wins out of the ACC and own seven wins away from their home floor. But major blemishes typically give reason to keep a team out of the field. Could Clemson give the committee a reason to put them in? We'll see. 
Michael: Aside from Pittsburgh, the selection committee will likely have its eyes on Clemson, another bubble team at 22-9 overall and 14-6 in conference play. A three-game losing skid in mid-February seemed to push the Tigers well off the NCAA Tournament pace during a historically poor year for the ACC. But head coach Brad Brownell rallied with four wins in six games to end the regular season, including a 25-point blowout of fellow bubble team NC State away from home. Brownell will bring his team to the ACC Tournament needing at least one win to feel better about the Tigers' postseason chances. 
What team most needs to make a run?
Michael: The glaring choice here is North Carolina, a team ranked No. 1 in the country to begin the season that enters the ACC Tournament on the wrong side of the bubble. The Tar Heels are 19-12 overall and 11-9 in conference play with just two wins against ranked opponents all season: In December they beat then-No. 23 Ohio State, which plummeted to 13th in the Big Ten, and in late February they toppled then-No. 6 Virginia, which is a legitimate, high-quality victory. But a hideous 1-9 record against Quad 1 opponents means UNC likely needs two wins or more in Greensboro this week to have a chance at reaching the NCAA Tournament.
John: Obviously, North Carolina has to reach the ACC championship game at the very least to even present a case to the committee. They are the program that needs to make a run the most. I'll go with a contrarian take and say Virginia could really USE an ACC Tournament run and the draw is rather manageable for the Cavaliers. After a controversial overtime win over Duke on Feb. 11 put them at 19-4, the Hoos only beat lowly Louisville and Notre Dame by a combined five points. They followed that up with losses to Boston College and the Tar Heels. To secure a top-16 spot in the NCAA Tournament, winning their conference tournament opener against either North Carolina, Boston College or Louisville is important. Part of the Hoos' playing style is that they can get stuck in tighter games, but by the same token, this team is 23-6. Can they generate enough offense between Armaan Franklin, Jayden Gardner and Kihei Clark to win a tournament crown this week? That's the obstacle for this team to figure through. 
Who will be tournament champion?
John: The Duke Blue Devils have won six straight games entering the ACC Tournament. Jon Scheyer has this group healthy and playing its best basketball with defense (27th in adjusted defensive efficiency) being the constant. Tyrese Proctor's evolution has alleviated some of the pressure off Jeremy Roach. Kyle Filipowski has totaled 33 points and 27 rebounds in his last two games. Mark Mitchell has become a steady presence while Dereck Lively II can impact the game defensively in a big way. Miami surely is the front-runner, but Duke claimed a win over the Hurricanes in the regular season and has the tenacity to win this tournament. I'm going with the Blue Devils. 
Michael: There's little question that Miami (24-6 overall, 15-5 ACC) and Virginia (23-6 overall, 15-5 ACC) are the two best teams in a subpar league this season. Both are ranked among the top 40 in KenPom, and both are ranked among the top 35 in the NCAA NET Rankings. The lone meeting between the schools finished as a 66-64 win for Miami in late December with the Hurricanes never trailing after the opening minute. A well-balanced scoring offense that features four players averaging at least 13.4 points per game should be enough for Miami to capture its first ACC Tournament title since 2013. 
SEC TOURNAMENT 
Who is your player to watch? 
John Fanta: Antonio Reeves, Kentucky — The 6-foot-5 senior has caught fire for the Wildcats entering the SEC Tournament, going off for a career-high 37 points in Saturday's 88-79 win over Arkansas. Over the last four contests, the Illinois State transfer has averaged 22 points per game on 49% from the field. With the status of Cason Wallace and Sahvir Wheeler up in the air, Kentucky needs a consistent perimeter threat to blend with Oscar Tshiebwe. Winning five of its last six heading into championship week, the Wildcats are riding momentum to improve their seed line, which Mike DeCourcy currently has at a 5. Reeves can help them do that. 
Michael Cohen: Wade Taylor IV, Texas A&M — The sophomore guard ranks fifth in the conference in scoring at 16.3 points per game and has taken his game to another level in the last month. Taylor is averaging 21.3 points per game over his last eight with 24 made 3-pointers during that stretch. He poured in 28 points with a perfect 10-for-10 clip from the free-throw line in an upset of then-No. 2 Alabama over the weekend. The surging Aggies have won eight out of nine, and Taylor is a big reason why.  
Is there a potential bid stealer?
John: It has to be Vanderbilt. The Commodores were totally off the map in college basketball entering February after a humiliating 101-44 loss to Alabama on Jan. 31. Nobody could have seen Vandy reeling off eight wins in the last nine games, and they head into the SEC Tournament just on the outside looking in for the tournament. Junior guard Tyrin Lawrence has put together four of his best performances of the season, averaging 17.3 points per game in that span. Senior wing Jordan Wright came up massive in the win at Kentucky and has totaled 42 points over the last two games. While leading scorer Liam Robbins is done for the year with a leg injury, Jerry Stackhouse has a team that's figured out its identity and is scoring the ball really efficiently. A matchup with Kentucky on Friday night would be really appetizing in the SEC Tournament. 
Michael: After a dreary 3-6 start to conference play, Vanderbilt has won eight of its last nine games to overhaul the tenor of its season and, potentially, give fourth-year head coach Jerry Stackhouse a new lease on life after questions about his job security were percolating. The Commodores have scored ranked wins over then-No. 6 Tennessee and then-No. 23 Kentucky during this run to reach the fringes of the NCAA Tournament bubble. An NCAA NET Ranking of 83 might be too much to overcome, but a solid showing at the SEC Tournament might push them over the hump.
What team most needs to make a run?
Michael: With the second half of its season speckled by losses, Auburn scored a massive victory over then-No. 12 Tennessee on Saturday to enter the SEC Tournament with boosted confidence. The Tigers began the year 16-3 overall and 6-1 in conference play to earn the bulk of their credentials by late January. But they've mostly stumbled ever since with a 4-8 record in their last 12 games, including six consecutive defeats away from home. A win or two in Nashville would ensure that head coach Bruce Pearl can avoid a trip to Dayton for the First Four.
John: Mississippi State is hovering right around the cut line and absolutely needs to win an SEC Tournament game. The Bulldogs lost a Quad 2 contest against Vanderbilt over the weekend, and hold a NET ranking of 46 at the moment. They don't own any Quad 4 defeats, but Chris Jans' team is 4-7 versus Quad 1 and 3-3 against Quad 2. They will play Florida in the 8-9 game on Thursday, a Quad 2 opportunity against a Gators team that is not NCAA-worthy. Following that, it's top-seeded Alabama in a matchup that the Tide will be a heavy favorite in. That said, if the Bulldogs can be competitive in that matchup, there's a solid shot they will hear their name called on Selection Sunday.
Who will be tournament champion? 
John: With recent home wins over Alabama and Tennessee and a road victory over Missouri, who flies under the radar but deserves major credit for the season it's had, Texas A&M went 15-3 in the SEC to claim the No. 2 seed. The Aggies are my pick to cut down the nets this weekend in Nashville because they have one of the best guards in the country at the moment with sophomore Wade Taylor IV. Averaging 21 points per game over the last eight contests, the sophomore is on a mission, and he's got a nice sidekick in senior Tyrece Radford. This team is top-40 in KenPom adjusted offensive and defensive efficiency and has some depth to work with too with frontcourt pieces Henry Coleman III and Julius Marble. I'm taking Buzz Williams!
Michael: Even with Saturday's road loss to Texas A&M, it's hard to pick against top-seeded Alabama. The Crimson Tide have endured more scrutiny and negative attention than most teams can imagine amid an ongoing murder investigation that placed three players at the scene of the crime — one of whom transported the eventual murder weapon (Brandon Miller), another of whom faces capital murder charges and was dismissed from the team (Darius Miles). But none of that seems to influence the on-court product, which has produced a 26-5 record worthy of a potential No. 1 seed in the NCAA Tournament. Miller, who averages 19.6 points and eight rebounds per game, is arguably the most talented player in college basketball this season and can lead the Crimson Tide to the SEC Tournament title.
John Fanta is a national college basketball broadcaster and writer for FOX Sports. He covers the sport in a variety of capacities, from calling games on FS1 to serving as lead host on the BIG EAST Digital Network to providing commentary on The Field of 68 Media Network. Follow him on Twitter @John_Fanta.
Michael Cohen covers college football and basketball for FOX Sports with an emphasis on the Big Ten. Follow him on Twitter @Michael_Cohen13.
Read more:
FOLLOW
Follow your favorites to personalize your FOX Sports experience
---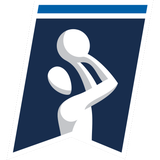 Get more from College Basketball Follow your favorites to get information about games, news and more
---