Another Saturday means another action-packed slate of college hoops on FOX and FS1!
We've got you covered with all the action, starting with Villanova's crucial Big East win over No. 19 Creighton in Philadelphia.
Next, women's college basketball took center stage as No. 4 UConn executed a comeback on the road to clinch a share of the Big East against DePaul.
Shutting things down at FOX, men's basketball returns to the spotlight with No. 17 Indiana on the road to battle regional rival No. 5 Purdue (7:30 p.m. ET, FOX), while No. 10 Marquette hosts DePaul (7:30 p.m. ET , FS1).
Here are the best moments!
FINAL: no. 4 UConn 72, DePaul 69 (w)
Spraying!
At 6-foot-5, UConn's Dorka Juhasz is the tallest player on the Huskies' roster. And it turns out she's a capable shooter from deep. He showed off his shooting ability in the first quarter to stake UConn's early lead.
Juhasz scored 10 points in the first quarter.
getting stuck
However, DePaul matched the Huskies' energy in the first half, hitting a series of tough shots to keep things close. The game was all tied at 37 after two quarters.
Barrage!
Both teams continued to burn the nets in the second half, and the game remained very close early in the third quarter led by the shooting streak of both programs.
But it was DePaul that took control of the momentum in the fourth period, capped by a strong inside finish by KeKe Rimmer.
More from Morrow
Aneesah Morrow had 19 points through three quarters for the Blue Demons, and she continued her tirade in the fourth, keeping her team ahead with tough shots like this one.
Now is my time!
DePaul led by four with just over two minutes to play, but the Huskies went on an 11-4 run late in the quarter, using several clutch jumpers to take the lead.
Put it on!
With just seconds to play, DePaul's Anaya People's drove to the rim for two to cut UConn's lead to one.
Nika Muhl, who hit a huge 3 for UConn minutes earlier, knocked down two clutch free throws to extend the Huskies' lead to three.
Peoples failed to convert his last-second attempt at the other end, and UConn came away with a massive conference win to capture the Big East crown.
FINAL: Vilanova 79, no. 19 Creighton 67
The Wildcats have four double-digit scorers on their roster, and on Saturday it was Eric Dixon who led the charge, pouring in 31 points in Nova's blowout win. The outing was a great display of a Nova team ready to make a push as March approaches.
Villanova's Eric Dixon dazzles with game-high 31 points in 79-67 win over No. 19 Creighton.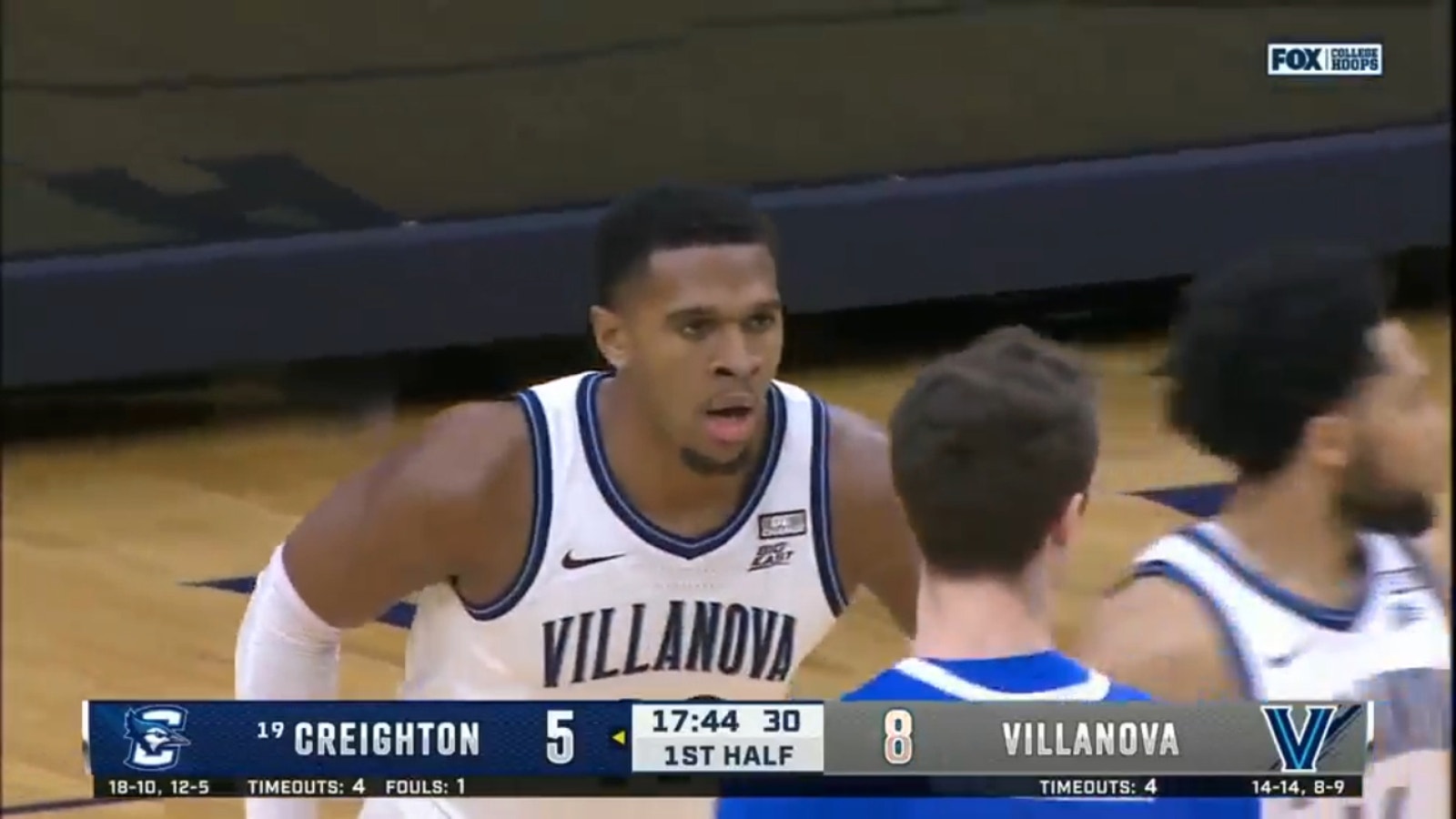 Villanova Wildcats' Eric Dixon dazzled with a career-high 31-point performance in a 79-67 upset win over the No. 19 Creighton Bluejays.
Here are the best plays of the game.
Let's go and go
Villanova tied it early when Eric Dixon brought it down after a nice pass. He got eight points earlier.
Off screen!
Senior guard Justin Moore drilled a 3-pointer as Villanova took a 20-12 lead midway through the first half.
Live luxuriously
There's something endearing about watching a left-hander stroke it the way Dixon does from deep, and he hit a beautiful tree to extend Nova's lead to double digits.
The big man, who was born just under 30 minutes from Vilanova, exploded in the first half, knocking down shot after shot en route to 18 points. The Wildcats led 38-24 after 20 minutes.
Up, down hard
If Creighton was going to claw its way back into the game, Ryan Kalkbrenner was instrumental in that quest. He got things going early in the second half with that easy two to lob.
flexing
Creighton went up by 12 midway through the second half on that tough and-1 finish by Arthur Kaluma.
A little closer
But Cam Whitmore helped the Cats finish things off, and Nova continues to look more and more dangerous.
GOING UP:
No. 17 Indiana at No. 5 Purdue (7:30 p.m. ET, FOX)
DePaul at No. 10 Marquette (7:30 p.m. ET, FS1)
Read more:
FOLLOW
Follow your favorites to personalize your FOX Sports experience
---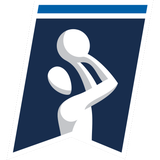 Get more from college basketball Follow your favorites for information on games, news and more
---