We're another week closer to the College Football Playoff pairings being announced, so fans and bettors are beginning to focus on the college football semifinals and championship game.
Jim Harbaugh's Michigan Wolverines have emerged as the slight betting favorite to hoist the CFP trophy.
Michigan's odds improved to +230 (bet $10 to win $33 total) from +250 following the Wolverines' 41-13 win over Purdue on Saturday.
RELATED: Texas defense proves ready at biggest moment
Two-time defending champion Georgia was tied with Michigan last week, but the Bulldogs stayed at +250 after their 30-21 win over Missouri.
The Alabama Crimson Tide and Washington Huskies made moves up the odds chart.
The Tide went from +1600 to +800 following their 42-28 win over LSU.
The Huskies went from +1700 to +1200 after beating USC 52-42.
Taking a tumble were the Oklahoma Sooners. Following the 27-24 defeat to Oklahoma State — Oklahoma's second consecutive defeat — the Sooners fell from +3500 to +25000.
Let's take a look at the current odds of winning the national championship:
COLLEGE FOOTBALL NATIONAL CHAMPIONSHIP ODDS *
Michigan Wolverines: +230 (bet $10 to win $33 total)
Georgia Bulldogs: +250 (bet $10 to win $35 total)
Florida State Seminoles: +600 (bet $10 to win $70 total) 
Ohio State Buckeyes: +750 (bet $10 to win $85 total)
Alabama Crimson Tide: +800 (bet $10 to win $90 total)
Oregon Ducks: +1000 (bet $10 to win $110 total)
Washington Huskies: +1200 (bet $10 to win $130 total)
Texas Longhorns: +1600 (bet $10 to win $170 total) 
Penn State Nittany Lions: +10000 (bet $10 to win $1,010 total)
Louisville Cardinals: +15000 (bet $10 to win $1,510 total)
Oklahoma Sooners: +25000 (bet $10 to win $2,510 total)
Ole Miss Rebels: +40000 (bet $10 to win $4,010 total)
* odds as of 11/5/2023
Editor's Note: Expert's picks made prior to the start of the season
Insight via FOX Sports Betting Analyst Geoff Schwartz:
College football has over 130 teams, with 69 of those teams in the Power 5 conferences. With the wide array of options for winning a college football title, it should be difficult to pick winners each season. Quite the opposite is true.
Thanks to Bud Elliott of 247Sports, we know only 16 teams have a chance to win the title this season. Bud developed the Blue-Chip ratio, a formula that looks at the number of blue-chip prospects on each team. "Put simply, to win the national championship, college football teams need to sign more four- and five-star recruits (AKA "Blue Chips") than two- and three-star players over the previous four recruiting classes."  
Since 2011, every national champion has over 50% blue chips on the roster, with most exceeding 60%. 
With that in mind, I'll give you two teams who can win the title. 
Georgia +215 (at time of pick)
There has not been a team that has won three straight college football championships since the players could fold their leather helmets into their back pockets after a game. 
After two championships, the only thing holding back Georgia from winning a third straight would be apathy, which I doubt happens with new players all over the field, and a slight talent drain. Georgia's defense was historically good in 2021 and slightly worse in 2022, and now its lost most of those players to the NFL. 
Are the new crop of Georgia defenders as good? I'd guess they are, and we will see the same Georgia defense. 
On offense, UGA must replace Todd Monkin at offensive coordinator and Stetson Bennett at quarterback. On paper, new QB Carson Beck is more talented than Bennett, which could give it an upgrade at the position after two straight titles. Georgia's schedule is a cakewalk, and its toughest game will likely be the SEC Championship Game. 
If the Bulldogs get there undefeated, they are in the playoff regardless of the result of that contest. As we saw in 2021, an SEC title game loss doesn't mean much for the title run. 
Georgia is the best team in the country, so why not?
Michigan +800 (at time of pick)
I could easily pick Alabama here and would feel awesome with that selection. However, I will take the Wolverines and pray they figure out how to win a game once the new year begins. Michigan's Blue-Chip ratio is well below that of Georgia, Clemson or even Alabama, but it has a formula that wins games. It beats people up at the line of scrimmage and mostly does not make mistakes.
J.J. McCarthy is talented at quarterback, Blake Corum returns at running back, and the offensive line is loaded with talent. 
While the veteran defense still needs to find that consistent pass rush it saw with Aidan Hutchinson and David Ojabo, the talent will be excellent again. I'm fine with sprinkling a few bucks on a team that made the playoff two years in a row.
Follow FOX Sports for the latest news in college football and other sports.
---
COLLEGE FOOTBALL trending



College football Week 10 highlights: Washington outlasts USC, Alabama edges LSU


Washington outlasts USC, 52-42, as Dillon Johnson rushes for 256 yards


2023 college football odds: Iowa Hawkeyes hit Under again, win 10-7





Big Noon Live: Texas holds off Kansas State in wild OT finish


2023 College Football Bad Beat: Fourth-down TD sinks Michigan bettors


2023 Colorado Buffaloes football schedule: How to watch, dates, times, TV channel





Texas holds off Kansas State, 33-30, to keep CFP hopes alive


Connor Stalions, Michigan football staffer at center of sign-stealing investigation, resigns


2023 College Football Week 10 predictions, best bets by Chris 'The Bear' Fallica

---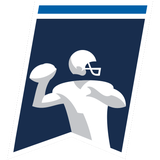 Get more from College Football Follow your favorites to get information about games, news and more
---