Deion Sanders' roster overhaul at the University of Colorado has been the talk of the college football offseason.
The numbers are staggering: More than 50 players from last year's roster have entered the college football transfer portal, with more than 40 of them in the last month alone.
While there has been a lot of widespread criticism of how Sanders has been transforming Colorado's roster, FOX Sports college football analyst RJ Young wondered why so much negativity has been directed his way when this 'has done at other schools in recent years.
"It seems unfair the way we're talking about how Prime has changed the roster in Colorado when everybody who knows football will tell you he had no choice," Young said on a recent episode of his podcast. , "The Number One College Football Show With RJ Young". "This team was 1-11 last year. You're not going to win football games with a team that doesn't have that much talent in a Pac-12 conference where you have to play USC, Washington, Oregon.
"There are over 400 players from Power-5 schools on the portal. The Prime only needs nine now to get to 85 and they weren't even in June. What's all this noise about? Can we give some of that same noise to say: USC, has that also changed the roster over the last two years?"
When Lincoln Riley left Oklahoma to take the head coaching position at USC in November 2021, he immediately went to work, using the transfer portal as a tool to help build a roster that could be competitive in the Pac -12. Riley added 20 players through the portal in just over four months, including 2022 Heisman winner Caleb Williams, who of course came with him from Oklahoma.
Riley and the Trojans were active again this offseason in the backcourt, adding 15 transfers, many of whom are expected to be impact players for USC next season.
Young listed his top transfer portal winners and losers last offseason, with Colorado and USC landing in the "winners" column.
Here's a look at their full list:
Winners:
Colorado buffalo
Key additions:
Travis Hunter (CB/WR, Jackson State)
Shedeur Sanders (QB, Jackson State)
Jahquez Robinson (CB, Alabama)
Tar'varish Dawson (WR, Auburn)
Willie Gaines (WR, Jackson State)
Derrick McLendon (Edge, Florida State)
Vito Tisdale (S, Kentucky)
Omarion Cooper (CB, Florida State)
Young on Colorado: "Obviously, when you add Shedeur Sanders and Travis Hunter to the transfer window, you're winning."
Colorado Spring Game Reactions: Shedeur Sanders, Travis Hunter impress
RJ Young shares his thoughts on Colorado's spring football game with Shedeur Sanders, impressive Travis Hunter and his transfer portal frenzy.
USC Trojans
Key additions:
Dorian Singer (WR, Arizona)
MarShawn Lloyd (RB, South Carolina)
Mason Cobb (LB, Oklahoma State)
Bear Alexander (DL, Georgia)
Anthony Lucas (Edge, Texas A&M)
Jack Sullivan (DL, Purdue)
Jamil Muhammad (LB, Georgia State)
Young at USC: "Eric Gentry didn't go anywhere. I know he was injured last year, but he was an outstanding linebacker. The idea of ​​that guy playing in the middle of that defense instead of the back end of your defense … this is exceptional."
LSU Tigers
Key additions:
Denver Harris (CB, Texas A&M)
Darian Chestnut (CB, Syracuse)
Omar Speights (LB, Oregon State)
Aaron Anderson (WR, Alabama)
Mason Lunsford (OT, Maryland)
Ovie Oghoufo (LB, Texas)
Jakailin Johnson (CB, Ohio State)
Young at LSU: "Harold Perkins isn't going anywhere. This is a win in the transfer window. Harold Perkins might be the best defensive player in the SEC."
Oklahoma Sooners
Key additions:
Dasan McCullough (Edge, Indiana)
Rondell Bothroyd (Edge, Wake Forest)
Walter Rouse (OT, Stanford)
Trace Ford (Edge, Oklahoma State)
Brenen Thompson (WR, Texas)
Jacob Lacey (DL, Notre Dame)
Young in Oklahoma: "Oklahoma added some studs on the defensive line."
Brent Venables of Oklahoma describes his approach to the transfer portal
RJ Young is joined by Brent Venables, who dives into major roster additions with Dasan McCullough, Rondell Bothroyd and Jacob Lacey.
Florida State Seminoles
Key additions:
Fentrell Cypress (CB, Virginia)
Jeremiah Byers (OT, UTEP)
Jaheim Bell (TE, South Carolina)
Keon Coleman (WR, Michigan State)
Braden Fiske (DL, Western Michigan)
Casey Roddick (OL, Colorado)
Young on Florida State: "Jared Verse didn't go anywhere. This is a guy who would have been a first-round pick if he chose to go out this year."
Notre Dame Fighting Irish
Key additions:
Sam Hartman (QB, Wake Forest)
Antonio Carter (S, Rhode Island)
Kaleb Smith (WR, Virginia Tech)
Javontae Jean-Baptiste (Edge, Ohio State)
Young on Notre Dame: "Sam Hartiman decided to move to South Bend, where he and … Marcus Freeman will be."
Michigan Wolverines
Key additions:
Ernest Hausmann (LB, Nebraska)
Drake Nugent (OL, Stanford)
LaDarius Henderson (OL, Arizona State)
Josaiah Stewart (Edge, Coastal Carolina)
Myles Hinton (OT, Stanford)
AJ Barner (TE, Indiana)
Jack Tuttle (QB, Indiana)
Young in Michigan: "Blake Corum and Donovan Edwards didn't go anywhere. That's why you're winning. You've got two colloquiums that can start for anybody, anywhere, anytime. They decided 'no, we want to stay here, we're going to run away. We're going back , we want to get back to the College Football Playoff for the third time, we'd like to beat Ohio State for the third time, we'd like to win a Big Ten championship for the third time."
Losers:
Michigan State Spartans
Key Losses:
Payton Thorne (QB, Auburn)
Keon Coleman (WR, Florida State)
Jalen Hunt (DL, Houston)
Jeff Pietroowski (Edge, Wisconsin)
Germie Bernard (WR, Washington)
Elijah Collins (RB, Oklahoma State)
Young at Michigan State: "They have a real problem at quarterback. … I don't want to sugarcoat it. You're asking a lot of Noah Kim and Katin Houser if you think those guys are going to replace Payton Thorne, who ends up going to Auburn. aside from Keon Coleman, a guy who had 798 yards and 58 passes caught as a sophomore."
South Carolina Gamecocks
Key Losses:
Jaheim Bell (TE, Florida State)
Jordan Burch (Edge, Oregon)
MarShawn Lloyd (RB, USC)
Austin Stogner (TE, Oklahoma)
Young in South Carolina: "You lose Jaheim Bell, who was kind of like Deebo Samuel for them. He had 261 rushing yards because he had to play tailback when MarShawn Lloyd got hurt, and he also had 231 receiving yards. Look at him, yeah , you can find him. Either way, he's going to be a standout at Florida State. Austin Stogner also opted to go back to Oklahoma, so both the tight ends you have to replace, and your starting tailback, it's tough."
Oklahoma State Cowboys
Key Losses:
Spencer Sanders (QB, Ole Miss)
Braylin Presley (WR, Tulsa)
Stephon Johnson (WR, Houston)
Dominic Richardson (RB, Baylor)
John Paul Richardson (WR, TCU)
Trace Ford (Edge, Oklahoma)
Thomas Harper (CB, Notre Dame)
Demarco Jones (CB, Tulsa)
Jabbar Muhammad (CB, Washington)
Mason Cobb (LB, USC)
Young at Oklahoma State: "It's not like you just lost guys … you lost guys that everybody wants. That's tough. That's a lot to overcome here. I hope Mike Gundy pulls a rabbit out of the hat, because that's what Mike's been all about Gundy's been doing that since he's been the coach at Oklahoma State. He's been doing a great job of finding diamonds in the rough."
---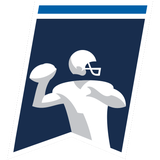 Get more from college football Follow your favorites for information on games, news and more
---