One of the most interesting things to monitor ahead of any college football season is the progress of promising young freshmen.
You've read the scouting reports, you've seen the YouTube clips, but now you want to know what kind of impact they'll have when they set foot on campus.
Who will be ready? Who will need more seasoning? And can any of them have an impact on the national championship chase?
FOX Sports college football writers RJ Young, Michael Cohen and Bryan Fischer are here to weigh in on all of it.
In naming Quinn Ewers his starting quarterback, Texas head coach Steve Sarkisian threw a wet blanket over the idea of true freshman Arch Manning — the No. 1 recruit in the country — forcing his way onto the field in 2023. However, there are some freshmen QBs on other teams who have legitimate chances to win a starting job. Which first-year signal caller do you think can play a big role on a Power 5 team?
Bryan Fischer: It feels like talk with the class of 2023 has been focused on Arch Manning, Tennessee's Nico Iamaleava and Arizona State's Jaden Rashada, but for my money it is UCLA's Dante Moore who has the best opportunity to make a splash right away. The five-star from Detroit was a huge recruiting coup for Chip Kelly over his old program Oregon, and the pathway to starting the opener is probably the clearest of any young QB despite two solid veteran options that the staff could turn to.
Keep in mind that Kelly made Dorian Thompson-Robinson one of his signature recruits upon taking over in Westwood and ended up starting the young signal-caller right away to allow both him and the program to grow into a top-25 team. Doing the same with Moore makes plenty of sense as the Bruins embark upon this transitional phase prior to fully joining the Big Ten, and that's not even getting into the talent the Midwestern star has as the most polished of the 2023 QB's not named Manning.
That said, I would keep an eye out for Jackson Arnold at Oklahoma, too. Dillon Gabriel's injury history is always in the back of my mind, and Arnold seems to have that 'it' factor on the field that could earn him some packages to show what he can do before eventually taking over as a starter. Don't sleep on Aidan Chiles at Oregon State, either. Yes, everybody has been focused on D.J. Uiagalelei's high-profile transfer into the program, but the reports have been super-high on the youngster actually being the best quarterback in Corvallis.
Can Utah and USC be dethroned in the Pac12?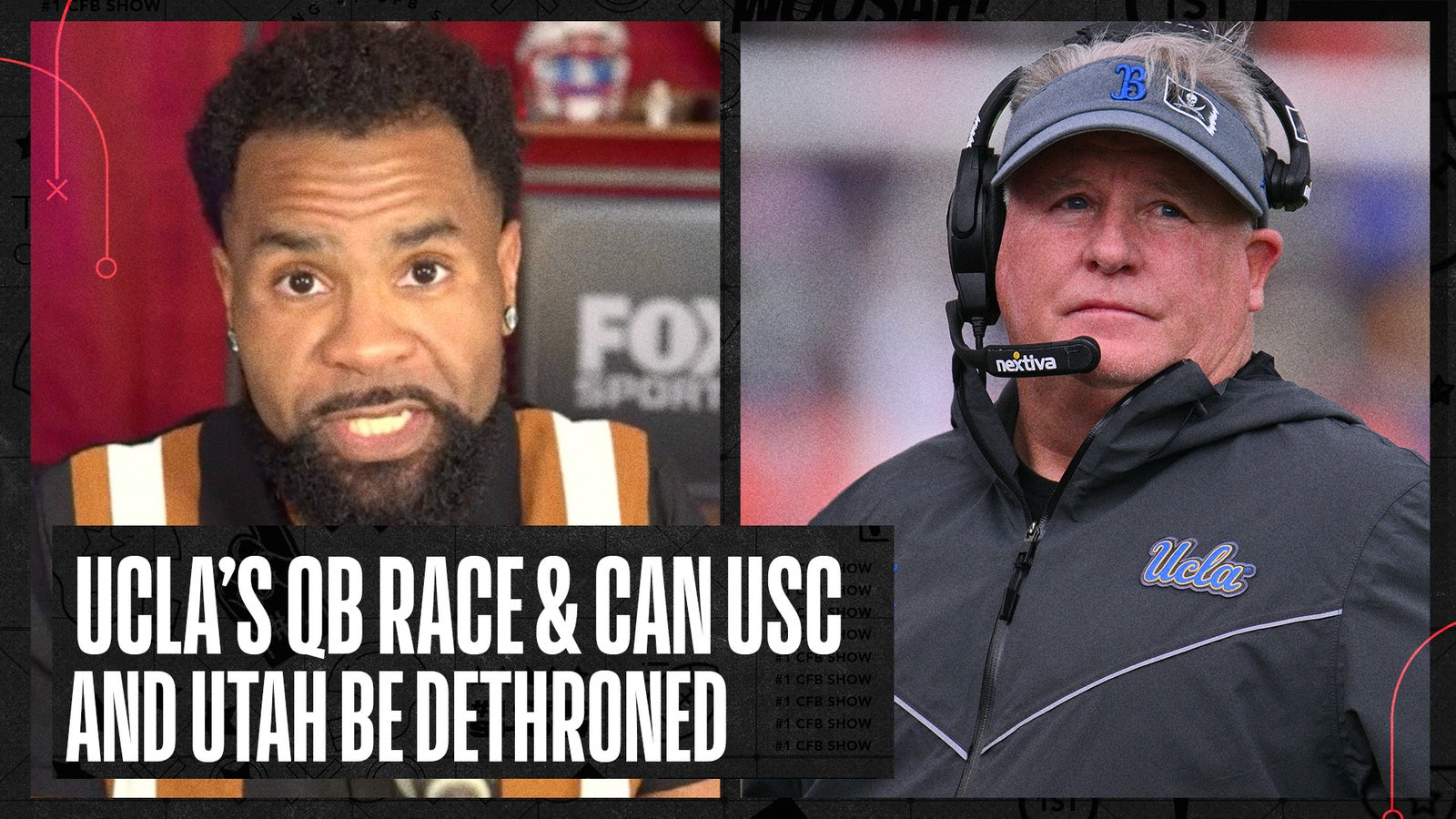 RJ Young: Dante Moore has felt like the quarterback with the best chance to start as a true freshman among Power 5 schools. His pedigree as five-star prospect, Elite 11 bona fides on a depth chart make clear he's the most talented quarterback in Westwood.
Kelly also built his Bruins program around Thompson-Robinson, who earned the starting job early in his career, starting all but two of 50 career games for UCLA. That stability at the quarterback position has become a hallmark of a Bruins team that has gone into the transfer portal as any team in the country.
If Kelly makes Moore the starter sooner rather than later, the expectation is that UCLA will not only be competitive in this, its last season in the Pac-12, but into its immediate future in the Big Ten.
Michael Cohen: It's always felt like Moore would have the ability to contend for a starting job in his freshman season at whichever school he selected. The Detroit native received his first scholarship offer from Michigan head coach Jim Harbaugh in seventh grade, and the Wolverines made Moore the focal point of their 2024 recruiting efforts before he committed to Oregon, later flipping to UCLA. His coolness in the pocket and impressive accuracy allowed Moore to throw for 9,880 yards, 135 touchdowns and just 20 interceptions over the course of his career at Martin Luther King Jr. Senior High School. 
The departure of longtime quarterback Thompson-Robinson, who started 48 of the 50 games he played at UCLA, created an immediate opening for Moore to join the competition — an opportunity he likely wouldn't have had at Oregon with the return of veteran Bo Nix. Moore's primary challengers are expected to be Ethan Garbers (four-star recruit in 2021), Chase Griffin (three-star recruit in 2019) and Justyn Martin (four-star recruit in 2022). Those players combined to attempt just 38 passes last season, with Garbers accounting for 37 of them. On-field experience shouldn't play much of a factor in head coach Chip Kelly's decision.
In addition, the Bruins and crosstown rivals USC will be joining the Big Ten in 2024. What better way to prepare for that transition than by showing Midwest recruits that one of their own is the star of the show in Los Angeles?
LSU edge rusher Harold Perkins Jr. was a breakout star on the defensive side of the ball last season, ranking 11th in the country in sacks (8½) among players from Power 5 schools. No other freshman from a Power 5 school had more than 6½ sacks. Is there a freshman defensive prospect who can generate headlines the way Perkins did in 2022?
Bryan: If I'm going to trust a coach to identify defensive talent, it's Nick Saban first and foremost, so I'll take my chances on Keon Keeley being somebody who can have a similar impact to Perkins. The freshman from Tampa seems perfectly suited to fill at least part of the void left behind by the departure of Will Anderson Jr. to the NFL, but it wouldn't shock if the Tide tried to move him around some to in order to find the best matchup. Either way, he looks the part of a high-impact pass rusher and has shown it on tape at the high school level, too.
Michael: Keeley is a great choice, and when the 2023 season is done and dusted, he could certainly be the finest freshman defender in college football. The player who might create the most buzz, though, is defensive back Cormani McClain, a five-star prospect and the No. 13 overall player in the cycle who chose to play for head coach Deion Sanders at Colorado.
A Florida native, McClain was committed to Miami from October 27, 2022, until Jan. 19, 2023, at which point he backed away from the Hurricanes and rerouted to the Buffaloes that same day. Now McClain has the chance to be a day-one starter across from fellow cornerback Travis Hunter, the No. 1 prospect in the 2022 recruiting cycle who shocked the sport by committing Coach Prime at FCS-level Jackson State and then following Sanders to Colorado via the transfer portal. On paper, Hunter and McClain form one of the most talented — albeit inexperienced — cornerback tandems in the country. 
Reaction to Deion Sanders flipping Cormani McClain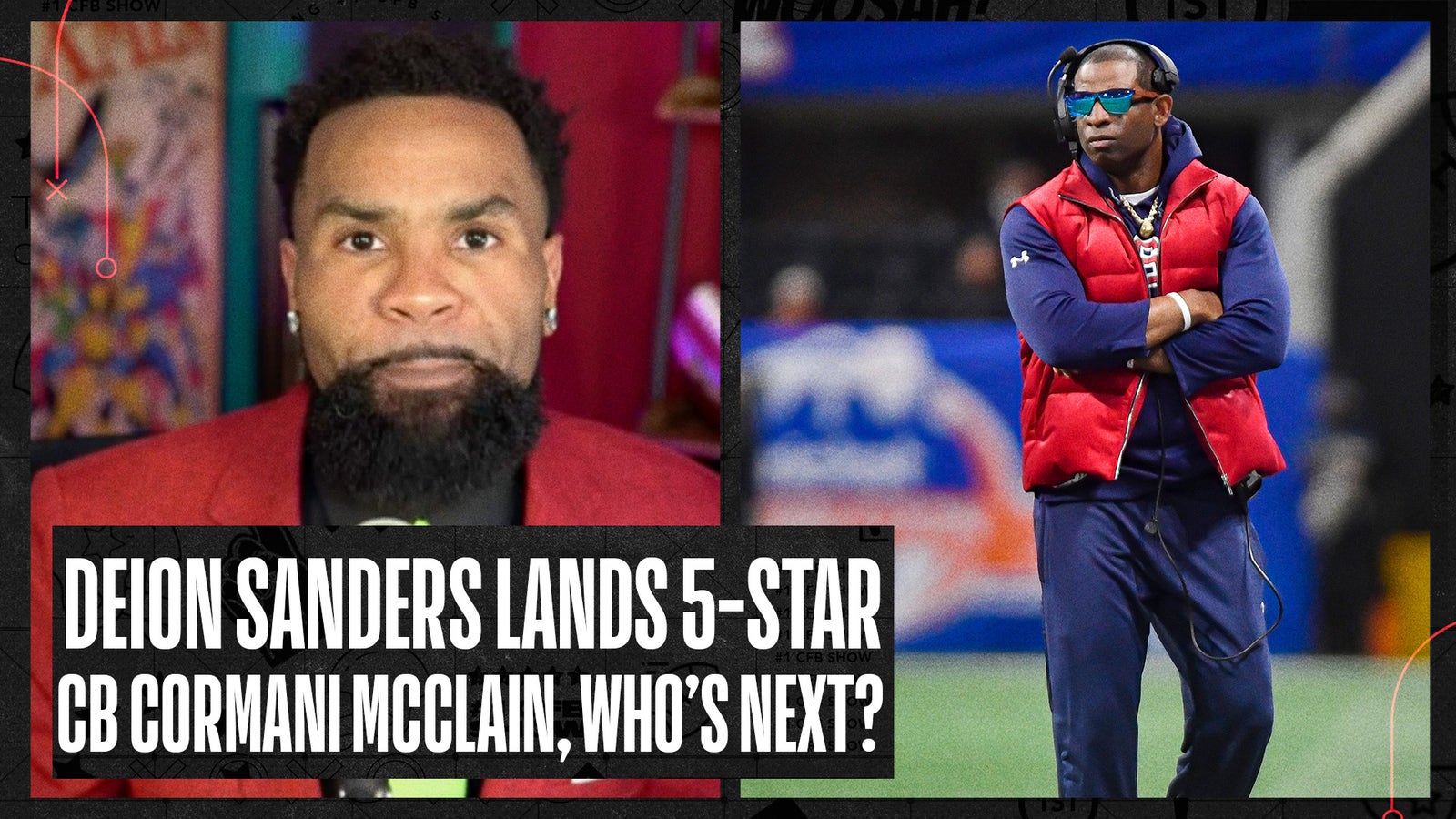 No coach in college football brings more attention to his players than Sanders, and McClain should be among the primary beneficiaries as a core piece of Colorado's rebuilding efforts. 
RJ: Michael took the name right out of my mouth: McClain is the defensive freshman I'll watch most closely, especially through the first four weeks of the season.
With former No. 1 overall recruit Hunter across the field, I expect opposing quarterbacks to throw at McClain like he's got a blinking gold neon sign above his head that reads TRY ME! 
I gotta a notion is the best corner back of all-time and his head coach, Deion Sanders, as well as defensive coordinator Charles Kelly, who last coached defensive backs at Alabama in 2022, will have McClain in position. It'll be up to him to ball.
A natural complement to Perkins is Ole Miss running back Quinshon Judkins, who rushed for 1,565 yards and 16 touchdowns in his freshman season to establish himself as one of the best players in the country. Is there an incoming freshman on the offensive side of the ball who can make an immediate splash like Judkins?
Michael: It will be difficult for anyone to match the kind of production Judkins had last season. He touched the ball 290 times as a runner and receiver combined to rack up more than 1,700 yards from scrimmage. Those types of numbers warrant more buzz and recognition than Judkins is getting ahead of the 2023 campaign. 
With the understanding that finding another Judkins is unlikely, there are still a few freshmen receivers worth watching this fall: Johntay Cook II at Texas and the tandem of Carnell Tate and Brandon Inniss at Ohio State.
Cook was an All-American and the No. 7 wide receiver in the country coming out of DeSoto High School in DeSoto, Texas, which is less than an hour from the Longhorns' campus. He hauled in 165 passes for 2,965 yards and 50 receiving touchdowns in his final three seasons at DeSoto and tormented defensive backs with high-end speed and twitchiness honed as a long jumper and triple jumper on the track and field team. The combination of Cook and veterans Xavier Worthy, Jordan Whittington and Adonai Mitchell — a transfer from Georgia — should give Ewers plenty of explosive targets. 
There's an element of blasphemy attached to any suggestion that freshmen wide receivers will contribute at Ohio State, where the likes of Marvin Harrison Jr. (1,263 yards in 2022), Emeka Egbuka (1,151 yards in 2022) and Julian Fleming (533 yards in 2022) are firmly entrenched atop the depth chart. But Tate was one of the fastest developers in spring practice and began passing some of the sophomores ahead of him, with two of those players — Kaleb Brown and Caleb Burton — eventually entering the transfer portal. Tate and Inniss, who was not among the early enrollees, were rated among the top five receivers in the country for the 2023 recruiting class. They might be talented enough to force their way into head coach Ryan Day's plans. 
RJ: Texas RB CJ Baxter ought to receive more hype. I realize the running back room just lost perhaps the fourth-best tailback in school history in Bijan Robinson.
Robinson became the first offensive player drafted out of the Longhorns program in the first round since Vince Young. Robinson felt engineered, the power unit in an offense that was built to brake late, throttle early, carry speed through a crowd of curves and blister burn down the straights like it can't wait to yell SEC speed.
Baxter has that kind of talent. 
In his last season of high school ball, he averaged 7.9 yards per carry and registered 1,375 yards in just 10 games.
Whether he breaks through, like McClain in Colorado, will be entirely up to him. As good as he is, he'll have competition because Texas might have the deepest running back room in the country, and that's saying so much I'm gonna have a hard time chewing.
Bryan: I'll give you two because both will be playing at USC with the reigning Heisman Trophy winner and one of the nation's best play callers in Lincoln Riley. First there's Zachariah Branch, who you are going to hear compared to Tyreek Hill about 7,000 times before he leaves college. I understand why from a size and, especially, speed comparison. However, there's just so much more to his game that I could see him being on a top play segment pretty much every Saturday night as Caleb Williams and Riley find ways to get Branch in space at least a few times per quarter.
While Branch is going to be dynamic wherever he lines up, Duce Robinson's athleticism and size at tight end could really add another element to the Trojans' offense. I just am going to have to pour one out to some defensive coordinators around the Pac-12 as they try to figure out how to cover a guy like Branch while also dealing with somebody in Robinson who is 6-6, has great body control and could be extra dangerous in attacking zone coverage you will probably be forced to play against somebody as mobile as Williams is.
Sometimes a freshman who begins the year as a backup will force his way into the lineup as the season progresses. Such was the case with Michigan's Will Johnson, who developed into a high-level starting cornerback by the end of the year. Which freshman do you think coaches will have a hard time keeping on the sideline down the stretch?
RJ: I'm gonna circle back up to Cohen's thought on Carnell Tate and apply it here with the caveat that the most loaded wide out room in the nation is Zone 6 in Columbus.
While there are at least three players who have their names written in ink on the depth chart in Harrison Jr., Egbuka and Fleming, the early loss of Jaxon Smith-Njigba to the offense at Ohio State last is a reminder of just how important quality depth is in this sport. With Tate, the depth isn't just quality, it's elite.
He might be called upon sooner rather than later.
Bryan: You can never have enough pass rushers in college football, and I lean Matayo Uiagalelei being that guy at Oregon late in the year who makes some big plays to win games. Physically he seems ready to step in and contribute as a freshman, and the ability to plug him in a few different spots could be key for a defensive mind like Dan Lanning in unlocking some of his potential early on. 
I would expect the staff to bring a highly touted guy like him somewhat slow initially, but when you're talking about games against Washington, Utah, USC and Oregon State after mid-October, that's prime territory for Uiagalelei to become an established presence for the Ducks' defense.
Michael: This is a bit of a wild card, but five-star athlete Nyckoles Harbor remains one of the most fascinating freshmen in college football. The dual-sport star finished as the No. 15 prospect in the country and committed to South Carolina over the likes of Michigan, Maryland and Oregon, whose late push fell just short of bringing Harbor to the track and field capital of the United States. Now Harbor will continue chasing his dream of sprinting at the Olympics while also furthering the rebuilding efforts of football coach Shane Beamer.
But what position(s) will Harbor play? That's the question recruiting experts, coaches and fans have been asking Harbor since he exploded onto the national scene at Archbishop Carroll High School in Washington, D.C. While some college coaches preferred him as an edge rusher, Harbor expressed his desire to play offense as the recruiting process unfolded. A 6-foot-5, 230-pound phenom who ran the 100-meter dash in 10.22 seconds presents one heck of a matchup problem at wide receiver, tight end or both. 
RJ Young is a national college football writer and analyst for FOX Sports and the host of the podcast "The Number One College Football Show." Follow him on Twitter at @RJ_Young and subscribe to "The Number One College Football Show" on YouTube.
Michael Cohen covers college football and basketball for FOX Sports with an emphasis on the Big Ten. Follow him on Twitter at @Michael_Cohen13. 
Bryan Fischer is a college football writer for FOX Sports. He has been covering college athletics for nearly two decades at outlets such as NBC Sports, CBS Sports, Yahoo! Sports and NFL.com among others. Follow him on Twitter at @BryanDFischer.
---
COLLEGE FOOTBALL trending
---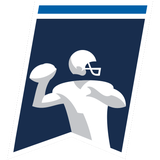 Get more from College Football Follow your favorites to get information about games, news and more
---