David Helman
Dallas Cowboys Insider
Maybe the decision-makers in the Cowboys front office got tired of all the high praise for their rivals to the northeast.
That's what it feels like on Friday night, in the immediate aftermath of their trade for Trey Lance. As the dust settles and we work to figure out what it all means, the first conclusion is that it feels exactly like something the Philadelphia Eagles would do.
We've seen this for years from Howie Roseman, the general manager in Philadelphia who seizes on any opportunity to exploit a market inefficiency and take a chance on improving his team. That seems to be the gameplan for the Cowboys, who are shipping a fourth-round pick to San Francisco in exchange for Lance, the No. 3 overall pick in the draft just two years ago.
It's always going to raise eyebrows when a team with a franchise quarterback takes a proactive measure to acquire a new one, but let's put Dak Prescott on the back burner for a second. Independent of Prescott's situation, the business of the trade just makes sense.
Even with his career at a crossroads, Lance is a gamble worth making — especially at this price. By ceding just one fourth-round pick in the deal, the Cowboys are holding onto all of their top 100 selections in next year's draft, and the $6.25 million guaranteed on the next two years of Lance's deal would slot him as roughly the team's 20th-most-expensive player. These aren't exactly assets Dallas will miss if things don't work out.
On the flip side, Lance is still just 23 years old as he enters his third NFL season. The size, athleticism and arm strength that prompted the 49ers to move mountains to draft him is still there.
The elephant in the room is an astounding lack of experience. To this point, he has attempted fewer than 200 NFL passes — and that includes preseason snaps. Combine that with a brief college career that saw him play only 19 games for North Dakota State, including just one appearance during his COVID-shortened 2020 season, and San Francisco's audacity comes into clearer focus. 
None of that is Lance's fault, mind you. The bottom line is he's an unusually raw prospect whose development was derailed first by injury, and then by the unlooked-for emergence of Brock Purdy as an effective starter.
From here, there's not much downside. He comes to a Cowboys organization that has a strong culture, a veteran locker room and two seasoned quarterbacks he can learn from.
The educated guess here is that — for the time being, at least — Lance will serve as a high-profile third-stringer. There is no doubt he's more talented than Cooper Rush, but he'd be hard-pressed to quickly overcome Rush's seven years of experience with the offense and the organization.
But it will be fun to see if the Cowboys can think of any other ways to use their new acquisition. Lance checks in at a hefty 6-3, 224 pounds and he can run. In just eight appearances for the 49ers, he ran the rock 54 times for 235 yards. He also posted 1,100 rushing yards in his sophomore season of college.
Maybe we're getting ahead of ourselves, but it's easy to imagine Lance providing value as a ball carrier in both the red zone and short yardage — especially with a starting quarterback who has been susceptible to injury in recent seasons.
And with that, we can circle back to Prescott.
Dak Prescott reiterates Cowboys' Super Bowl hunger
The Cowboys' signal-caller is one of the most scrutinized players in football, and this move is only going to draw more eyeballs. How could it not when a former Top 5 pick has been brought into his position group? 
The reality is not as juicy. When considering Prescott's future, it's always important to remember that his contract gives him tremendous leverage over his employer. Prescott is currently set to count an astronomical $60 million against the salary cap in 2024 — a figure that would severely hinder Dallas' ability to keep a competitive roster together. He also negotiated a no-trade clause into the deal, which leaves the Cowboys with few choices other than to sign him to an extension sometime in the next six months. 
[Williams: 49ers, Kyle Shanahan failed to give Trey Lance a real chance. Now they've moved on]
Sure, Lance gives them something in the way of leverage — a young, talented quarterback who could potentially assume the starting role. But now consider the long road ahead in Lance's development and the short time until Prescott's contract becomes a problem. With respect to the youngster, it just doesn't seem feasible that he can develop into a bona fide bargaining chip by March. At the bare minimum, Lance's presence on the roster keeps the Cowboys from needing to draft a quarterback in the next two years. But it sure doesn't seem to threaten Prescott's long-term outlook.
Maybe it's not as juicy a headline, but the real story is plenty interesting. The Cowboys saw a unique opportunity to acquire a rare talent at the game's most important position — and for a low cost. If it works out, Trey Lance becomes a hell of an asset for half a dozen different reasons: gadget player, backup quarterback, trade bait, eventual compensatory pick — perhaps even a starter. If it fails it's a minor footnote, a decision no one should blame them for making.
It's the type of assertive strategy that has helped their division rivals construct two Super Bowl rosters in the last five years — and they'd be smart to keep at it.
David Helman covers the Dallas Cowboys for FOX Sports. He previously spent nine seasons covering the Cowboys for the team's official website. In 2018, he won a regional Emmy for his role in producing "Dak Prescott: A Family Reunion" about the quarterback's time at Mississippi State. Follow him on Twitter at @davidhelman_.
FOLLOW
Follow your favorites to personalize your FOX Sports experience
---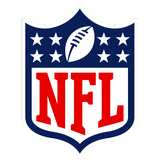 Get more from National Football League Follow your favorites to get information about games, news and more
---