David Helman
Dallas Cowboys Insider

Eric Williams
NFC West Reporter
It's starting to feel a lot like the 90s in the NFC playoffs.
For the second season in a row, we're gearing up for a Cowboys-49ers matchup. The only way this could look more vintage is if this was the NFC Championship Game, instead of the Divisional Round. Still, we'll take what we can get, and with postseason meetings in back-to-back years, we may actually be seeing this classic rivalry renewed after so many years off. Last year's wild-card meeting saw the 49ers advance with a 23-17 victory after a frantic Dallas rally fell short.
Given the star power between the two teams, it's fair to expect the 2023 rendition to be even better. To get to the end of the game (Sunday at 6:30 p.m. ET on FOX and the FOX Sports app), we asked FOX Sports NFL writers David Helman and Eric Williams to weigh in.
David Helman: I have to say, Eric, this current Niners team reminds me a bit of the 2016 Cowboys team that finished 13-3 and #1 in the NFC — a talented, veteran team powered by a confident player capable of play. rookie quarterback Of course, the Cowboys team lacked some defensive talent, while San Francisco boasts the best defense in the league filled with generational stars. I'll admit I'm being a little tongue-in-cheek when I ask this, but with everything we've seen the past two months it feels justified: Do the 49ers even have a weakness?
Eric Williams: It's hard to find one. The 49ers have playmakers all over the field on offense with running back Christian McCaffrey, tight end George Kittle and wide receivers Deebo Samuel and Brandon Aiyuk. Led by All-Pro Trent Williams at left tackle, the 49ers have averaged 34.6 points per game since rookie Brock Purdy took over for an injured Jimmy Garoppolo in Week 13.
Defensively, San Francisco held opposing offenses to just 16.3 points per contest during the regular season, No. 1 in the league. And they finished with a better league differential, plus 13 turnovers. That said, the last team to beat San Francisco, the Kansas City Chiefs, protected well enough to allow Patrick Mahomes to attack the 49ers and their vulnerable secondary. With Dak Prescott and the offense singing, the Cowboys could follow Kansas City's blueprint on offense.
Speaking of players, Prescott had perhaps the best performance of his career in the postseason in a road win against Tom Brady and the Tampa Bay Buccaneers. What was the key to Prescott's success last week?
Hemline: The most frustrating thing about the Cowboys is that Monday's performance was very much in line with what we've seen all season. They are inconsistent and Monday's effort was one of the cleanest. The Cowboys boast a top-five scoring offense, and Dak is averaging two touchdown passes a week since returning from his thumb injury, which puts him right among the league leaders. The obvious problem has been those pesky interceptions, which have been the result of a combination of forced decisions by Prescott, miscommunication with his receivers and bad ball luck — dropped passes and slanted throws that became takeaways.
Against Tampa, all those problems disappeared. Dak was decisive, the offense was crisp and all of his receivers made big plays, from contested catches to clean routes. It was a reminder of how well things can work when the offense is on its A-game. There are only two glaring problems: For starters, we haven't seen the Cowboys do it very consistently. Holding it against the best defense in the league also promises to be another level of difficulty.
I think a big part of that challenge will be fending off the ferocious 49ers pass rush long enough to give Dak time, which was a glaring problem for the Cowboys in last year's playoff game. We all know the challenge Nick Bosa presents, but I'm curious what the rest of San Francisco's plan might look like for pressure.
William: San Francisco's pass rush certainly starts with Bosa and his league-leading 18.5 sacks this season. However, Charles Omenihu had two sacks in a win over Seattle, including a second-half sack of Geno Smith that helped break the game open.
Arik Armstead remains a solid interior pass rusher when it comes to defensive tackles, and linebacker Fred Warner can wreak havoc as a blitz. But what makes the 49ers effective is their ability to get to the house with just four pass rushers while playing sticky coverage. San Francisco tied for the NFL lead in interceptions during the regular season with 20, and many of those were caused by pressure from Bosa and the front four. According to Next Gen Stats, the 49ers have generated the sixth-highest sack rate (7.4 percent) when in zone coverage this season.
While San Francisco can rush the passer, Seattle had some success with Ken Walker III running the football early on. Could the Cowboys try to slow Bosa up front by feeding him a steady diet of Ezekiel Elliott and Tony Pollard?
Hemline: I would be very concerned about running the ball if I were the Cowboys. Tony Pollard and Ezekiel Elliott combine to form one of the best duos in the league, but the quiet Cowboys haven't been running the ball all that well down the stretch of the season.
Since right tackle Terence Steele went down in mid-December, the Cowboys have failed to average four yards a carry as a team in their last five games. They rushed for a respectable 128 yards in Tampa, but their two star running backs managed just two carries that went over nine yards. Against the league's second-ranked defense, they'll likely have a tough sled.
Obviously, they don't want to completely abandon the run game, but it will take some creativity from offensive coordinator Kellen Moore. Maybe I should call the quarterback's number a few times. Prescott carried the rock just five times for 25 yards Monday night, but one of them scored a touchdown and another caught a third down. Every little bit helps.
On a related note, I'm curious about San Francisco's offensive line. We all know Trent Williams is one of the best left tackles in the game, and we know how well the Niners have run the ball under Kyle Shanahan. I also can't help but notice that several teams have had success firing Brock Purdy during his time as a starter. If there's one vulnerability that Micah Parsons and the Cowboys can exploit, what would you guess it is?
William: One of Purdy's strengths is his ability to move outside the pocket to create chunk plays down the field. Right tackle Mike McGlinchey has struggled at times this year, giving up six sacks and a team-high 27 quarterback pressures, according to Pro Football Focus. McGlinchey is tied for the team lead with 10 penalties taken during the regular season.
The 49ers have also proven vulnerable to pressure up the middle. Left guard Aaron Banks has given up one sack and 25 hurries, according to Pro Football Focus. And at right guard, San Francisco continues to split the starting snaps between rookie Spencer Burford and Daniel Brunskill.
Why Kyle Shanahan deserves more credit for the 49ers' success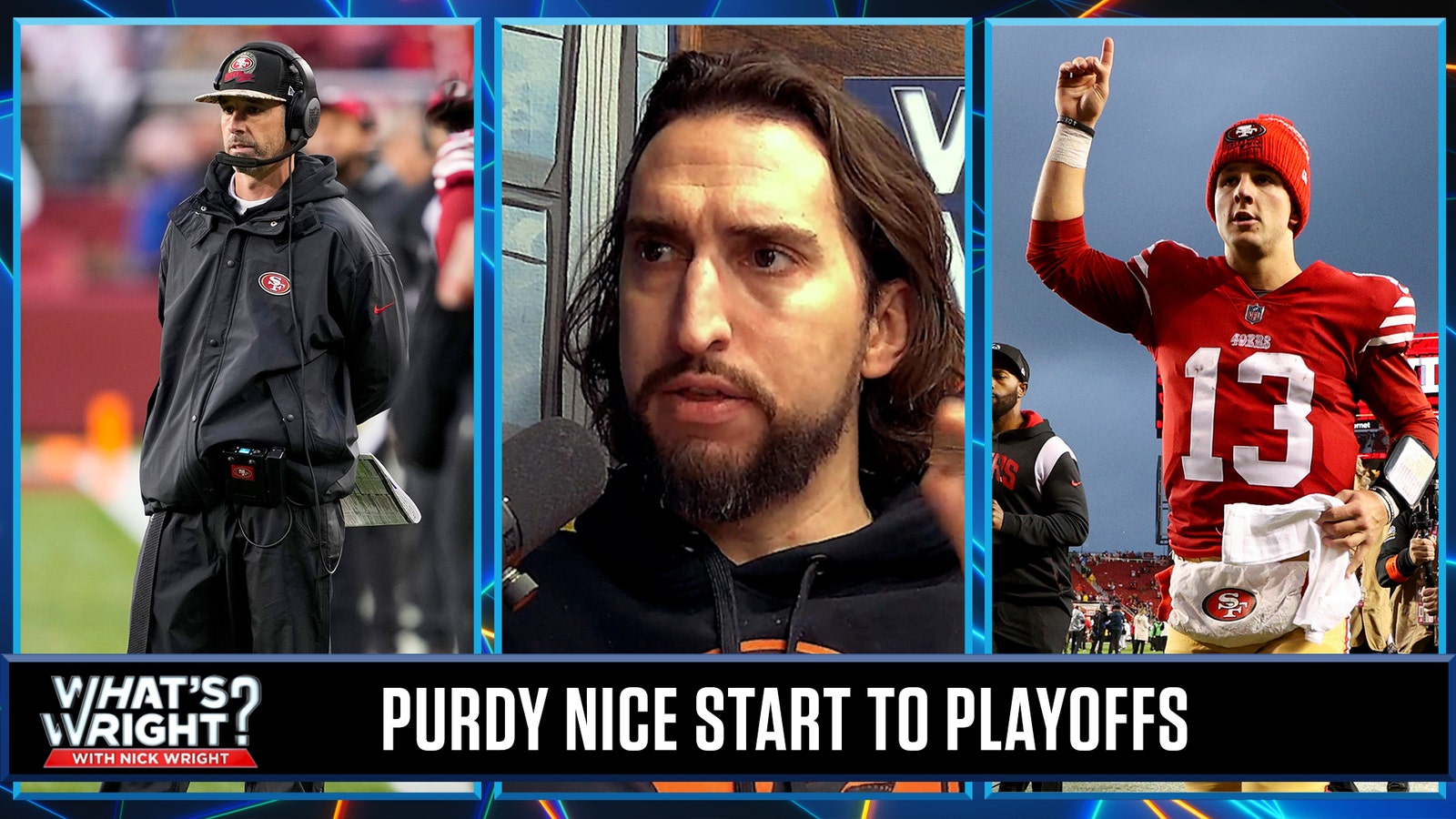 The San Francisco 49ers have won 11 straight games and seven with Brock Purdy under center. Who is most responsible for the Niners career? Nick Wright credits Kyle Shanahan with the team's good play.
There has been national discussion about San Francisco's two extra days off because the 49ers played Saturday last week and Dallas took the field Monday night, along with the Cowboys having to travel to the West Coast. Has any Dallas player or coach addressed scheduling as an equity issue?
Hemline: Privately, I'm sure the Cowboys coaches and players aren't happy about the situation, but that goes with the territory when you're America's team. Take that to Jerry Jones, who no doubt loved the publicity that comes with a Monday night game.
If there's a good watch, it's that these guys have played a lot of games on short rest this season. In addition to the usual Sunday-Thursday switch, the Cowboys also participated in a Sunday-Saturday week over Christmas, then followed that Christmas Eve game with a second appearance on Thursday. They should be used to this. And if they need inspiration, look no further than last year's LA Rams, who played Monday night's wild-card game against Arizona, then turned around and flew east to Tampa, where they won to advance to the NFC championship game.
With all that said, it's time for the prediction. What do you see happening Sunday night at Levi's Stadium?
William: Like the last time these two teams met in the playoffs, I expect a close game. Dallas has the offensive firepower to match the scoring and big plays with San Francisco. What worries me about the Cowboys is their ability to take care of the football and control the game in the fourth quarter.
I don't think the timing is too big for Purdy, and I expect San Francisco's players in Samuel and McCaffrey to have big games. I'll take San Francisco, 27-24.
Hemline: Lord, forgive me for buying the Cowboys, but I think this matchup is too close to be a unanimous decision. The Niners offense is loaded, and Purdy has been fantastic so far, but I can't help but point out that they've only faced a defense ranked in the top half of the league thus far. Maybe the Cowboys can make life a little more difficult for him. And if Dak Prescott can come close to replicating his heroics from last week, the Cowboys are good enough to escape Santa Clara with a 28-26 win.
David Helman covers the Dallas Cowboys for FOX Sports. He previously spent nine seasons covering the Cowboys for the team's official website. In 2018, he won a regional Emmy for his role in the production of "Dak Prescott: A Family Reunion" about the quarterback's time at Mississippi State. Follow him on Twitter at @davidhelman_.
Eric D. Williams has reported on the NFL for more than a decade, covering the Los Angeles Rams for Sports Illustrated, the Los Angeles Chargers for ESPN and the Seattle Seahawks for the Tacoma News Tribune. Follow him on Twitter at @eric_d_williams.
FOX Sports Top Stories:
FOLLOW
Follow your favorites to personalize your FOX Sports experience
---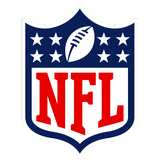 Get more from the National Football League Follow your favorites for information on games, news and more
---
---