ORCHARD PARK, N.Y. — Buffalo Bills safety Damar Hamlin is breathing on his own and can speak after having his breathing tube removed, his agent said Friday, the latest step in his remarkable recovery in the four days since he went into cardiac arrest and was resuscitated. on the field during a game against the Cincinnati Bengals.
The Bills said on Twitter Hamlin even joined Friday morning's team meeting via FaceTime, and told them "I love you guys." In a statement, the team said Hamlin's "neurological function remains intact and he has been able to speak with his family and care team."
Agent Ira Turner could not provide any other details in a message sent Friday morning to The Associated Press. The development was first reported by The Athletic.
Hamlin, 24, was still in critical condition Thursday in the intensive care unit at the University of Cincinnati Medical Center. Apart from being able to communicate by writing, Hamlin has also been able to hold people's hands.
"So we know it's not just that the lights are on. We know he's home. And it seems like all cylinders are firing inside his brain, which is very rewarding for all of us," said Dr. Timothy Pritts . "He still has significant progress to make, but this marks a very good turning point in his continued care."
Hamlin's recovery continues to trend in a positive direction after his heart stopped while making what appeared to be a routine tackle in the first quarter of a game against the Bengals on Monday night. The second-year player spent his first two days in the hospital under sedation to allow his body to recover and on a ventilator to help him breathe.
The Bills were encouraged by encouraging medical reports as they returned to practice Thursday in preparation for a home game against the New England Patriots on Sunday.
The sight of Hamlin's collapse has sparked an outpouring of support from fans and players around the league. Fans, team owners and players have donated to Hamlin's Chasing M's Foundation, which as of Friday morning had raised more than $7.8 million.
The Associated Press contributed to this report.
---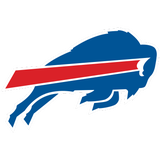 Get more Buffalo Bills Follow your favorites for information on games, news and more
---
---