Ralph Vacchiano
NFC East Reporter
The start of free agency couldn't have gone much worse for the Philadelphia Eagles. In a matter of hours they had lost four defensive starters. Another was told he would have to be cut or traded after contract talks broke down. And they barely had a salary cap to work with, so there wasn't much they could do about it.
Then, somehow, Eagles GM Howie Roseman pulled the proverbial rabbit out of the hat.
Roseman, known for being one of the most creative and aggressive GMs in football, not only managed to stop the bleeding, but even saved the offseason for the NFC champions. Unexpectedly, he re-signed cornerback James Bradberry, coming off his All-Pro season. Roseman brought back the defensive half of his "Core Four" in Brandon Graham and Fletcher Cox, who combined for 18 sacks last season.
And then on Wednesday night, Roseman pulled off his biggest surprise of all, according to a source, by avoiding what could have been a disastrous split with cornerback Darius Slay. Two days earlier he had given Slay's agents permission to seek a trade after talks broke down over the 32-year-old's $26.1 million salary cap hit. Then on Wednesday morning, he told Slay he would be cut and the cornerback even tweeted his goodbye.
But when the NFL's daily trade list came out Wednesday afternoon, Slay wasn't on it. And around 11pm ET on Wednesday night, he tweeted "Come back like I never left! Bring it back."
The details of how Roseman accomplished this have not yet been revealed. And it matters if he got Slay to take a pay cut, which an NFL source said the Eagles initially wanted, or if he did something else with the five-time Pro Bowler's contract that could have pushed painful hits into years futures
What matters most, though, is that Roseman did it, somehow, someway, keeping a key part of the NFL's No. 2 defense. Because the Eagles need this defense to make another run at the Super Bowl championship, they narrowly missed out on a win last month.
And just a few days ago, it looked like that defense was going to break down completely.
Now, the losses don't seem so devastating. The Eagles are getting nearly every piece of the NFL's best pass rush back. Yes, the one piece they lost is a big one, when defensive tackle Javon Hargrave signed a four-year, $84 million deal with the San Francisco 49ers. But the Eagles have hopes that Jordan Davis, the 13th pick in the 2022 draft, can step in and fill their shoes.
And while they lost one starting safety — Marcus Epps, who signed a two-year, $12 million contract with the Las Vegas Raiders — and could still lose another in CJ Gardner-Johnson, Slay and Bradberry were the two most important pieces of the NFL's best secondary. Gardner-Johnson was fantastic last season, with an NFL-high six interceptions in just 12 games, and if Roseman can figure out how to bring him back, he'll have truly earned his wizard's hat and wand. But corners like Slay and Bradberry are much harder to find.
None of this guarantees the Eagles' defense will be as good as it was last season. They still lost two starting linebackers — TJ Edwards (three years, $19.5 million with the Bears) and Kyzir White (two years, $12 million with the Cardinals), which means they'll still have to find the way to replace four or five starters. in all. And don't forget, they also lost defensive coordinator Jonathan Gannon, who is the Cardinals' new coach. So it's an uphill battle for new defensive coordinator Sean Desai.
But Roseman found a way to give the Eagles hope where there wasn't much when the offseason began. He and coach Nick Sirianni seemed poised for a mass exodus on defense every time they spoke after Super Bowl LVII. With only about $6.6 million in cap space when the offseason began, they talked about restocking the team in the draft, knowing there was little else they could do.
However, Roseman did what he always seems to do: He got creative and found a way. Perhaps when the details come out, it will all portend a difficult future. He may end up having mortgaged too much of his future for a title run now.
However, it's the now that matters most, and things don't look so bad right now. The defense is not in pieces. Center Jason Kelce returns for another year. The Eagles even managed to sign talented but injury-prone running back Rashad Penny to replace the departed Miles Sanders (four years, $25 million from the Panthers) to join the RB committee behind what remains the best line NFL offense.
There is more work to be done, and there may be difficult times in the coming years. But right now, the Eagles' championship window is open. And Roseman managed to ensure it will stay open for at least another year.
Ralph Vacchiano is the NFC East reporter for FOX Sports, covering the Washington Commanders, Philadelphia Eagles and New York Giants. He spent the previous six years covering the Giants and Jets for SNY TV in New York, and before that, 16 years covering the Giants and the NFL for the New York Daily News. Follow him on Twitter at @RalphVacchiano.
FOX Sports Top Stories:
FOLLOW
Follow your favorites to personalize your FOX Sports experience
---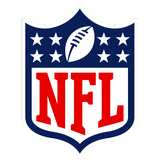 Get more from the National Football League Follow your favorites for information on games, news and more
---