Bob Pockrass
FOX NASCAR Insider
MARTINSVILLE, Va. — Denny Hamlin's Cup résumé still has 51 wins.
He still owns three Daytona 500 trophies.
Hamlin has eight seasons where he has finished in the top-5 in the standings.
But one big ticket item remains missing: A NASCAR Cup Series championship.
Looking for more NASCAR content? Sign up for the FOX Sports NASCAR Newsletter with Bob Pockrass! 
After Hamlin left Martinsville Speedway as one of the eliminated drivers from 2023 championship contention, the big cloud continued to follow:
Will Hamlin, who turns 43 in a couple of weeks, ever win a championship? 
Hamlin has been foiled by maybe not being able to handle the pressure at a young age to a piece of tape being put on the car to help aerodynamics that was just too big and hurt the performance.
Perhaps just like Mark Martin (whose 40-win career has made him the standard of career success without a championship), Hamlin faces a career where the racing gods have decided he won't win a championship.
If he's feeling that fate that he won't ever win one, Hamlin wouldn't show it as he stood on pit road at Martinsville.
"I'm going to compete next season," Hamlin said. "And if I compete next season, I've got a great shot. Every seven days, I have a shot to win [a race] and just not many people can say that."
Does Denny Hamlin think a championship is in the cards for him?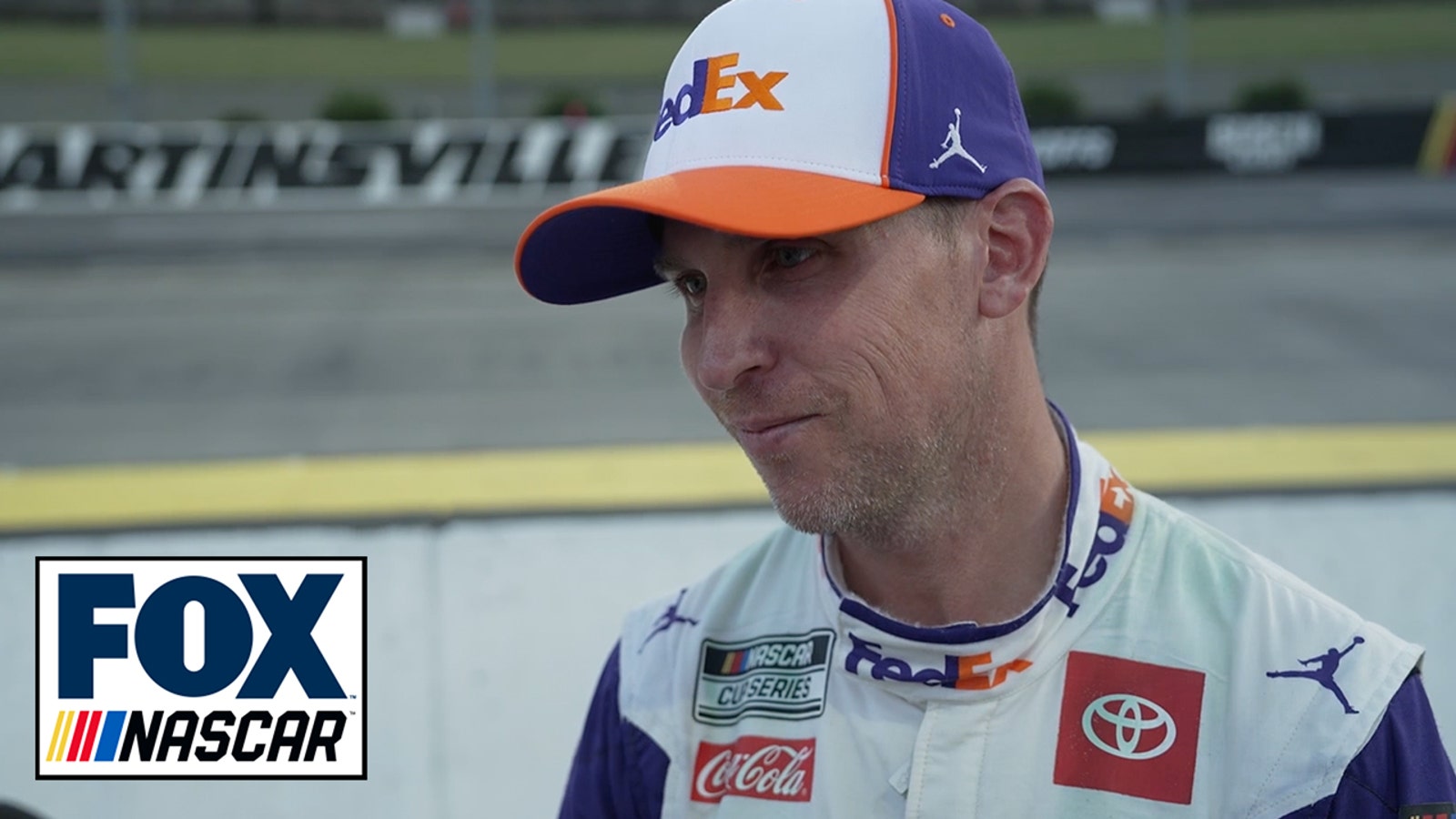 The Joe Gibbs Racing driver continues to win races. He won 13 in 2019-2020 and has won seven races in the past three years. 
Over his career, he has won 33 times on intermediate tracks (more than a mile but not a high-banked superspeedway track), five times on high-banked speedways, 12 times on short tracks and once on a road course.
"I know with the team I've got and the abilities that I've got on short tracks, intermediates, superspeedways — there's nothing missing in the DNA to get it done," Hamlin said. "It's just sometimes luck is not on your side, and with the format getting a smaller and smaller sample size, luck is a factor in it."
For the second consecutive year, Hamlin was eliminated in NASCAR's Round of 8 — its version of a semifinal round. And for the second consecutive year, he could consider himself unlucky in the round.
Last year, he was knocked out when Ross Chastain mashed the gas and used the wall to direct his car in the final turns, making up several spots in the elimination race at Martinsville to earn enough points to send Hamlin home. This year, Hamlin had an abrupt power steering failure last week while turning at Homestead, which caused him to lose control of the car and send him into the wall.
Hamlin noted that if he runs a handful of spots better at Homestead, he's in and William Byron, who won a series-high six races this year, would have been out. Martin Truex Jr., the regular-season champion, was eliminated this year at Martinsville as well.
Would you bet against Denny Hamlin winning a title next season?
Hamlin views it as the nature of NASCAR's playoff system implemented in 2014 in which four drivers are eliminated from contention over three-race rounds. Their points are reset after each round, forcing drivers to perform — or win once — over those three races to advance. 
And then in the championship race (which has been at Phoenix in recent years and will once again next weekend), the best finisher among the four remaining drivers is crowned the champion.
"It's just a funny way to do it," Hamlin said. "Certainly, we believe if Vegas were to set the lines on who the best four are, we're up there every week and we have a great shot.
"But that's not the way they do it. And it's done by a system, a system that we play on and we operate in every single week to try to master and get right. It's just we haven't quite got it done yet."
If it sounds like Hamlin is trying to rationalize why he hasn't won a championship, his crew chief, Chris Gabehart, says the lack of a championship isn't gnawing at him.
"I think he has a pretty clear head," Gabehart said. "He's been clearly very successful at it. He's won 51 times and more majors than you can put on one hand — won multiple of most.
"I think he's very comfortable with his résumé and would challenge most anyone else to accumulate the same one — winning Phoenix or not."
Hamlin on what was going through his mind in final stage at Martinsville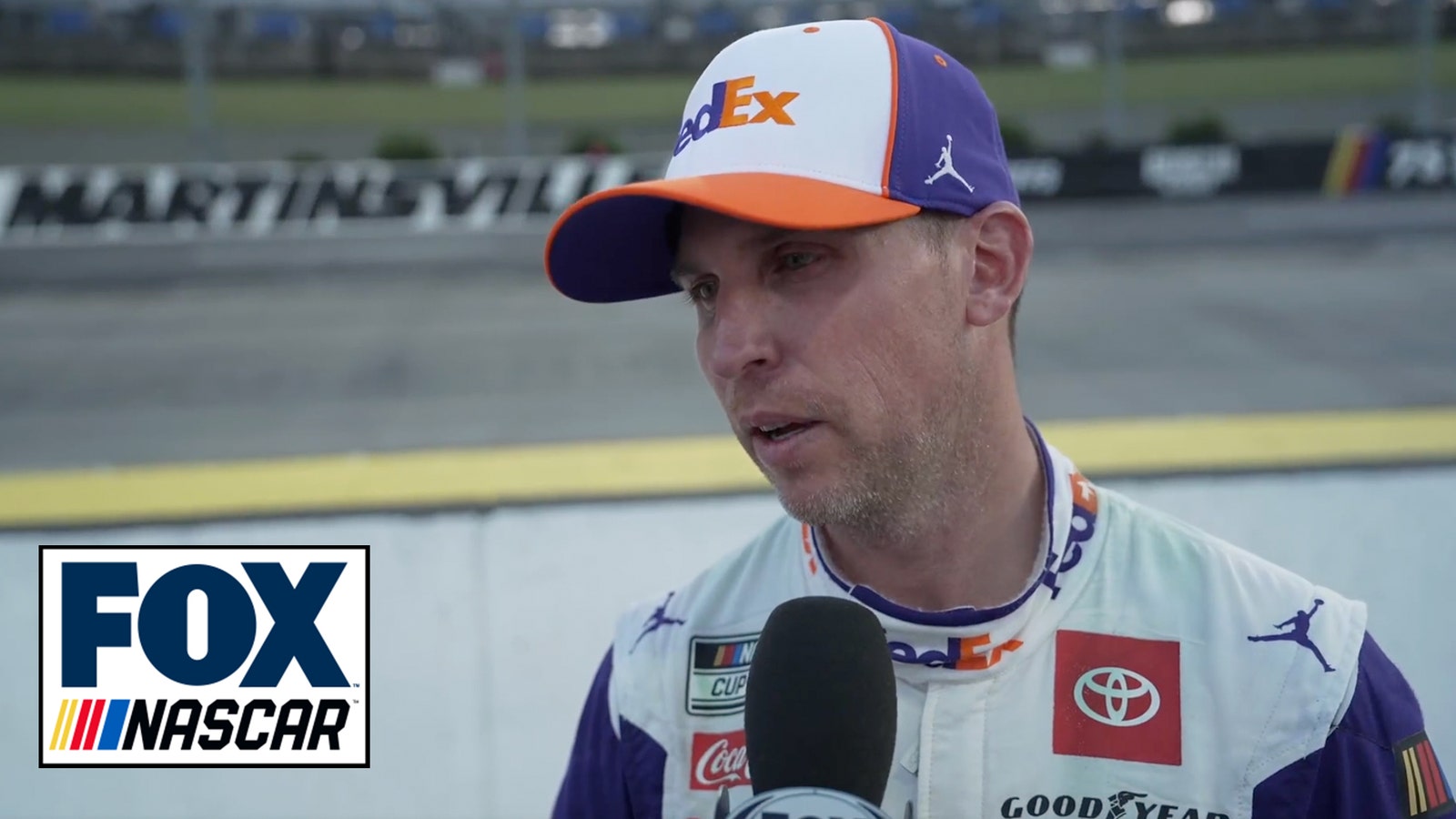 Not having a shot this year will bother Gabehart because of the power steering failure last week. But he also knows that getting to the Championship 4 is just part of the journey. 
"When you have failures put you in a position where you have to do a little bit extraordinary things because of the failure, that's what gnaws on me," Gabehart said. "This team is clearly worthy of being in the Championship 4 and has been ever since I've been a part of it.
"But beyond that, winning a championship is winning one race. It's winning Phoenix and having a million scenarios go exactly right in order for you to do so."
Prior to the race at Martinsville, Hamlin said getting eliminated feels the same.
"They all feel about the same, honestly," Hamlin said about the ways he has been eliminated. "It's unfortunate. … It's part of the format that unfortunately is out of the driver's hands when it comes to this type of racing.
"There is a lot of different factors that go into it, whether it is a Hail Melon move [by Chastain] or a mechanical, or whatever it might be, it equally stings for sure."
If anything lessened the sting Sunday, it was that Ryan Blaney had the best car and drove a great race to win and to earn a spot in the final round. Hamlin faced a likely must-win situation, led a race-high 156 laps and finished third.
"When you have a mechanical issue like you had last week, you can't afford that," Hamlin said. "You're going to have to win in the Round of 8 or not have any mechanical failures or bad races.
"And we had one. Today's performance wasn't enough to dig out of that hole."
Thinking Out Loud
The finish of the Xfinity Series race Saturday at Martinsville Speedway will have teams debating what is the line for racing teammates.
Richard Childress Racing teammates Sheldon Creed and Austin Hill traded paint as they tussled for the lead on the final lap only to have Justin Allgaier slip by for the win.
Hill and RCR executives were upset that Creed apparently slowed in front of him, causing him to slam into Creed, which slowed Creed enough to open the door for Allgaier.
Wild finish in the Xfinity Series Dead On Tools 250
Both drivers needed a win to make the next round. Hill could have advanced if he finished second and Cole Custer was seventh or worse — and Custer was running around sixth at the time.
Drivers in the Xfinity Series are rarely going to execute moves perfectly. They often are young and new to the high-pressure situations. They deserve the benefit of the doubt that mistakes happen.
But Creed committed the biggest sin when racing a teammate — if you rough each other up, make sure one of you wins. That didn't happen, and for that, Creed will end up taking the blame, even if his only crime was not making all the right decisions.
In The News
— Aric Almirola has decided to officially retire from full-time racing, saying Saturday that he's looking forward to some weekends off but is not totally ready to give up racing. He said he'd be open to a part-time schedule in Xfinity or trucks. Smithfield also announced it would not return as a sponsor at SHR and would not take the sponsorship to another team.
— NASCAR will not repossess the Rick Ware Racing No. 51 charter even if it finishes, as expected, 34th out of the 36 charter cars this year. NASCAR has the option to take a charter from a team if it is in the bottom three among the charter teams in owners points for three consecutive years. RWR, thinking its No. 51 would likely be its stronger car, had "swapped" its two charters this year with the No. 15, which had been in the bottom three the two prior years, becoming the No. 51. NASCAR feels the team is doing enough to be competitive as it is averaging a 28th-place finish.
— Cory Selig, the Reaume Brothers Racing truck series crew member taken to the hospital last week after getting pinned by a truck and the wall at Homestead-Miami Speedway, said he was released Tuesday and got home to North Carolina on Friday. He has a fractured sternum, three broken ribs, a minor concussion and a pulled ankle ligament. 
— NASCAR made it official this week that the season-ending awards ceremony will be Nov. 30 in Nashville. The Craftsman Truck Series, the Xfinity Series and Cup Series champions will all be honored during that ceremony.
Social Spotlight
Stat of the Day
Ryan Blaney is the 59th driver to win a Cup race at Martinsville.
They Said It
"This is a good next step for our group and me personally. Hopefully, we can make the most of it." —Ryan Blaney on making the Championship 4
Bob Pockrass covers NASCAR for FOX Sports. He has spent decades covering motorsports, including the past 30 Daytona 500s, with stints at ESPN, Sporting News, NASCAR Scene magazine and The (Daytona Beach) News-Journal. Follow him on Twitter @bobpockrass, and sign up for the FOX Sports NASCAR Newsletter with Bob Pockrass.
---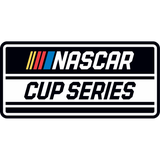 Get more from NASCAR Cup Series Follow your favorites to get information about games, news and more
---