With the NFL trade deadline at 4 p.m. ET on Tuesday, there is one question on everyone's minds.
Will the Tennessee Titans move their most valuable asset, three-time Pro Bowl running back Derrick Henry?
Henry, the Offensive Player of the Year in 2020, has twice led the league in rushing yards and rushing touchdowns (2019-20).
Henry is currently fifth in rushing yards with 526 and eighth in rushing yards per game at 75.1 this season.
The Titans are 3-4, well behind the first-place Jacksonville Jaguars (6-2) in the AFC South Division. If the team does decide to move on, which squads could be in the mix for the star running back's services?
We talked to Tom Gable, director of race and sports at the Borgata Hotel Casino in Atlantic City, N.J., to get some hypothetical odds for where the 2015 Heisman Trophy winner might potentially land.
Let's dive in.
RELATED: 2023 NFL trade deadline tracker
DERRICK HENRY'S HYPOTHETICAL NEXT TEAM ODDS*
Tennessee Titans (stays with team): -400 (bet $10 to win $12.50 total)
Baltimore Ravens: +700 (bet $10 to win $80 total)
Dallas Cowboys: +1000 (bet $10 to win $110 total)
Cleveland Browns: +1800 (bet $10 to win $190 total)
*odds as of 10/30/2023
Should Cowboys trade for Derrick Henry?
"Based on the fact that the Titans didn't restructure his contract [Monday], it's going to be tough to move him," Gable said. "Their asking price is reportedly high [second-round pick] and now he is owed $5.5 million over the rest of the season. I make the Titans the overwhelming favorite to have his services for the remainder of the year.
"That said, I could see him going to a team like the Ravens or Cowboys, depending on how aggressive those teams want to be."
Colin Cowherd, host of "The Herd," said Dallas would be a logical destination for Henry.
Cowherd said the Cowboys need a big back like Henry if they face San Francisco in the playoffs.
"A dominating, Zeke in his prime, Zeke at the goal line, pounding No. 1 running back improves time of possession, more running, less reliance on Dak [Prescott], better play-action pass opportunities. Zeke left, and you can say what you want about Zeke, Dallas suddenly has gotten really bad at the goal line in short-yardage situations," Cowherd said.
"You can run it through Derrick Henry. Tennessee is open for business. … Tony Pollard's a [number] two, a dynamic, home-run hitting two, that's who he is. … Now, Derrick Henry's not in his prime, but he is still very, very good and serves the purpose of what Dallas needs."
Henry's four-year contract expires after the season, according to spotrac.com.
Do you think Henry will get traded? Follow FOX Sports for the latest news in the NFL and other sports.
---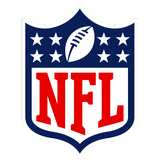 Get more from National Football League Follow your favorites to get information about games, news and more
---