Nine years after helping preserve Clayton Kershaw's no-hitter, infielder Miguel Rojas is a Dodger again.
After losing Trea Turner to the Phillies last month and sitting out the free agent shortstop lottery, the Dodgers bolstered their depth at the position by acquiring Rojas from the Marlins on Wednesday in exchange for infield prospect Jacob Amaya.
Rojas gives the Dodgers another option at shortstop beyond Gavin Lux, who seemed to be the most obvious candidate to replace Turner at the position, and Chris Taylor, who can now spend more time in the outfield.
Lux came up as a shortstop, but enjoyed his best major league season last year as the Dodgers' second baseman. At the winter meetings, both Dodgers president of baseball operations Andrew Friedman and manager Dave Roberts expressed confidence in Lux at shortstop, but did not fully commit to the 25-year-old as to hold the position.
"I think just having options creates the most flexibility, and I think Gavin is a very talented player who will help us win a lot of games this year," Friedman said. "Where exactly that is, we're not sure yet."
Now, the Dodgers have the ability to keep Lux at second base and start Rojas at shortstop or switch Lux back to shortstop and use Rojas as a utility player.
Rojas has served as the Marlins' primary shortstop since 2017, but has played all four infield positions during his nine-year career. He's coming off a season in which he slashed .236/.283/.323 with a 72 OPS+, which was his lowest mark since 2016. He was hampered by a wrist problem that required surgery during the season down, although it has been below. batting average in four of the last five seasons. The exception was a shortened 2020 season in which he posted a career-best .888 OPS through 40 games.
Still, he's managed to rack up 10.9 wins above replacement over the past six seasons because of his defense. His age-33 season last year was one of his best. Rojas' 15 defensive runs saved at shortstop ranked second among all qualified players at the position, while his 10 strikeouts above average were tied for sixth.
The Dodgers know the defense Rojas can provide.
Rojas made his major league debut with the Dodgers in 2014 and helped keep Kershaw's no-hitter intact that year with a wonderful play down the third base line. But after hitting .181 in 85 games, he was traded that December in a deal that brought Kiké Hernandez and Austin Barnes to Los Angeles.
Amaya, who had a .795 OPS with 17 home runs and six stolen bases last year between Double-A Tulsa and Triple-A Oklahoma City, has a similar profile to Rojas, known more for his glove than his beat ZiPS projects Amaya to be a 1.2 WAR player next year with a 77 OPS+, while Steamer projects Rojas to be a 1.8 WAR player with a 93 wRC+.
The Dodgers went with the more proven option in Rojas, continuing their trend of fringe moves this offseason.
While the Padres loaded up by adding Xander Bogaerts, and while many contenders have kept their top free agents, spent on new ones, or done both (see: Mets, Yankees), the Dodgers have stayed much out of the free high end. free agent market other than re-signing Kershaw.
They've seen Trea Turner, Justin Turner, Tyler Anderson, Andrew Heaney, Cody Bellinger, Chris Martin, Tommy Kahnle, Joey Gallo and Hanser Alberto find new teams while adding Kershaw, Noah Syndergaard, JD Martinez, Shelby Miller, JP Feyereisen, Yonny Hernandez and now Rojas. How FanGraphs' Ben Clemens wrote last weekis the largest net loss in value (based on 2022 wins above replacement) in the sport.
The inactivity appeared to be an effort to give his future prospects a chance to play and reset his luxury tax penalties, only, with Rojas due $5 million in 2023 and the Dodgers poised to pay Trevor Bauer. $22.5 million even after designating it for allocation, now increased slightly above the first tax threshold for about 4 million dollars.
That's still well below what the Dodgers have spent in recent years and ranks fifth in baseball behind the Mets, Yankees, Padres and Phillies. As of now, their attempt to bounce back from an impressive division series exit will begin with a smaller payroll than the division rivals that caused it.
Rowan Kavner covers the Dodgers and NL West for FOX Sports. He was previously the Dodgers' digital and print publisher. Follow him on Twitter at @Rowan Kavner.
FOX Sports Top Stories:
---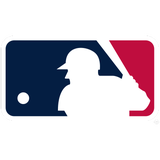 Get more from Major League Baseball Follow your favorites for information on games, news and more
---
---