Henry McKenna
AFC East Reporter
Cornerback Jalen Ramsey had no business making the promises he was making.
Back in Week 1 when the Miami Dolphins first played the New England Patriots, Ramsey made a promise to coach Mike McDaniel that he would be back on the field to play in the rematch in Week 8. 
It was outrageous. He'd recently undergone meniscus surgery, a full repair that takes longer to recover from than the trimming surgery (but generally has better results). The 28-year-old was projected to be back in December. 
Spoiler alert: Ramsey played this week.
And ahead of Week 8 — as the possibility of Ramsey playing got more and more real — he made another promise: He would get a pick-six.
He nearly got it all done.
"Well, [Ramsey] totally disappointed me," McDaniel said sarcastically after the Dolphins beat the Patriots 31-17. "He called and told me that he was gonna have a pick-six — not a pick-field goal."
It was a game to celebrate for the Dolphins. And it was a game to celebrate for Ramsey, who finished with an interception (returned into field-goal range), a forced fumble and one tackle. He didn't allow a single reception in the first half, per NFL Network's Cameron Wolfe. He played 49 snaps, nearly all of the team's defensive snaps. 
"I was definitely not supposed to play that long today, but I just felt like in the flow of the game, I should stay out there," Ramsey said postgame. "They was trying to sub me in and out, but I kept telling them no."
Despite the injury — and his debut in a new defense — Ramsey managed to instantly return to his shutdown form. Now, the Patriots don't exactly have an incredible crop of receivers. That's been their biggest personnel issue going back to the Tom Brady era. But a shutdown performance is a shutdown performance. And Ramsey showed no rust on that interception.
Quarterback Mac Jones was late to throw to receiver Kendrick Bourne. It looked, too, like Ramsey might have fooled Jones with a disguised coverage — though Jones denied being fooled by Ramsey in a postgame press conference. Still, the ball ended up in Ramsey's hands. He returned it for 49 yards.
"I should have scored," Ramsey said postgame.
What did Jones see?
"He looked good, fell off on the one play and made a play. That's what he does," the Patriots QB said after the game. "He was very productive."
The Dolphins defense held Jones to just 161 passing yards on 5.6 yards per attempt. No Patriots receiver got more than 36 yards And it wasn't like New England got much going with its rushing offense — just 77 yards at 4.1 yards per attempt.
It wasn't a prolific game when it came to pressure up front, with the Dolphins generating two quarterback hits — both of which were sacks. But New England clearly had a game plan that included a whole lot of quick passes. Miami didn't have many opportunities to sack Jones. But when he did look downfield, he often didn't have anywhere to throw.
Dolphins edge Bradley Chubb logged his first sack on a play where Jones had the ball for almost five seconds in the pocket. That's a coverage sack, folks. And you can guess who Miami had to thank, in large part, for the play.
Hint: It's Ramsey.
"The hype is real when it comes to a guy like Jalen Ramsey," quarterback Tua Tagovailoa told reporters after the game. "The defense rallies around each other. Those guys have been playing really well off each other, but having someone like him back in the lineup is definitely going to help those guys."
The entire unit looked improved from top to bottom. And it doesn't yet have cornerback Xavien Howard, who missed his second week with a groin injury.
Going into this week, the Dolphins defense has been the ninth-worst unit in the NFL in DVOA (5.9%). They were allowing the 13th-most passing yards in the NFL and the 14th-most rushing yards. Worst of all, they allowed the sixth-most points per game (26.7).
This has not been a good defense. Miami (6-2) has won its games on the merits of its offense. And the Dolphins' two losses — their two biggest games, against the Buffalo Bills and the Philadelphia Eagles — were largely a result of bad defense. 
Everyone who was paying attention was pointing to Miami's injury-littered secondary. And while most teams don't get healthier, this secondary actually figured to do just that. Ramsey has made his return. Howard should return soon. Nickelback Nik Needham (who plays both safety and corner) made his debut after an Achilles comeback. And cornerback Kader Kohou already looks more comfortable after getting moved back into the slot this week.
The arrows are pointing up on the Dolphins defense. Ramsey is the biggest reason. And it shouldn't have come together this quickly. 
[Want great stories delivered right to your inbox? Create or log in to your FOX Sports account, follow leagues, teams and players to receive a personalized newsletter daily.]
The Dolphins are going to have to stare down their reputation that they're not a team that can win big games. That's the question that looms over this roster. But it feels like they can be a totally different team with Ramsey and Howard on the field together. 
And guess who they play next? The Kansas City Chiefs, defending Super Bowl champs.
If the Dolphins want to make a statement that their defense is different, it can happen on Sunday morning in Germany when Miami plays Patrick Mahomes & Co.
Prior to joining FOX Sports as the AFC East reporter, Henry McKenna spent seven years covering the Patriots for USA TODAY Sports Media Group and Boston Globe Media. Follow him on Twitter at @henrycmckenna.
---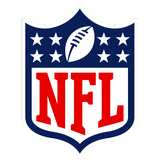 Get more from National Football League Follow your favorites to get information about games, news and more
---