Travis Kelce and Jason Kelce will probably be enshrined in the Pro Football Hall of Fame one day, but their mother has already beaten them there.
Donna Kelce, who went viral before the first sibling Super Bowl, where Travis' Chiefs took on Jason's Eagles, has donated her iconic half-and-half jersey with her two sons to the Hall of Fame , along with the shoes he wore to the big game.
Donna was arguably the most popular figure in the Kelce family in the two weeks leading up to the Super Bowl, making a notable appearance with her two sons on stage on Super Bowl opening night and again on the field of Arizona before the game itself. with FOX Sports' Erin Andrews.
Travis Kelce and Jason Kelce join their mother on stage before Super Bowl LVII
Super Bowl LVII: Donna Kelce told her boys to 'leave it all out on the field, do your best.'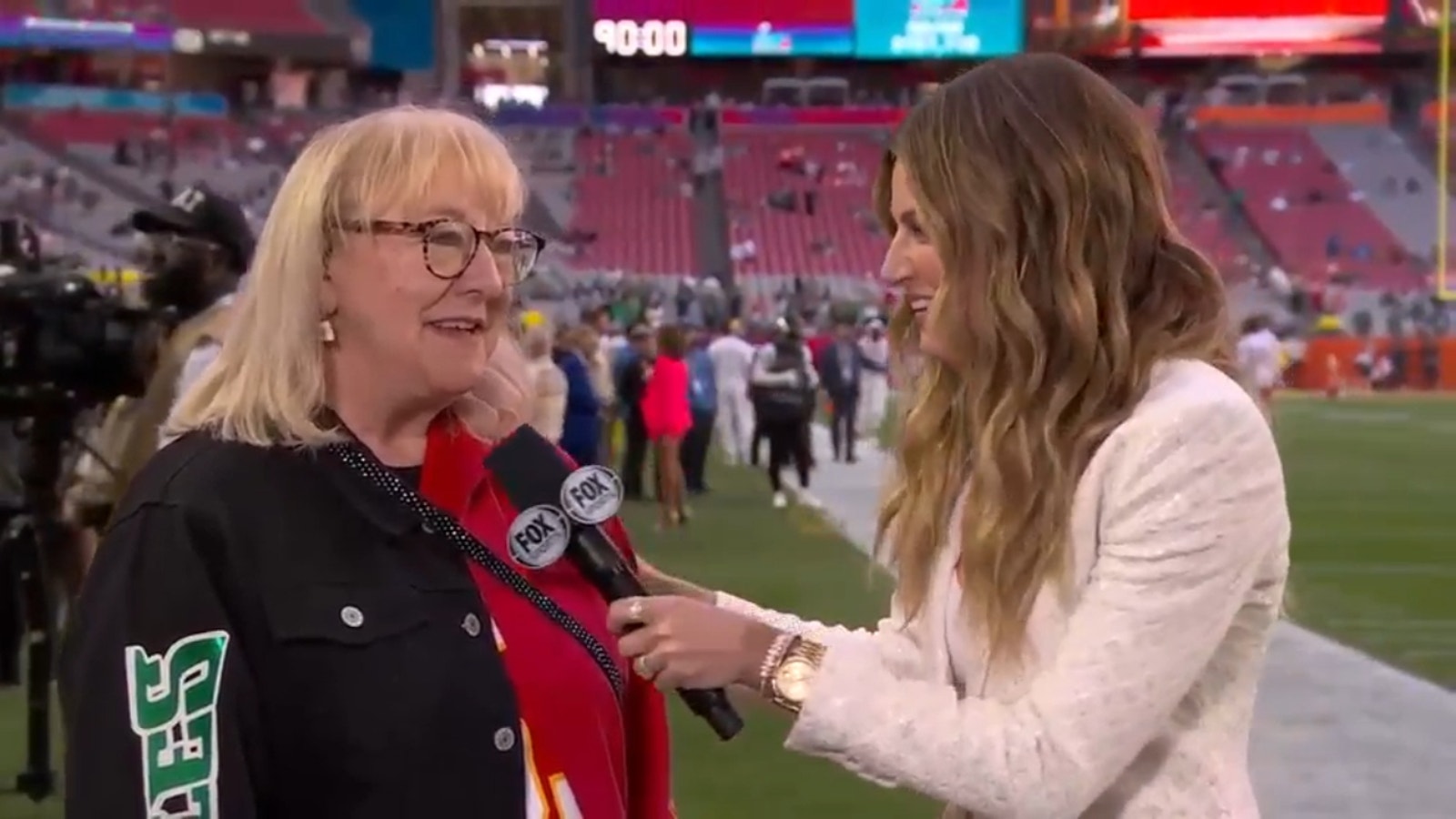 Both Travis and Jason later became emotional on their shared podcast when they talked about their experience of seeing their mom so celebrated the week leading up to the game.
"The moment I saw mom was when I got really excited because man, it was awesome," Jason said. "She was on top of the world for a week."
Now, the Kelce brothers will always have a reminder in Canton, Ohio, of the week their mother was so celebrated.