Martin Rogers
FOX Sports Insider
If you want stories, and of course you want stories, because the Super Bowl is coming and narrative is king, they are clearly lined up for you.
When the Kansas City Chiefs and Philadelphia Eagles square off in a couple of Sundays, there will be tales within tales. Going through them all, devouring all the paraphernalia and plot, well, it's the best way to fill the time until football's biggest, grandest, loudest spectacle.
To take one example, there will be a pair of brothers on opposing sides, one coming from a team based in the city of brotherly love, no less.
Chiefs tight end Travis Kelce and Eagles center Jason Kelce will garner plenty of attention and are sure to occupy popular podiums on media night, though the most sought-after interview may be who can get the exclusive with their mom, Donna, who has a delicious. hybrid shirt made up of half of each of his children's uniforms.
There will be a continuation of the Ankle Gate, or Ankle Watch, or the Mahomes Movement Microscope, because Patrick Mahomes' footwork is so important in any game, especially the biggest of the season.
For a while there will be talk about the teams that didn't make it and maybe they will feel like they should. Joe Burrow thought he would have a chance in overtime, but he didn't. The San Francisco 49ers discovered that going down on your emergency quarterback is not a favorable recipe. The Dallas Cowboys briefly flirted with a return to the golden days before writing again.
But right now there is one story that stands above all the others and that won't change between now and the start of February 12th.
This isn't just the Super Bowl, it's the proper Super Bowl.
There are other ways the postseason could have easily gone. Heck, if it weren't for an outrageously ill-conceived push on Mahomes in the waning seconds Sunday night, the Cincinnati Bengals might be setting themselves up for a second straight road trip.
The seedings could have lined up differently or injuries could have put an alternate skin in so many scenarios. A play here, a play there, all that good stuff.
"They deserve a trip to the Super Bowl"
Kevin Burkhardt and Greg Olsen discuss the Philadelphia Eagles defeating the San Francisco 49ers to return to the Super Bowl.
However, the truth is that it should be, because these have proven to be the two best teams in the National Football League, based on a body of work dating back to Week 1.
The Eagles and Chiefs have had their tribulations, no doubt. They didn't always seem infallible. Other teams cried phenomenally, especially the pair that lost in the respective championship games.
It's these two, though, the first first-rounders to win a Super Bowl since Philly reserved a special gift for New England five years ago. They were the most consistent, the most skilled, and ultimately the most deserving of a chance to shine in front of a monumental global audience (Sunday, Feb. 12 on FOX and the FOX Sports App).
There is little to choose between them because there are no glaring flaws in either team.
Mahomes has been good enough for long enough that we're used to it by now. It doesn't get as much credit as it should, frankly. The Chiefs went 14-3 and lost that trio of games by a total of 10 points, two of them against nemeses in the Buffalo Bills and Bengals. Now they will try to add to the title won three years ago.
"When I came into the league, everything happened so fast, I won the MVP, I won the Super Bowl, and I thought that was it," Mahomes told reporters. "Now that I've dealt with failure, losing an AFC championship and a Super Bowl, I know how much hard work and daily work it takes."
The Eagles lost three, but only two of those were when Jalen Hurts was under center. The other, an 8-0 loss to the Washington Commanders in the opener, could have easily turned into a narrow victory if not for fumbles and bad luck.
"We've worked really hard to get this opportunity," Hurts said. "It's a moment we want to enjoy as a team. Everything we've been able to overcome, we want to take advantage of."
Both are very hungry; the Eagles because they see a window opening and the Chiefs because their window has been open long enough that the wind of expectation is starting to get windy.
Hurts and Mahomes have a few things in common. Both were outstanding this season, with Mahomes the overwhelming favorite to win the MVP award on Feb. 9 and Hurts, all things considered, probably the most deserving runner-up, with Burrow, Josh Allen and Justin Jefferson also on the ballot.
At 24, Hurts is the same age that Mahomes was when he first appeared in the big game, when we thought he and his team could be unstoppable in the years that followed.
They haven't, but they've proven to be very difficult to beat; the same description that could be bestowed on the Eagles this season.
It may or may not be a Super Bowl for the ages, because these things can never be accurately predicted, but it's a true matchup between top-quality teams.
At the start of a fortnight filled with story after story, oh brother, this is the juiciest of them all.
Martin Rogers is a columnist for FOX Sports and author of the FOX Sports Insider newsletter. You can subscribe to the daily newsletter here.
FOX Sports Top Stories:
FOLLOW
Follow your favorites to personalize your FOX Sports experience
---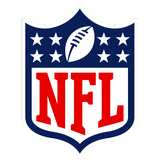 Get more from the National Football League Follow your favorites for information on games, news and more
---
---